Awkward! Nicki Minaj Calls Out Reporter Who 'Leaked' Her Met Gala Appearance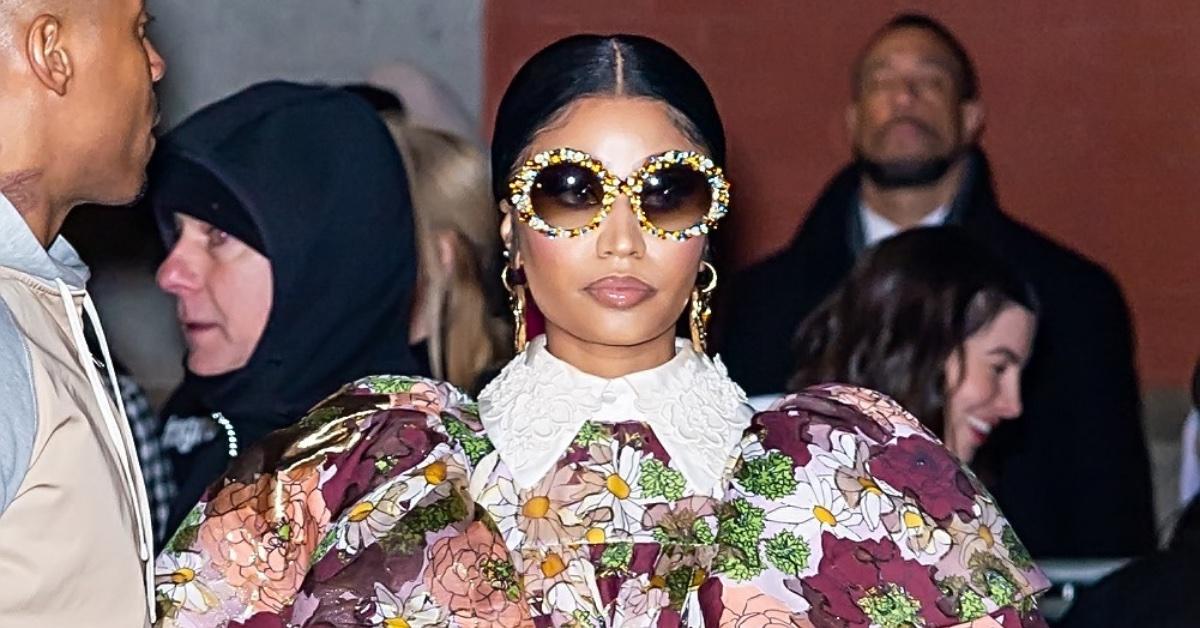 Nicki Minaj has no qualms when it comes to speaking her mind! The Chun-Li rapper angrily called out a reporter who spilled the tea on her surprise 2022 Met Gala attendance.
In a now-viral video, Minaj, 39, could be seen walking up the iconic red steps wearing a show-stopping number designed by Burberry's Ricardo Tisci, consisting of a black ball gown with feathers, a large statement belt, and leather pants.
Despite her fashion-forward moment, fans soon shifted their focus to a behind-the-scenes interaction captured by an attendee.
Article continues below advertisement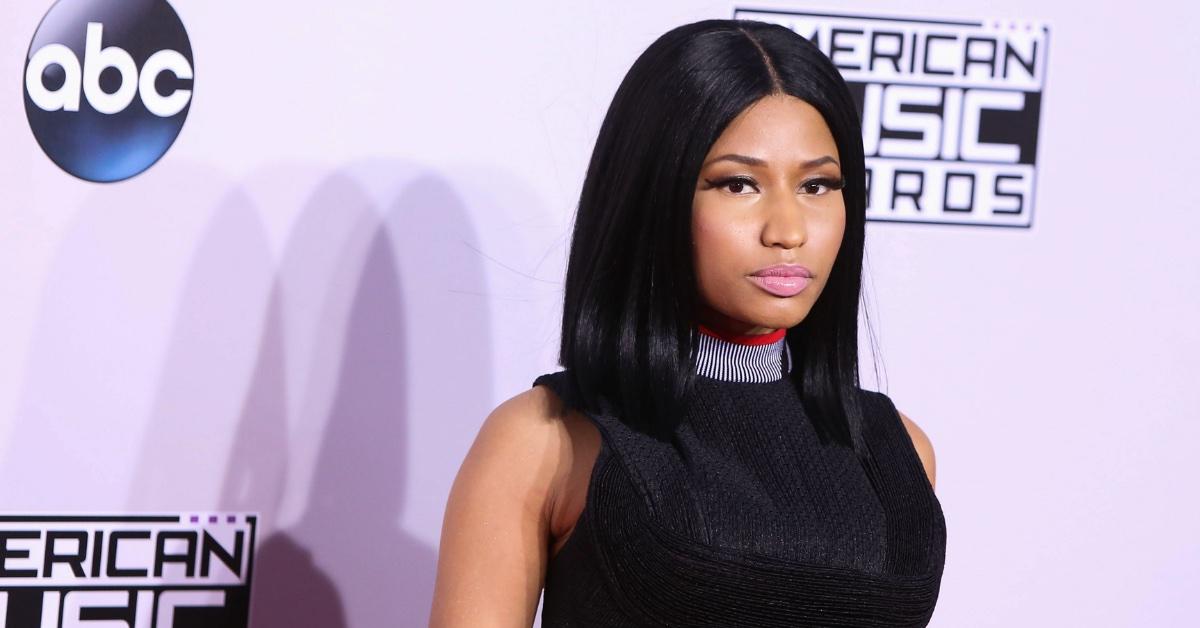 "Hey, you. Are you the man that leaked that I was gonna be here?" Minaj questioned while pointing her finger at him. He can then be heard saying, "Me?"
"Yeah you," the Grammy-nominated artist continued before doubling down. "It was you. About to come up to you and slap the s--- out of you. Come here."
The clip continues to make its rounds on the internet, having racked up more than 2 million views and counting. "She stay calling people out," one commenter wrote. "She always has to start something," another social media user replied, while a third noted that she was "literally joking" and "laughing at the end" of the interaction.
Article continues below advertisement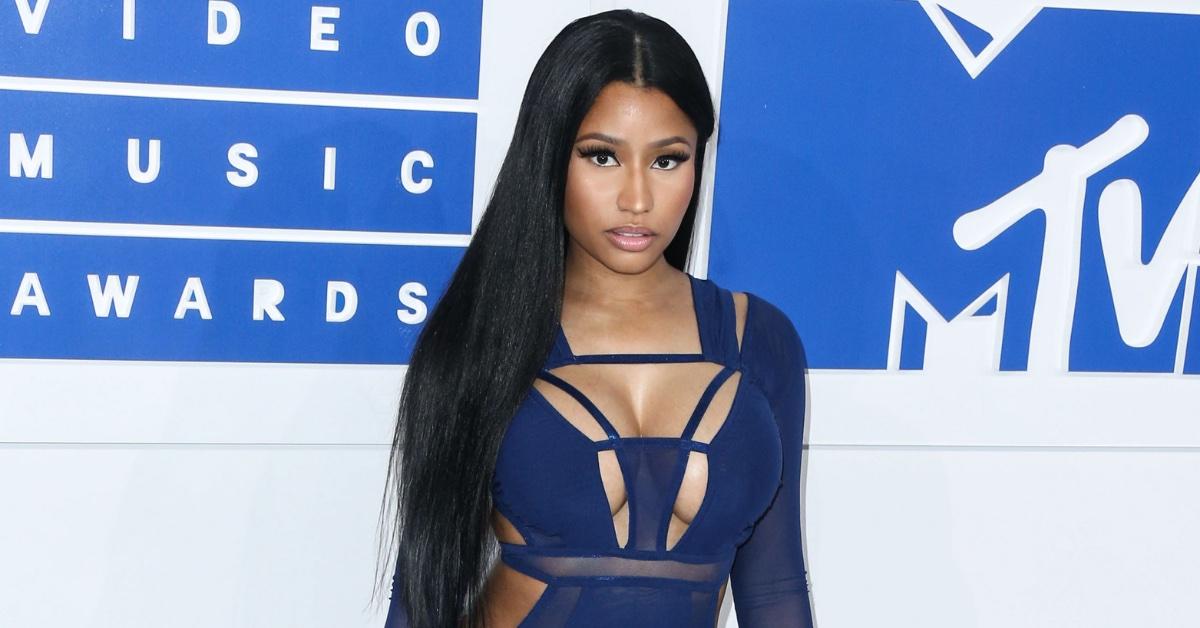 During a red carpet interview, she dished on her date and look for the highly anticipated fashion event.
"I'm here with my baby, Riccardo Tisci, that's really my friend, so I'm here supporting him," Minaj told reporters. "I'm obsessed with the hat. I didn't want to do the look if I couldn't do the hat, so he let me wear the hat!"
The chart-topping artist noticeably skipped the event last year. Just hours before stars started showing up, Minaj told fans she wouldn't be at the Met because she didn't want to "risk" her son's health.
Article continues below advertisement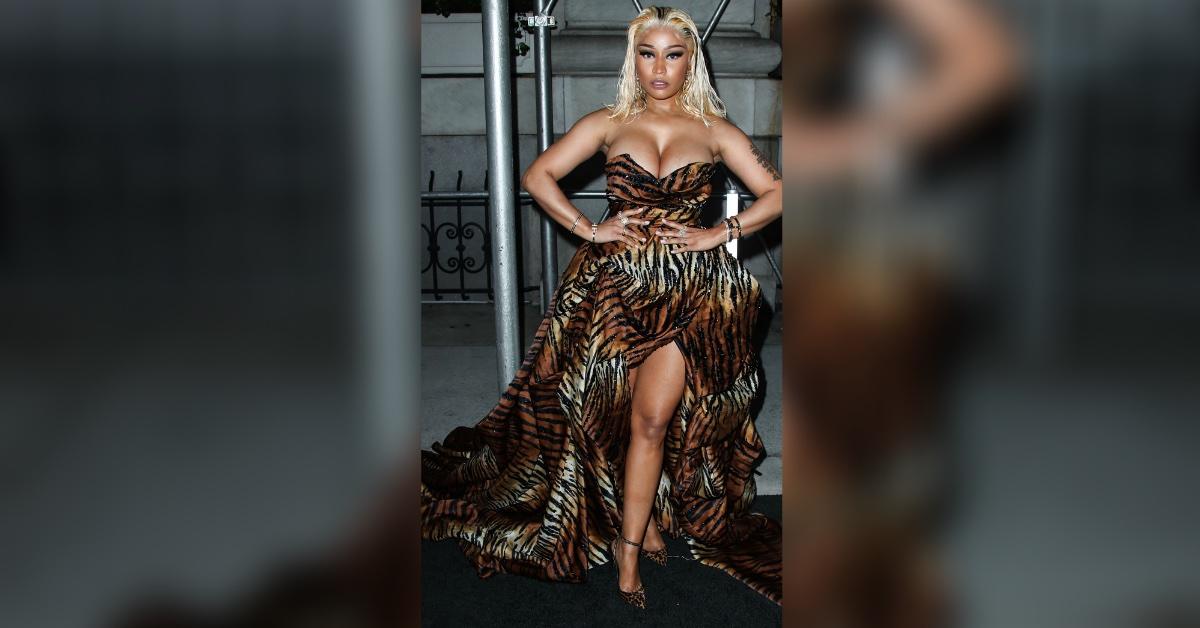 "I have an infant with no nannies during COVID. Who mad?" she fired back at naysayers in a tweet at the time. "Not risking his health to be seen. One yaself."
Minaj also clarified her stance in a separate message, noting that it was also because of the vaccine mandate.
"If I get vaccinated, it won't [be] for the Met," she added. "It'll be once I feel I've done enough research. I'm working on that now. In the meantime my loves, be safe. Wear the mask with 2 strings that grips your head & face. Not that loose one."