Movie Starlets, Swedish Bombshells, Beauty Queens, even Capitol Hill Staffers – The Women Elvis Loved, In Their Own Words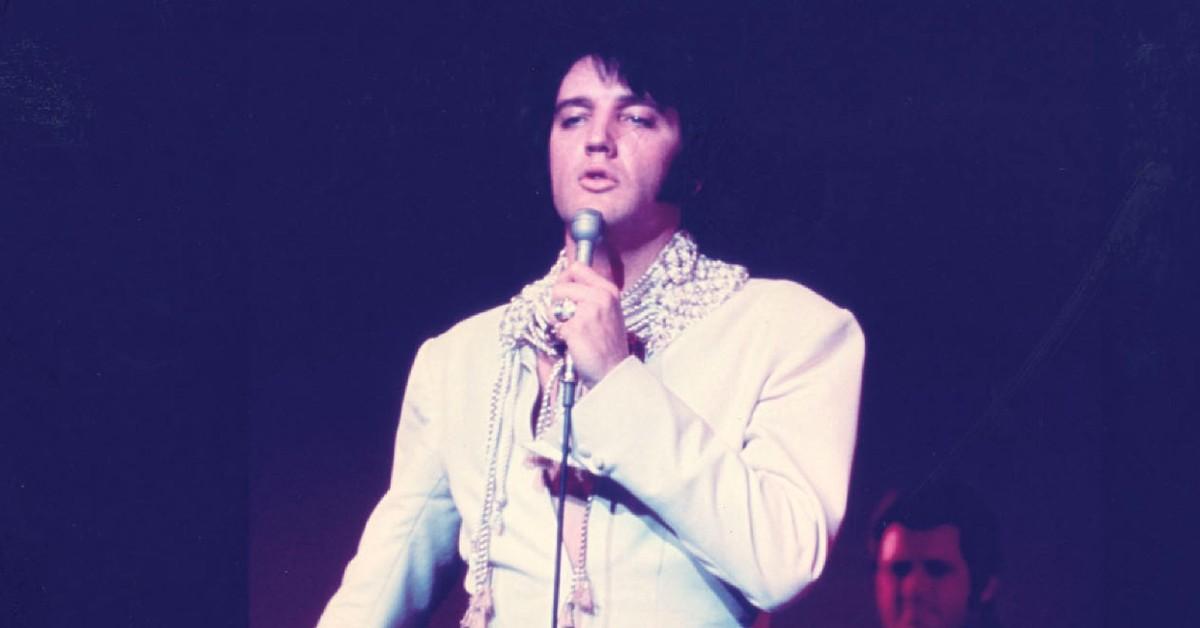 It isn't every day that one man seduces an entire nation. With his sensuous lips, bedroom eyes and swiveling hips, that's exactly what a 21-year-old Elvis Presley did during his first appearance on The Ed Sullivan Show in 1956. As he joyfully danced like a man possessed by the music, the teenage girls in the audience shrieked with desire. "You were drawn to him," admits his ex-wife, Priscilla Presley. "He was very sexual without trying to be."
Elvis' bad-boy image continues to attract millions of admirers today, as the feverish anticipation of Baz Luhrmann's new movie about the King shows. But during his lifetime, finding one woman who could fulfill him proved to be an impossible dream.
Article continues below advertisement
Though he fell hard for several women who loved him deeply, Elvis spent a lifetime searching for a connection that would heal the aching void he felt inside. He was "vulnerable" in matters of love, says Priscilla: "He was like a little boy."
Perhaps that's because the first love Elvis ever knew was completely unconditional and as solid as a mountain. Elvis' mother, Gladys, doted on her only child and even walked him to school each day until he reached his teens. Her sudden death from a heart attack in 1958 left a gaping hole in her son's life. "He grew up so close to his mother that it affected his later relationships," says Michael St. John, a friend. "He seemed to have higher expectations of love."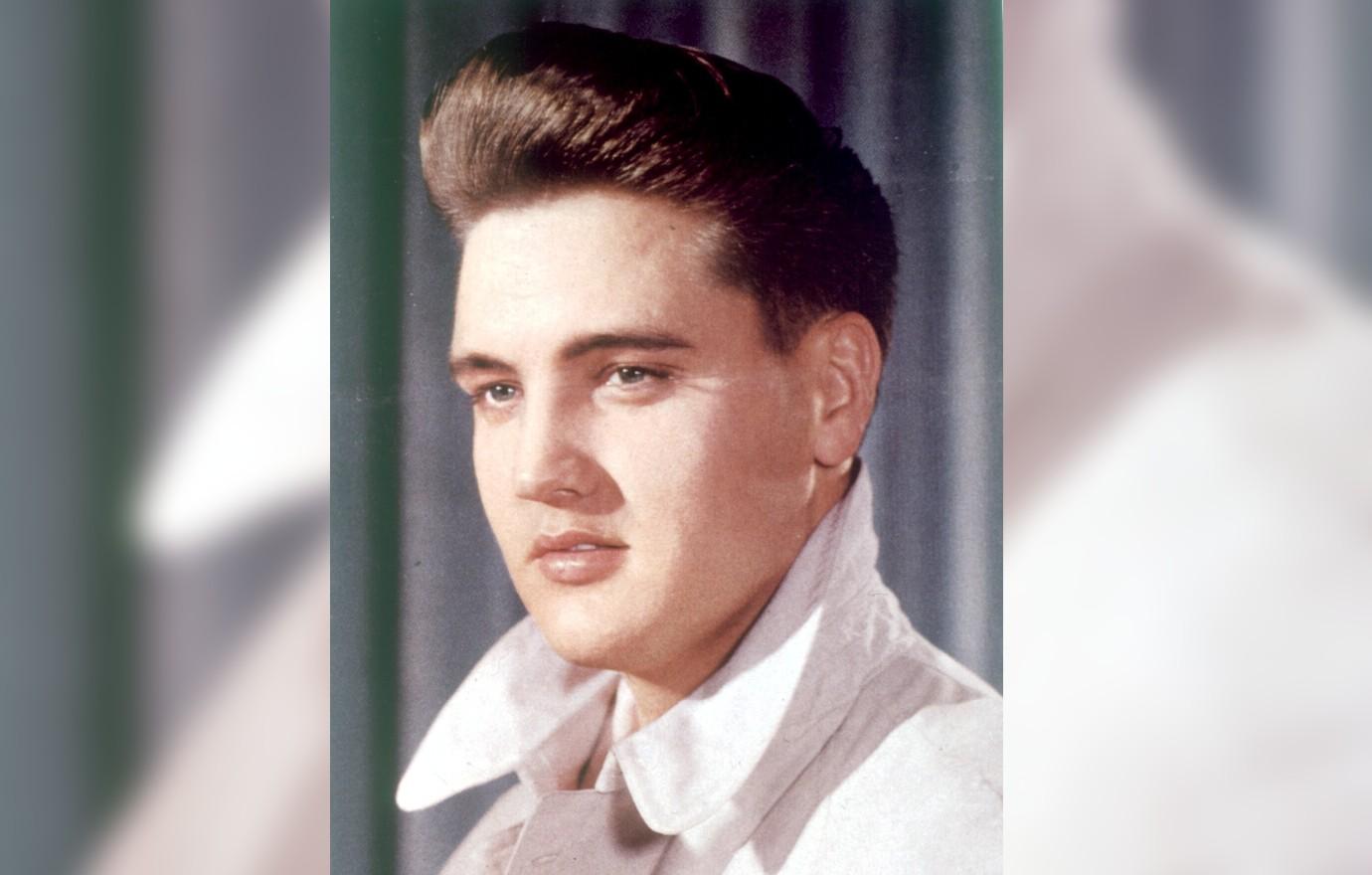 Article continues below advertisement
Starlet Anita Wood fulfilled many of them. A Southern beauty from a good family, she dated Elvis for five years beginning in 1957. "Elvis was my first love," recalls Anita, now 85, who was treated to burgers from the regional fast-food chain Krystal and a tour of Graceland, where she met Gladys, on her first date with the singer. "Elvis was the most handsome man I'd ever seen.... But he did try to get fresh," she confides. "It didn't work."
Despite the awkward start, Elvis began calling Anita his "No.1 girl," and on frequent visits to Graceland she won over Gladys, too. "He called me baby and talked to me in baby talk just like he did to his mother," says Anita, whom he nicknamed Little Bitty.
They might have married had Elvis not been drafted into the Army in 1958 and shipped off to Germany. Although he and Anita continued to stay connected through letters and visits, she heard the gossip about his relationship with Priscilla Beaulieu. "He assured me that this was a child. A 14-year-old child who was the daughter of an Army officer," she says.
She discovered the truth in 1962 at Graceland, when she overheard Elvis telling his father how he was torn between Anita and Priscilla. "I said, 'I'm gonna make that decision for you: I heard what you said, and I'm leaving,'" recalls Anita, who brokenheartedly left the estate forever that day.
Article continues below advertisement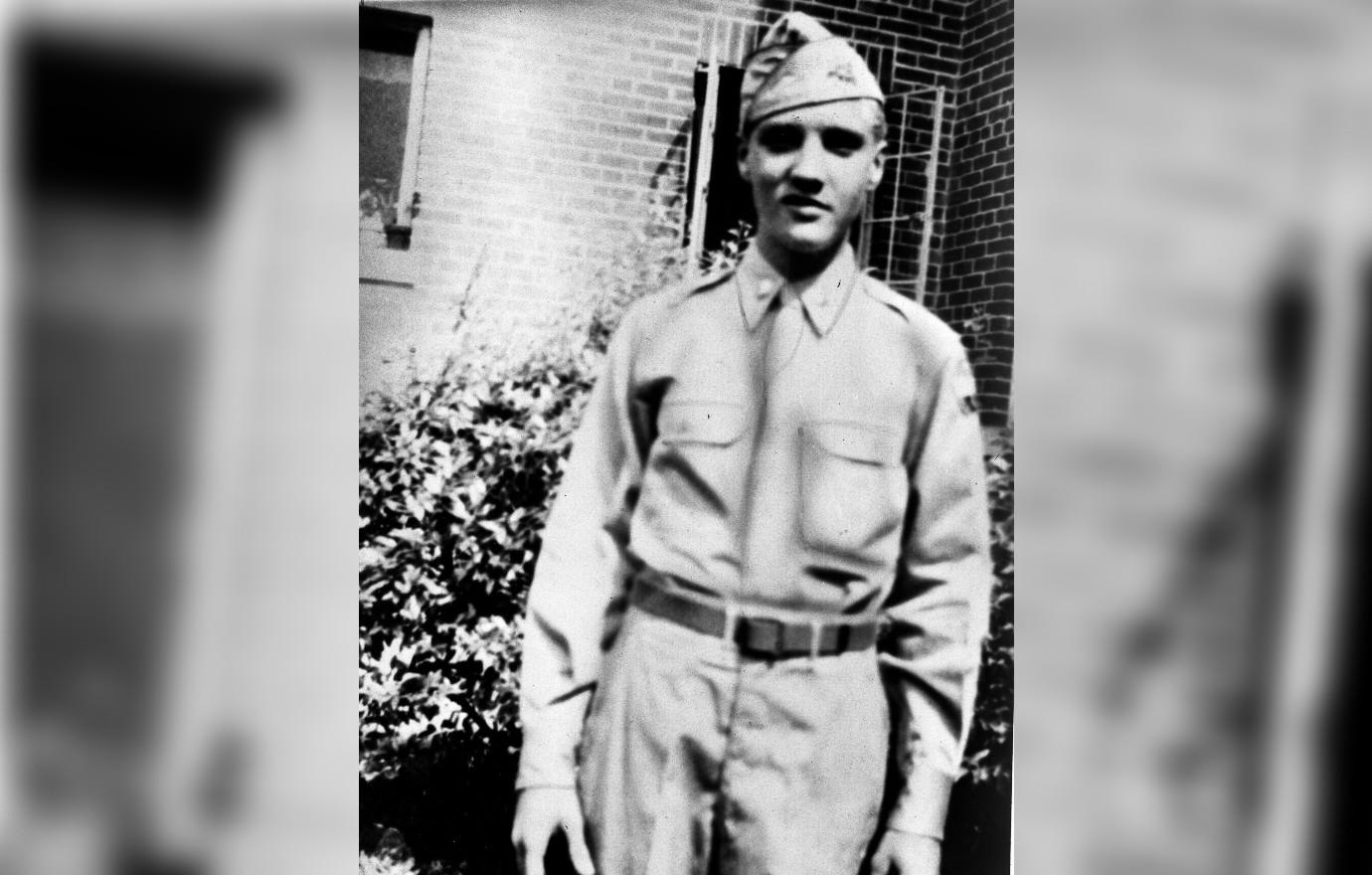 Throughout his life, Elvis often juggled more than one romantic relationship. "He was never, ever faithful," says Alanna Nash, author of Baby Let's Play House: Elvis Presley and the Women Who Loved Him. "He always had multiple women. This was a man that could not be alone."
But Elvis wasn't racking up conquests, he was searching for intimacy. "To his credit, he wasn't a one-night stand kind of guy," friend Michael says. Elvis "didn't have a great sexual hunger. He always seemed to be searching for a true love that just eluded him."
Article continues below advertisement
Some people thought that true love would prove to be Ann-Margret, his co-star in 1964's Viva Las Vegas. Even as his fiancée Priscilla waited back home, Elvis began an affair with the sultry Swedish-born star. "We were so alike," the actress, 81, shares. "He was strong, gentle, exciting and protective. Just the qualities I liked. We were soul mates."
Unlike so many of his other girlfriends, Ann-Margret even got along with Elvis' entourage. "I think she respected us," recalls friend Marty Lacker. "We used to have a lot of fun with her. She had a terrific sense of humor."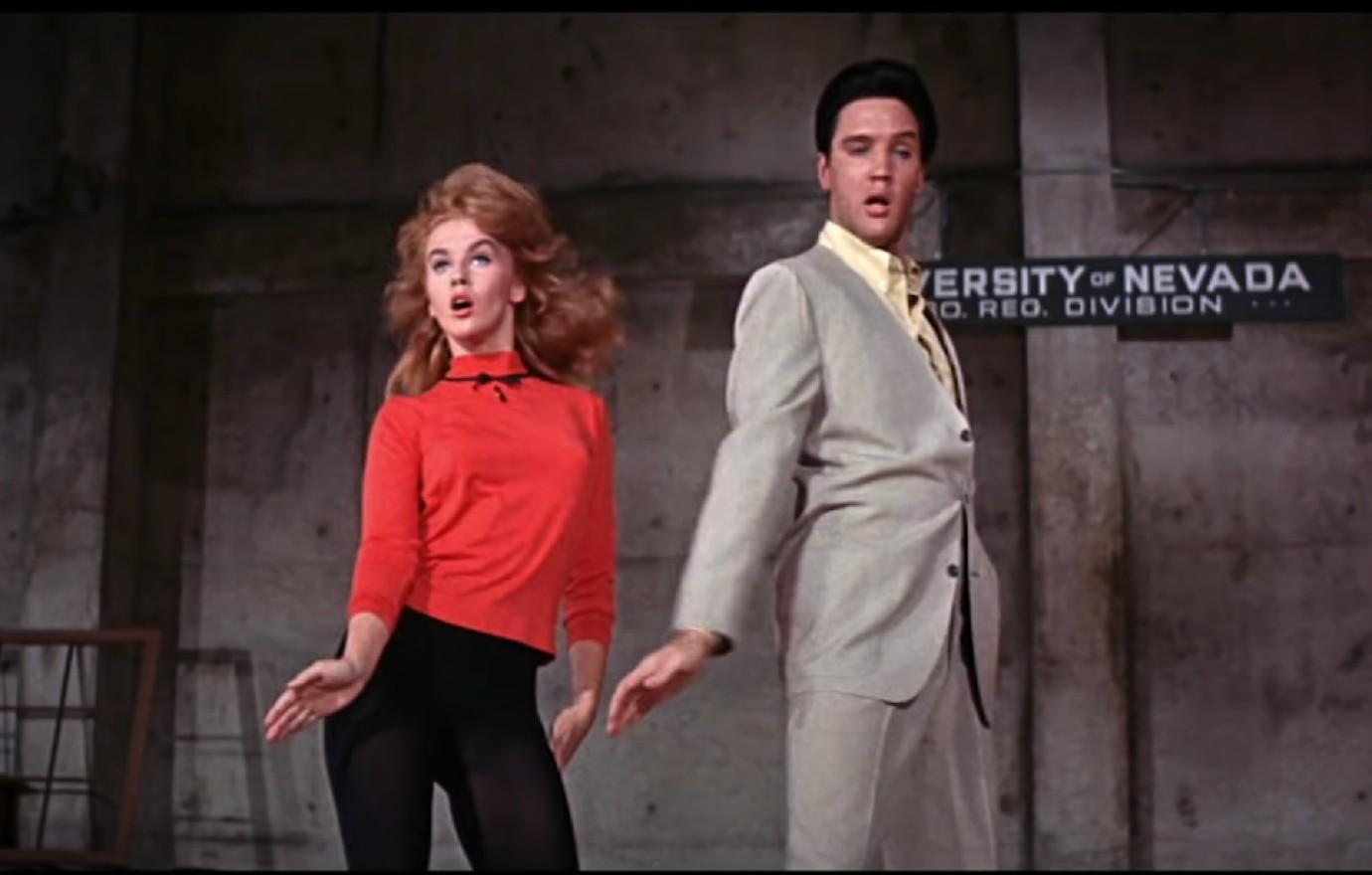 Article continues below advertisement
But ultimately, Elvis couldn't commit to Ann-Margret. "She was a real, three-dimensional woman, but he didn't want a wife entrenched in show business, so he chose Priscilla," Michael says.
They parted as friends just prior to his wedding. "There were other factors in Elvis' life that forced him apart from me, and I understood them," Ann-Margret says. "We knew the relationship had to end, that Elvis had to fulfill his commitment."
Elvis and Priscilla wed in 1967, but marriage didn't end his longing. He met Capitol Hill staffer Joyce Bova in 1969 and developed a "special bond" with her. "He was always attentive and wanted me by his side," she later remembered. "He wasn't like his image. He wasn't a wild kind of guy - he was very tender."
Whenever Elvis came to town, he'd take Joyce to the movies - renting out the whole theater for her and his buddies (just as he did for Priscilla). "He loved military movies. We watched Patton over and over," she said.
Yet his growing addiction to prescription pills caused Elvis to behave erratically, and she broke off their romance in 1972. "I was totally in love," she said. "But [the breakup] was mostly because of the drugs. We had a lot of beautiful moments, but some that were not so beautiful."
Article continues below advertisement
Elvis wasn't alone for long. He and actress Cybill Shepherd became an item in 1972, shortly after Elvis filed for divorce. "I felt a lot for him," Cybill says, adding that Elvis "smelled soapy and sweet, like sugar and sweat." But even though she found him "funny," "kindhearted" and "brilliant," the Memphis-born star also pulled the plug on their love affair because of his drug dependency.
That same year, Linda Thompson caught the King's eye. "He was very Southern, and we had an immediate kinship," says Linda, 71, a former Miss Tennessee. "He was also very much a gentleman."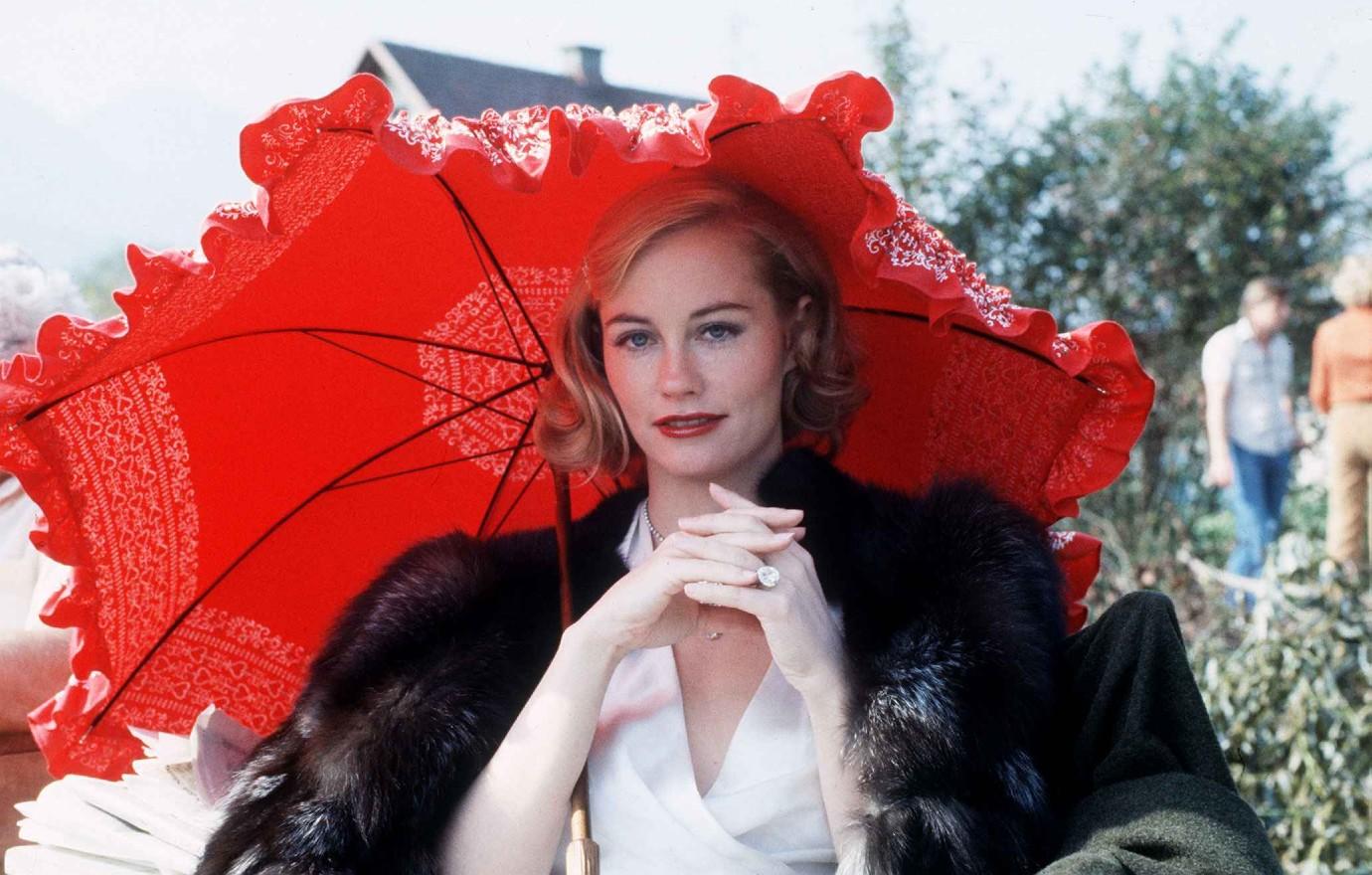 Article continues below advertisement
She remained his girl for nearly five years, though she never understood his emotional neediness. "I couldn't help but be amazed," she confides. "To be the greatest sex symbol in the world, and yet he's so insecure he can't stand to hear about anyone I ever dated!" Elvis also sometimes reverted to childlike behavior, cuddling close and calling Linda "Mommy."
Though she loved him dearly, Linda, too, ended their relationship when she could no longer keep up with his extreme lifestyle. "We were awake all night, sleeping all day," she says. "I didn't want to live my life as a vampire."
She would go on to marry Olympic decathlon champion Bruce Jenner, now known as Caitlyn Jenner.
An optimist at heart, Elvis never gave up searching for love. His last girlfriend, Ginger Alden, says that he proposed to her shortly before his sudden death in 1977. "The last nine months of his life, he was looking forward to marriage and talking about having more children," she later said.
Though he never found what he yearned for, Elvis was cherished, not just by the women who entered his life, but also by his fans who still celebrate his life and legacy. "Elvis was a caring man, a generous man without a mean bone in his body," friend Michael says. "But I think Elvis died without ever really knowing what true love was. He just always knew something was missing."