Mother From Viral 'Sesame Street' Video SLAMS Apology As Shocking New Clips Emerge Of Character Ignoring Black Children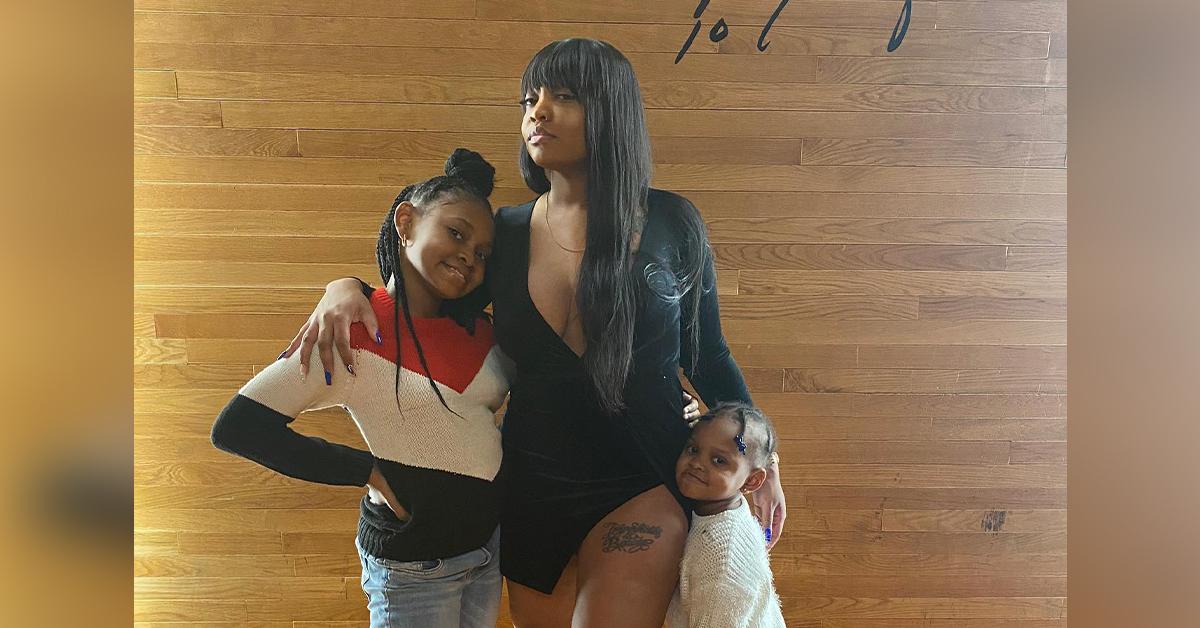 The mother of the two young fans who were seemingly ignored during a Sesame Street parade sounded off about the theme park's apology amid racism accusations, calling it disingenuous and an attempt to "save face."
As RadarOnline.com previously reported, a woman named Jodi went viral on Sunday after sharing a video of her girls appearing to be brushed off by the character Rosita after hugging and high-fiving other children during their visit to Sesame Place Philadelphia.
Article continues below advertisement
Sesame Place said the performer in question did not "intentionally ignore the girls and is devastated by the misunderstanding," suggesting that it's hard to see below a certain level when in costume.
They further explained that the employee operating the Rosita costume was waving "no" at the time because an attendee was asking the character to hold their child for a photo, which "is not permitted" at the theme parks.
Article continues below advertisement
Jodi fired back at the apology in a statement via Instagram Stories hours later.
"I never asked for that character to take a picture and as I am watching my video, I don't believe that family asked either," she wrote.
"I wholeheartedly feel as though that statement was released to save face. Also a [manager] reached out to me earlier via phone convo. I responded via dm to confirm. Since the post went viral, no communication was had since then."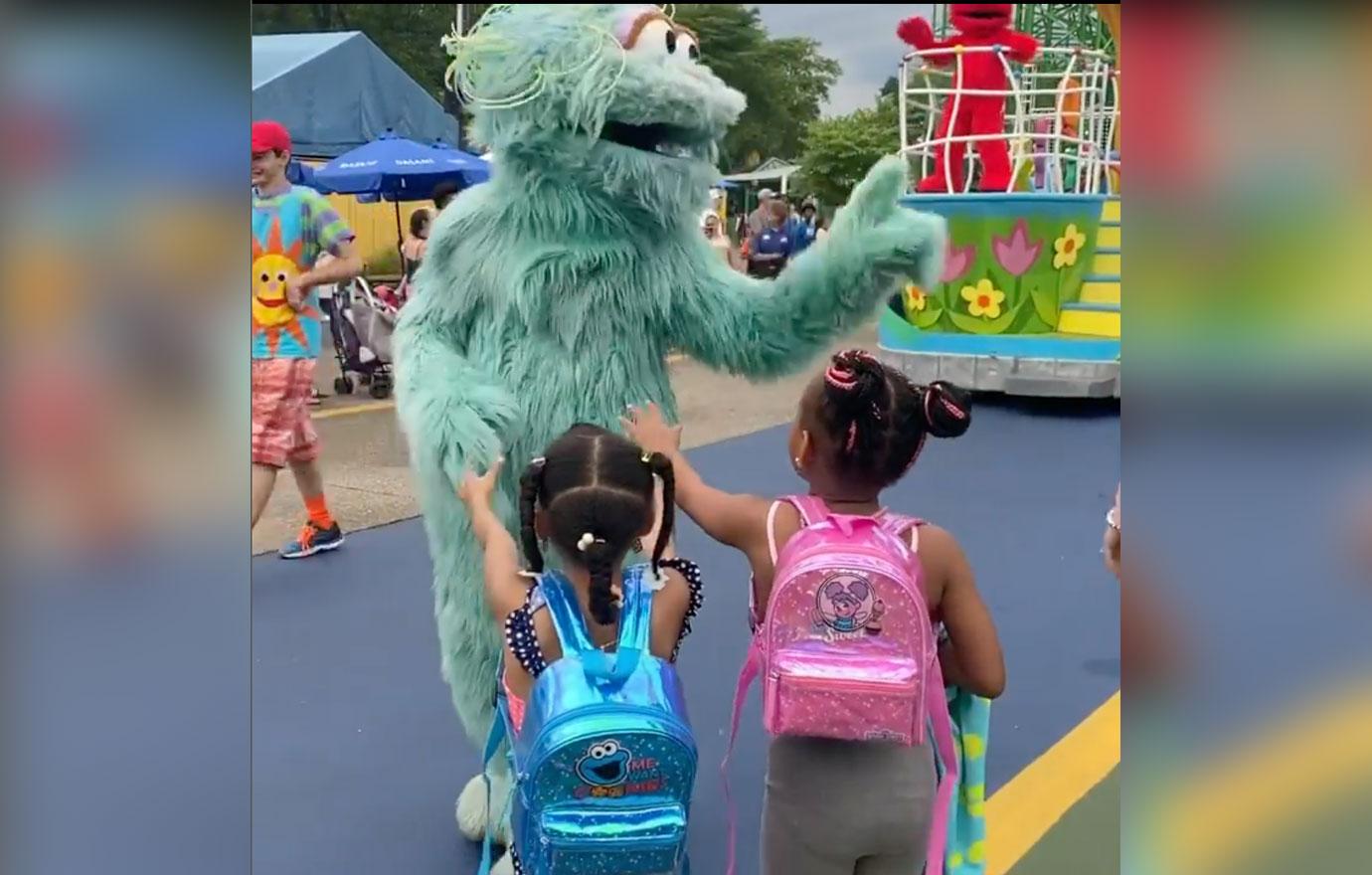 Article continues below advertisement
"@sesameplace instead of trying to save face, you should of gave a public apology to my girls!" she continued. "That statement disrespectful and distasteful. Talk about adding insult to injury."
Jodi said she will re-post the video as many times as necessary until the situation is "rectified."
"I really tried to handle this situation calm as possible but I am hurt, and that response just made it worse! The character could've just waved to everyone or just kept walking, but to blatantly look at my kids and say no," she concluded. "Don't try to tell me he can't see lower levels. He looked at them and said no!! So embarrassing and hurtful."
Amid the outcry, RadarOnline.com has learned that two other videos have surfaced on social media, seemingly showing Rosita ignoring Black children while performing.
One showed a little boy waving at the character to no avail and the other showed a little girl reaching out and being looked over after Rosita hugged a nearby attendee.
Sesame Place Philadelphia has denied racism accusations, also stating that it has reached out to Jodi's family, apologized and invited them for a special meet-and-greet opportunity with the park characters.
Article continues below advertisement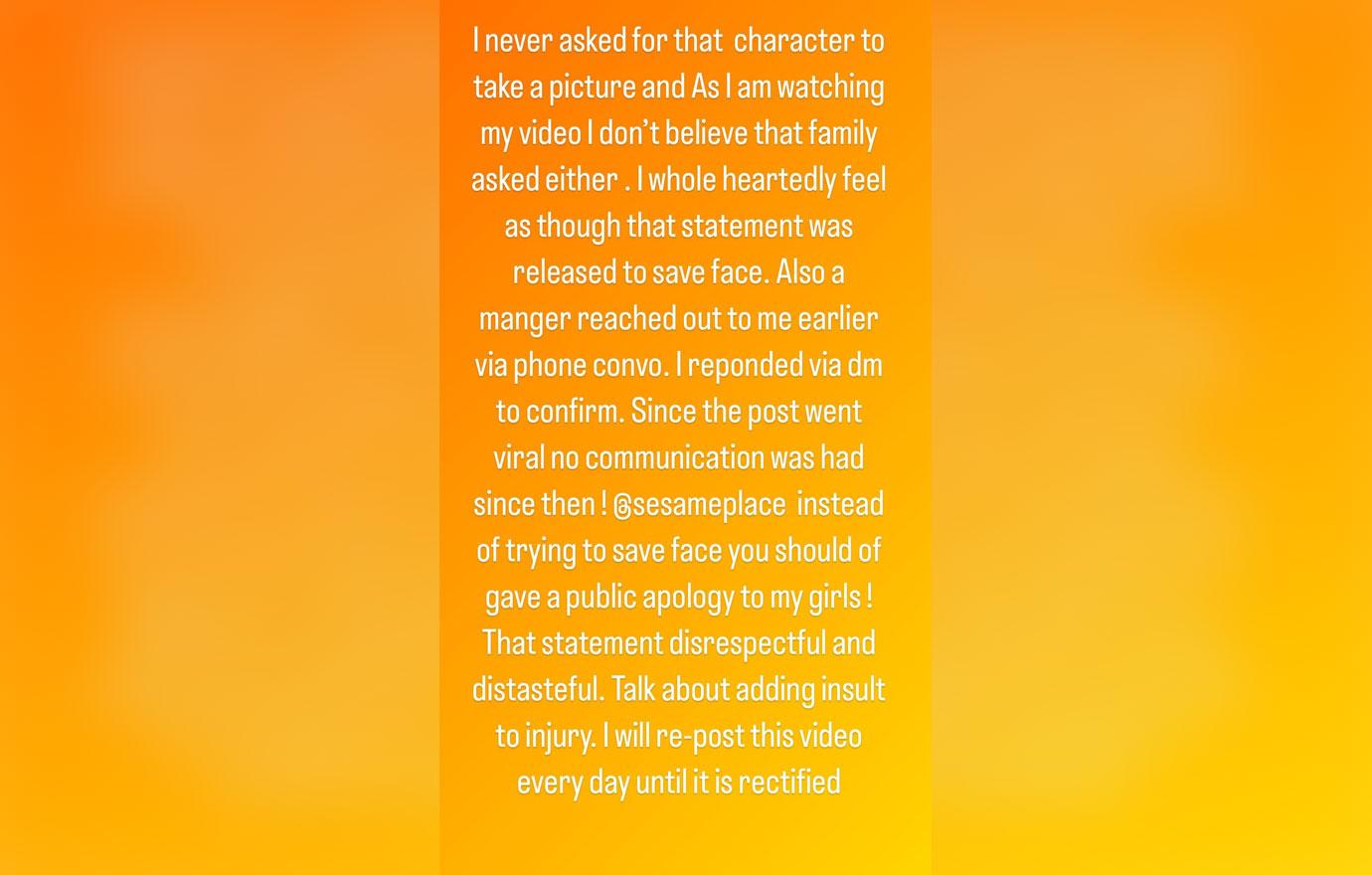 "Our brand, our park and our employees stand for inclusivity and equality in all forms," the statement read.
"We apologize to these guests for not delivering the experience they expected and we commit to do our best to earn their and all guests' visit and support."