'Real Housewives Of Potomac' Star Monique Samuels Says Cousin Was Killed: 'We Live In An Evil World'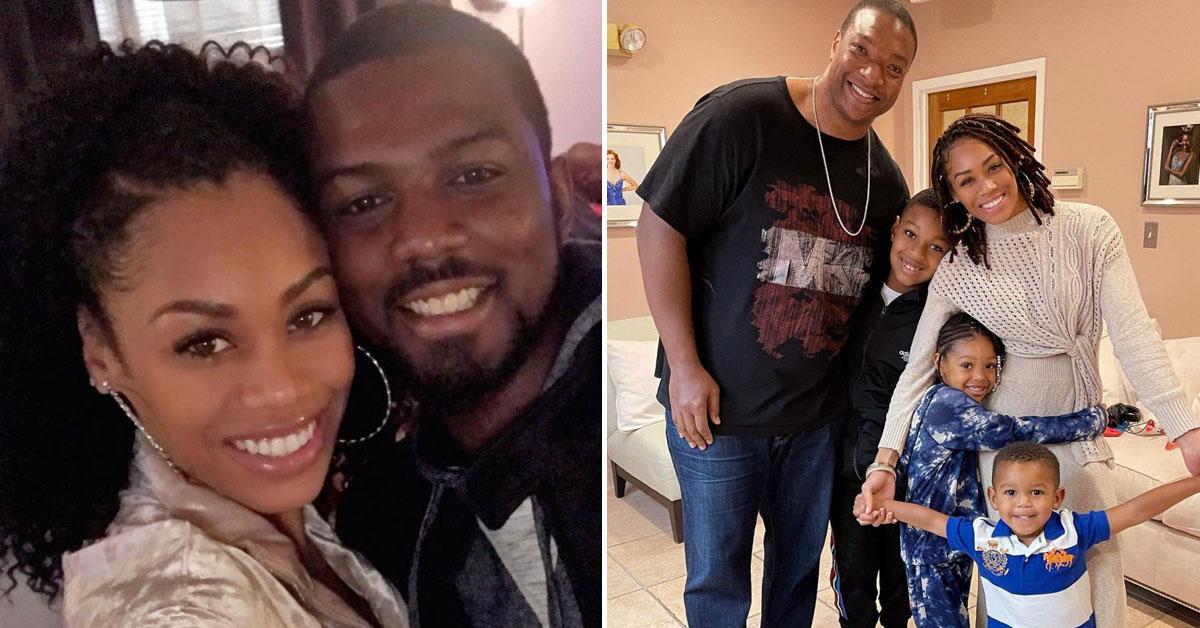 Article continues below advertisement
The 37-year-old former reality star took to Instagram Friday night to share the devastating news with her more than half a million followers. Though she did not go into detail surrounding the exact cause of his death, Monique did say he was killed on Thursday night and hopes the person responsible is held accountable.
"This hurts so much 💔💔💔💔 Can barely sleep… unbelievable," she captioned a selfie of her with her late cousin, whose name she did not reveal. "Please say a prayer for my fam 🙏🏽 My cousin was killed last night. One of the nicest people you'll ever meet. He's always smiling and takes care of everyone. He's a great dad to his son and minds his business."
"We live in an evil world where life is not valued anymore and it's sad," she added. "Thank you all for the prayers. My cousins (his sis and bro) need them so badly right now. I don't even know what to say 😩😭🙏🏽 Whoever did this- I hope you rot in the deepest, darkest pit in hell."
Article continues below advertisement
Former co-stars, Bravolebs and fans alike have since flooded the comments section of Samuels' post to express their condolences and offer healing.
Article continues below advertisement
Potomac Grande Dame Karen Hugar wrote, "Sending love and prayers your way;" Real Housewives of Atlanta alum Shamari DeVoe left three praying-hand emojis; and D'Andra Simmons of Real Housewives of Dallas fame commented, "I'm sending prayers your way."
Following a tumultuous last season of filming, Samuels announced she would not be returning to the franchise. She revealed the shocking news via Instagram Live in December 2020 after the final episode of the Season 5 reunion aired.
Article continues below advertisement
"It's not easy doing reality TV, and to be quite honest… I'm over it. I'm over it," she told her fans. "I appreciate everything people have done for me, everybody that has been Team Monique, I love y'all, I thank y'all."
"But when you cross certain lines, there's no going back," she explained. "For me, my family is that line. The opinion of my family and my kids and what they think about anything that I do is more valuable to me than anybody's opinion, so I'm over it."
Article continues below advertisement
She said the reunion show was "very draining" for her to watch and explained her decision to leave had everything to do with protecting her family from more drama. The season leading up to the reunion focused on Monique's marriage to former NFL player Chris Samuels, as rumors swirled that he was not the biological father of their third child, 2-and-a-half-year-old son Chase Samuels.
Article continues below advertisement
"If my kids were to get older and say they watched everything and they watched the show, what response can I give them? What would satisfy that?" said Samuels. "I wanted to represent real Black love and show people something outside what the stereotype has been on TV. Unfortunately, this season I played right into that stereotype… I was working overtime to really check myself because that's the exact opposite of what I want to display on a TV show, and in real life, most importantly. I'm always going to be a great example and role model for my kids, and you have to know when enough is enough. And enough is enough."
At the time, Monique – whose four-year run on the show was most notably marked by an explosive physical altercation with ex-co-star Candiace Dillard Bassett – thanked Bravo, "a network that is so amazing," and expressed gratitude for "having the platform to be able to speak to so many people every week."