Exclusive Details
Mike Tyson Gets Wheeled Through Miami International Airport, Raising Concern Among Fans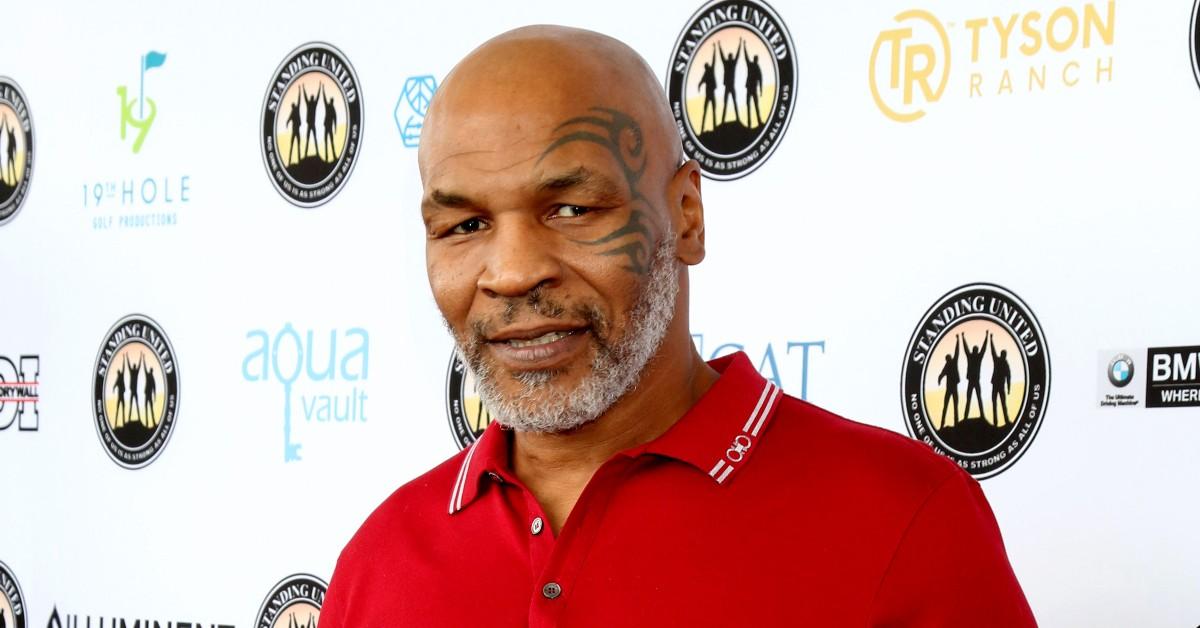 Article continues below advertisement
Next week, Hulu will debut the biographical series "Mike," which the 56-year-old Tyson has been vocally criticizing. On Sept. 6, a new coffee table book of photos showcasing the early part of the boxer's career will arrive in stores. The snaps in "Mike Tyson" were taken by Lori Grinker, who followed Tyson around in the 1980s, with his permission.
Then there's the photos showing Tyson in a handicapped persons assist-device at Miami International Airport on Aug. 16. It's not a wheelchair, as some media outlets are claiming, but rather the kind of push-rollie found at many airports to assist older passengers who aren't up to walking all the way from their gate to baggage claim.
Article continues below advertisement
Is this a big deal? Not necessarily. Tyson has recently been battling a lower back problem. So after sitting in plane seat, it's understandable he might need multiple levels of assistance, not just being wheeled through the airport but also making use of a walking stick, which he was pictured with as he posed for selfies with various fans at the airport.
Because the Miami sighting comes just a few weeks after Tyson, on his podcast "Hotboxin' With Mike Tyson," addressed his own mortality, some fans are concerned. "We're all gonna die one day, of course," Tyson said. "Then, when I look in the mirror, I see those little spots on my face. I say, 'Wow. That means my expiration date is coming close, really soon.'"
It was more of an existential statement than anything else, not an indication that Tyson has a short time to live. As his recent altercation aboard a plane with a pestering passenger reminded, when Tyson needs to jump up and be physical, quickly, he is more than able to do so.