Daniel Mickelson's Sister Gets Tattoo In Honor Of Late Actor, 23-Year-Old's Cause Of Death Still A Mystery
Meredith Mickelson is still mourning the loss of her 23-year-old brother, Daniel, but at least now she'll be reminded of him every day.
Article continues below advertisement
Taking to her Instagram Story Thursday night, the 22-year-old supermodel revealed to her 2.2 million followers that she paid a visit to Los Angeles-based tattoo artist Konstantin Noskos, getting the words "guardian angel" permanently inked on the inside of each of her wrists in a dainty, cursive font.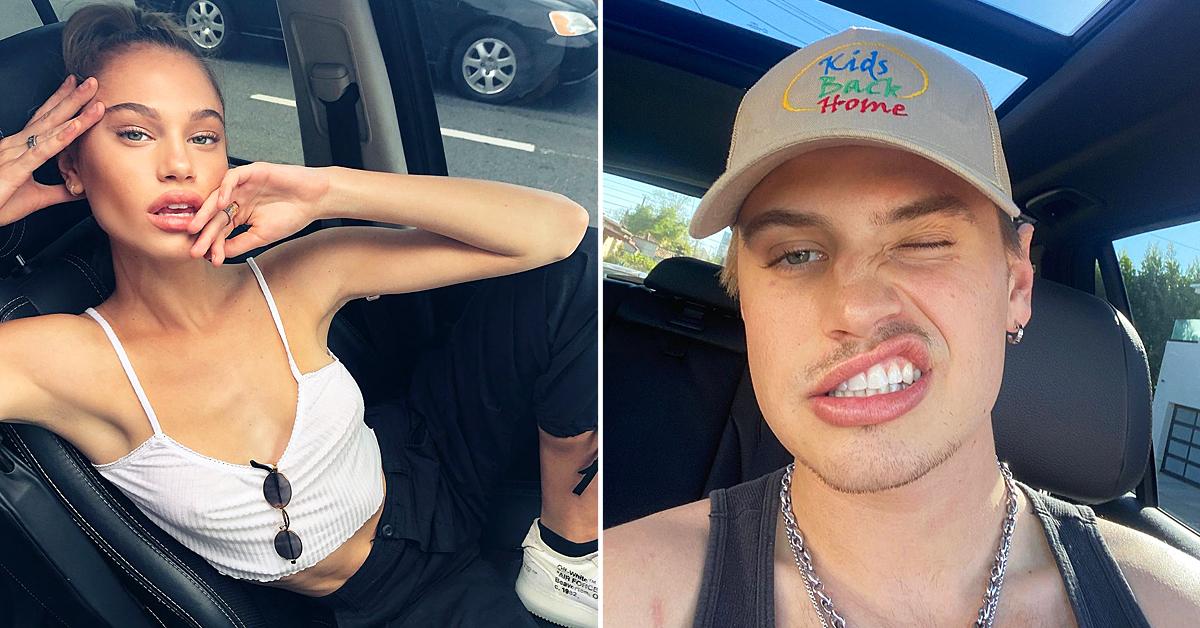 Article continues below advertisement
Earlier in the day, she expressed immense gratitude to those who turned up for her late sibling's private memorial/celebration of life, which was held outdoors in L.A.
The model snapped a photo of what appeared to be her hands and a female friend's hands – both holding black and orange butterflies.
"Thank you everyone who came tonight to celebrate Daniel," Meredith captioned the shot, going on to call it "the most beautiful night of my life."
"Thank you to [those who] sent me love in any form," she wrote. "There are no words to express the gratitude I feel towards all of you, especially my friends who have constantly been by my side."
Article continues below advertisement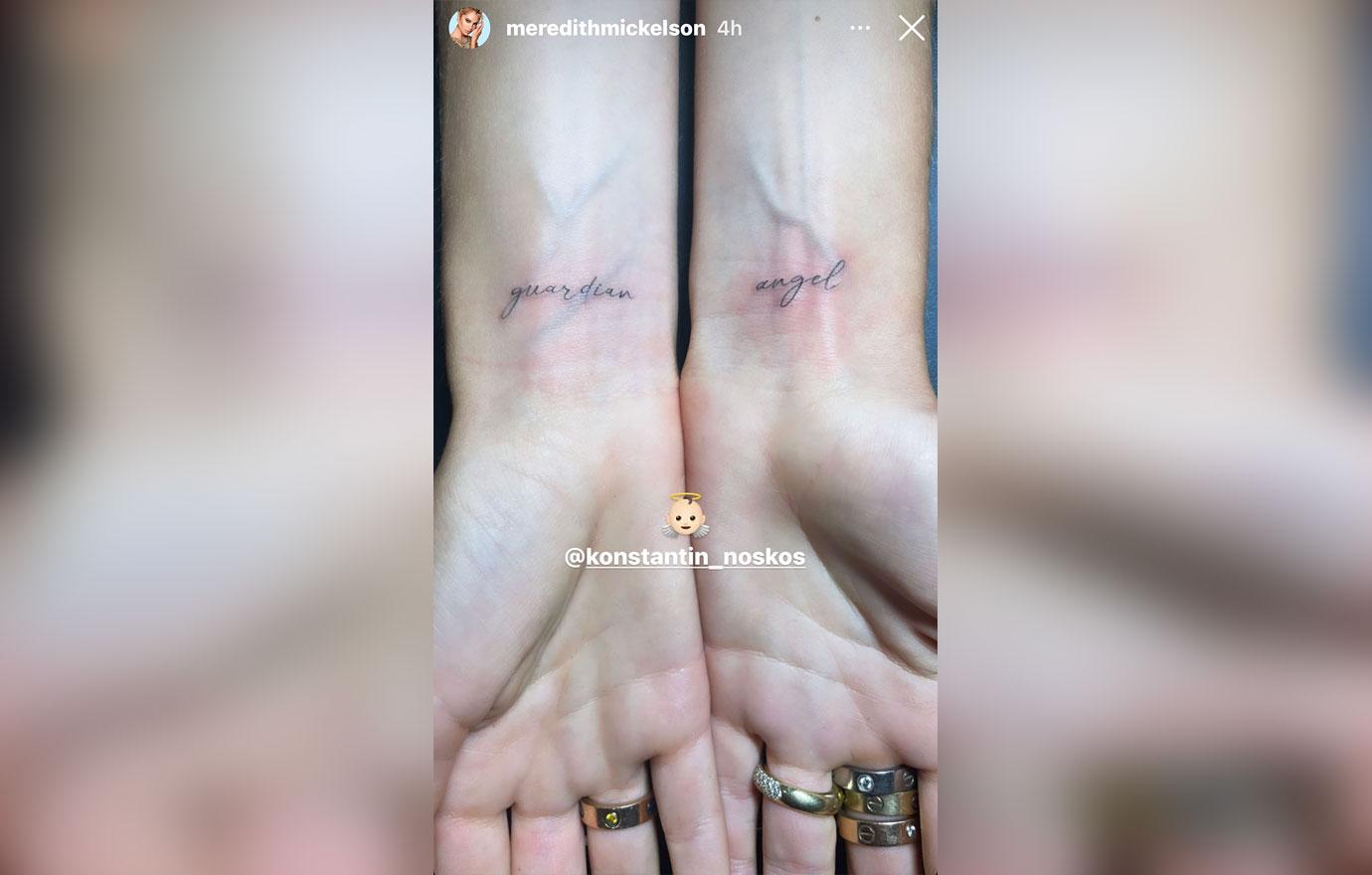 The grieving sister assured her fans that she has "read every single message/DM/card etc." and that she feels "so much love" and "so many blessings."
"I will continue to live in the love & light of Daniel," she promised. "Forever n always my bestfriend [sic]."
Article continues below advertisement
Not only did Daniel – an up-and-coming Hollywood actor – have a huge presence on social media, but he was also friends with high-profile stars like Paris Hilton, Delilah Hamlin, Amelia Hamlin and Brielle Biermann. His best friend was 19-year-old supermodel Kaia Gerber.
Family and friends were asked to bring their favorite memories to share at Thursday's three-hour event.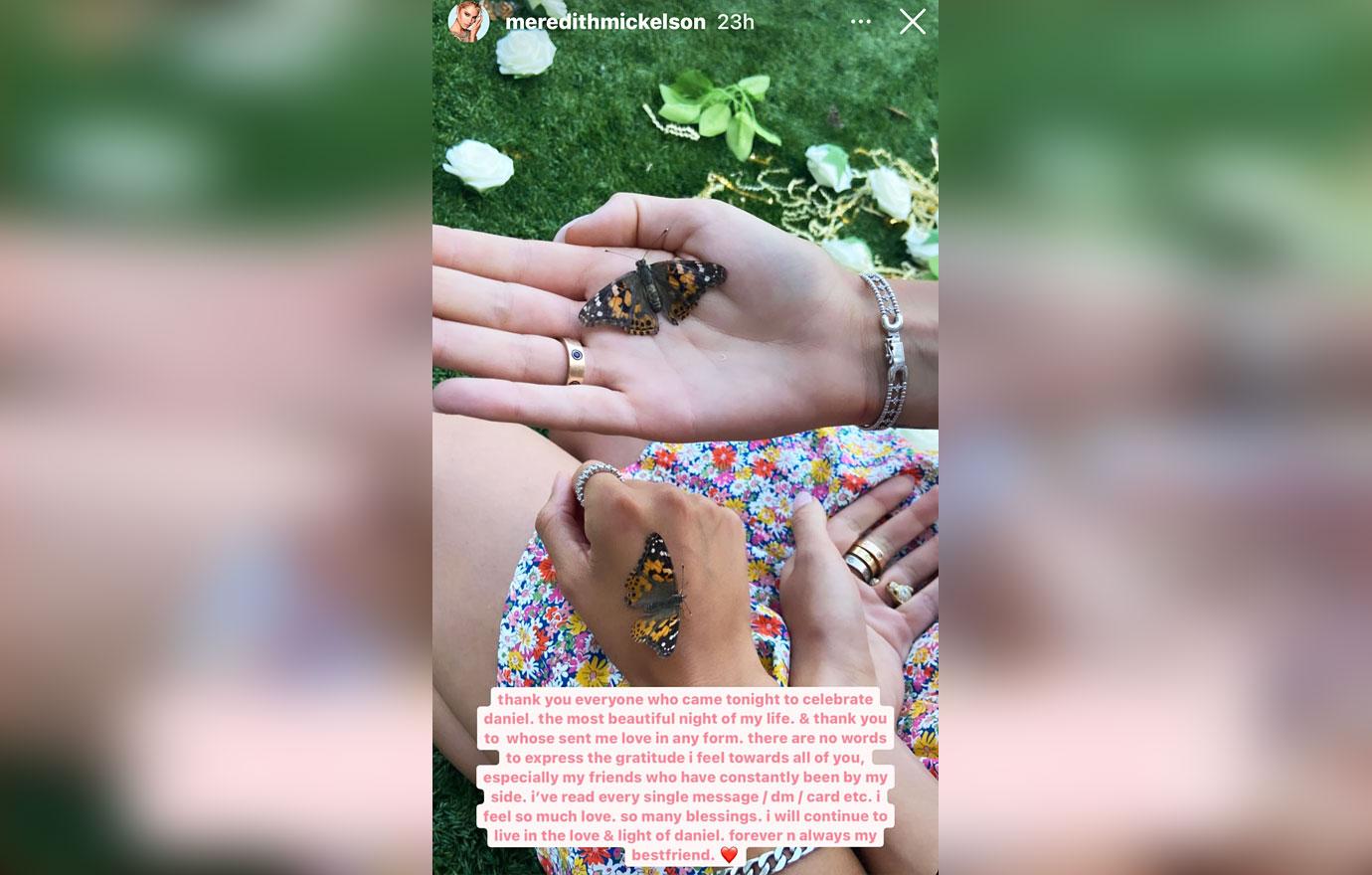 Article continues below advertisement
As RadarOnline.com previously reported, Daniel was found dead in an L.A. residence on July 4.
Though his autopsy has been completed, officials say they need to run more tests; the Medical Examiner will now conduct a toxicology report to determine what was in his blood.
Details surrounding the cause of Daniel's sudden and tragic passing have been limited to the public, and it's unclear how much his family and friends know.
Emotionally speaking, his closest pal – daughter of Cindy Crawford and Rande Gerber – has been a wreck.
Article continues below advertisement
"I remember that time we sat on the couch and spent the whole day coming up with our own secret language that we continued to speak every time we saw each other," Kaia wrote on Instagram after learning of Daniel's passing. "I wish we could go back there. I wish we were still talking in sentences that probably annoyed everyone else but made us crack up every time."
"I wish I was still sitting on my bathroom floor FaceTiming you, because that was the only place I had wifi and I never wanted to miss a call from you," she added, "Thank you for being the reason for so much laughter and happiness in the world. It won't be the same without you here. I love you Daniel."
Article continues below advertisement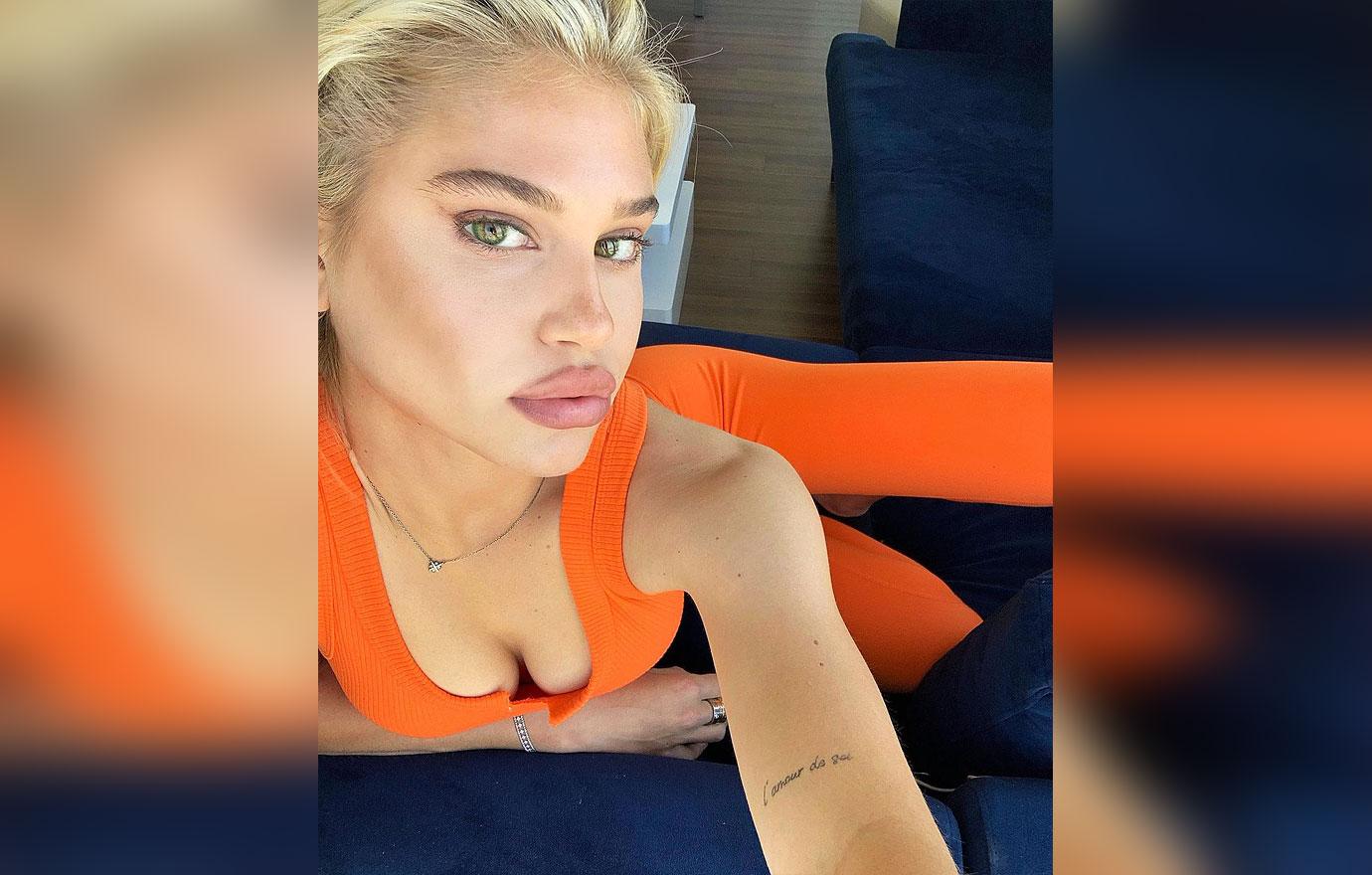 Aside from her recent Instagram Stories, Meredith has remained relatively mum on social media. Her last post is dated July 5, one day after Daniel died.
"My heart is shattered & to write this feels so wrong and I don't even know what to say," she captioned a photo of the pair as youngsters. "Yesterday I lost my brother, best friend & the other half of my heart. There wasn't a person I loved more on this earth."
"Theres no words that can do him justice that I could write. To know him was to love him," she added. "He was the happiest brightest smiley most sunshine human to exist and I'm so happy God chose me to be his sister for his whole amazing life."
Article continues below advertisement
Jordyn Woods, Josie Canseco, Ireland Baldwin and Zedd were among the thousands who sent their condolences to the model in the comments section of her tribute.