Exclusive
Kaia Gerber's Late BFF Daniel Mickelson's Sister Hosting 'Celebration Of Life' Today After Actor's Shocking Death At 23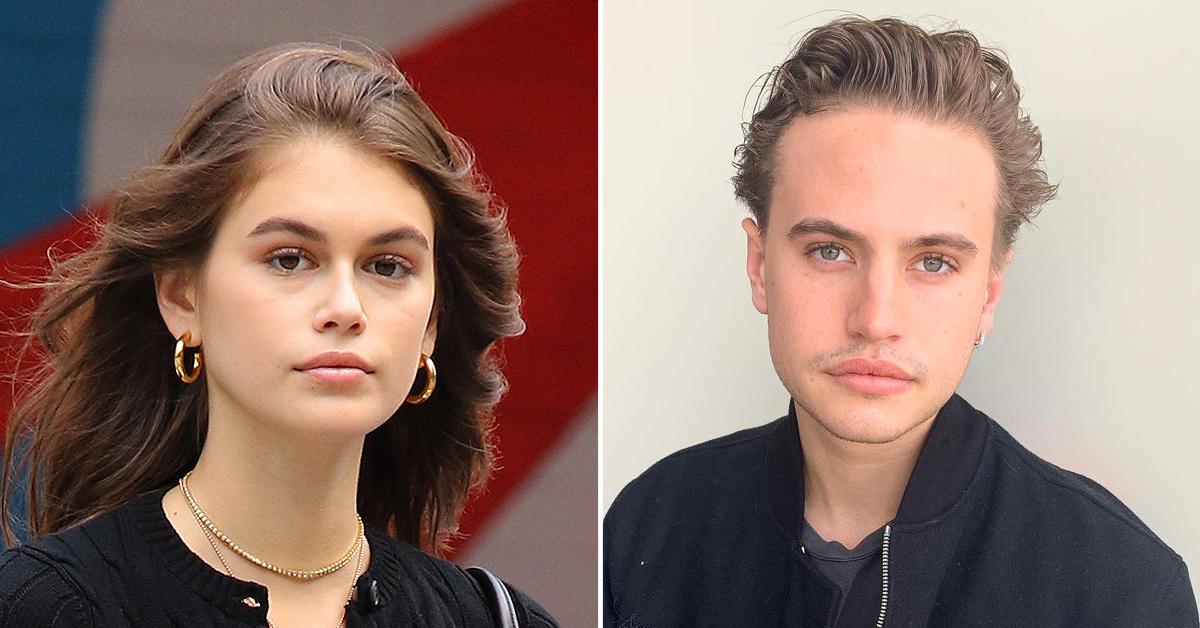 The sister of 23-year-old actor Daniel Mickelson is putting on a special memorial for her brother weeks after his tragic death.
Radar has learned, Meredith Mickelson planned an event going on later today titled "A Celebration of Daniel's Life and will take place in Los Angeles. The 3-hour memorial is only for friends of Daniel and Meredith along with family.
Article continues below advertisement
The organizers are asking Daniel's close pals to bring "stories and memoirs of Daniel" and be ready to share them. As we previously reported, the 23-year-old actor passed away unexpectedly on June 4, 2021.
Official records show he died at a "residence" in Los Angeles.
Article continues below advertisement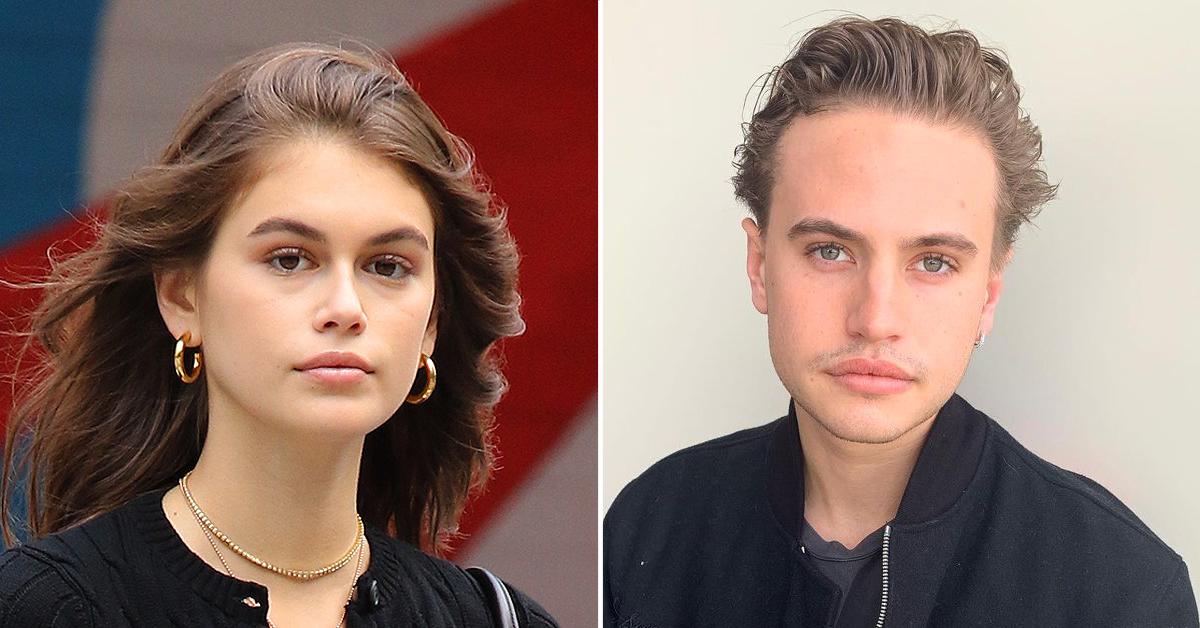 His cause of death has yet to be determined. An autopsy has been scheduled by the coroner but not completed. The Medical Examiner was unaware of any other medical conditions affecting the actor.
Article continues below advertisement
Following his death, Meredith and Daniel's close friend Kaia Gerber both posted heartbreaking tributes to him on social media. His sister wrote, "my heart is shattered & to write this feels so wrong and I don't even know what to say. Yesterday I lost my brother, best friend & the other half of my heart."
"There wasn't a person I loved more on this earth. theres no words that can do him justice that I could write. to know him was to love him," she finished.
Article continues below advertisement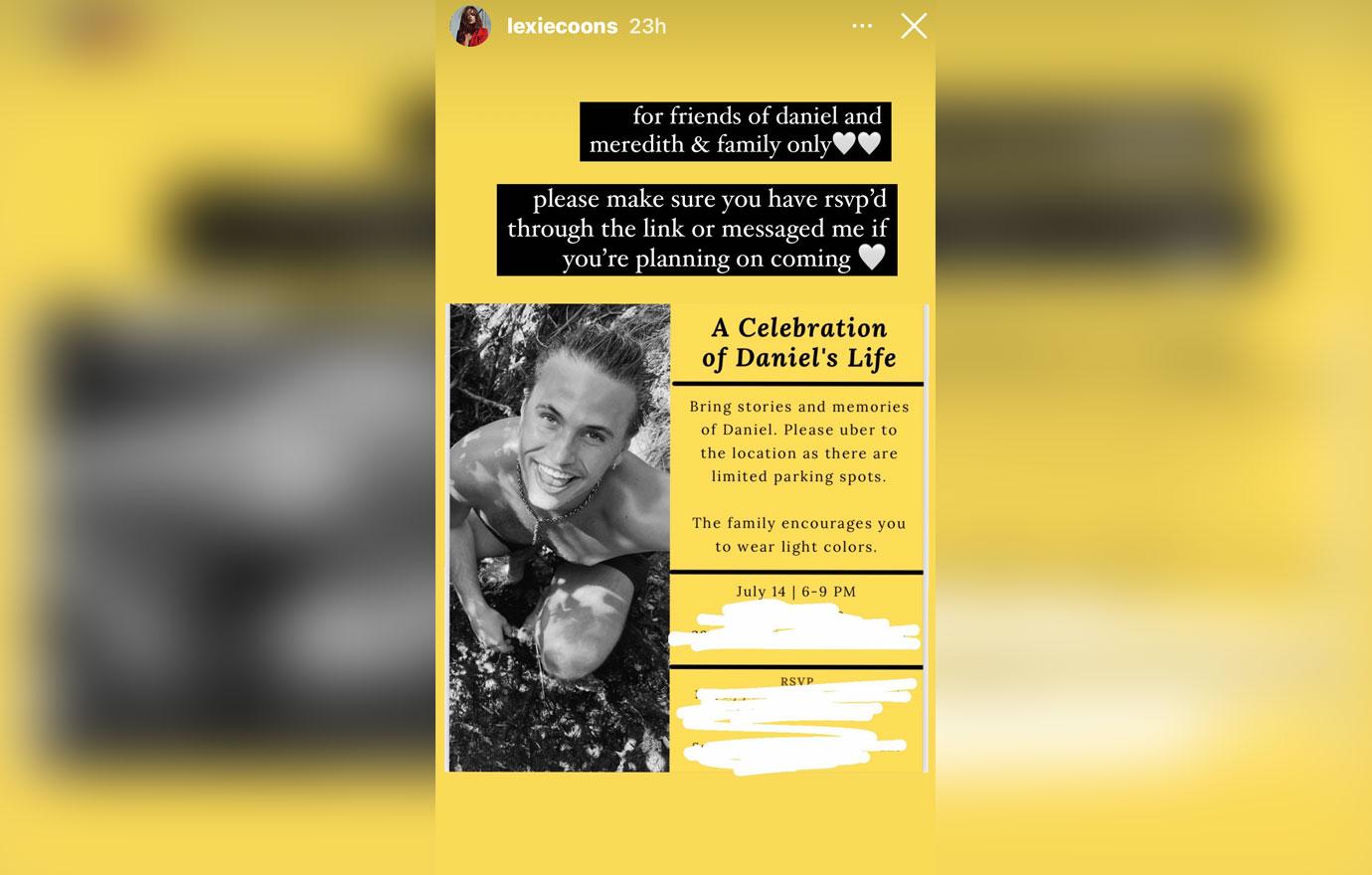 Cindy Crawford's daughter was extremely tight with Daniel and knew him since she was a young girl. Kaia wrote an emotional note on her Instagram reading, "I remember that time we sat on the couch and spent the whole day coming up with our own secret language that we continued to speak every time we saw each other. I wish we could go back there. I wish we were still talking in sentences that probably annoyed everyone else but made us crack up every time."
Article continues below advertisement
"I wish I was still sitting on my bathroom floor FaceTiming you, because that was the only place I had wifi and I never wanted to miss a call from you," Kaia continued.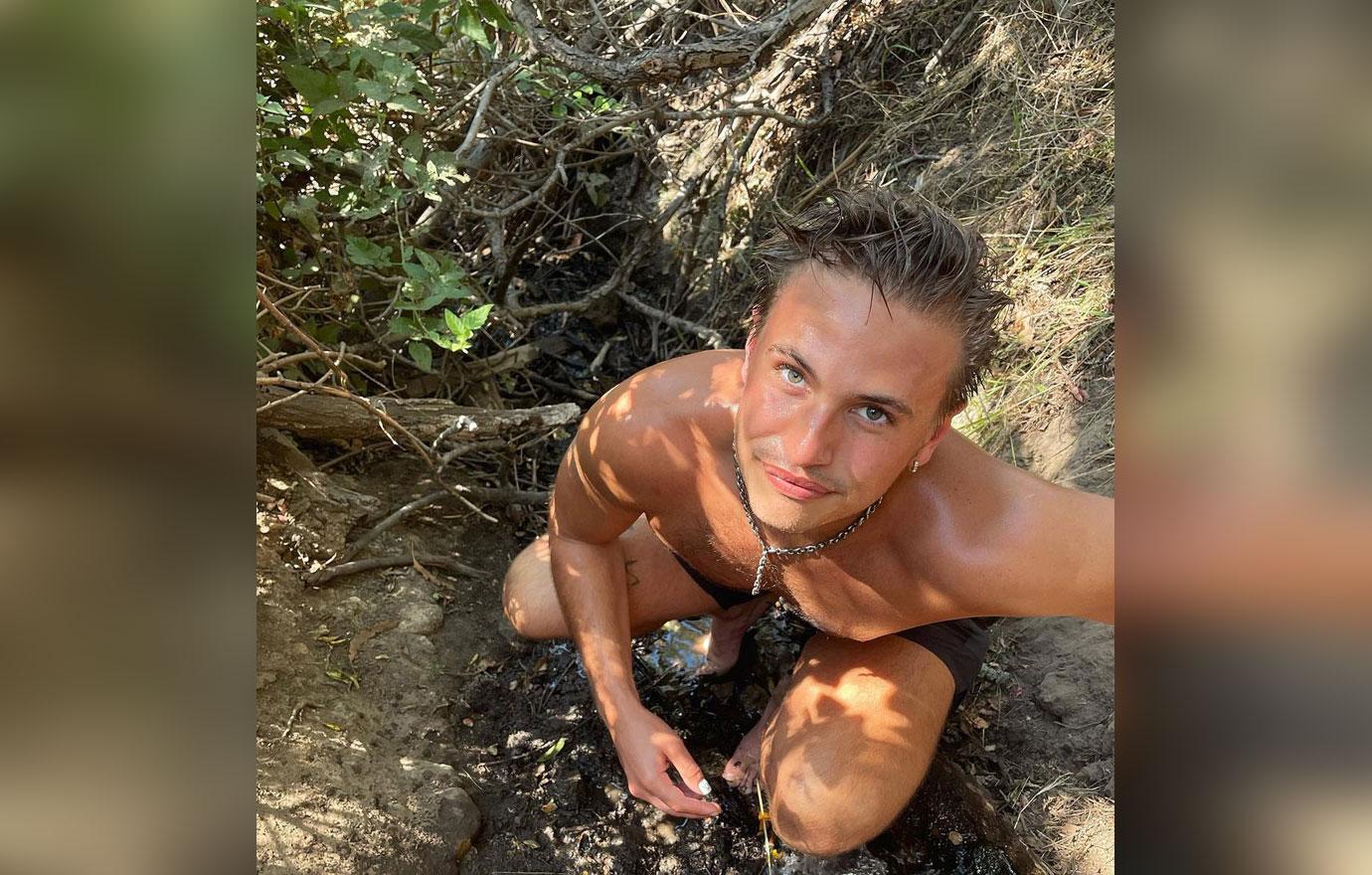 Article continues below advertisement
"Thank you for being the reason for so much laughter and happiness in the world. It won't be the same without you here. I love you Daniel," she ended.
Daniel was an aspiring actor who last starred in 2019's The Killer Clown Meets The Candy Man.