Meghan McCain Recalls 'Uncontrollable Sobbing' After 'The View' Co-Host Joy Behar Dissed Her On Live Television
It's no secret Meghan McCain was miserable for much of her time on The View, but the daughter of late Senator John McCain has just revealed the one day at work that was far more traumatic for her than the rest.
In January of this year, the 36-year-old Republican pundit returned to her seat among the other hosts of the politically charged daytime talk show, which included 23-year veteran Joy Behar.
McCain had been on maternity leave since September after giving birth to her first child with husband Ben Domenech, a daughter named Liberty, and she was finding her footing again – all while battling postpartum anxiety.
Article continues below advertisement
"I had been gone for three months, and I assumed they had missed me. I was wrong," she said in an excerpt of her upcoming audio memoir, Bad Republican, which wad published by The Daily Mail.
It was not uncommon for McCain and Behar to butt heads over their political differences. But on one particular day, it was just too much for an already emotional and exhausted McCain to bear.
She and Behar were squabbling over the state of the Democratic Party when McCain tried to "ease the tension" by saying, "Joy, you missed me so much when I was on maternity leave."
"I did not," Behar fired back. "I did not miss you. Zero."
Article continues below advertisement
A shocked McCain fought to hold back her tears until the commercial break.
"Joy seemed to smell that vulnerability like a shark smells blood in the water, and she took after it," she said. "When we broke for commercial, I burst into tears – not just like tearing up – uncontrollable sobbing."
"Until that moment, it hadn't even occurred to me that Joy hadn't missed me," she went on. "She texted me to see a baby picture of Liberty, and she had seemed happy for me. We chatted in a friendly way. I believe that despite all our differences, deep down, we had a mutual understanding of respect for each other."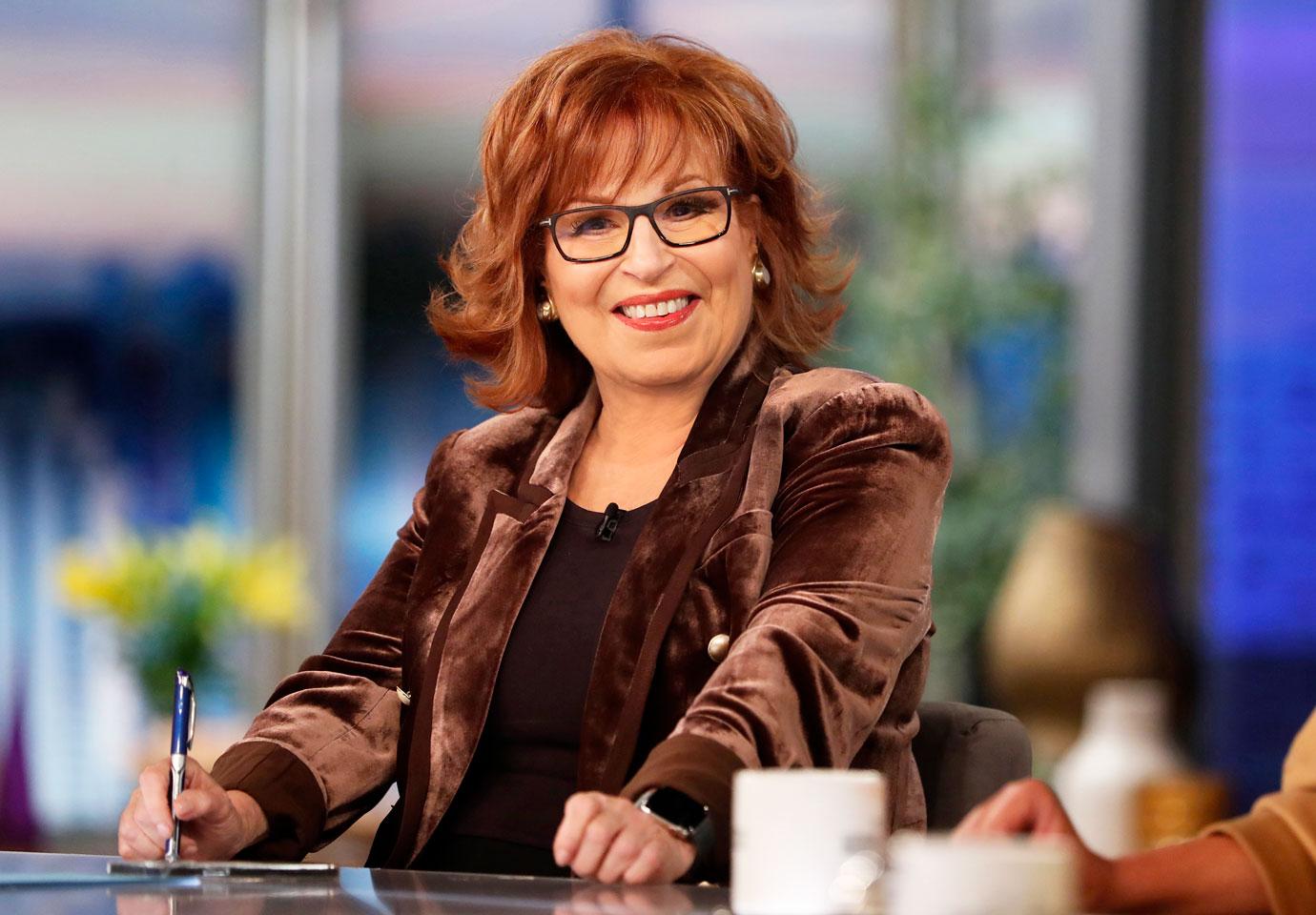 Article continues below advertisement
McCain said it was the worst thing that had ever been said to her on television. She equated the subsequent sting to the same pain one would experience after being "slapped."
"Nothing anyone has ever said to me on camera – since I have been giving interviews, since I was 22 years old – has ever hit this hard," she said. "I felt like I'd been slapped. She yelled out at me sharp and intensely, and I believed her."
She recalled being "unable to hide my shock" and responding to Behar, "That's so nasty. That's so rude."
Six months later, McCain left the show after a three-year run. By that point, she felt Whoopi Goldberg had turned on her, too.
Following the announcement of her exit, she stopped at a coffee shop, where an ABBA song was playing.
"The people behind the counter were dancing to the song, smiling and laughing," she said. "ABBA was my dad's favorite band. I felt like it was a sign from him. I was making the right decision."
Article continues below advertisement
McCain has made it known she only agreed to do the show because of her father, who was dying of brain cancer at the time.
She said she explained to him her reservations about the show itself, saying she felt it bled audience to CBS's The Talk, and thought there was too much showbiz chatter and not enough political content.
"The show is bad," she recalled telling her dad. '"They're always talking about celebrities and yelling at each other; plus, they have a huge turnover rate. No one survives more than a season."
She said his response was: "That's why they need you."
Article continues below advertisement
Meghan said she phoned her agent immediately after and said, "My dad made me call you back. He says you have to go back to ABC and say I'm interested. I'm here with him at cancer treatment, so I guess I have to do whatever he wants."
John McCain died in August of 2018.