Shots Fired! Meghan Markle & Prince Harry Unleash New Claims Against The Palace In Oprah Winfrey Interview: The 5 Most Shocking Moments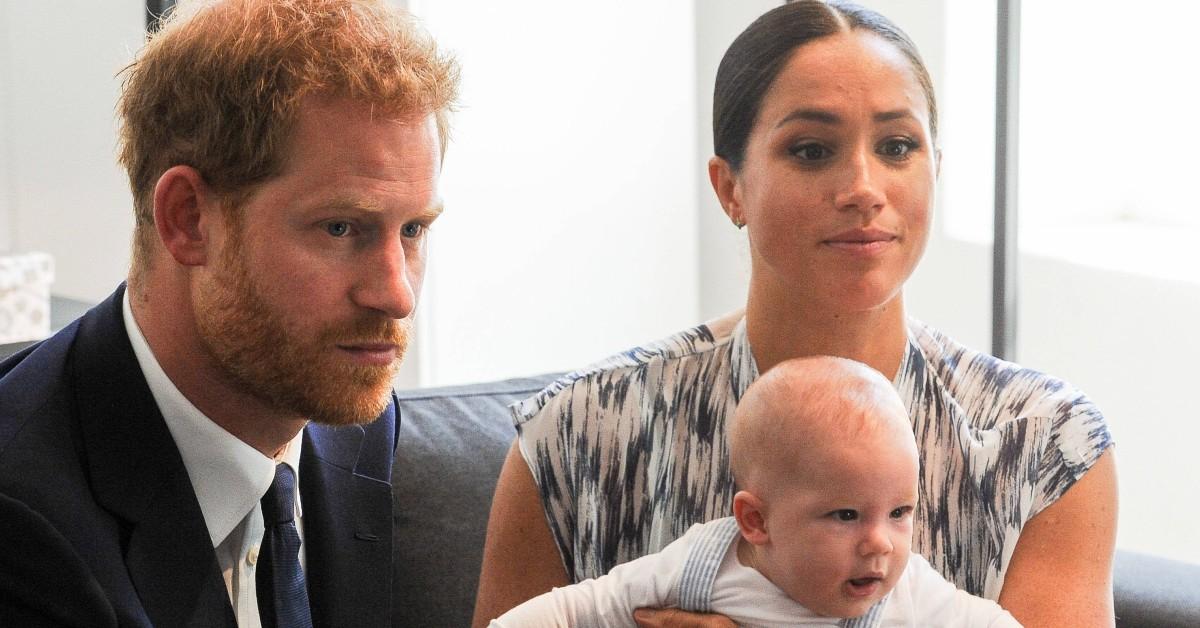 The Meghan Markle and Prince Harry interview with Oprah Winfrey is over, but the drama is only beginning! RadarOnline takes you through the five most shocking claims from the CBS Primetime special that aired Sunday, March 7.
Even just the first clips from the bombshell special stirred up a hornets nest at Buckingham Palace, with insiders firing back claims that Meghan had bullied palace staff. That didn't stop the special, though, and the royals formerly known as the Sussexes took their critique of "The Firm" to a whole new level on Sunday night. Here's what went down.
Article continues below advertisement
Bombshell Claim #1: Kate Middleton Made Meghan Markle Cry
Meghan and Harry are known for blazing their own path, but this allegation was maybe their boldest move yet. Early on in the interview, Meghan took aim at the one and only Kate Middleton. Firmly ensconced as the world's favorite Princess for nearly ten years, Middleton seemingly can do no wrong - but not in Meghan's eyes.
Responding to reports that she'd made Middleton cry, Meghan flipped the script, telling Winfrey that the reverse occurred. Supposedly, she said, Middleton got angry at her about flower girl dresses in the days before her wedding. Insisting that she didn't mean to "disparage" Middleton by bringing it up, Meghan said that although Middleton had apologized to her, the incident left a mark.
Bombshell Claim #2: Meghan Was 'Silenced' By The Royal Family
Meghan said she'd kept all of her claims secret until now because of the implicit promise that she'd be protected by the royals in the press if she kept her mouth shut. Quickly, she claimed, she found out she was mistaken.
"They were willing to lie to protect other members of the family," Meghan said, "but they weren't willing to tell the truth to protect my husband and my family." She told Winfrey she'd been "silenced," despite her years of standing up for women's rights and women's voices.
Article continues below advertisement
Bombshell Claim #3: Princess Diana Would Have Wanted This
Nearly twenty-five years after Princess Diana's tragic death, she's achieved almost saintly status around the world. According to her son, if she'd lived, she'd be firmly in his camp.
"I think she would feel very angry with how this has panned out and very sad, but ultimately, all she'd ever want is for us to be happy," he told Winfrey. "...I think she saw it coming. I certainly felt her presence throughout this whole process."
Bombshell Claim #4: Prince Charles Sent Harry Direct To Voicemail!
Maybe nothing speaks so much to the couple's separation from the royals as this allegation: Harry told Winfrey that his dad, Prince Charles, has been sending him to voicemail since his move to the U.S.
"There's a lot to work through there. I feel really let down because he's been through something similar, he knows what pain feels like, and Archie is his grandson, but at the same time, I of course, will always love him, but there's a lot of hurt that happened and I will continue to make it one of my priorities to try and heal that relationship," the 36-year-old told Winfrey. "But they only know what they know. I have tried to educate them from the process I have been educated."
Article continues below advertisement
Bombshell Claim #5: Prince Harry & William Are In A Cold War
It's not only Prince Charles who seems to be taking the Sussexes second act personally, if Harry is to be believed. "I love William to bits. He's my brother. We've been through hell together," she told Winfrey. "But we are on different paths."
As for where the two stand today, Harry said: "The relationship is space. Time heals all things, hopefully."
What's Next? Prince Harry & Meghan Markle Interview Fall-Out To Come