Megan Thee Stallion Denies Sexual Relationship With Tory Lanez, Claims There Was No Love Triangle With Kelsey Harris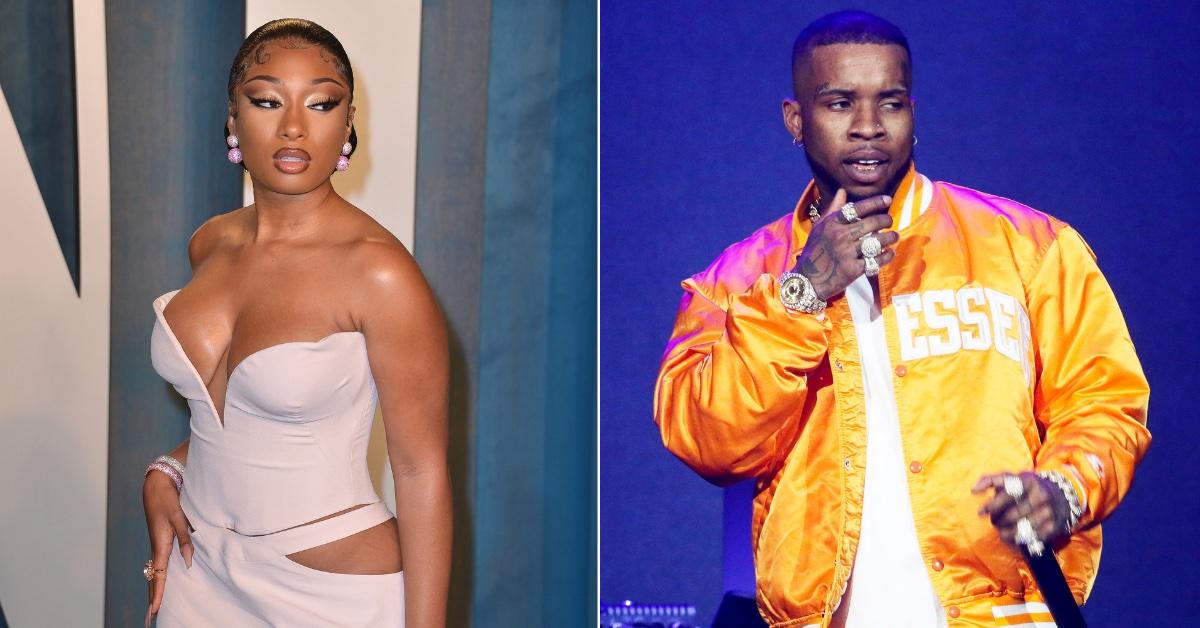 Megan Thee Stallion (real name: Megan Pete) shed new light on the shooting allegedly involving rapper Tory Lanez in her first television interview addressing the July 2020 incident.
A new teaser clip showed the Body hitmaker denying she had a sexual relationship with Lanez — Daystar Peterson — while sitting down with CBS Mornings co-host Gayle King to discuss the case going to trial in September.
At first, Pete paused when questioned, then nodded her head no. "Um ... I didn't have a sexual relationship with Tory," she said.
Article continues below advertisement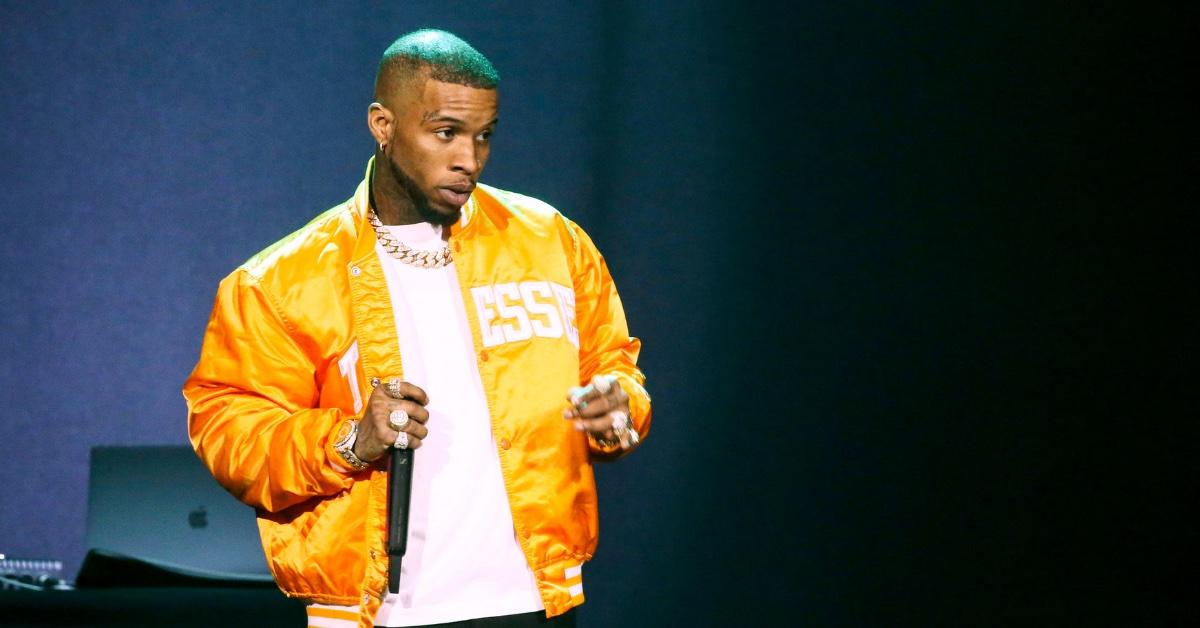 King then asked, "So, why do you think he's putting out the story that the two of you had a relationship and that you're making the whole thing up?"
"I think that he is trying to deflect from the fact that he committed a crime," Megan replied.
Her response seems to indicate there was no love triangle involving her friend and former assistant, Kelsey Harris. "It was an argument because I was ready to go and everybody else wasn't ready to go. But that's, like, normal friend stuff," the rapper said. "It shouldn't have got this crazy."
Article continues below advertisement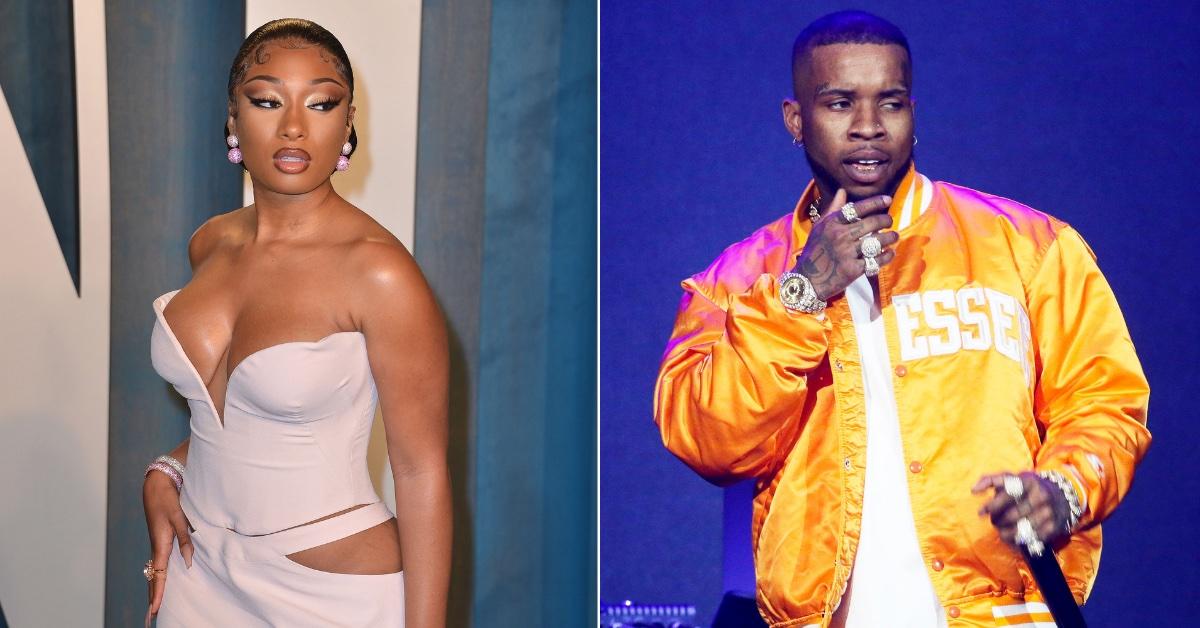 In January, Lanez's lawyer entered a not guilty plea on behalf of his client at the Say It rapper's second arraignment in his felony case.
He has been charged with one count of assault with a semiautomatic firearm and one count of carrying a loaded, unregistered firearm in a vehicle following the dispute after the two attended a pool party back in July 2020.
As for what happened, Lanez allegedly shouted "dance b----!" when he shot at the Savage rapper's feet as she exited the vehicle, Detective Ryan Stogner said during a preliminary hearing in Los Angeles County Superior Court. Stogner also reaffirmed claims that Lanez tried to bribe Megan to keep the incident under wraps.
Article continues below advertisement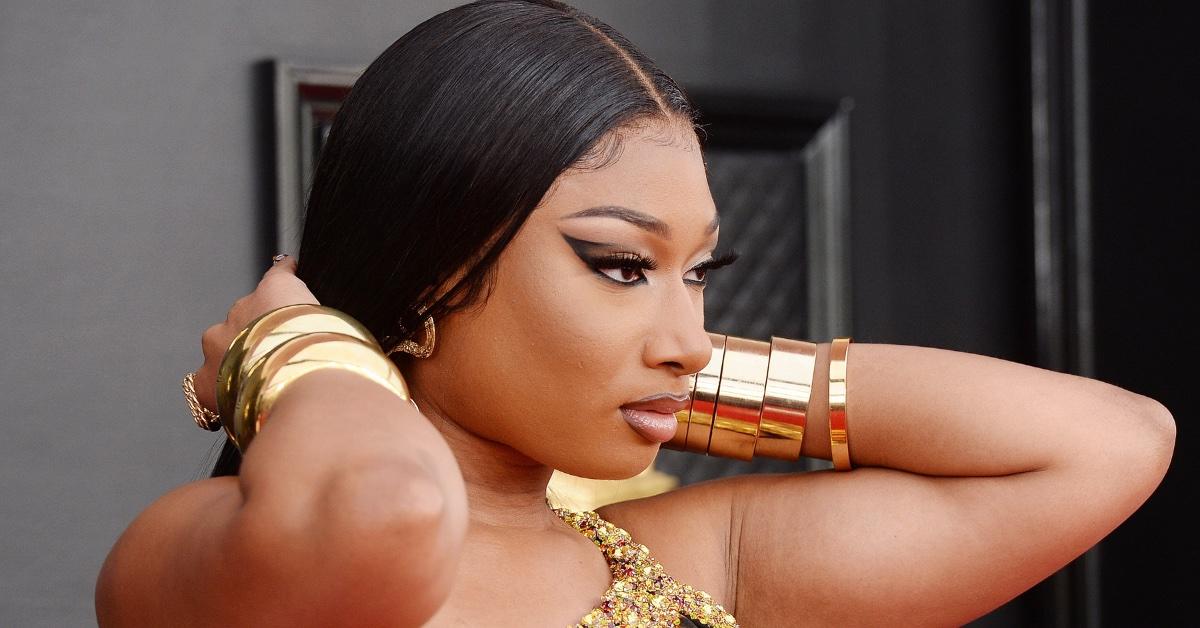 Lanez's attorney, Shawn Holley, argued that tension escalated in the car when Megan found out that Harris had also allegedly been in an intimate relationship with the rapper.
In text messages obtained by CBS News, Harris, who was also in the car that night, texted Lanez's security guard. "Help," the thread read. "Tory shot Meg."
King also addressed a medical report in the interview, citing that Megan was indeed shot and still has bullet fragments in her feet to "this day." King also pointed out how many people don't "believe" that she was shot due to Lanez's unwavering denial.
Megan questioned those who don't believe her claims, concluding, "There [was] a hot gun in the car ... What else? What happened?"