Maxine Waters Fires Back At 'Angry' Derek Chauvin Judge Who Condemned Her For Speaking Out During Protests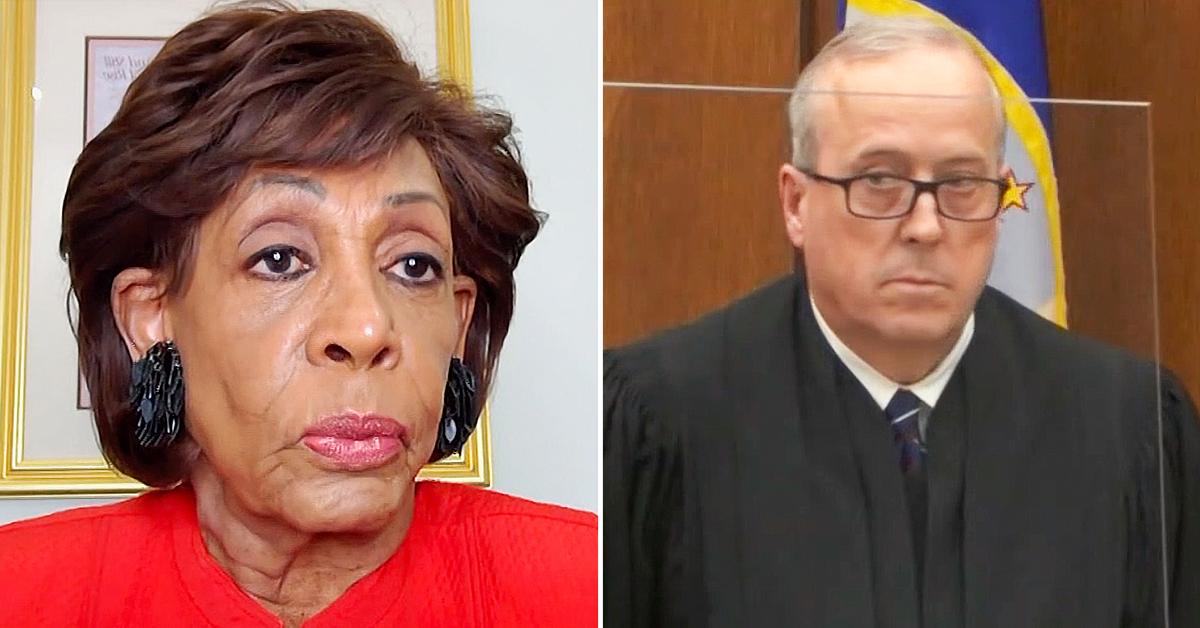 Maxine Waters is firing back at the judge who presided over the Derek Chauvin trial and publicly condemned the California congresswoman for urging protesters to "get more confrontational."
Article continues below advertisement
Following her impassioned plea – which she made the weekend before Chauvin was convicted of murdering George Floyd – Judge Peter Cahill criticized Waters for meddling, arguing that her comments could be grounds for appealing a verdict. To add insult to injury, Cahill tacked on that "a congresswoman's opinion really doesn't matter a whole lot anyway."
Regarding the matter, a revved-up Waters told CNN over the weekend, "Well, he did walk it back. And as you said, he closed with 'a congresswoman's opinion doesn't matter.' And I think he was angry. I think he may be frustrated with this case and how much world publicity is on it and all of that."
Article continues below advertisement
In addition to believing the response was overly emotional, Waters also felt it had no merit.
"I've talked with a lot of legal scholars and lawyers, and of course, [Cahill] was way off track," she explained. "He knows that, in fact, the jurors were not in the room. The jurors had an oath of not to look at television, not to read the newspapers, not to engage with people on this. And so he knows that there was no interference with the jurors."
Article continues below advertisement
"But he was basically frustrated and angry, I believe," she went on, later adding, "Most of the time, when you have a case like his, they're gonna appeal it anyway. But to say that I'm gonna cause an appeal really is not credible. And whether or not they have an appeal, and even if they mention my name, like the judge says, my comments don't matter anyway."
It was during a visit to the Minneapolis suburb of Brooklyn Center – where another unarmed Black man, Daunte Wright, was fatally shot by a white police officer – that Waters told the angry, grieving crowd, "We've got to get justice in this country, and we cannot allow these killings to continue. We've got to stay on the street, and we've got to get more active. We've got to get more confrontational. We've got to make sure that they know that we mean business."
Article continues below advertisement
Following the remarks, Chauvin's legal team said Waters' remarks made it impossible for jurors to try the case fairly and asked Cahill to declare a mistrial. The judge ultimately rejected their plea, but not without slamming Waters.
"I wish elected officials would stop talking about this case, especially in a manner that is disrespectful to the rule of law and to the judicial branch in our function," he told Chauvin and his attorneys. "A congresswoman's opinion really doesn't matter a whole lot anyway, so motion for mistrial is denied."