LA Rams Quarterback Matthew Stafford Under Fire For Failing To Help NFL Photographer After She Fell Off Stage & Fractured Her Spine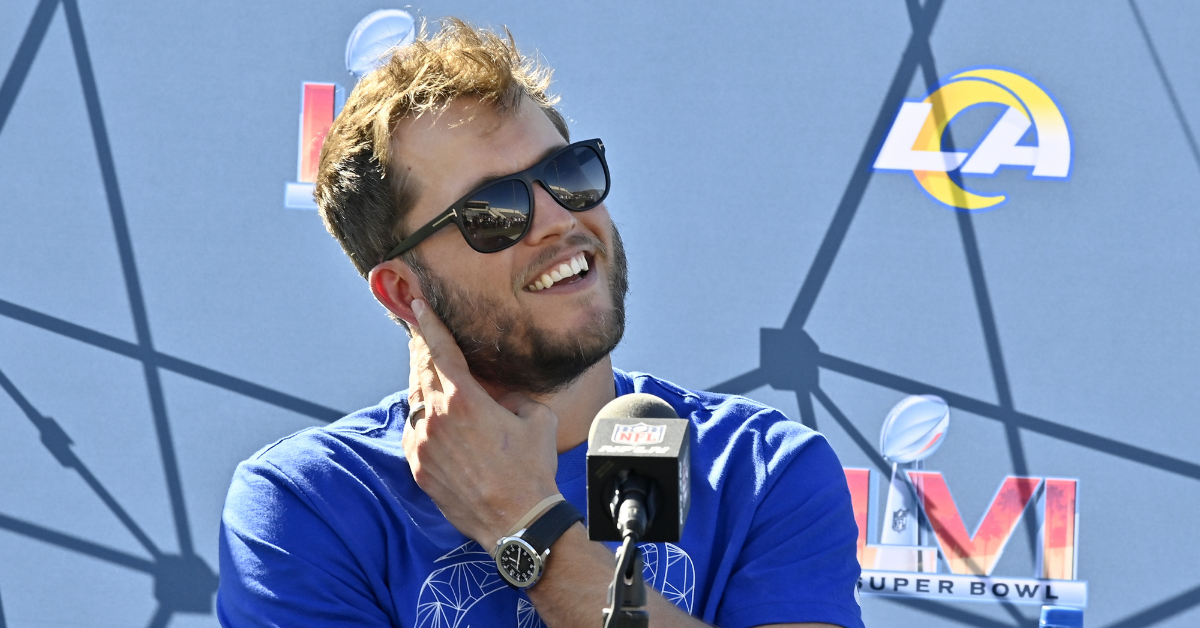 Matthew Stafford, the quarterback for the Los Angeles Rams, was caught on video turning away and refusing to help a photographer who had just fallen off a stage and cracked her spine. Now, the NFL quarterback is under fire from critics for failing to assist the injured camerawoman.
Article continues below advertisement
In a video clip that's going viral, the photographer – who has been identified as Kelly Smiley – is seen preparing to take a photo of Stafford and his wife, also coincidentally named Kelly, on Wednesday during the team's Super Bowl 2022 parade celebrating Sunday's win against the Cincinnati Bengals.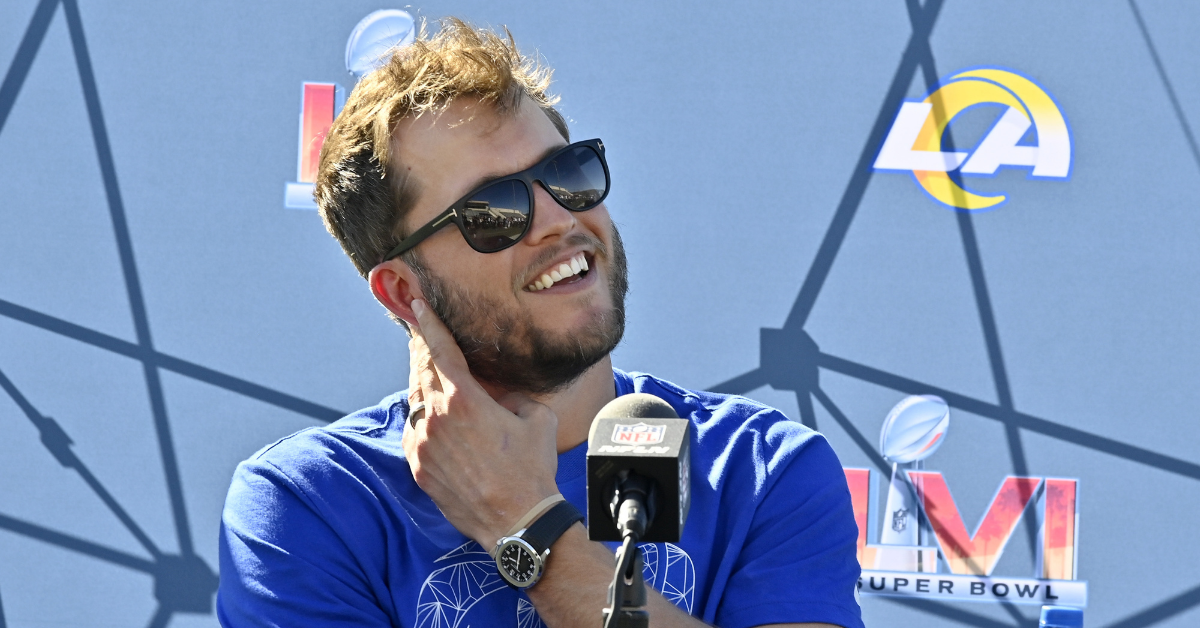 Article continues below advertisement
When Smiley takes a step backward to get a better angle, she subsequently falls off the football team's "Rams House" stage and tumbles down to the ground below.
Rather than help the now injured photographer, Stafford is seen turning around and mouthing what appears to be an "oh my god" before taking a swig of his water bottle and walking out of view. His wife, on the other hand, is clearly startled by what just took place and promptly rushes to Smiley's aid.
Article continues below advertisement
Following Smiley's fall, she took to Instagram to reveal that she ultimately suffered a cracked spine from the terrifying drop.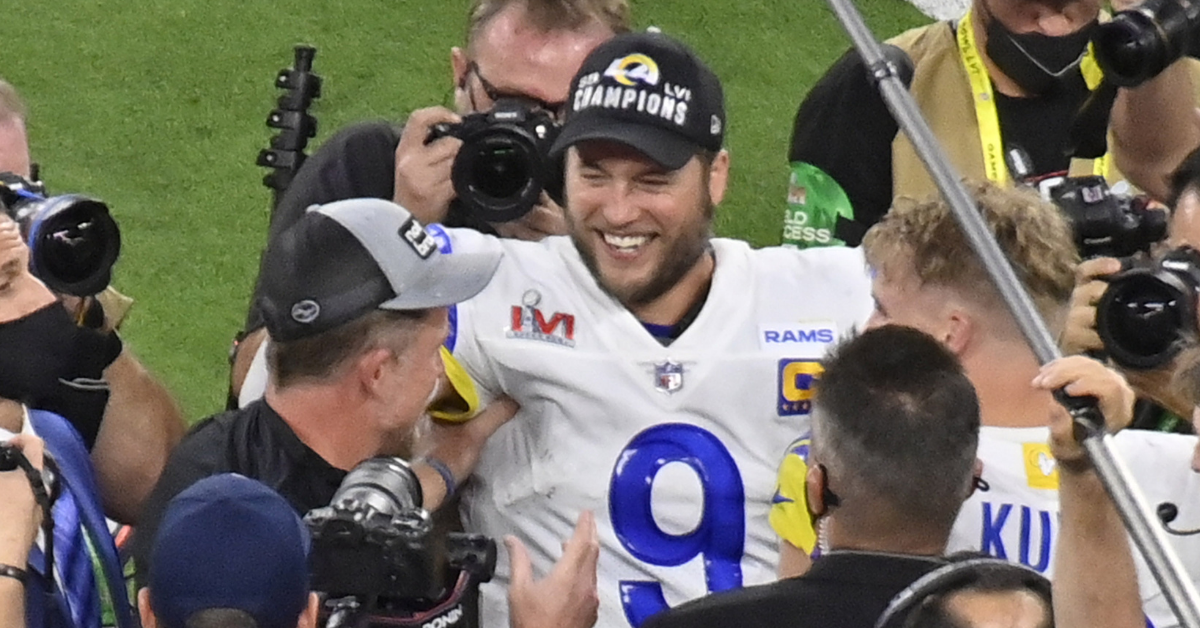 Article continues below advertisement
"Unfortunately, I fractured my spine," the photographer, who also has a job with other California sports teams such as the Los Angeles Kings and the Anaheim Ducks, wrote on her social media page hours after the incident.
"Feeling ok. Staying the night in the trauma center," she added, along with posting a picture to her Instagram Story showing her in a back brace. "Thank you everyone for reaching out."
A GoFundMe page was also created by one of Smiley's friends to help her with both her medical bills and a new camera.
Article continues below advertisement
"The funds raised by this gofundme will help cover Kelly's growing medical expenses as well as replace the camera gear that was severely damaged due to her fall," her friend Tim wrote, revealing the $30,000 goal. "Since Kelly is a working photographer, she needs this gear to help keep her working after fully recovering."
Although the photographer is expected to make a recovery, Stafford is still catching heat for his decision to walk away from the situation, rather than help.
Article continues below advertisement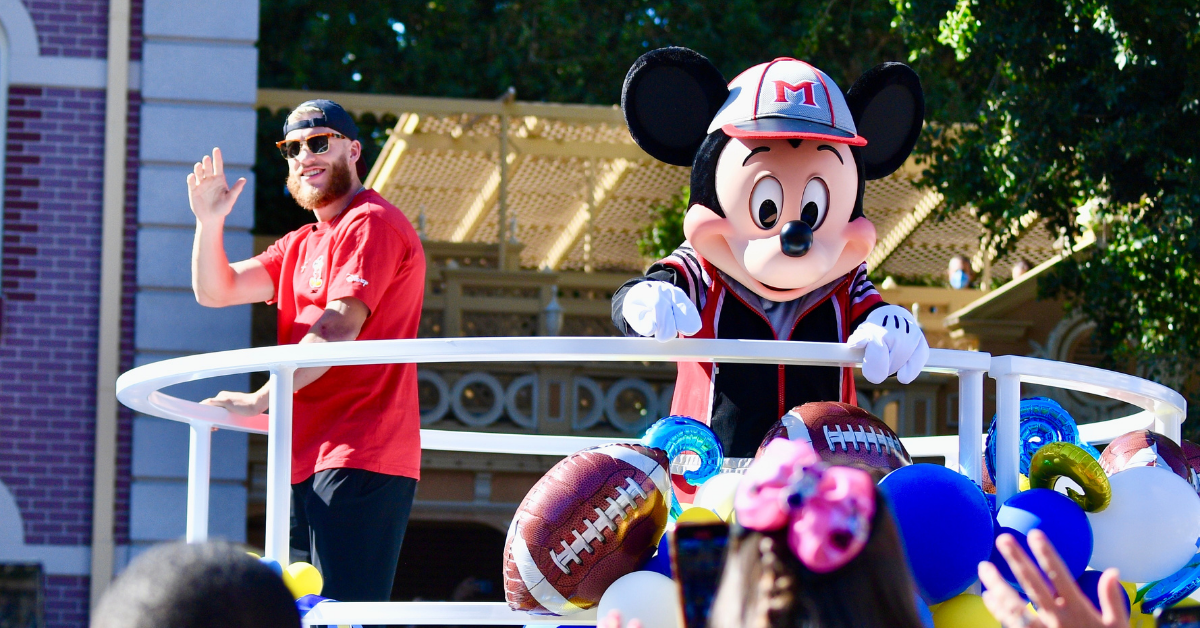 "He knows he wrong for that, he could've at least checked to see if she was okay," one person commented on an Instagram video of the incident.
"He's not 'wrong' per se, but it shows his character," another person wrote. "Wow! This will forever change how I see Matthew Stafford," an angry fan expressed. "F--k that guy!"
Following the extreme backlash against Stafford for not immediately doing anything to help Smiley after her fall, both the NFL quarterback and his team released a joint statement Thursday revealing they have been in regular contact with the photographer and will be paying for her medical expenses and for her new camera equipment.
"As we told Kelly, we will be covering all her hospital bills and replacing her cameras. We wish her a speedy recovery," they said.