Matt Gaetz Invited To Speak At Women's Event Amid DOJ's Probe Into Allegations He Hired Prostitutes, Slept With Minor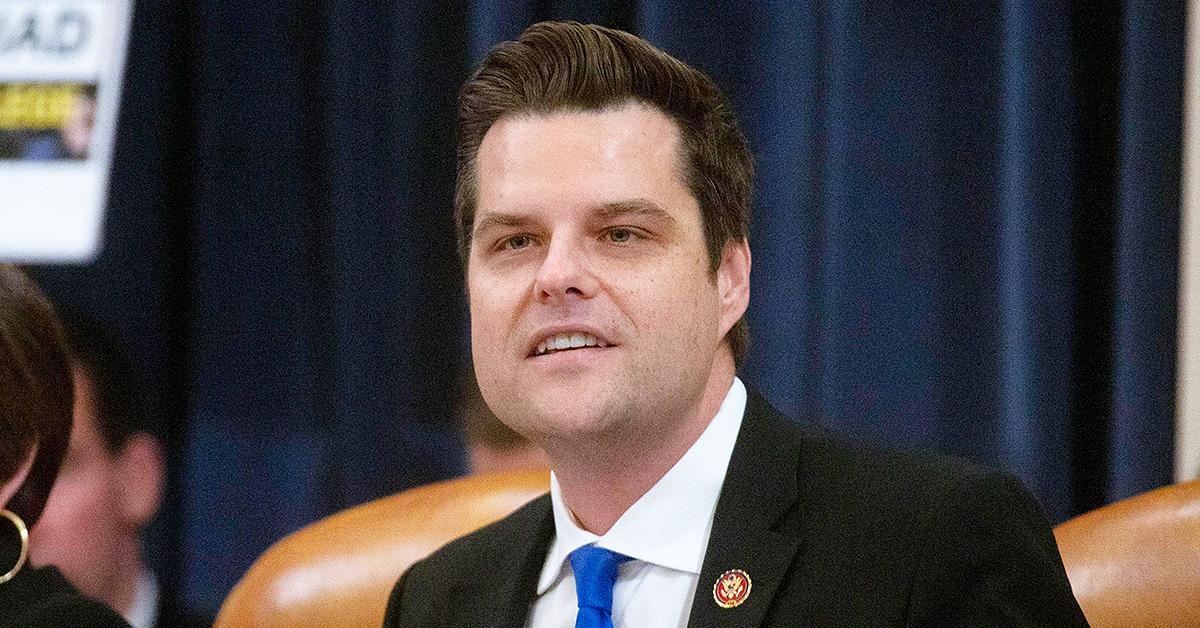 Rep. Matt Gaetz is under federal investigation for alleged sex trafficking and prostitution, yet his invitation to speak at an upcoming women's event has not been rescinded.
Article continues below advertisement
"Congressman Matt Gaetz has been a fearless leader in Washington," the pro-Trump women's group posted on social media Tuesday. "Few members of Congress have been more willing than Matt to stand up and fight on behalf of President Trump and his America First Agenda. We are honored to have @RepMattGaetz speak at the #SaveAmericaSummit!"
According to the group, the four-day event is "about stopping the radical agenda being pushed, not only from the White House but in Congress."
Article continues below advertisement
Gaetz —a die-hard supporter of former President Donald Trump — is reportedly set to give a speech Friday during the summit, which will likely be the first time the embattled congressman will speak publicly since news broke that he and other Florida politicians are under federal investigation for various sex crimes, including sex trafficking and prostitution.
Article continues below advertisement
As RadarOnline.com previously reported, the Department of Justice has "reviewed receipts from Cash App, a mobile payments app, and Apple Pay that show payments from Mr. Gaetz and Mr. Greenberg to one of the women, and a payment from Mr. Greenberg to a second woman."
Article continues below advertisement
The women reportedly told their friends the money Gaetz paid them was for sex, while another source added, "Some of the men and women took ecstasy, an illegal mood-altering drug, before having sex, including Mr. Gaetz." He is also accused of sleeping with a 17-year-old girl.
Gaetz staunchly denies the allegations, claiming he is the victim of a massive extortion plot.
Article continues below advertisement
As far as the Women for America First organizers are concerned, they "believe that you are innocent until proven guilty."
"We are aware of the controversy surrounding Congressman Gaetz," the group's chairwoman Amy Kremer told Fox News in a statement. "We know firsthand what it is like to be treated unfairly by the mainstream media. We know that partisan political witch hunts are standard operating procedure for many in the media."