'Go Back To Your Country': Marjorie Taylor Greene Tells Off British Journalist After Debate Over Gun Laws Gets Heated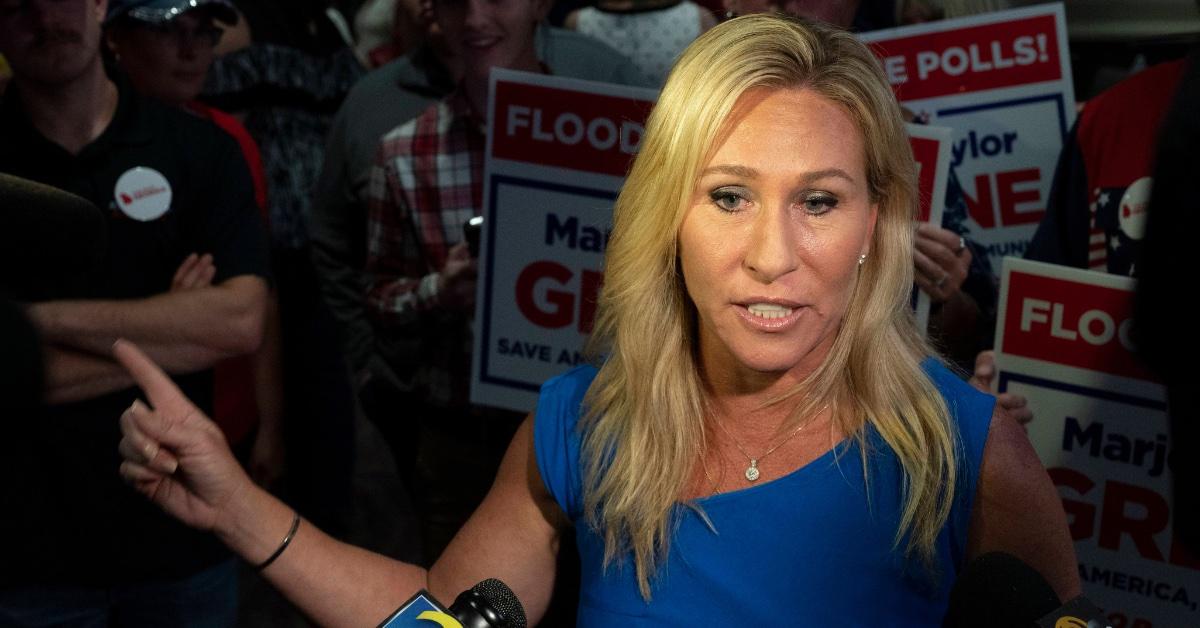 Georgia Representative Marjorie Taylor Green got into a tense debate with British journalist Siobhan Kennedy over gun laws in the wake of the Uvalde tragedy.
The stern exchange between them took over a press conference on Wednesday, shortly after Green declared it is "our job to defend the Second Amendment."
Article continues below advertisement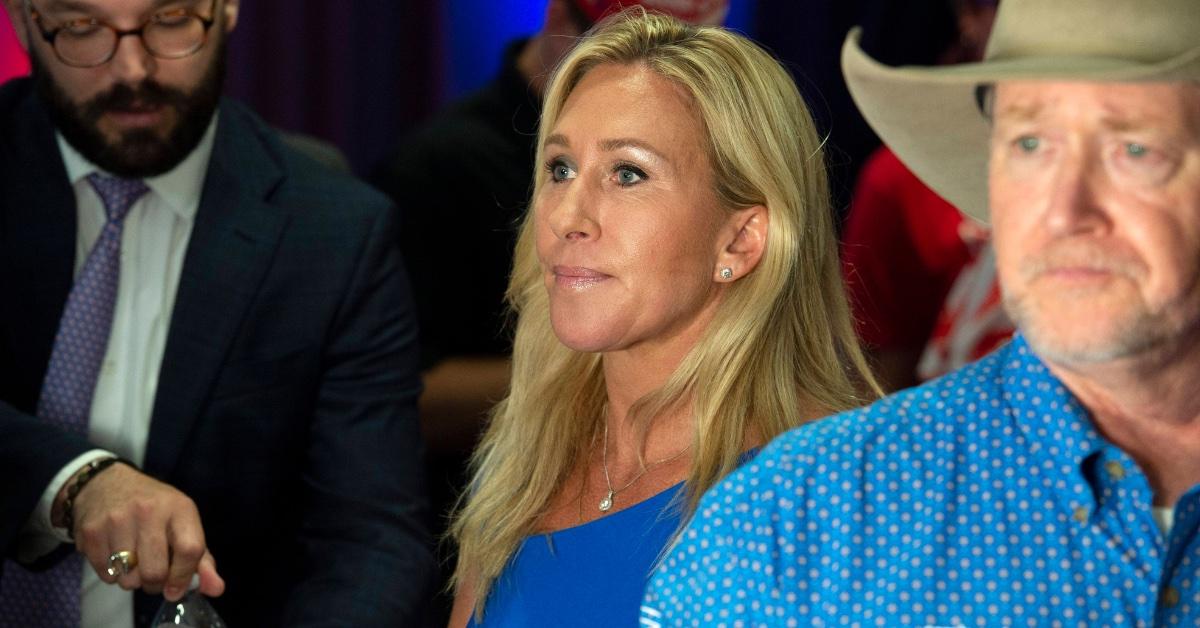 "We don't have guns in the U.K., that is true, but we don't have mass shootings either," the journalist said to Greene. "And our children aren't scared to go to school."
Emotions were running high after the deadly mass shooting at Robb Elementary School in Texas last month led to an increase in support for stricter gun control measures, according to a new Morning Consult/Politico survey.
A deranged gunman opened fire in two connected classrooms on May 24, killing 21 in total: two heroic teachers and the 19 innocent children they were trying to protect.
Article continues below advertisement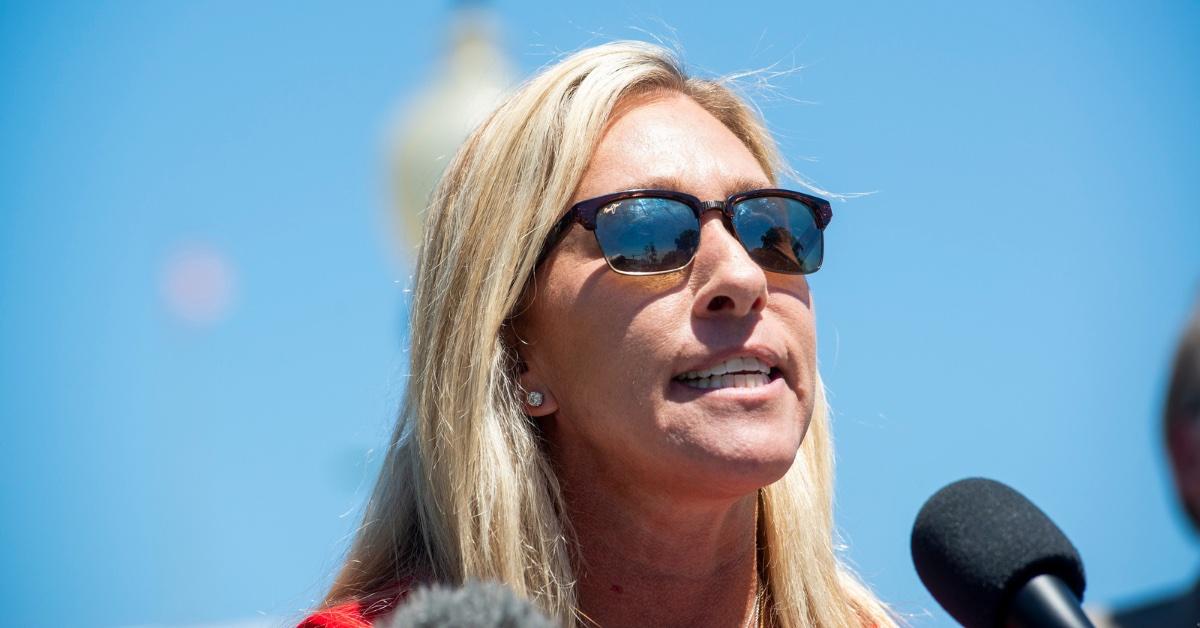 "You have mass stabbings, lady. You have all kinds of murder and you've got laws against that," Greene told Kennedy during their heated debate, to which Channel 4's Washington Correspondent responded, "Not like the rates here."
Greene refused to back down and replied, "You can go back to your country and worry about your no guns."
After the riled up back-and-forth exchange, Greene reposted the video and stood by her remarks. "When British press wants to argue about our God-given American gun rights, my answer is: 'go back to your own country,'" she tweeted.
Article continues below advertisement
The conference showdown came after a bipartisan gun control bill was agreed upon in the Senate on Tuesday, with plans for stricter background checks, providing funding for a variety of health as well as mental health-related programs and more.
A final vote is expected before this week ends.
Kennedy also stood by her comments during the press conference and tweeted that "Marjorie Taylor Greene isn't happy with me for pointing out that the proposed gun legislation is not about taking her guns away!"
Article continues below advertisement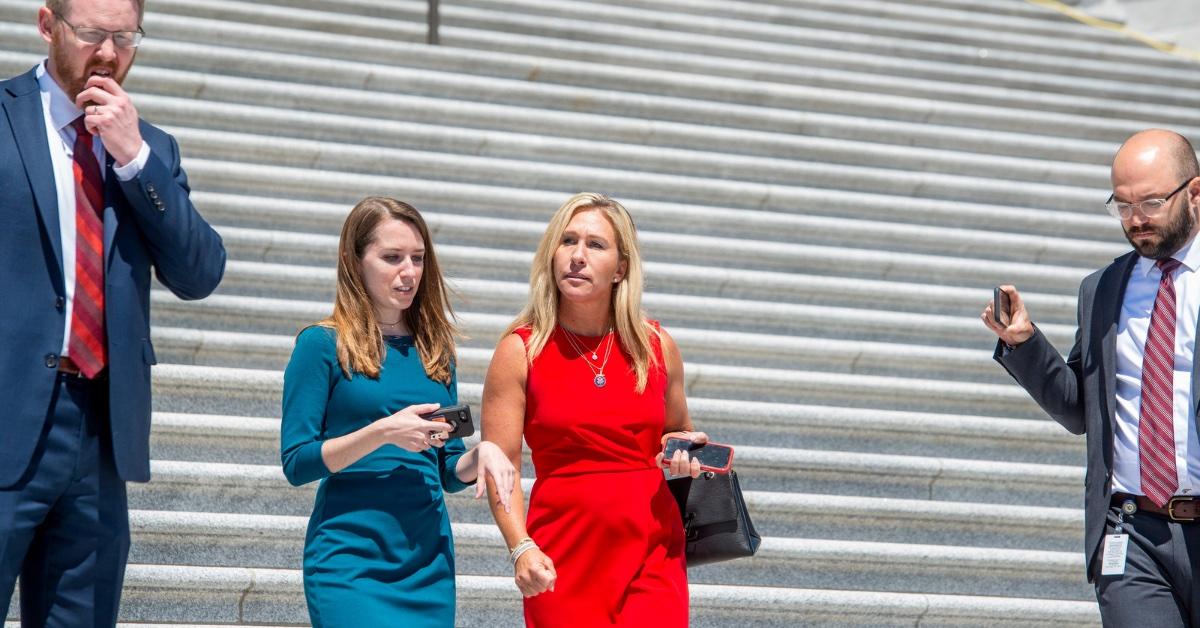 "It was a press conference of the 2nd Amendment caucus — in other words a group of very conservative Republicans who reject any type of gun control, like the legislation going through Congress right now which looks very likely to pass," she doubled down to Daily Mail.
"It's important to call these politicians out and hold them to account."