Accused Abuser Marilyn Manson & Wife Lindsay Usich Seen Together For The First Time Since Rape Allegations, Attend Kanye West's Sunday Service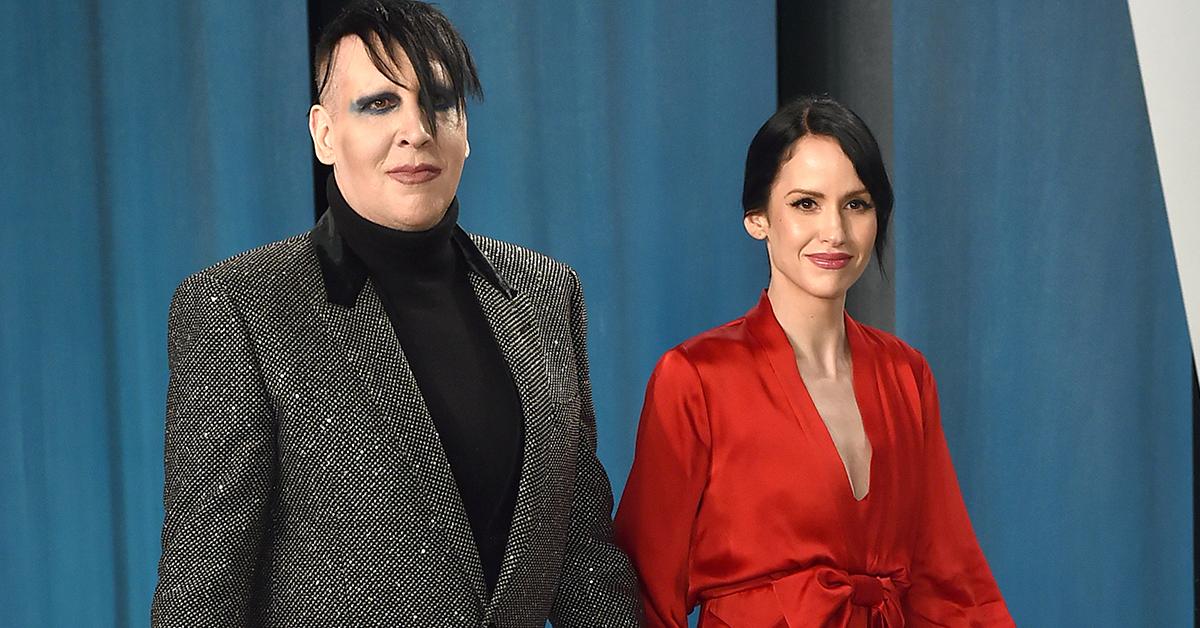 Marilyn Manson must have the most supportive wife of all time.
Up against a slew of heinous allegations from numerous ex-girlfriends – including rape – the shock rocker's spouse is still standing by his side.
Article continues below advertisement
Over the weekend, the 53-year-old singer and Lindsay Usich, 37, were seen for the first time together since the former was accused of sexual abuse and domestic violence by more than 15 women.
In the wake of the disturbing allegations, Manson was dropped by his record label, but he has at least one fellow musician in his corner: Kanye West.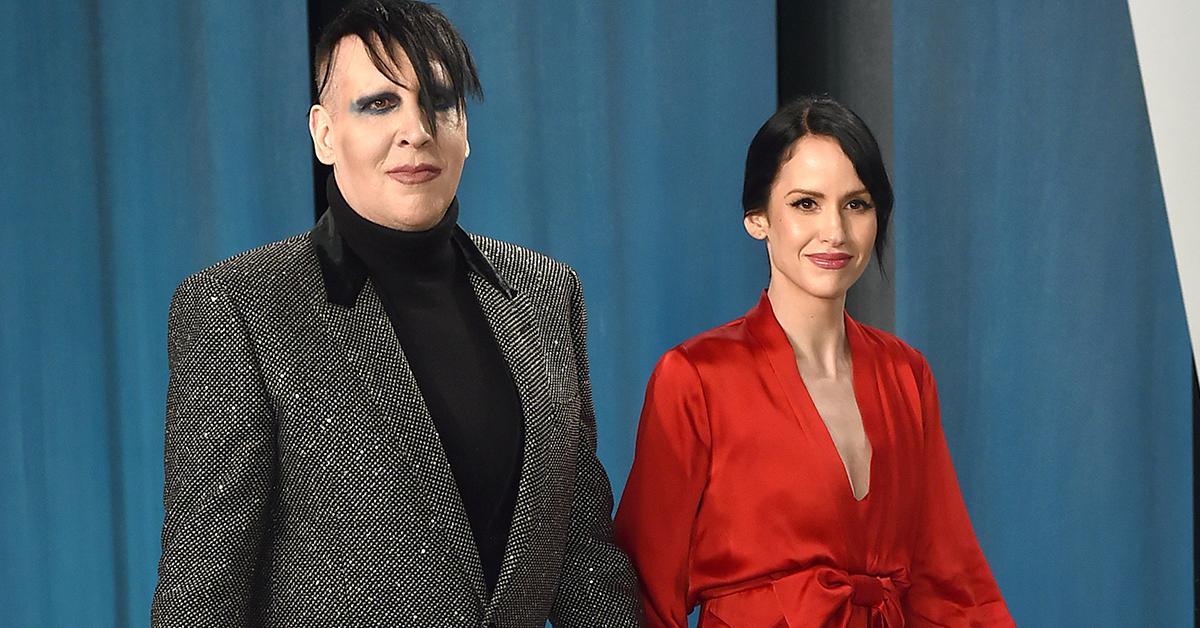 Article continues below advertisement
The rapper famously brought Marilyn out on stage at his third and final DONDA listening party in August. The two have been seen together several times since.
Manson and Usich were photographed at West's Sunday Service in Los Angeles ahead of the Super Bowl, dressed in black from head to toe. Marilyn sported a leather jacket, baseball cap, combat boots and sunglasses, while Lindsay opted for a similar ensemble, keeping her dark locks back and away from her face.
A seemingly makeup-free Manson looked deep in thought as he was seen kneeling on the floor, seemingly to pray, while Usich leaned in close and placed a supportive hand on her husband's shoulder.
The two wed in 2020 during the COVID-19 lockdown.
Article continues below advertisement
Shortly after, more than a dozen accusers – including actresses Evan Rachel Wood and Esmé Bianco – came forward with tales of unthinkable acts.
Bianco is also one of four women who filed a lawsuit against Manson for sexual abuse, claiming that he drugged, raped and tortured her during their three-year relationship. She alleged that he coerced her into involuntary servitude.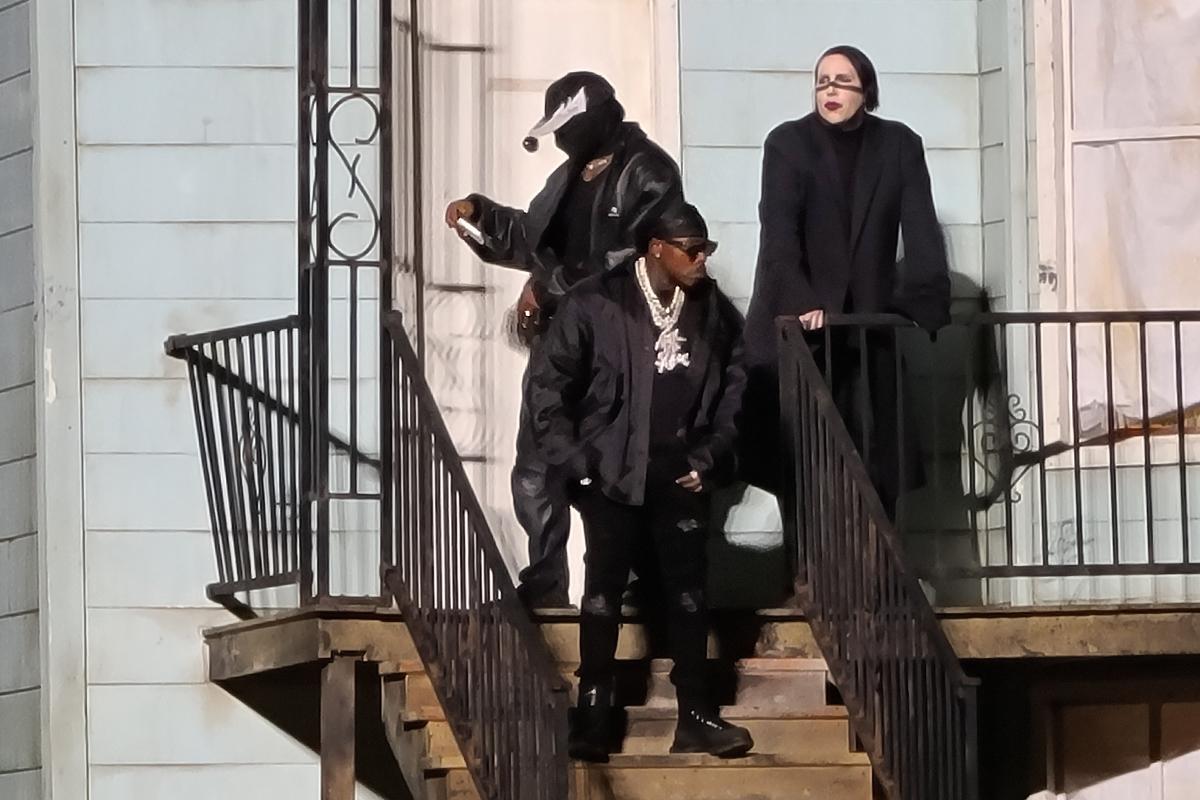 Article continues below advertisement
In addition to accusing him of sexual and physical violence, Bianco and one of Manson's other ex-girlfriends – Ashley Morgan Smithline – also believe that he is guilty of sex trafficking.
"I live in constant fear even to this day," Smithline said after filing her claim. "I am seeking justice because I want to move forward and heal from the terrible abuse I faced. I want Brian Warner to be held accountable once and for all."
Of the M.M. initial she has carved into her leg, she said, "I was brainwashed, and it makes me feel disgusting."
She claims the rocker raped her countless times, broke her nose, used a knife to cut her ribs during sex and once locked her inside a soundproof glass case.
Ashley told Rolling Stone about this soundproof glass case, alleging that Marilyn converted a preexisting recording booth into a cell that he would often lock women inside of to psychologically torture and punish them.
Evan Rachel described similar behavior, claiming Marilyn "started grooming me when I was a teenager and horrifically abused me for years. I was brainwashed and manipulated into submission."
Smithline and several other women have also accused the rocker of using anti-Semitic language and having an obsession with Nazi memorabilia. Ashley said he even had a swastika-engraved knife that he kept near his bed.
Article continues below advertisement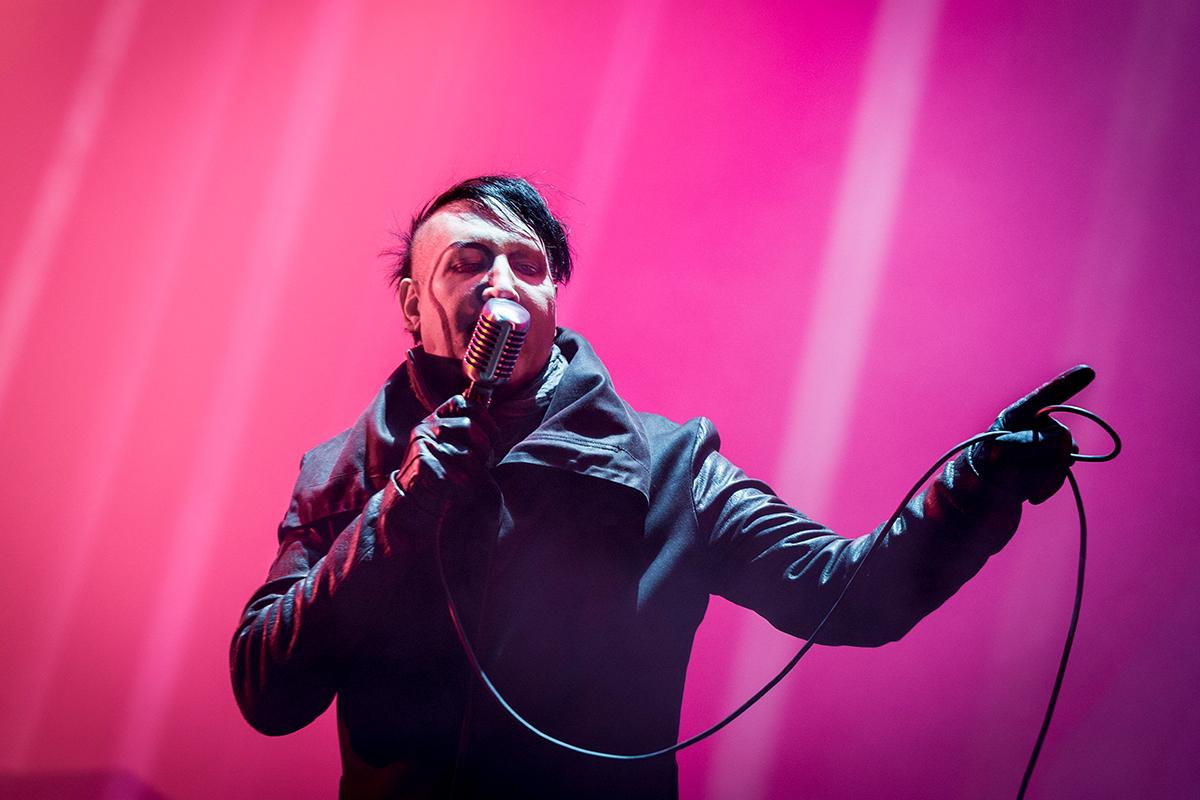 In November, the Los Angeles County Sheriff's Department obtained a search warrant and raided Manson's West Hollywood home as part of its ongoing investigation into the musician's alleged crimes.
Via his attorney, he's denied all allegations of assault, insisting his former partners are "cynically and dishonestly seeking to monetize and exploit the #MeToo movement."