Kanye West Goes To Dinner With Makeup-Free Marilyn Manson, Controversial Pair Discuss 'Hot Girls' Who Text Rapper
Article continues below advertisement
Two separate eyewitnesses saw the 44-year-old rapper and 52-year-old shock rocker at Bestia in Downtown Los Angeles Sunday night, eating and conversing.
One tipster told Deuxmoi that Manson attended the outing "sans makeup" and that "Ye had the ribeye." Another added that the Yeezy designer was overheard "talking about how all these hot girls still text him."
It's unclear what else the two may have discussed over the course of their meal, but West apparently made sure to "immediately put on headphones when he got up to leave."
This unlikely relationship began in August, when Kanye brought Marilyn out on stage at his third and final DONDA listening party.
Despite all the backlash West received over seeming to endorse an accused serial rapist and abuser, Manson's rep said he would "continue to conceptually collaborate with Ye" moving forward.
Looks like Kanye has followed through on that promise.
Article continues below advertisement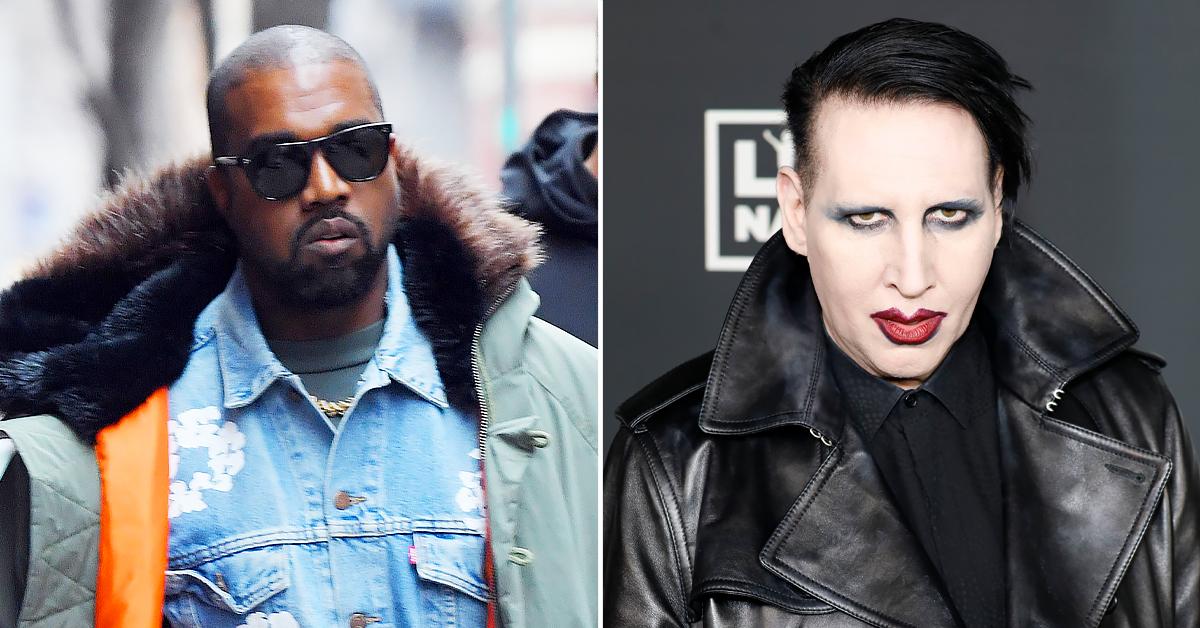 Meanwhile, his estranged wife and her much-younger Saturday Night Live comedian boo were seen at the Beverly Hills Hotel for breakfast on Saturday morning, where an excited fan asked for a few photos.
"It seemed like a true date," the eyewitness told Page Six, noting that the pair definitely appeared to be "more than" friends.
"No kissing, but they were very close with each other," added the insider.
Article continues below advertisement
Kardashian, 41, and Davidson, 28, started dating in October, shortly after the beauty mogul appeared on SNL as a guest host.
Since then, they have been seen holding hands in public, giggling in the car and even celebrating the funnyman's birthday together at Kris Jenner's Palm Springs home.
It was just days ago that Kanye was pining for Kim to take him back. She filed for divorce in February.
Sharing to his Instagram Story a throwback photo of him kissing his then-wife in the desert, West added a recent news headline that read: "Kanye West Says God Will Bring Kim and Him Back Together, Inspire Millions."
The social media shocker came shortly after Ye professed his love for Kim at a Thanksgiving charity mission to help feed the homeless, telling the crowd that it was the media and the studios who were picking who his estranged wife should date.
Article continues below advertisement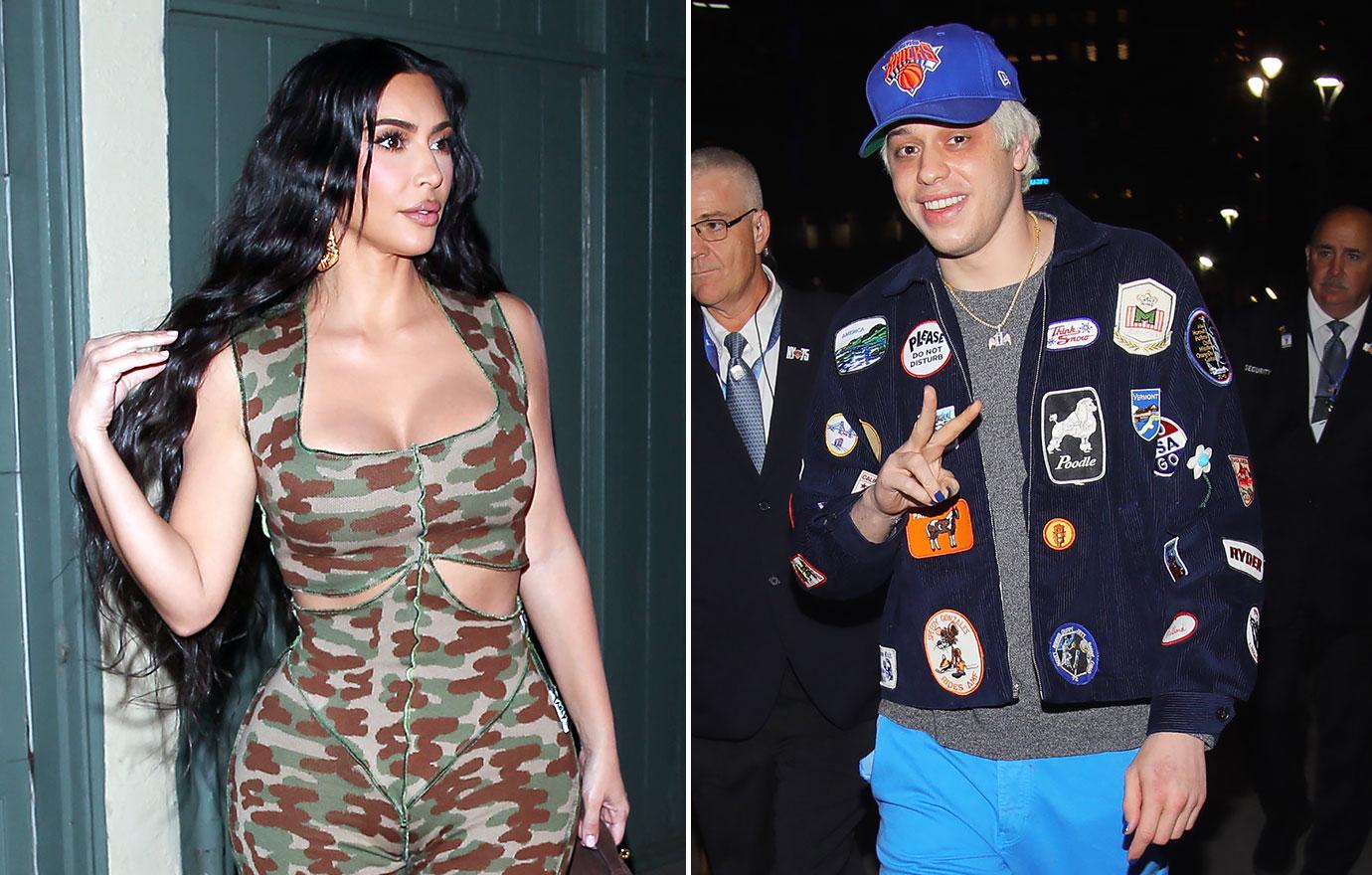 "That's not the narrative that God wants. The narrative that God wants is for you to see that everything can be redeemed. All these relationships, we've made mistakes. I've made mistakes," the rapper said. "I publicly done things that was not acceptable as a husband. I'm here to change that narrative."
Kanye went on to trash the network that produced Keeping Up with the Kardashians as well as the streaming service that is documenting the Kardashian-Jenner clan's new show, saying he's "not letting E! write the narrative of my family" and "not letting Hulu write the narrative for my family."
Article continues below advertisement
Meanwhile, his new BFF's "narrative" is that he's been accused of sexual abuse and domestic violence by more than 15 women, including actresses Evan Rachel Wood and Esmé Bianco.
Bianco is also one of four women who has filed a lawsuit against Manson for sexual abuse, claiming that he drugged, raped and tortured her during their three-year relationship. She alleged that the singer coerced her into involuntary servitude.
In addition to accusing him of horrific sexual and physical violence, Bianco and one of Manson's other ex-girlfriends – Ashley Morgan Smithline – also believe that he is guilty of sex trafficking.
"I live in constant fear even to this day," Smithline said after filing her claim. "I am seeking justice because I want to move forward and heal from the terrible abuse I faced. I want Brian Warner to be held accountable once and for all."
Of the M.M. initial she has carved into her leg, she said, "I was brainwashed, and it makes me feel disgusting."
She claims the rocker raped her countless times, broke her nose, used a knife to cut her ribs during sex and once locked her inside a soundproof glass case.
Smithline recently told the Rolling Stone about this soundproof glass case, alleging that Manson converted a preexisting recording booth into a cell that he would often lock women inside of to psychologically torture and punish them.
Wood described similar behavior, saying Manson "started grooming me when I was a teenager and horrifically abused me for years. I was brainwashed and manipulated into submission."
Smithline and several other women have also accused the singer of using anti-Semitic language and having an obsession with Nazi memorabilia. Smithline said he even had a swastika-engraved knife that he kept near his bed.