Malia Obama Spotted Cozying It Up To A Mystery Man After Leaving A Bar In LA With Sister Sasha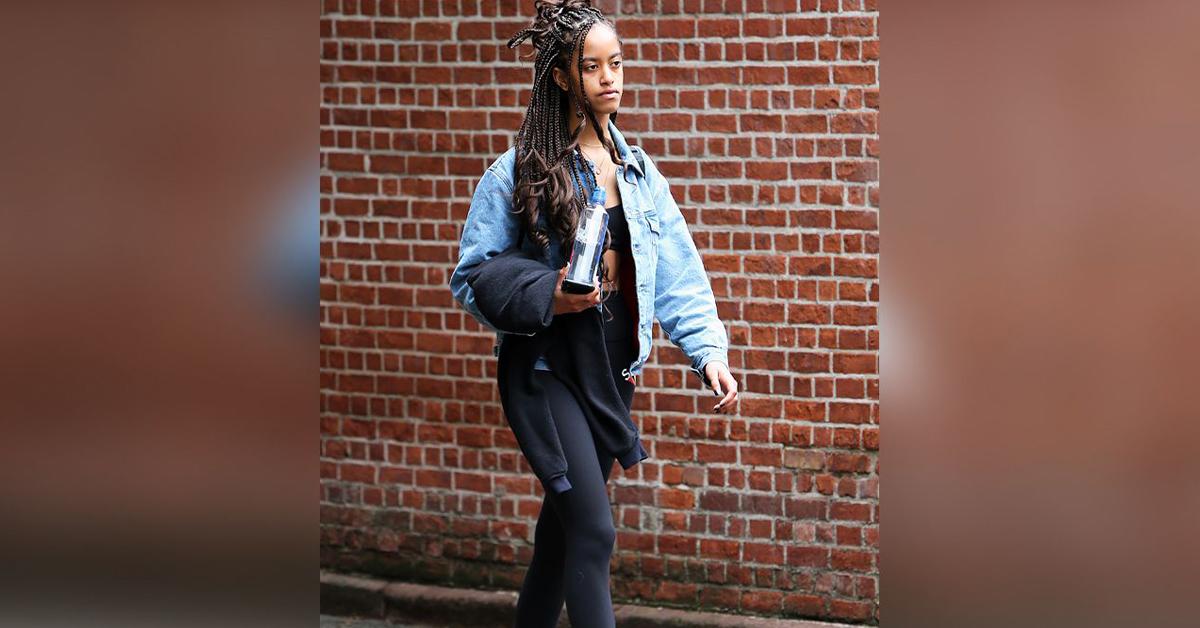 Malia Obama was caught enjoying the Hollywood nightlife with her sister Sasha and a bunch of their friends while she settles into her new life on the West Coast.
The 23-year-old was even spotted getting cozy with a mystery man after leaving a bar Friday night.
Article continues below advertisement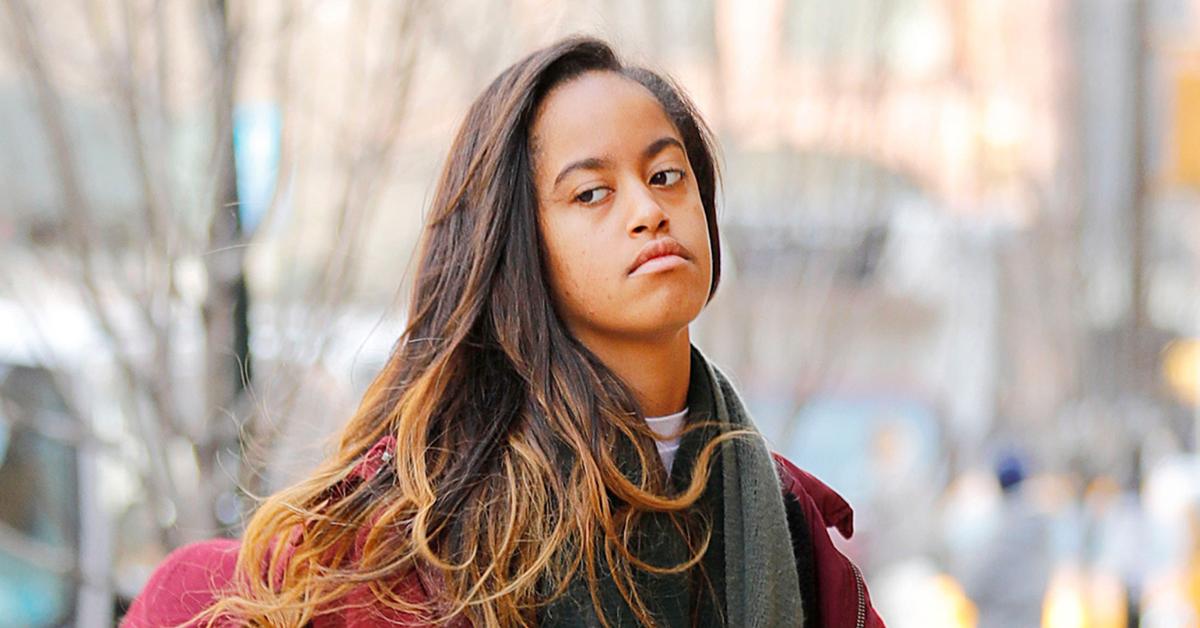 In the photos obtained by DailyMail, the siblings were seen having a wonderful time hanging out together as they appeared to joke and laugh with each other while strolling the streets of LA.
The sisters stuck together throughout the night as they partied until the early hours on Saturday.
Article continues below advertisement
Shortly after leaving the bar, Malia was photographed walking and chatting with a mystery man.
The two seemed comfortable and ease with each other as they loosely draped their arms around each other as they walked.
The shutterbugs also caught Sasha waiting outside the Thompson Hotel while waiting for her Uber ride. At one point, she was seen talking on her phone while accompanied by a couple of friends.
Malia was later spotted hugging her mystery man before telling him goodbye for the night while dressed in a navy blue hat and a black jacket.
Article continues below advertisement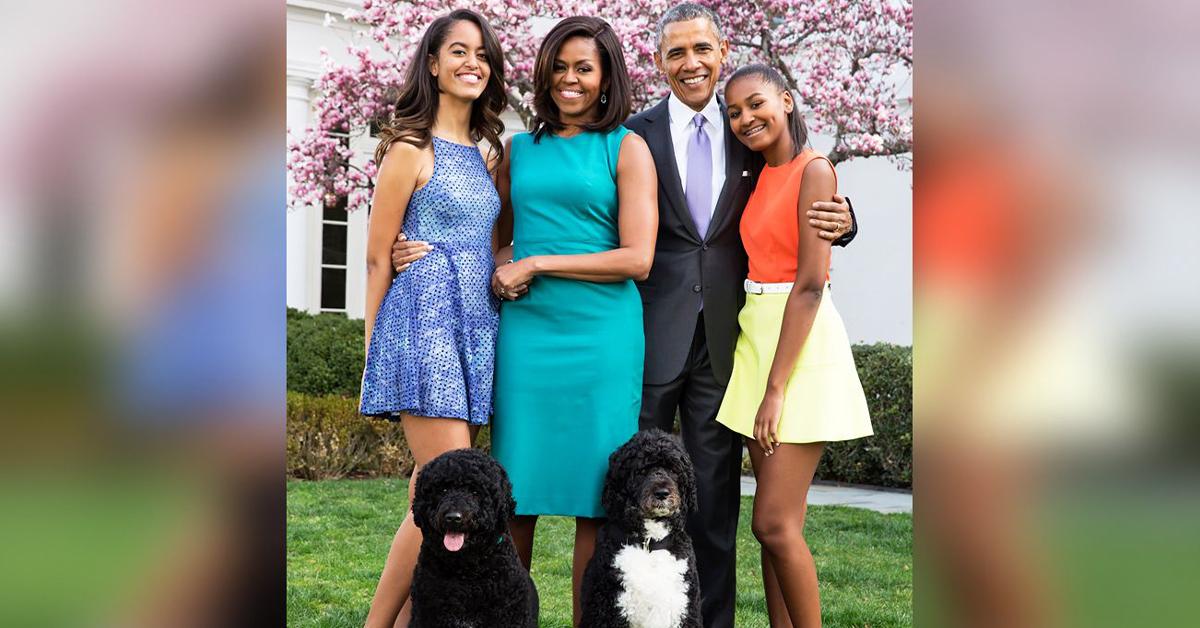 As RadarOnline.com previously reported, Barrack and Michele's daughters have been busy since uprooting their life and moving to sunny California.
Malia landed a job at Amazon, while Sasha was rumored to have transferred her studies from the University of Michigan to the University of Southern California.
Article continues below advertisement
Malia has also picked up the habit of smoking after landing herself the full-time gig. She was caught enjoying a cigarette while checking her phone during her break from the job.
In the sighting, she then met up with a friend who snapped photos of her smiling and sporting a bright-colored outfit, including a neon yellow sweater and green cargo pants.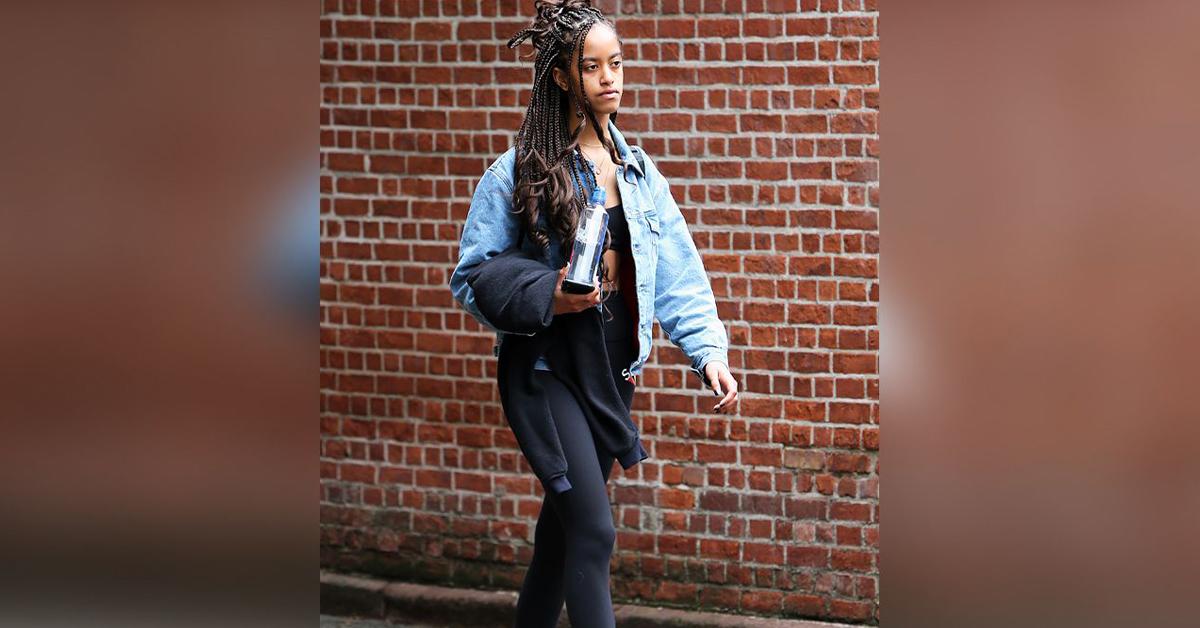 Reports indicated Malia has been working on Donald Glover's brand-new project, centered around a Beyonce-like singer named Hive with Amazon as a writing staff member.
Last spring, she graduated from Harvard University, and has been pursuing her passion for working in the entertainment industry ever since.