Madonna Unamused & Bored While On A Ride With Her Young Lover Ahlamalik Williams At London Winter Wonderland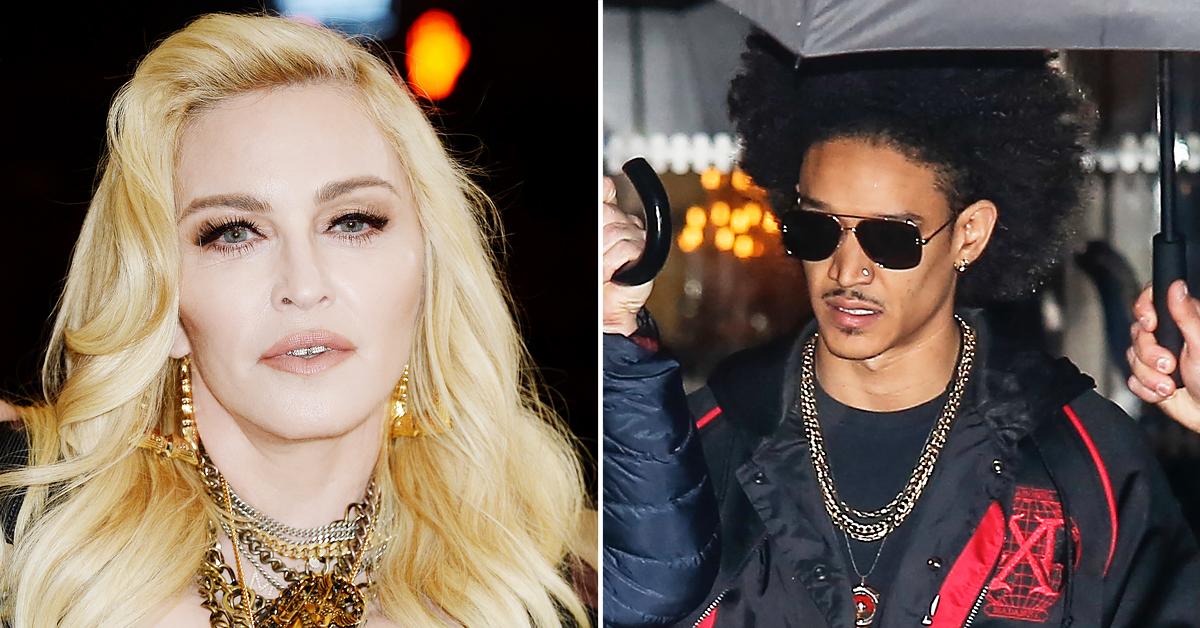 Madonna seemed unamused during her night out with her young lover Ahlamalik Williams this week at London's famous annual Christmas event, also known as Winter Wonderland.
The 63-year-old pop legend was spotted sitting on a ride at the amusement park, looking unimpressed with the entertainment offered at the fair.
Article continues below advertisement
While the songstress appeared glum while being strapped in for safety, her 27-year-old companion looked excited to embark on the fun ride.
The Like A Virgin singer came prepared for the freezing London weather in a black padded jacket with black and white stars, a wooly scarf, a pair of black gloves, and Adidas sweatpants.
Meanwhile, Williams also sported a similar black jacket with a knitted hat and white trainers for the outing.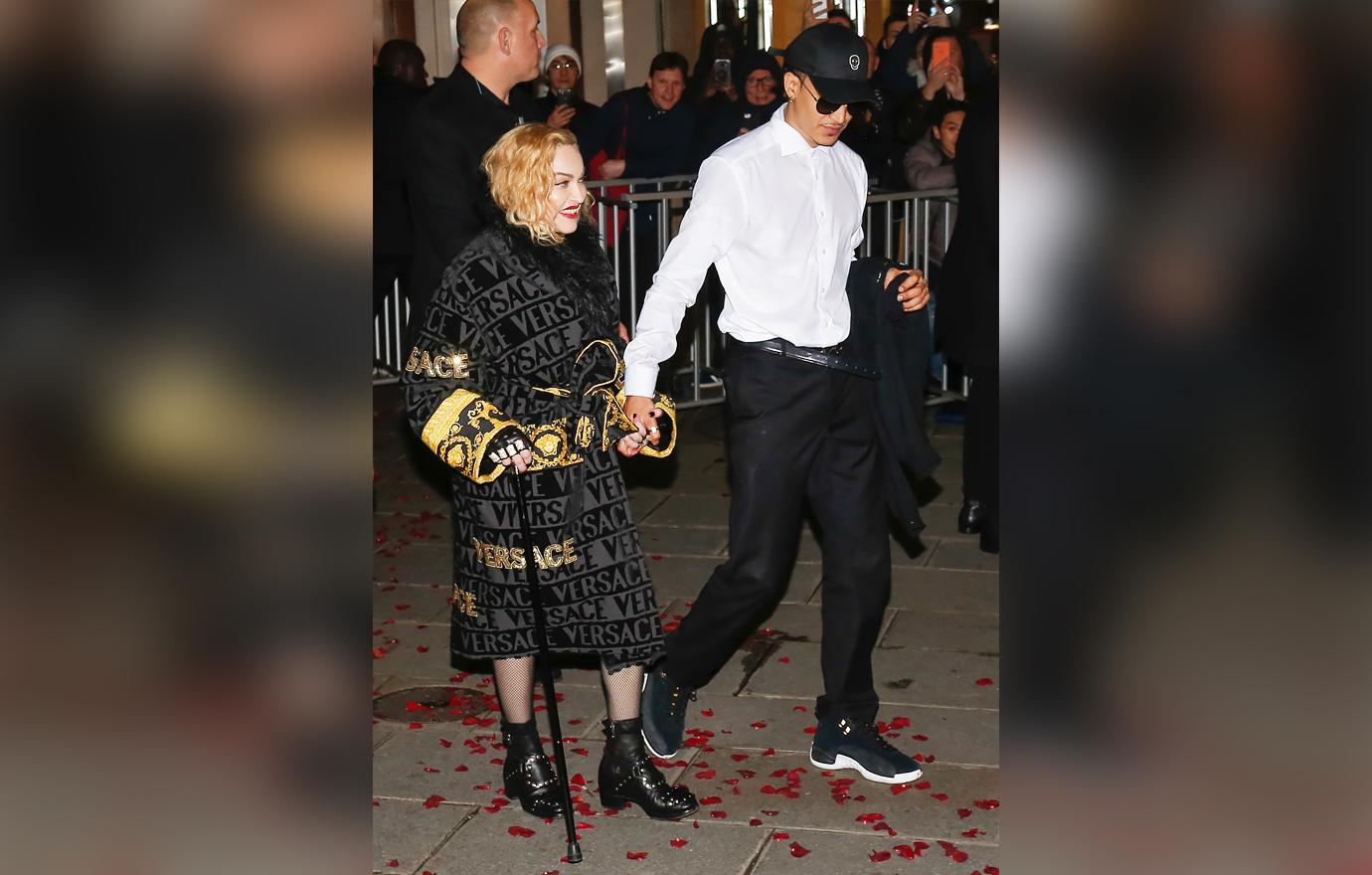 Article continues below advertisement
As she waited for the ride to take off, Madonna remained expressionless as opposed to the woman sitting next to her who had her eyes shut and looked eager for the adventure.
An onlooker claimed the Vogue singer — who went make-up free for the occasion — was in a better mood once the ride was over, noting she flipped a v-sign to someone by the side of the ride.
Williams, who is 40 years her junior, was one of Madonna's backup dancers and performed on numerous shows, including Madonna's 2019 Madame X Tour.
The two were first linked in December 2019 after they were photographed getting cozy in Miami, although reports indicated the pair had started dating a year prior in 2018.
Article continues below advertisement
Madonna's young beau is a California native born in the state's capital, Sacramento. Earlier this year, the Queen of Pop shared a rare video of her making out with Williams on her Instagram with the caption, "after party."
The footage displayed Williams blowing smoke into Madonna's mouth as he leaned in and french kissed the singer.
Article continues below advertisement
In September, she was spotted partying with Williams and her 21-year-son Rocco in New York City to celebrate the release of her new documentary.
Prior to meeting Williams, Madonna has had multiple young lovers.
The Frozen crooner once opened up with Oprah Winfrey about her outlook on love, saying, "I've learned to make it work for me. I've taken that longing, that searching, that yearning for answers, and I've turned it out to the world."
She added, "that's one reason I'm as insatiable for knowledge as I am. I'm looking to fill myself up."