63-Year-Old Madonna Parties With 21-Year-Old Son Rocco & 27-Year-Old Boyfriend Ahlamalik Williams In NYC
Madonna was spotting partying it up with her oldest son and backup dancer boyfriend as she celebrated the release of her new documentary in New York City.
The legendary pop star showed up at the premiere of her film Madame X in a revealing black bustier and a skirt that had quite the slit. She finished off the look with a pair of fishnets and black leather gloves.
Article continues below advertisement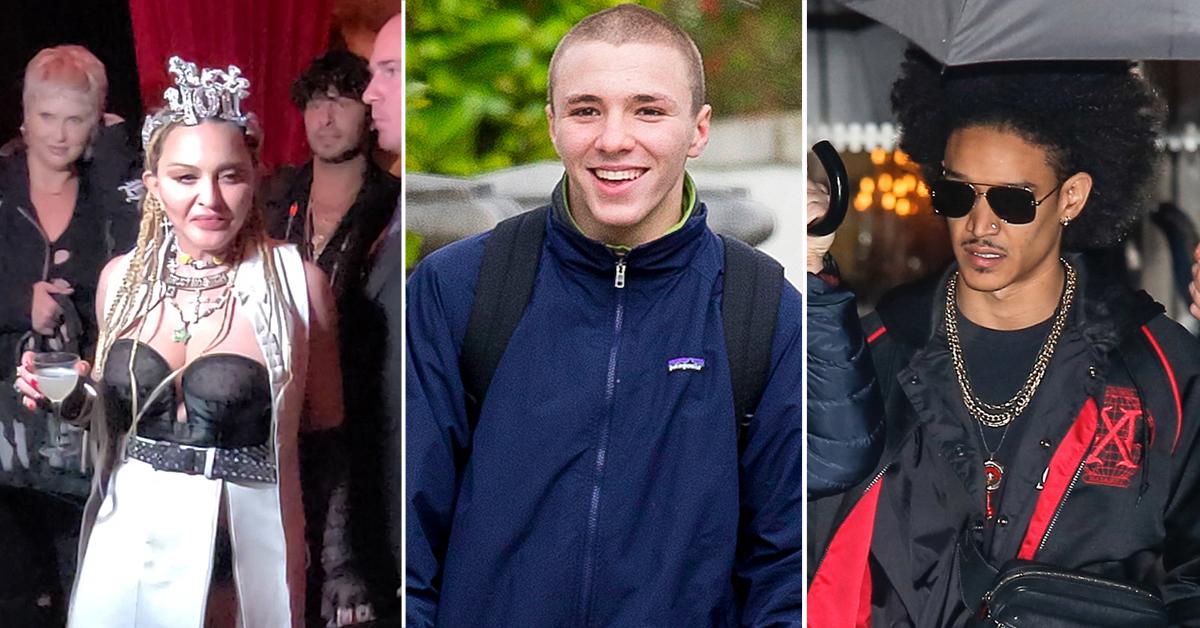 Madonna accessorized her outfit with a sparkling tiara that read, "Fu-k you" and a necklace that read "Trust no bit-h." She walked the red carpet with her 27-year-old boyfriend Ahlamalik Williams, which was outside The Edition Hotel Times Square.
Article continues below advertisement
Ahlamalik even posed for photos with Madonna's 16-year-old son David Banda before entering the party.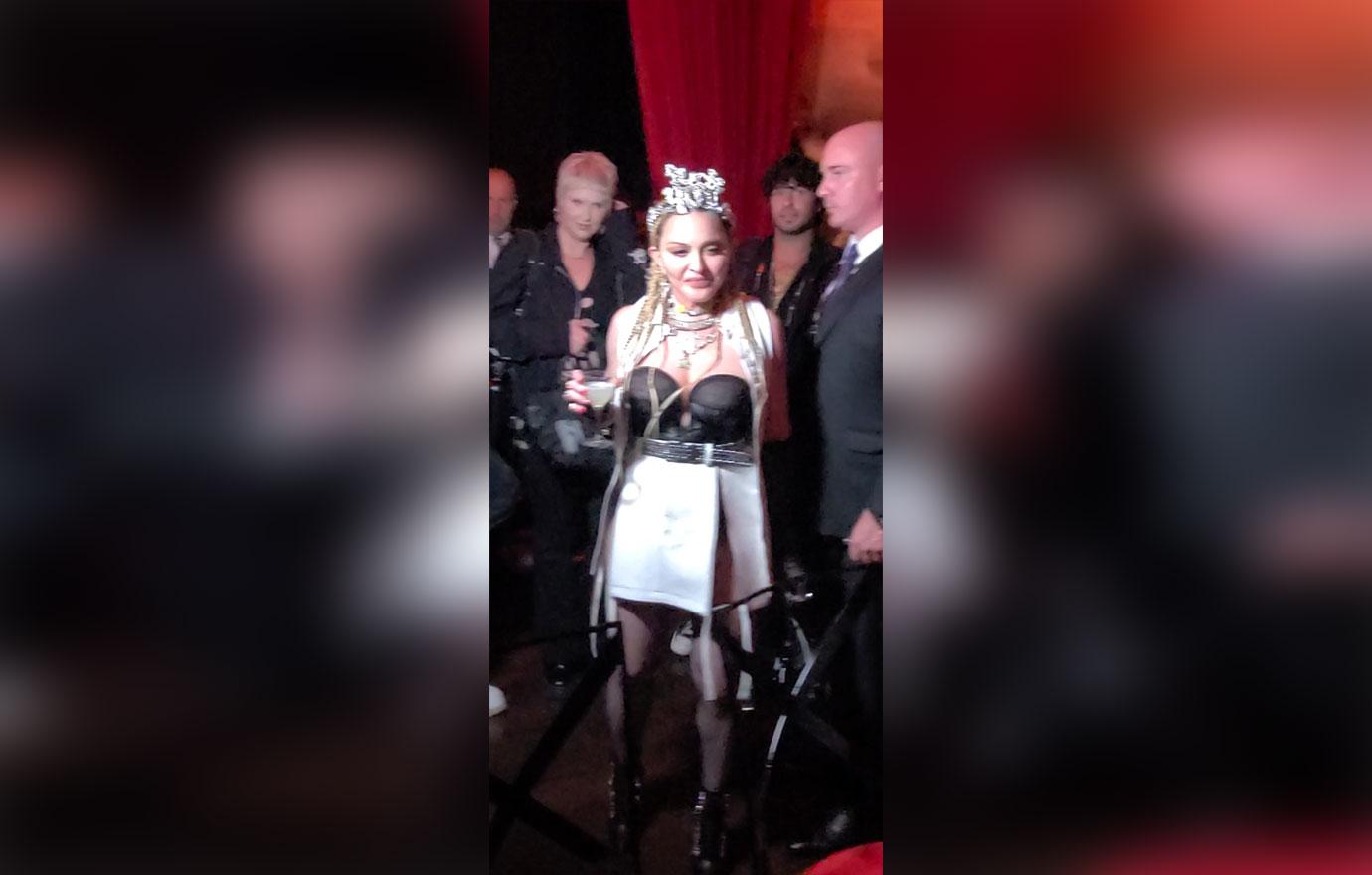 Article continues below advertisement
Once inside, Madonna walked around while holding a cocktail and entertaining her guests. The celebrities inside included Drew Barrymore, Christian Siriano, Antoni Porowski, and Miguel.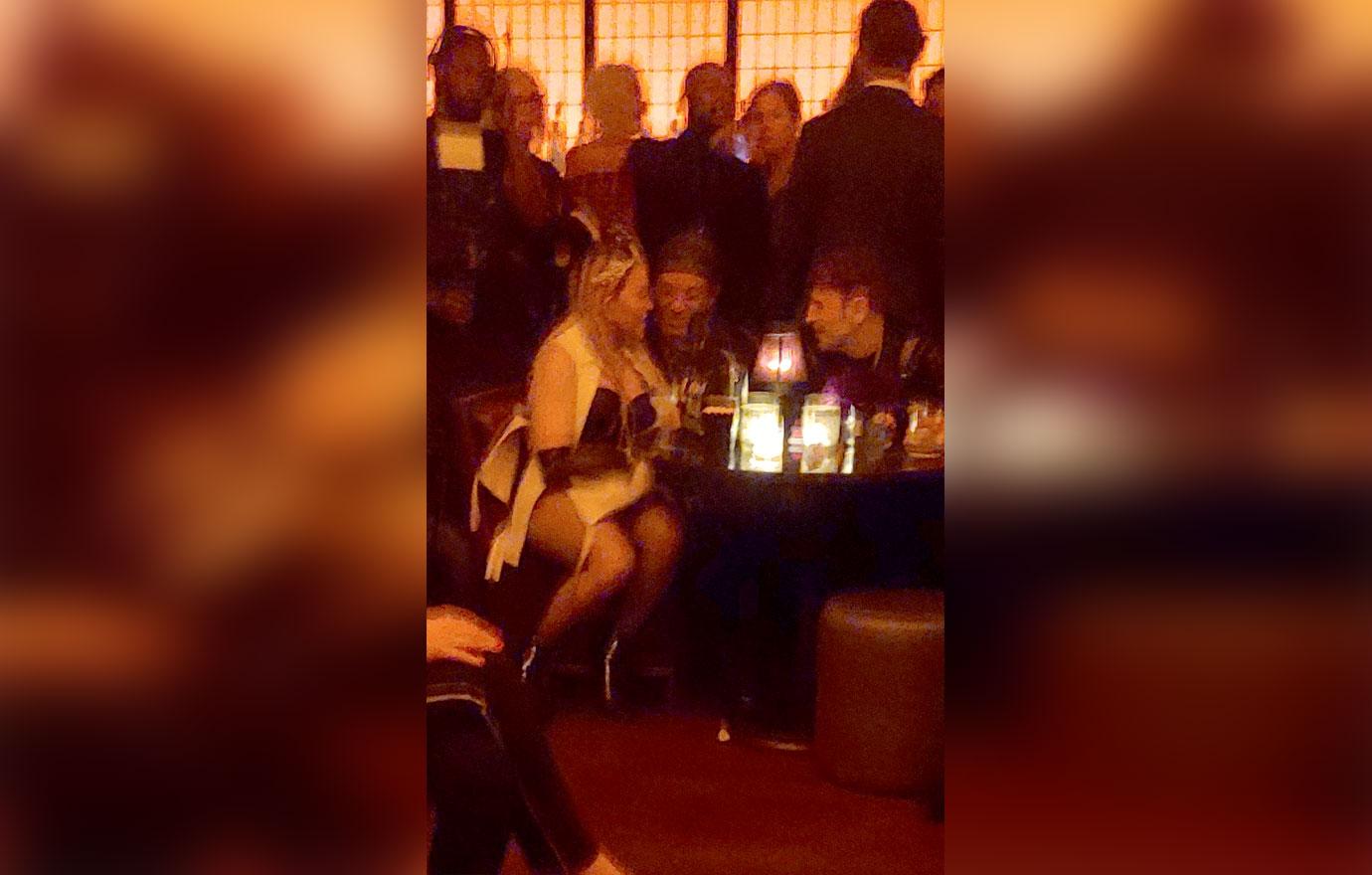 Article continues below advertisement
Another interesting guest was Madonna's 21-year-old son Rocco, who she shares with her ex Guy. For the past couple of years, her oldest has decided to live in the U.K. with his director father.
Back in 2019, Madonna and Guy started an all-out war in court over where the matter of Christmas. They both wanted Rocco to be with them for the holiday and couldn't reach an agreement on custody. Guy and Madonna were married from 2000 until 20008.
Article continues below advertisement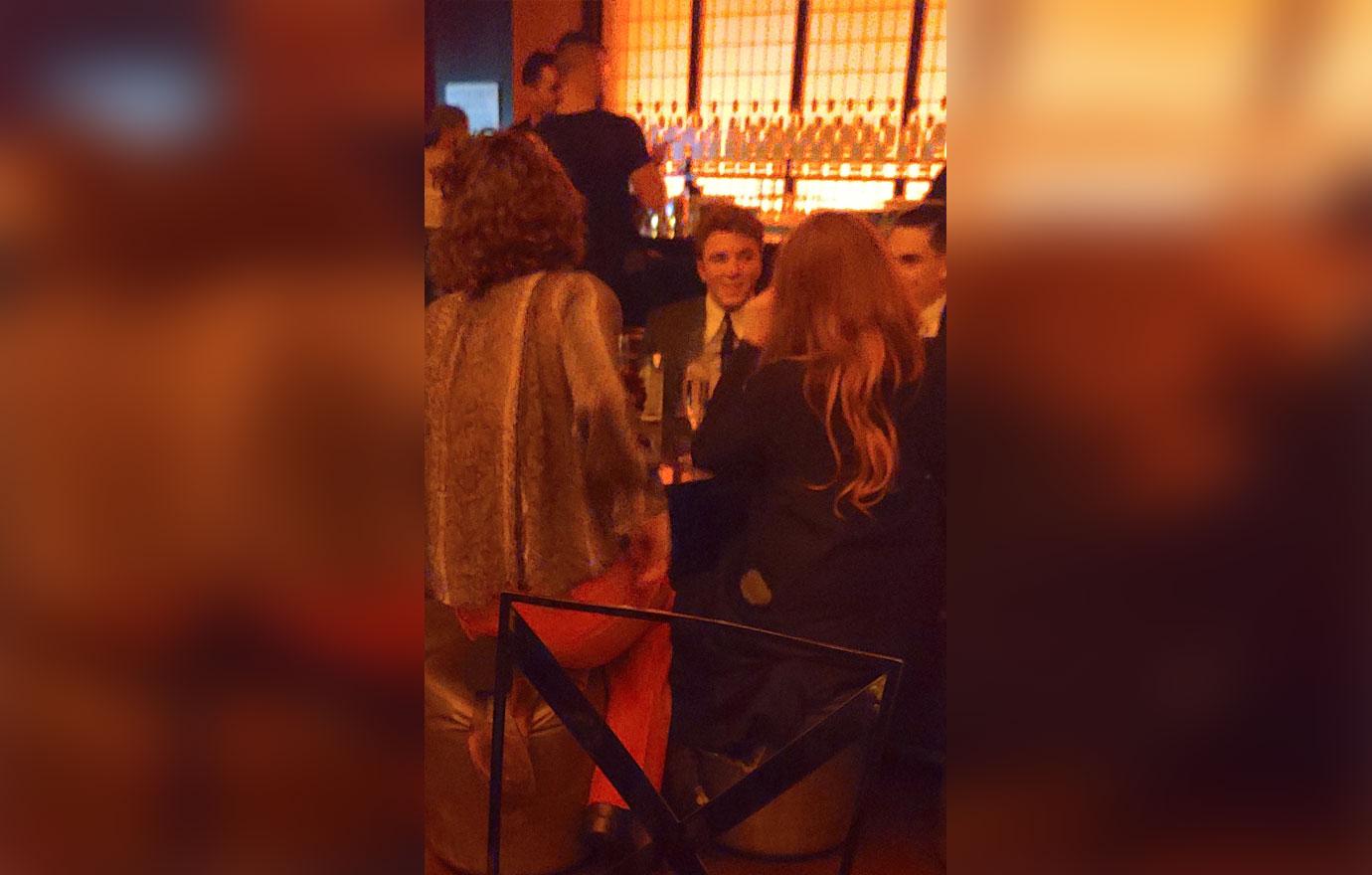 At the time, Daily Mail reported Guy was pleading with a judge to help him get Madonna to follow a provision in their divorce agreement that covered custody of Rocco.
The issues started after Rocco reportedly decided to quit traveling with his mom for her Rebel Heart Tour. He went to move in with his dad and Guy's new wife in London.
Article continues below advertisement
Guy and Madonna eventually reached an agreement and ended their battle in court. It appears Rocco was missing his mother as he has been seen with the pop star multiple times in the past couple of months.
In August, Madonna posted a sweet tribute to her son on Instagram for his birthday.
Article continues below advertisement
It appears all is well for Madge and Rocco as they were partying all night at the premiere.