Machine Gun Kelly Confirms Bad Blood With Producer Randall Emmett, Calls 'Midnight In The Switchgrass' Trash Despite Having Met Megan Fox On Movie's Set
Article continues below advertisement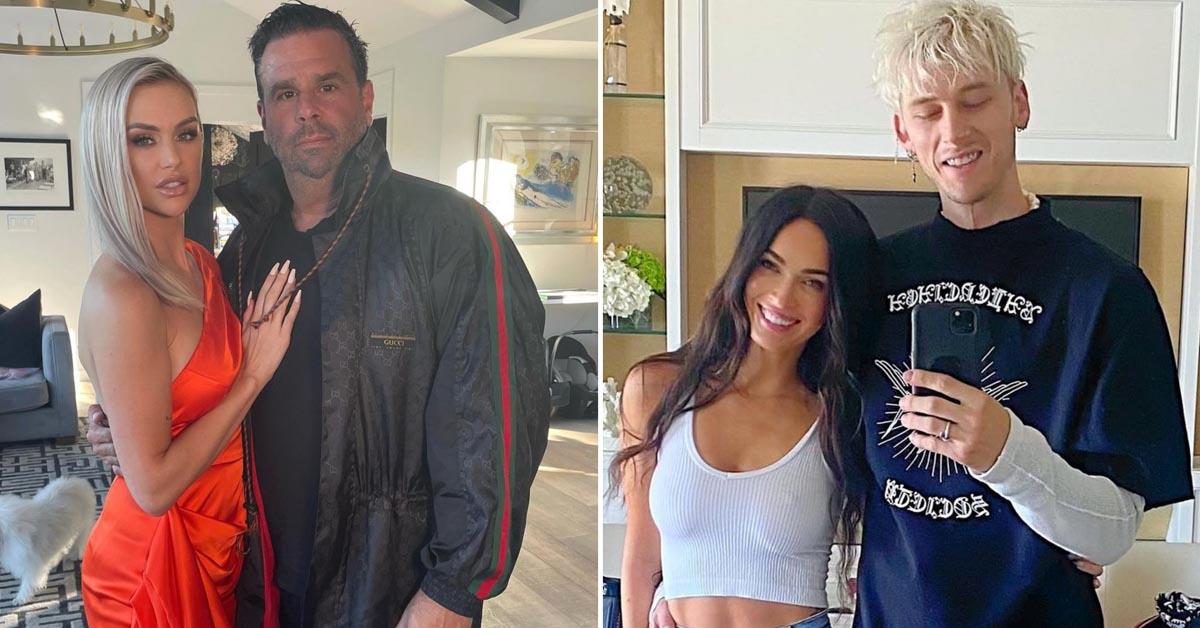 After Megan was a no-show at the event's star-studded Hollywood premiere, citing concerns with Los Angeles' COVID-19 spike, Randall's fiancée, Lala Kent, appeared to shade Fox by posting (and then deleting) a photo of the Vanderpump Rules star standing in front of the movie's poster, strategically blocking the actress as well as her name.
Article continues below advertisement
Fans instantly thought something was amiss, prompting the realization that neither MGK (who goes by real name Colson Baker when acting) nor Fox had done any promotion for the film that brought them together.
And now, we know why.
"If I din't talk or tweet about a movie I'm barely in it's because it's [trash emoji]," Colson posted on Twitter Friday, the day Midnight In The Switchgrass was set to hit theaters.
Article continues below advertisement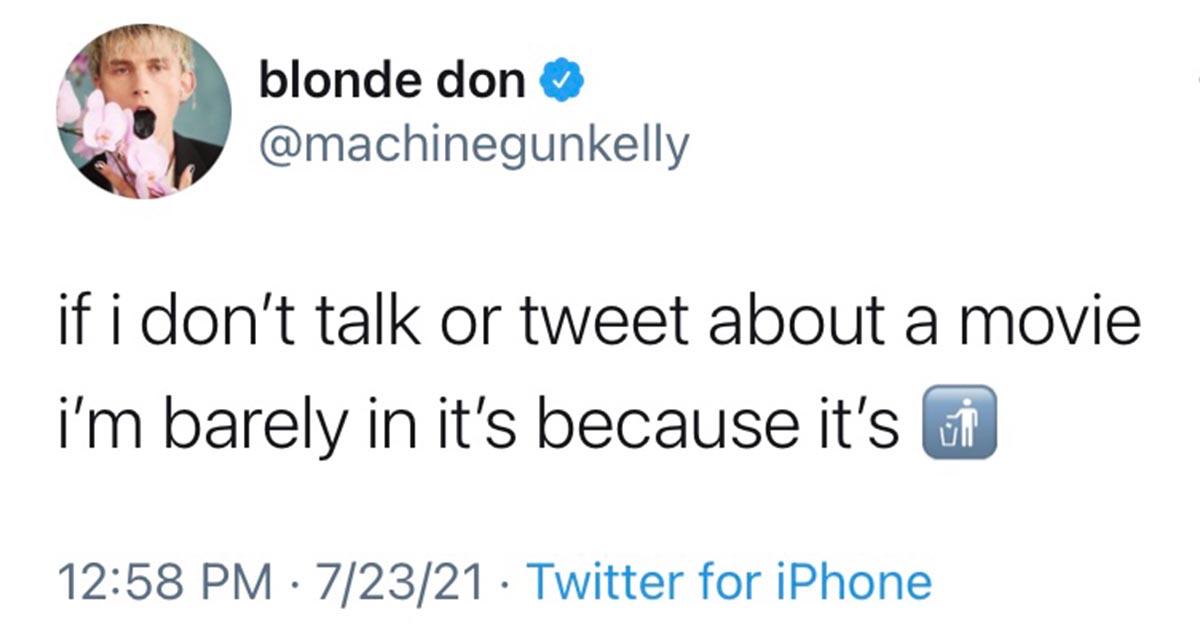 As Radar previously reported, not only have Baker and Fox not posted about the thriller on social media, but they have also refused to mention it in interviews.
In fact, Megan recently stopped by Good Morning Today and Jimmy Kimmel Live, but all she talked about was her upcoming movie, Till Death.
Article continues below advertisement
The "twin flames," as they like to call themselves, met and fell in love on the set of Emmett's film, so it seems odd that they wouldn't want to celebrate their meet-cute, at the very least.
As for the red carpet they both ditched, a rep for Fox announced the actress would be skipping the premiere just hours before the event was set to begin.
"Due to the recent California mask mandate and rise of COVID cases, Megan Fox will no longer be attending the premiere tonight," the rep told Variety. That's when Kent shaded her on Instagram.
But at least she had the courtesy to provide an excuse; Baker never uttered a peep about his absence!
Article continues below advertisement
Fans thought Megan's reasoning for missing the premiere was a load of you-know-what, given that she and Colson have been out nonstop since their whirlwind romance first began. From Disneyland to MGK shows to parties with Kourtney Kardashian and Blink-182's Travis Barker, it's evident these two are not as concerned with the pandemic as Fox's rep claimed.
Reps for Randall, Lala, Megan and Colson have not yet responded to our requests for comment.