Lizzo Trashed For Calling Chris Brown Her 'Favorite Person In The Whole F--king World' Despite His History Of Abuse & Violence Against Women
Lizzo might be the only person on Earth who's benefiting from the fact that two of the most widely used social media platforms are down right now.
But Twitter is still working, and her critics have come out in droves.
Article continues below advertisement
A video showing the 33-year-old Truth Hurts hitmaker meeting Chris Brown – seemingly for the first time – is making its rounds and casting the flute-playing, self-proclaimed "bad b---h" in a bad light.
It was backstage at The Millennium Tour – which took place Friday night at The Forum in Inglewood, California – that a fan captured the moment Lizzo saw the 32-year-old R&B singer, ran up to him excitedly and gushed, "Can I get a picture with you, cuz you my favorite person in the whole f--king world!"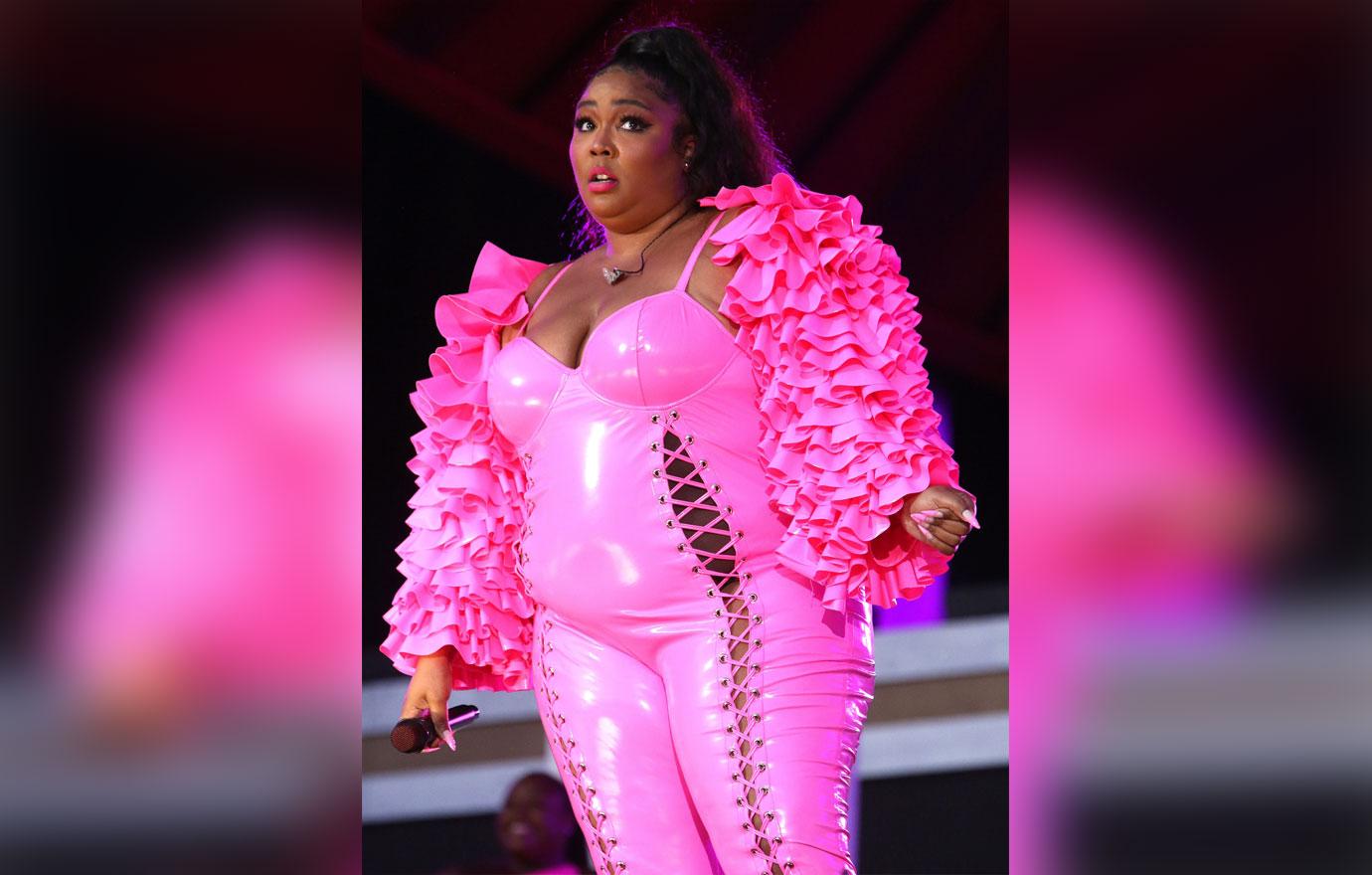 Article continues below advertisement
Brown obliged, as the video showed, before her friends joined in for a group photo. Lizzo was in attendance as a fan and not a performer.
Still, the backlash was instant, as many critics wondered how she could hold in such high regard a man whose public past includes a felony charge for domestic violence against Rihanna, an aggravated rape accusation and numerous other assault allegations.
The reactions include but are not limited to:
"LIZZO NO BABY"
"Like pause?????"
"Not Lizzo asking this man for a picture. Yikes."
"Now Lizzo......"
"Lizzo look at me, LIZZO LOOK AT ME, you're better than this, please this isn't like you lizzo."
"Taking a picture with chris brown in 2021 lizzo....."
"This is the first embarrassing thing I've done Lizzo do. that's your fave? Ew."
"Lizzo said in 1080p that chris brown is her favorite person in the world so I can say with my chest that [her song] rumors is trash. "
"Not good sis Lizzo being a Chris Brown fan... if she wasn't 'Lizzo' he wouldn't let her in his section, she doesn't meet the domestic abuser's criteria."
"So lizzo Normani and Chloe all follow dababy and lizzo jumping at the site [sic] of Chris brown.... It's looking real bad for the girls wtf."
Article continues below advertisement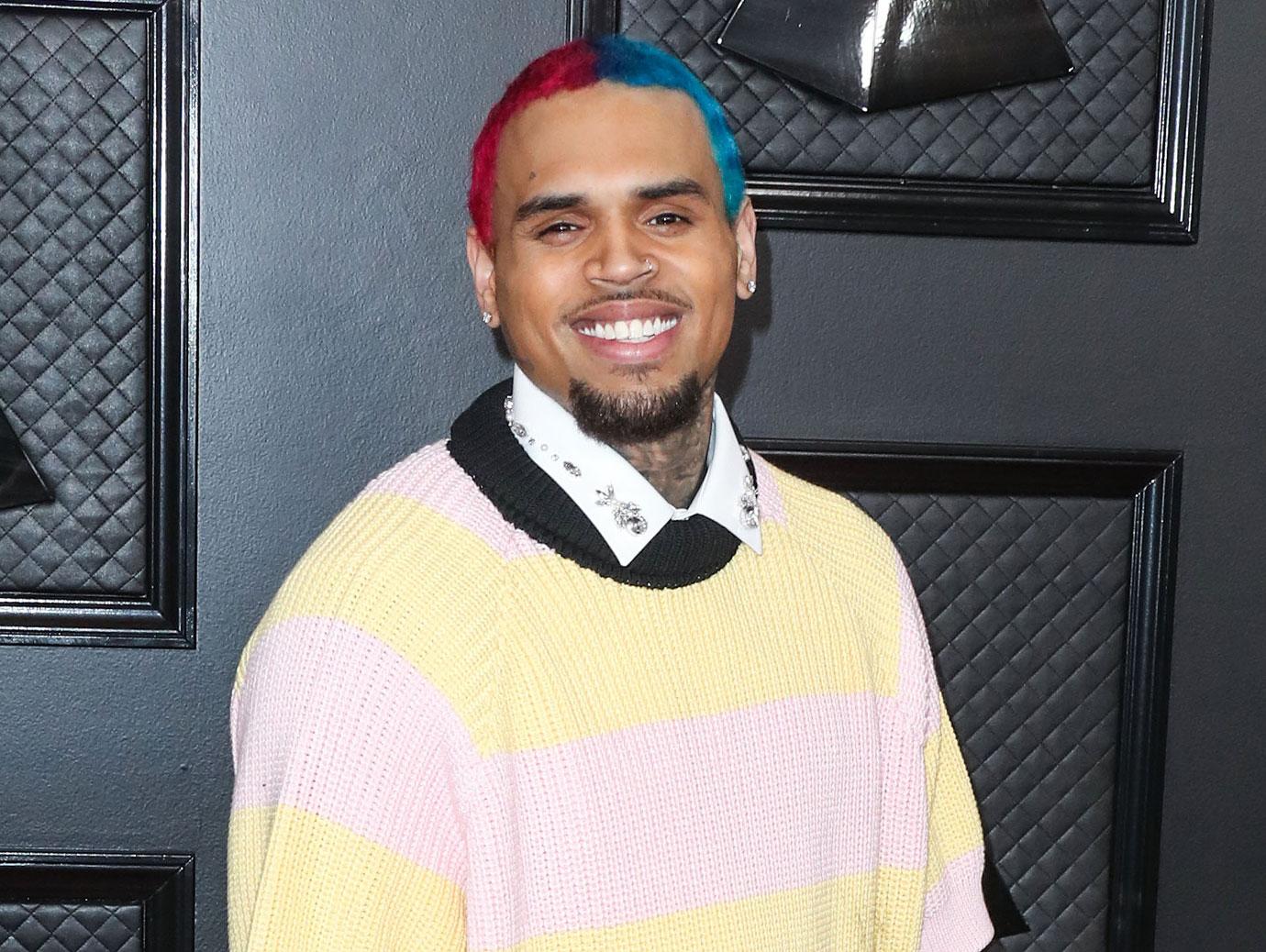 Some chalked the singer's overzealousness up to admiration that may have predated Brown's actions. Others insisted she was simply drunk.
"Lizzo can like whoever tf she wanna like idgaf. Majority of y'all would still f--k CB in a heartbeat. Twitter is so performative," argued one person, while another added, "Lizzo was drunk!! I was there."
Article continues below advertisement
Though Brown's history of abuse and violence spans over a decade, it was his attack on his then-girlfriend, Rihanna, in 2009 that truly caught the world by storm.
Brown left Rihanna's face bloodied, bruised and swollen beyond recognition during an argument that got physical on Grammy night that year.
The 33-year-old Fenty Beauty billionaire was subsequently hospitalized, while the Deuces singer was charged with felony assault and making criminal threats.
He ended up accepting a plea deal that involved five years' probation, domestic violence counseling and community service.
Following the incident, the Umbrella singer was granted a restraining order against Brown, but in 2011, she requested that it be made more lenient so that the two could be in contact (as long as he did not harass her).
They briefly got back together in 2013 and have made music together since the attack. Rihanna has also publicly forgiven him, and those defending Lizzo believe the rest of us should, too.
If only that were Brown's only indiscretion.
Article continues below advertisement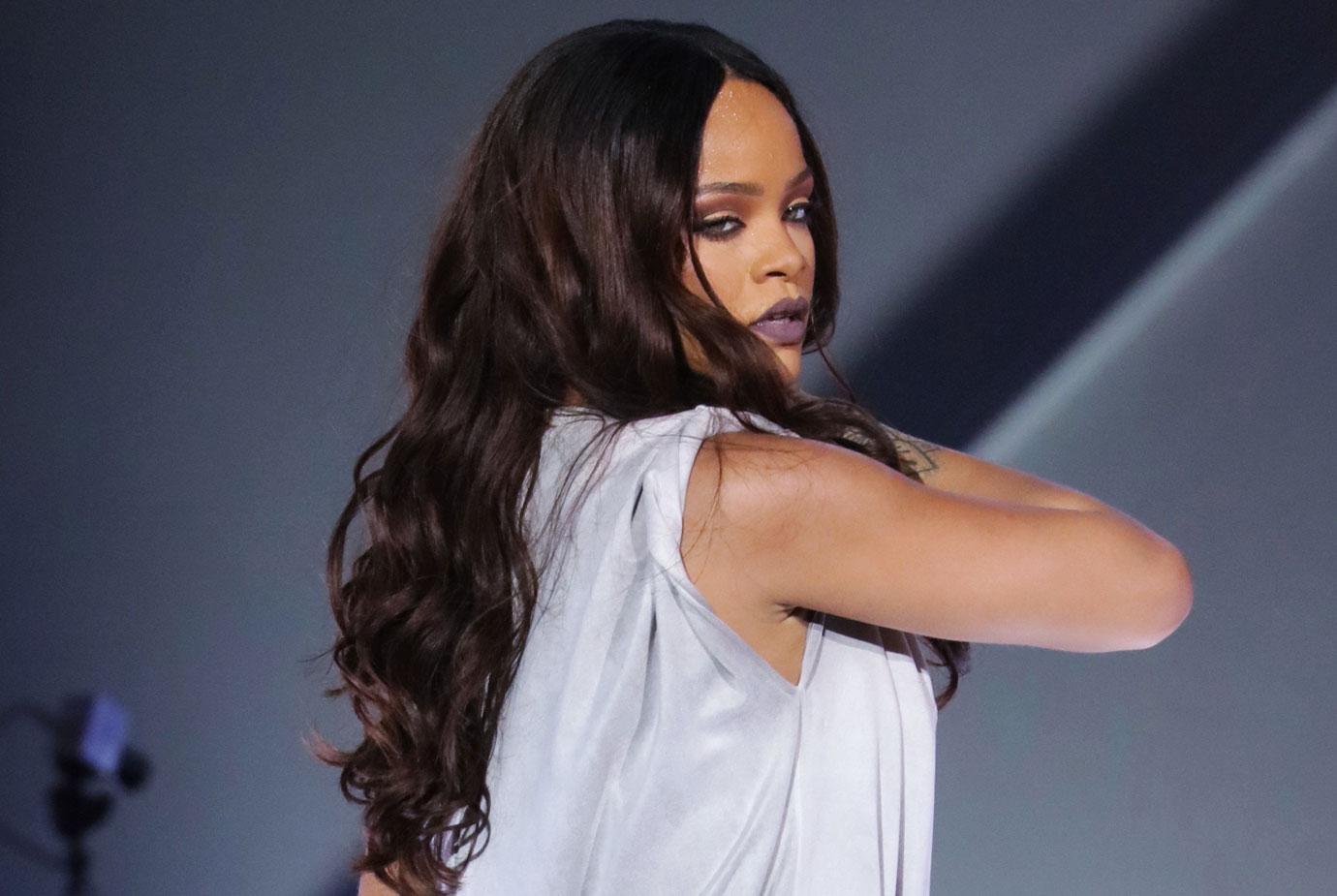 In 2013, he was sued by a female fan who accused him of assaulting her following a Los Angeles show.
In 2016, he was arrested and charged with assault and battery with a deadly weapon after allegedly threatening a woman with a gun.
In 2017, Brown's then-girlfriend, Karrueche Tran, got a five-year restraining order taken out against him after she claimed that he had threatened to "beat the s--t" out of her.
And in 2019, he was accused of aggravated rape by a woman in Paris, France.
Article continues below advertisement
But that's not all. Brown's also gotten into his fair share of physical altercations with men, reportedly including fellow musicians Drake and Frank Ocean.
Additionally, in 2013, he was arrested and charged with assault after allegedly getting into a brawl with two guys outside a Washington, D.C. hotel.