Leonardo DiCaprio – Who Exclusively Dates Models In Their 20s – 'Had A Problem' With Meryl Streep's Character's Nude Scene In 'Don't Look Up'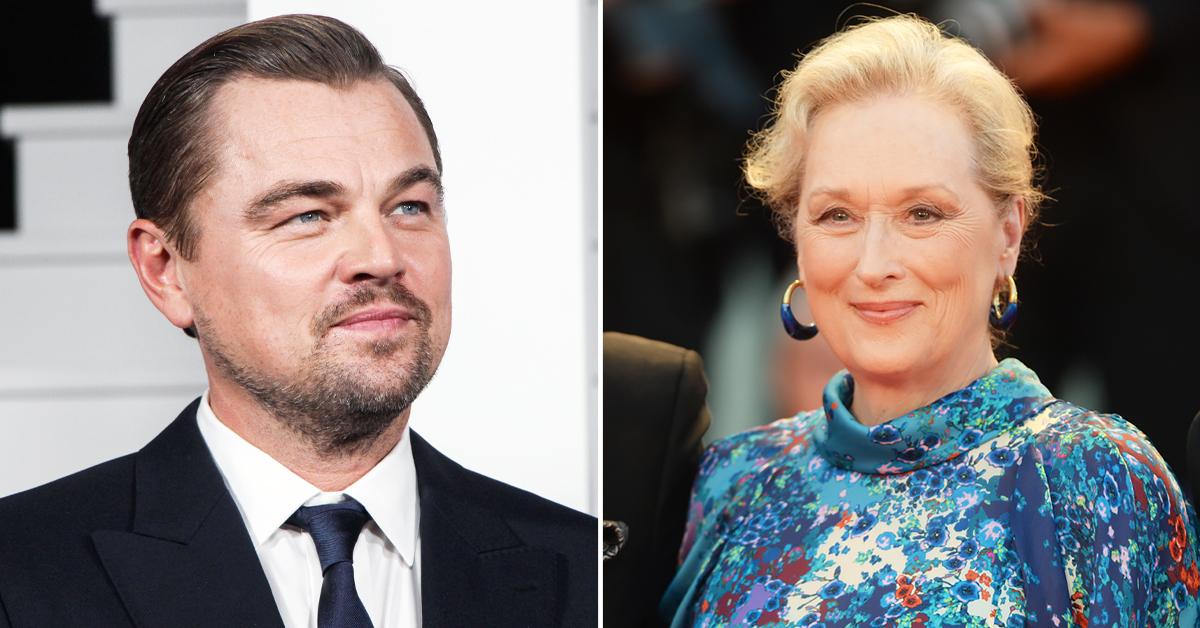 Leonardo DiCaprio – a 47-year-old actor notorious for exclusively dating supermodels in their 20s – "had a problem" with Meryl Streep's character's nude scene in their movie, Don't Look Up.
The film's director, Adam McKay, told The Guardian that DiCaprio vocalized his concerns with the 72-year-old Hollywood icon appearing naked on camera, even if she used a body double for the split second in question.
Article continues below advertisement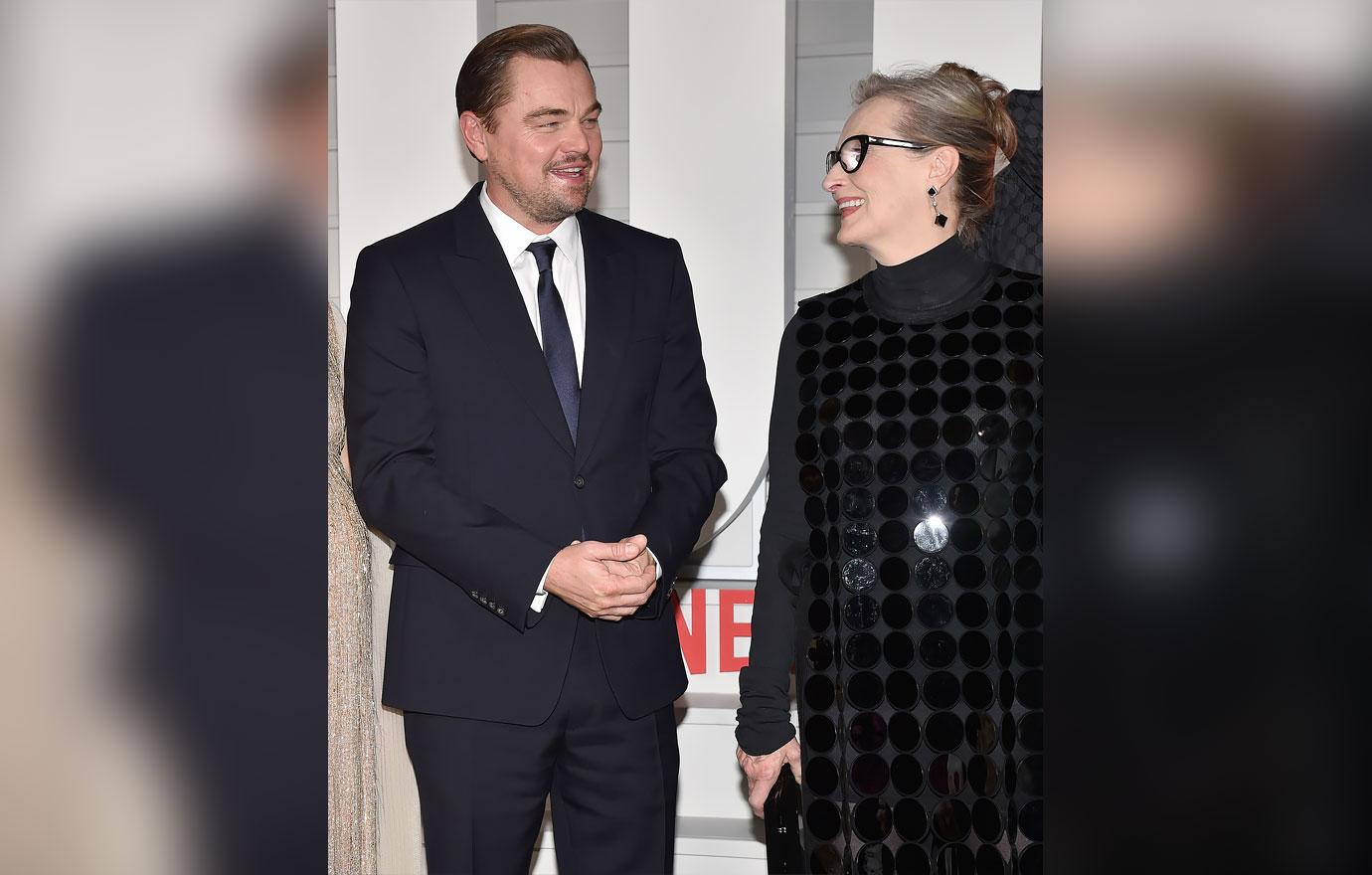 In what the outlet describes as an "absurd but depressingly plausible disaster satire," Streep plays the fictional United States President Janie Orlean, while DiCaprio and Jennifer Lawrence act as two astronomers who struggle to get people to listen to them after they discover a giant comet is heading toward Earth.
Of the scene that required the president to show her bare backside, which contained a tattoo, Adam said Meryl was "fearless" and up for the challenge. "She didn't even blink," he said. "She didn't even bring it up."
Article continues below advertisement
"But you know who had a problem with it? Leo [DiCaprio]," he noted, paraphrasing that the actor "said something to me like: 'Do you really need to show that?'"
"I was like: 'It's President Orlean; it's not Meryl Streep,'" Adam recalled responding, reiterating to the outlet that they used a stand-in for the scene.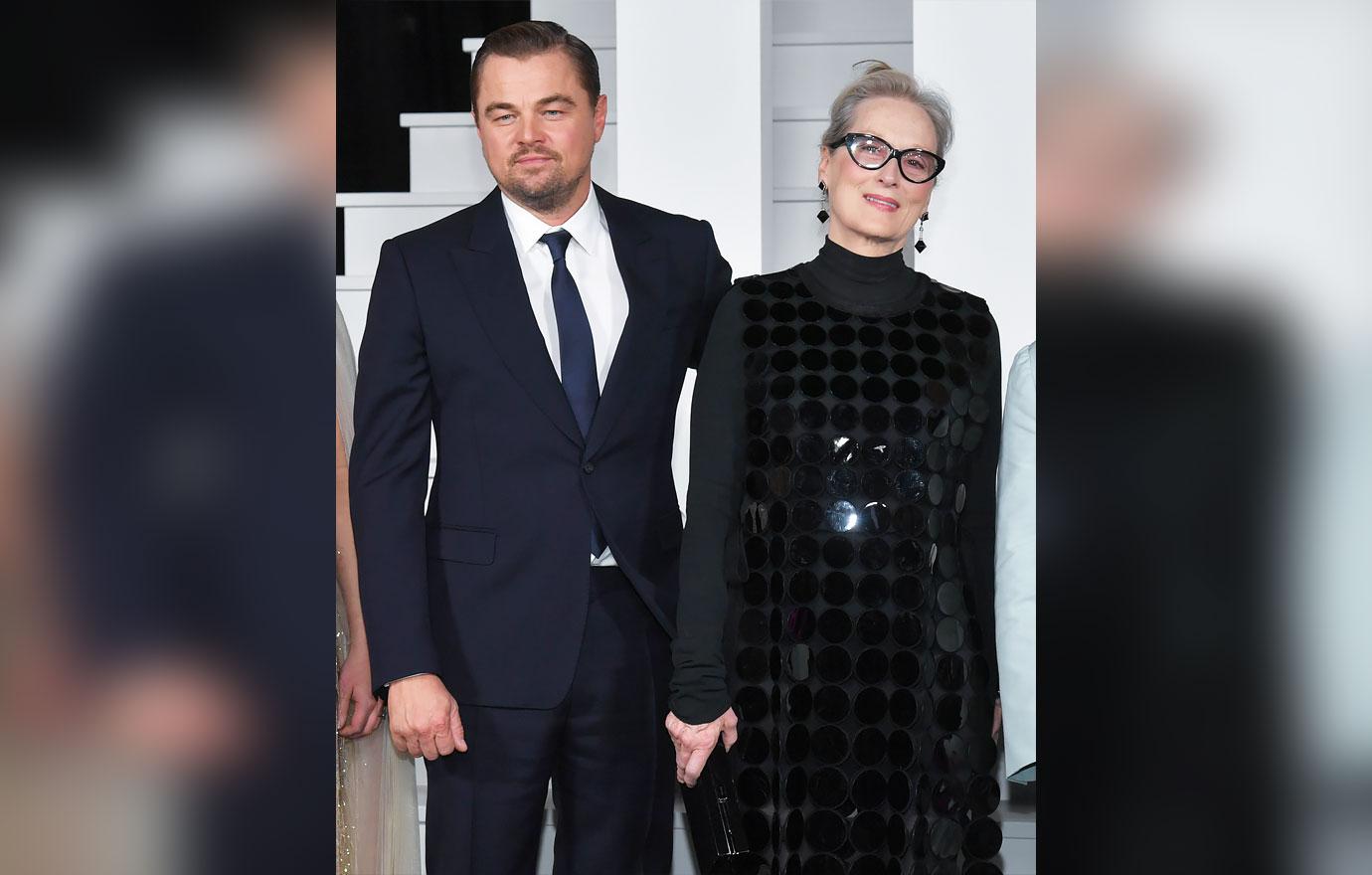 MORE ON:
Leonardo Dicaprio
Article continues below advertisement
According to McKay, DiCaprio "didn't like seeing her with the lower back tattoo, walking for a second naked" because he "just views Meryl as film royalty … although maybe royalty is not a compliment … but as such a special figure in the history of film."
And while her notoriety in the business is indisputable, Streep has actually appeared nude on screen twice throughout her vaunted career; the first time in 1994's The River Wild and then again in 1995's The Bridges of Madison County. At the time, she was in her mid-40s.
It'a worth noting that the longtime married mother of four has won three Academy Awards on 21 nominations.
Article continues below advertisement
DiCaprio told Access earlier this month that he and the rest of the star-studded cast were a little nervous to work with the legend.
"Look, you get to work with the greatest living actor in the world, everyone's on their toes, everyone's prepared, and we're just trying to keep up with her," he told the outlet, even acknowledging that it was not his first time acting alongside Streep.
Meryl played the mother of Leo's character in the 1996 film, Marvin's Room, which was just one year after her second time appearing naked in a movie.
Since the beginning his career, Leo has dated scores of famous and non-famous young supermodels, many of whom have posed nude in their lines of work.
Unlike the majority of his exes, his current girlfriend – 24-year-old model Camila Morrone – is brunette.