LeBron James Removes Ma'Khia Bryant Shooting Tweet Because It Was 'Used To Create More Hate'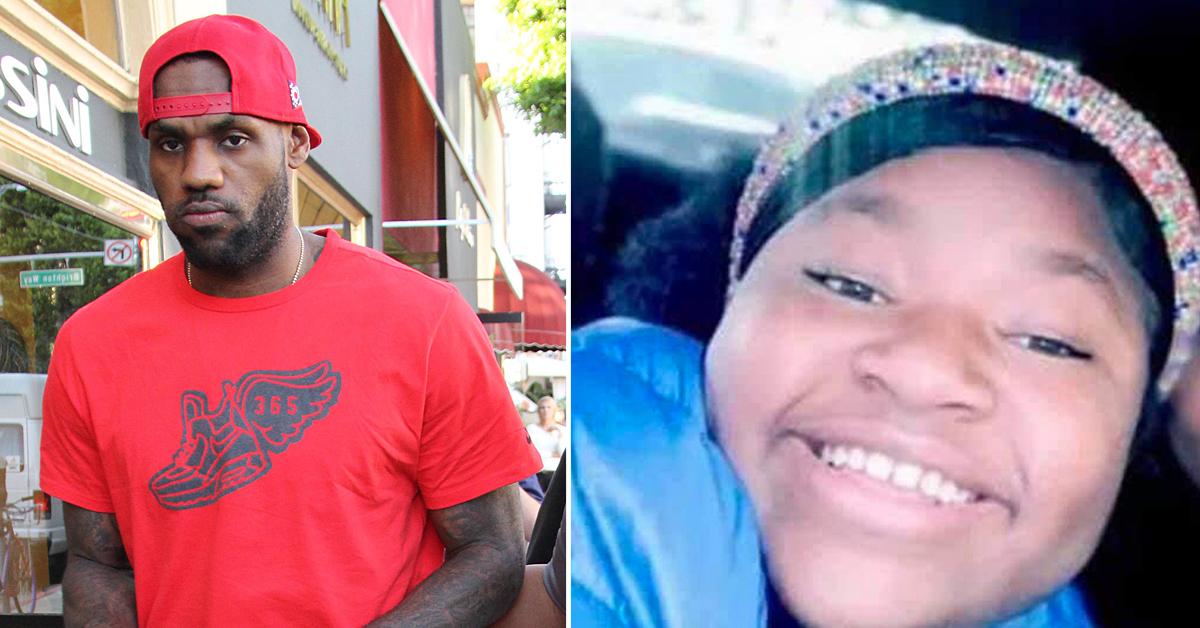 Article continues below advertisement
The 36-year-old Los Angeles Lakers player took to social media to reveal why he decided to remove his initial tweet after learning about the 16-year-old who was fatally shot by a police officer in Columbus, Ohio earlier this week.
LeBron's since-deleted tweet read, "YOU'RE NEXT #ACCOUNTABILITY" and featured a photo of police officer Nicholas Reardon, who pulled the trigger.
"ANGER does any of us any good and that includes myself! Gathering all the facts and educating does though!" the NBA player explained. "My anger still is here for what happened that lil girl. My sympathy for her family and may justice prevail! 🙏🏾✊🏾🤎👑."
Article continues below advertisement
LeBron continued, "I'm so damn tired of seeing Black people killed by police." He then addressed his decision to delete his "your next" tweet.
"I took the tweet down because its being used to create more hate -This isn't about one officer. it's about the entire system and they always use our words to create more racism. I am so desperate for more ACCOUNTABILITY," he wrote.
Article continues below advertisement
Bodycam footage released by the Columbus Division of Police showed an officer, later identified as Reardon, approach a group of people outside of a home that officers were dispatched to after someone made a 911 call saying they were being physically threatened.
Bryant appears to be swinging what looks like a knife at another female who falls on her back before appearing to go towards another girl who is pinned to her car. That's when Reardon fired his gun, four times, striking Bryant.
Article continues below advertisement
Paula Bryant, who is Ma'Khia's mother, said it was her daughter who called the police for help.
Police performed CPR until an ambulance arrived. Bryant was taken to a nearby hospital where she was pronounced dead at 5:21 PM local time.
Bryant's shooting happened approximately 20 minutes before ex-cop Derek Chauvin was convicted of murdering George Floyd in Minneapolis, Minnesota.
As RadarOnline.com reported, Chauvin has been put on "administrative segregation" because his safety is a concern, and has no interaction with any other inmates at Minnesota Correctional Facility-Oak Park Heights. He will be handed down his sentence in 8 weeks and faces up to 40 years in prison.