'Vanderpump Rules' Star Lala Kent Dumps Randall Emmett, Movie Producer 'Lives A Double Life'
Vanderpump Rules star Lala Kent reportedly broke up with her fiancé, Randall Emmett, believing he stepped out on their relationship.
Article continues below advertisement
Sources claim that the 50-year-old movie producer is not necessarily who fans of the Bravo show have gotten to know, going so far as to say that the father of three has "always" led a "double life."
"He lives the life of a husband or boyfriend, and then he lives the life of a serial partier and then goes on a bender," insiders told Page Six on Monday.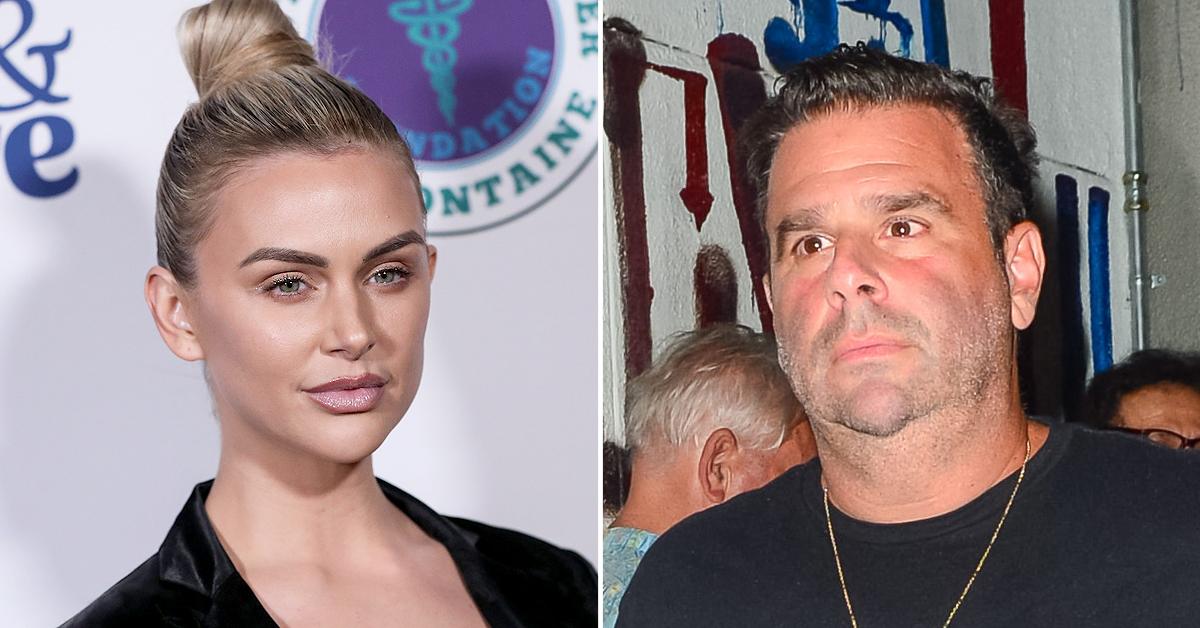 Article continues below advertisement
Rumors that Lala and Randall had called it quits began circulating after fans noticed that she had mysteriously deleted all traces of her baby daddy from her Instagram.
On top of that, Kent posted a not-so-subtle video to her Instagram Story over the weekend that showed her temporarily moving in to The Beverly Hills Hotel.
One of Lala's pals was seen wheeling her suitcase, while the other was pushing her and Randall's 7-month-old daughter, Ocean Emmett, in a stroller.
The Give Them Lala Beauty founder set the clip to Beyoncé's breakup anthem, Sorry, highlighting the following lyrics: "Now you want to say you're sorry / Now you want to call me crying / Now you gotta see me wilding / Now I'm the one that's lying / And I don't feel bad about it / It's exactly what you get."
Article continues below advertisement
The literal and metaphorical move came on the heels of seemingly incriminating photos and videos circulating on social media that appeared to show Randall getting too close for comfort with two women in Nashville, Tennessee.
"Saw Randall last night with 2 girls [in] Nashville that were not Lala. He tried to hide when we recognized him," an eyewitness told Instagram account Girl Gangz.
The "tea drinking professional" posted several images of the alleged sighting, writing, "When will you learn there are eyes everywhere? Seen here Randall headed into hotel room with those girls on street."
According to Girl Gangz, Emmett and the unidentified women were photographed at the luxurious Thompson Hotel, where an eyewitness said "he didn't have a mask on in [the] elevator" and therefore "knows it's 100% him."
Article continues below advertisement
As for Kent, she recently "liked" an Instagram post that alleged the movie producer had cheated on her.
Though they are not currently following each other, they haven't for quite a while.
Article continues below advertisement
The last time fans noticed that Randall's photos had vanished from Lala's page was 2020.
"It won't be the last time I archive pictures of Rand when he makes me mad," she explained at the time. "I'm petty AF. It will happen again and again until I grow out of it & it's the most petty thing I do, I'm okay with it."
She pulled the same stunt in 2019, being slightly more vague about her reasoning.
"In a moment of feeling protective, angry, and impulsive, I deleted every photo of him, including the moment we got engaged," she said. "I felt what people were saying was so unfair and I'm the one that put him out there like that."
Randall had famously shied away from appearing on Vanderpump Rules until recently, allegedly due to the scandalous nature surrounding the start of his relationship with Lala.
The two are said to have started hooking up while he was still legally married to his first wife, actress Ambyr Childers. She and Randall share two daughters.
Article continues below advertisement
He and Lala welcomed their only child together in March. He proposed in 2018, but their 2020 wedding was canceled – and never rescheduled – due to the COVID-19 pandemic.
Just recently, Lala showed off the custom wedding dress she was going to wear on their big day.
Reps for each have not yet responded to RadarOnline.com's numerous requests for comment.