Kylie Jenner Back To Business As Usual To Celebrate Cosmetics Line Anniversary, Makes No Mention Of 10 Lives Lost At Travis Scott's Deadly Astroworld Festival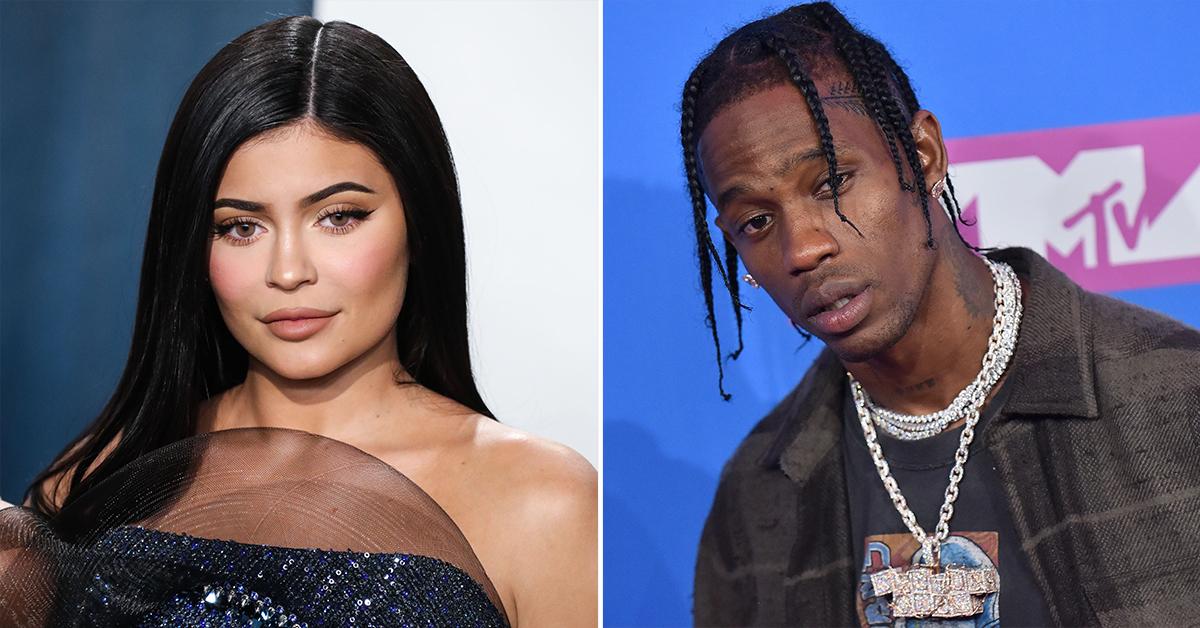 Kylie Jenner is back to business as usual to celebrate the sixth anniversary of the launch of her first baby: Kylie Cosmetics.
On her personal Instagram Story, the pregnant 24-year-old billionaire makeup mogul shared a post originally shared by her brand's Instagram account that showed a round cake covered in rainbow sprinkles, surrounded by Kylie Lip Kits.
Article continues below advertisement
Jenner – who is already mom to 3-year-old daughter Stormi Webster, who she shares with 30-year-old rapper Travis Scott – customized the repost by adding a "Happy Birthday" sticker to it before hitting "send."
She also reposted two of her proud momager Kris Jenner's shares, including a snapshot of a display showing her cosmetics at a Selfridges retail store, and a video capturing just how "beautiful" and "cute" the grand setup appeared in the shop.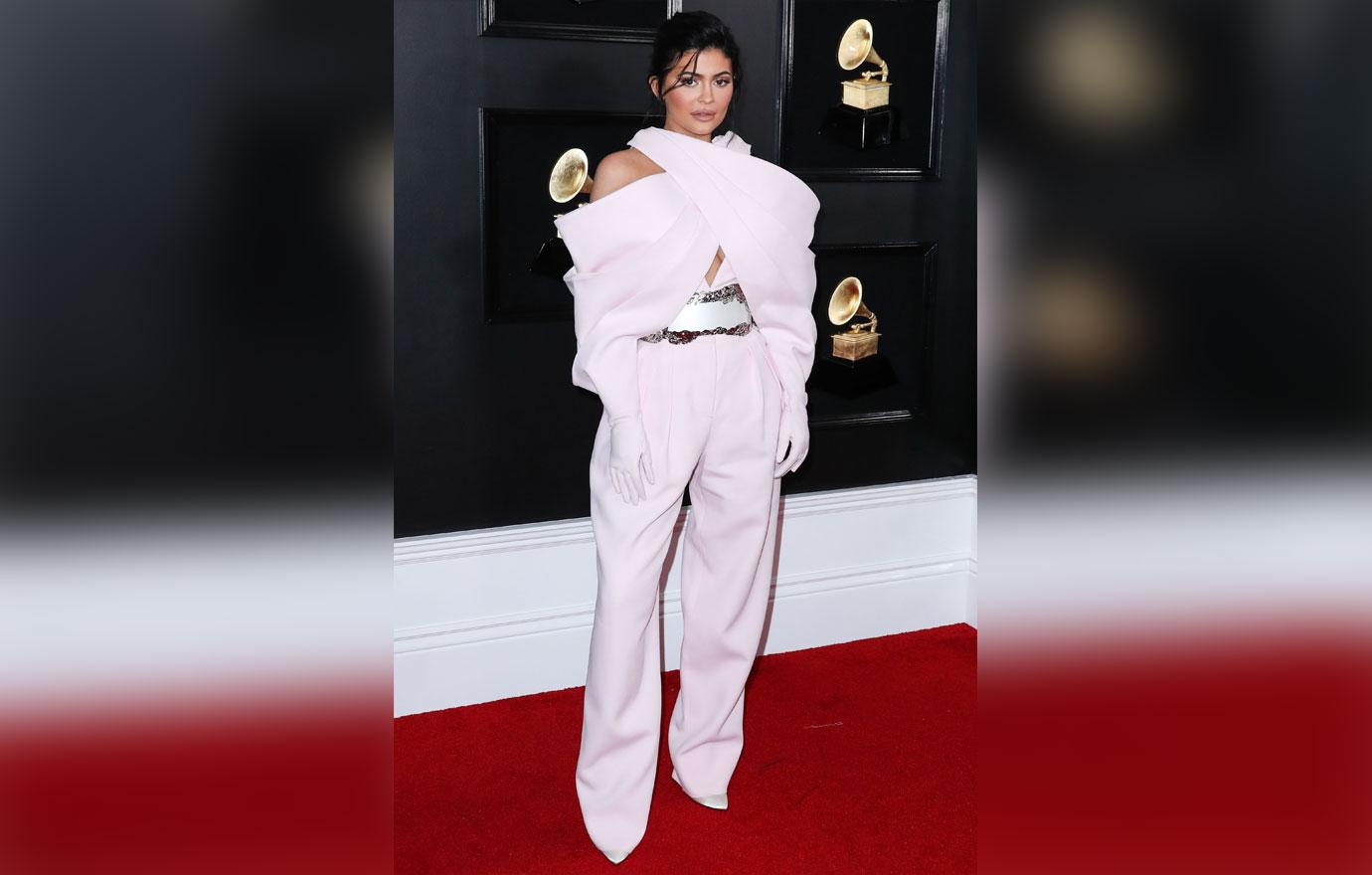 Article continues below advertisement
This marks the third time Kylie has posted anything to her personal Instagram Story since her baby daddy's deadly Astroworld Festival claimed the lives of 10 attendees.
The star's business accounts have scaled back their marketing strategies quite a bit in light of the tragedy, and Jenner has mostly refrained from posting on her own page – until Nov. 22, when she broke her less-than-three-week silence to wish her longtime pal, Hailey Bieber, a happy 25th birthday.
Atop a photo of the supermodel and Stormi, Kylie gushed, "Happy birthday @haileybieber. You are such a beautiful person inside and out. We love you lots."
A few days later, Jenner decided to share a short video of an elaborate, 3-tier electronic wood Christmas pyramid by Muller, which The Daily Mail estimated likely cost the star over $1,000 to ship from Germany.
The only time Kylie's 285 million Instagram followers have gotten any sort of comment on the Astroworld massacre is when she released a statement about what officials called a "mass-casualty" event.
Article continues below advertisement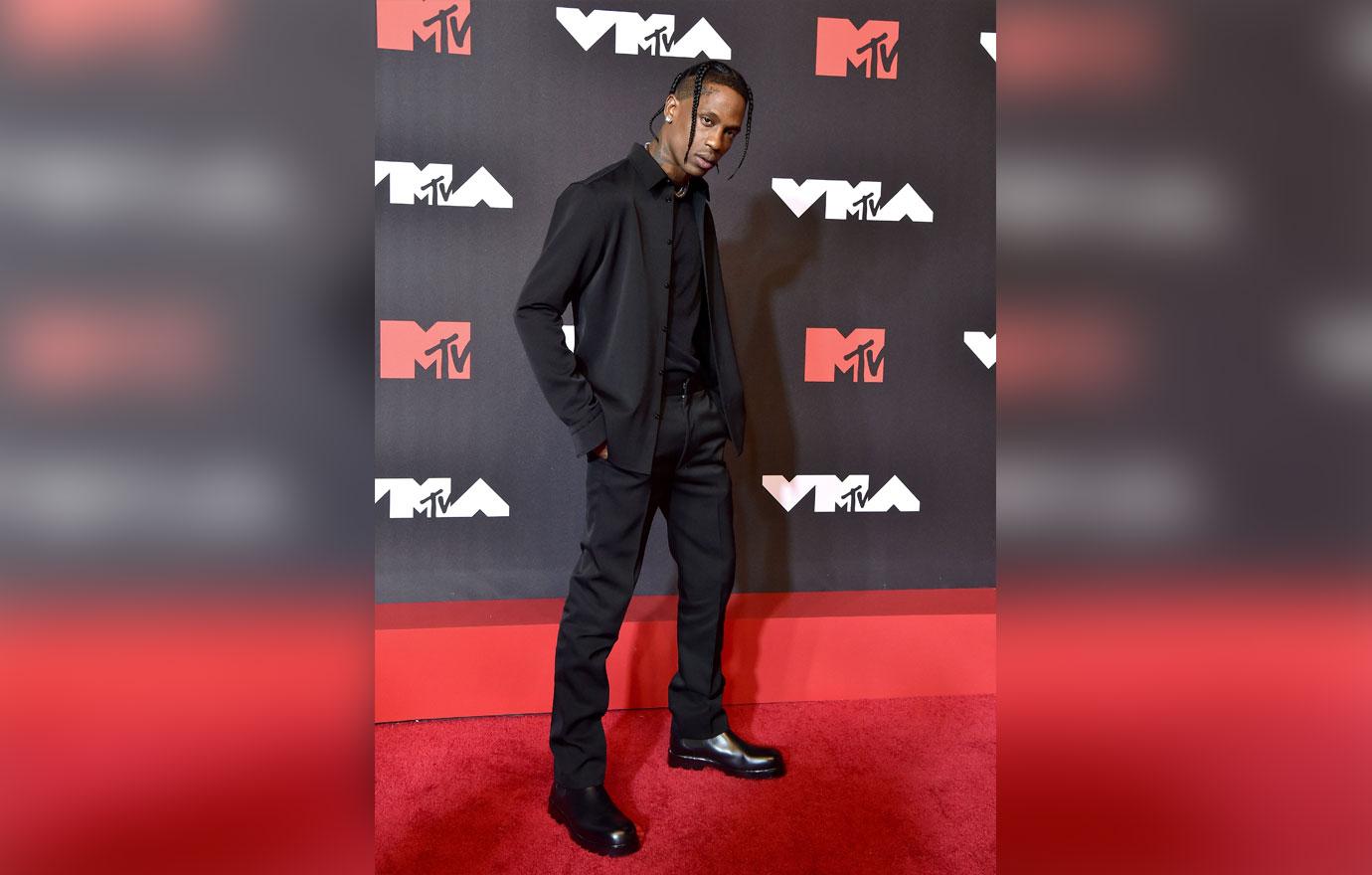 "Travis and I are broken and devastated," Jenner wrote via her Instagram Story, two days after the Nov. 5 show in Houston, Texas. "My thoughts are prayers are with all who lost their lives, were injured, or affected in anyways by yesterday's events. And also for Travis, who I know cares deeply for his fans and the Houston community."
Kylie – who was at the chaotic concert with the couple's daughter and her sister, Kendall Jenner – went on to "make it clear we weren't aware of any fatalities until the news came out after the show and in no world would have continued filming or performing."
Article continues below advertisement
As RadarOnline.com previously reported, 50,000 people flocked to Houston's NRG Park to celebrate their favorite rapper performing in his hometown; however, the packed concert took a turn shortly after 9 PM when the rowdy crowd started to surge toward the front of the stage.
As a result, thousands of attendees were "compressed" and "unable to escape the situation," leaving hundreds of fans injured and 10 people dead.
Travis could be on the hook for billions of dollars in damages, as he has been hit with numerous lawsuits in the weeks since the fatal festival.