Kylie Jenner Fires Back At Pregnancy Rumors After Conspiracy Theorists Overrun Internet With Speculation & 'Clues' She's Expecting
Kylie Jenner is firing back at all the conspiracy theorists who believe she's pregnant with baby #2 -- and she's doing it in the most subtle KarJenner way possible.
Article continues below advertisement
The newly turned 24-year-old Keeping Up With The Kardashian star flashed her body on social media for all those naysayers that claimed she was in hiding on her birthday because she was hiding a belly.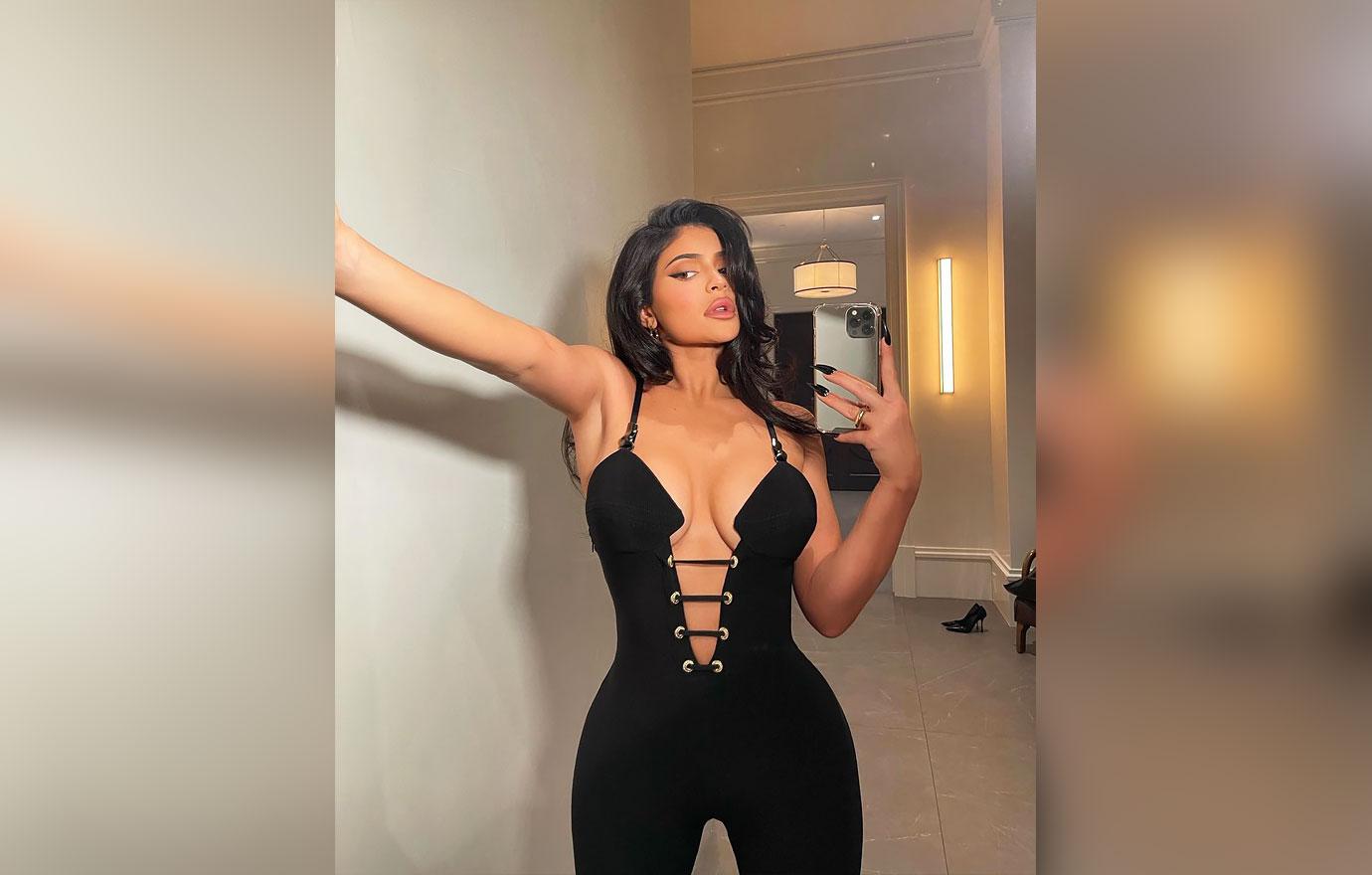 Article continues below advertisement
Taking to her Instagram Stories on Wednesday, just one day after her birthday, Kylie showed she had already been in the salon getting a fresh set of nails.
Showing off her brand-new acrylics, each finger on the billionaire's hand consisted of two different colors of the rainbow. For instance, one of her thumbs displayed a french tip half purple, half baby blue.
Article continues below advertisement
Moments later, Kylie posted a full-body selfie wearing a skintight pink dress to flaunt her unbelievable body to show that she isn't hiding a baby bump.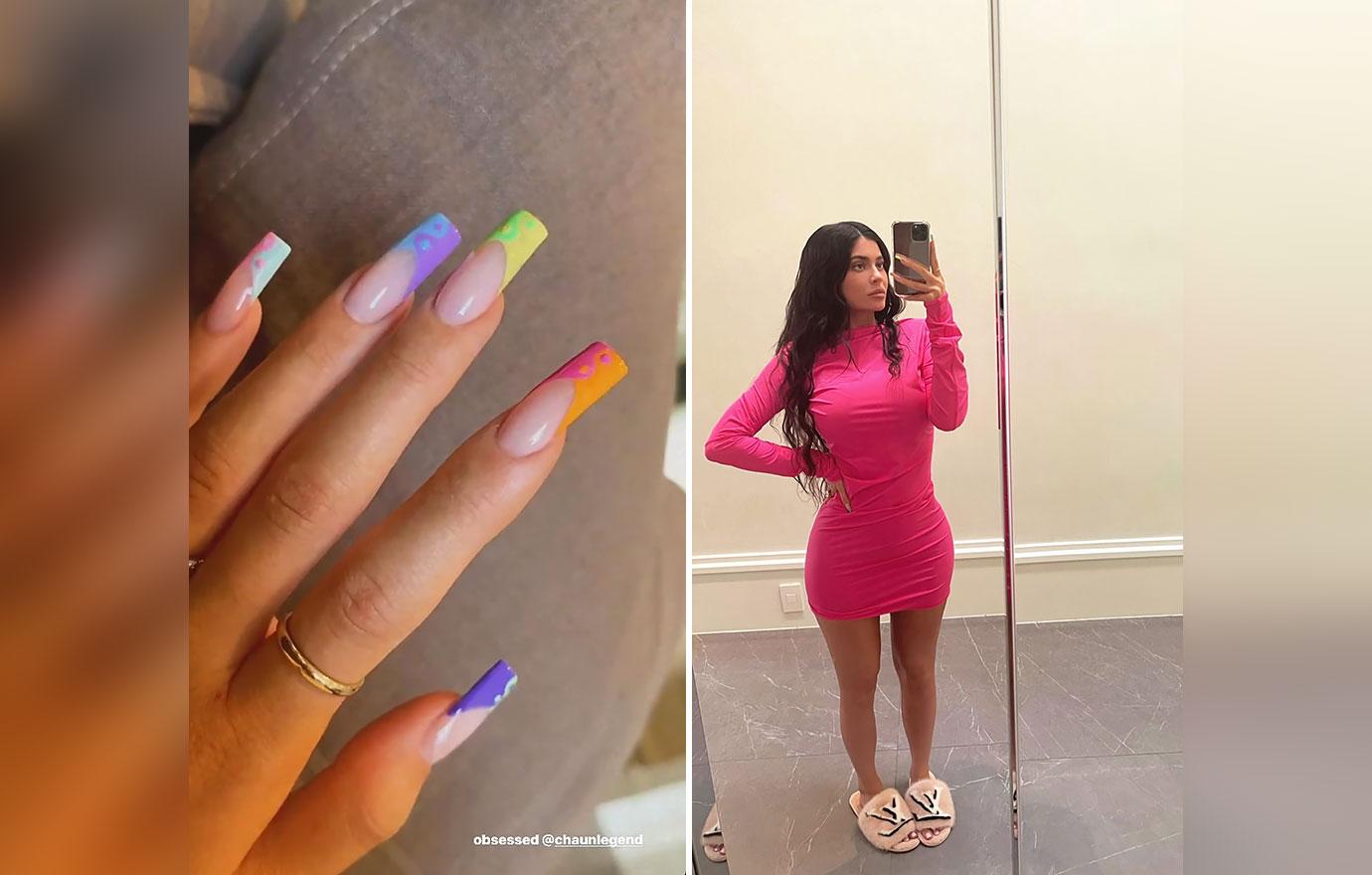 Article continues below advertisement
As RadarOnline.com reported, fans went down a rabbit hole after they noticed not one person posted a photo of Kylie from her birthday breakfast.
Article continues below advertisement
She shared a snap wearing a killer green dress that many speculated was an old photo. Her big sister Kim Kardashian only added to the pregnancy rumors when she tagged Kylie in a hands-only shot.
KUWTK fans were quick to note that Kylie's nails didn't match the ones she had in her green birthday dress. Spies pointed out Stormi Webster's mommy was sporting light pink acrylics in her full-body shot but Kim's photo showed her with a green-tipped french manicure.
Article continues below advertisement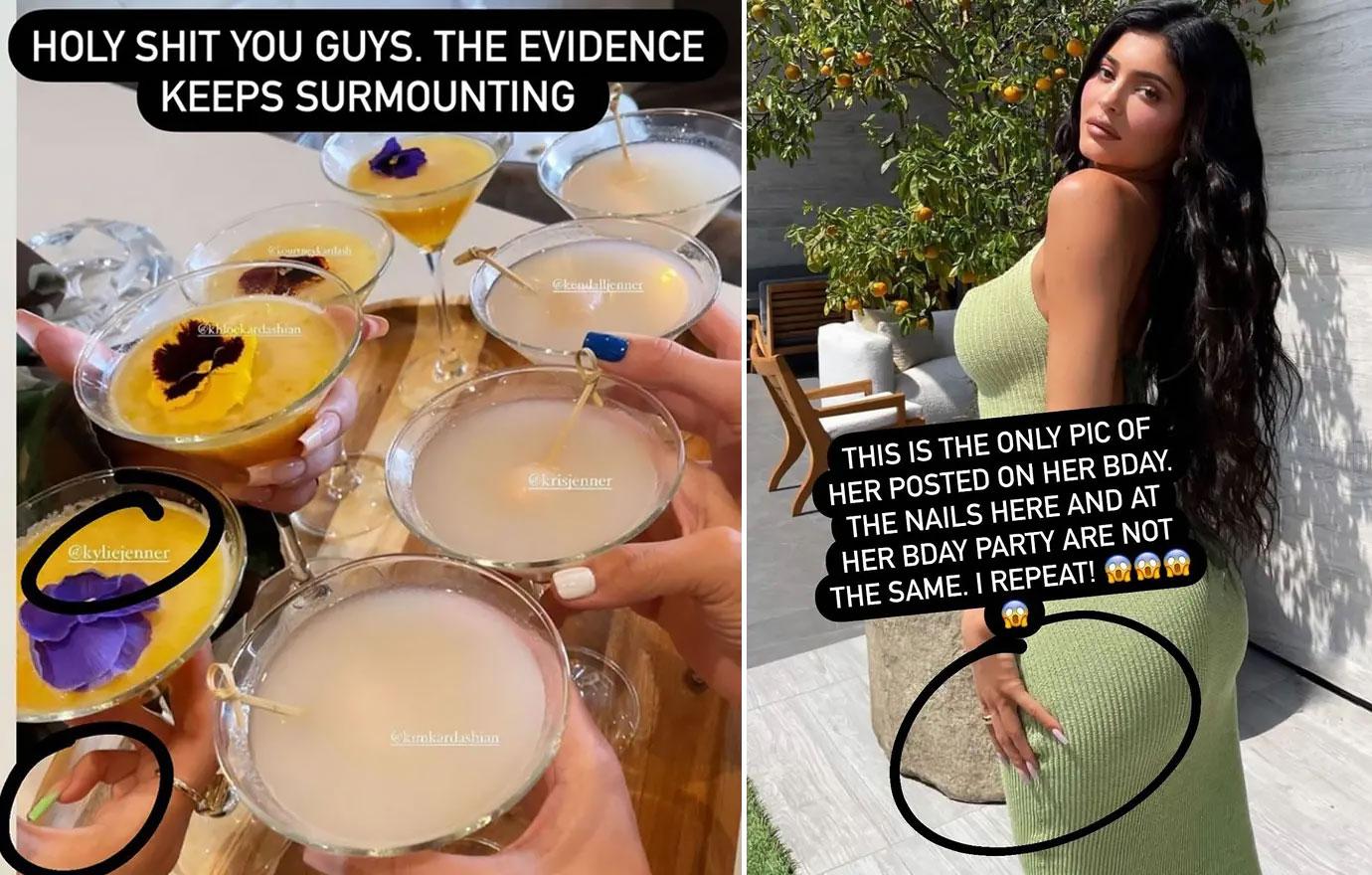 Knowing the information we have now, it's very possible Kylie's birthday nails were the colorful french tips she later showed off, and her outfit was most likely the tight pink dress with her matching Louis Vuitton plush slippers.
Article continues below advertisement
Definitely not what the conspiracy theorists want to hear. They are still blowing up the Internet, pointing out clues that they think scream pregnancy.
Just to stick the final nail in the pregnancy coffin, Kylie followed up by posting a photo holding hands with her bestie Stassie Karanikolaou on Wednesday. The photo is clearly recent because Stassie was sporting the same burgundy workout pants in the gym yesterday.
Article continues below advertisement
Kylie welcomed her daughter Stormi with her then-boyfriend Travis Scott in February 2018. The couple broke up one year later but continued to co-parent together.
It appears they have rekindled their romance because they were all over each other earlier this summer in Miami and have been inseparable ever since.
Article continues below advertisement