Kourtney Kardashian & Travis Barker Make Out In Venice Streets Hours After Ex Scott Disick Trashed Their PDA-Filled Vacation To Reality Star's Other Ex Younes
Kourtney Kardashian & Travis Barker are completely unfazed by her ex-boyfriend Scott Disick's jealously towards their relationship and specifically their romantic vacation in Europe.
Paparazzi caught the lovebirds walking the streets as they arrived at the Venice Film Festival. The couple was seen holding hands and Kourtney even went in for a short make-out session in front of onlookers.
Article continues below advertisement
Kourtney wore a silky brown suit while her man rocked a black hoodie with studs all over it. Neither looked bothered by the drama waiting for them back home.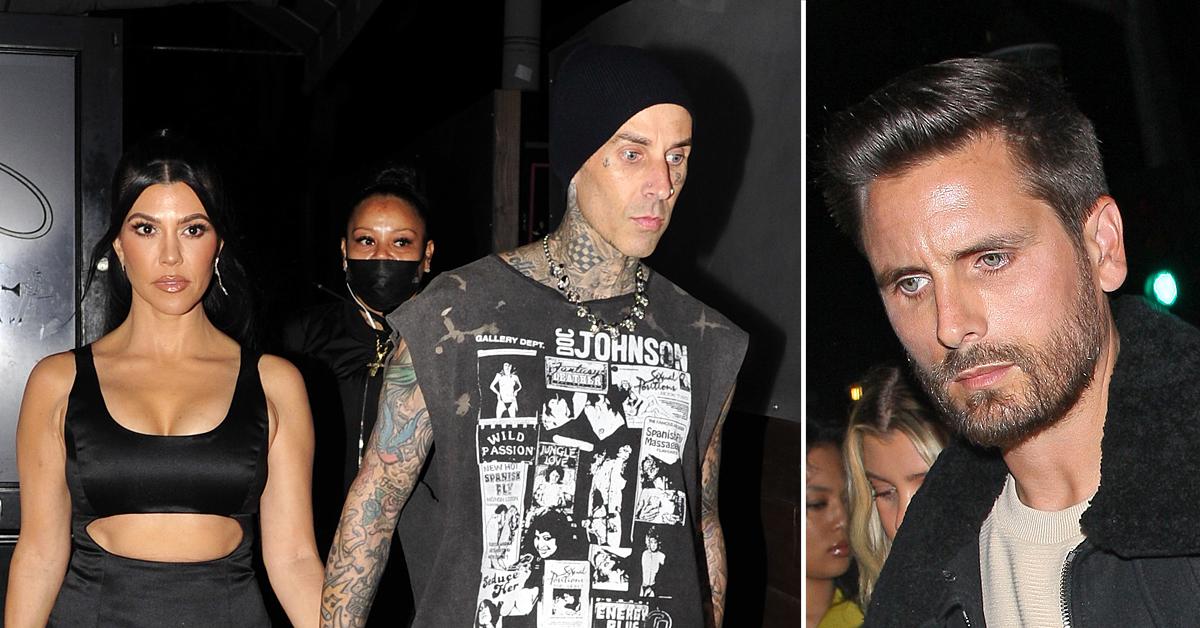 Article continues below advertisement
As Radar previously reported, the Keeping Up With The Kardashian star's baby daddy is losing his mind watching his ex and Travis flaunt their love in front of the cameras. Scott decided to reach out to Kourtney's other ex-boyfriend Younes Bendjima.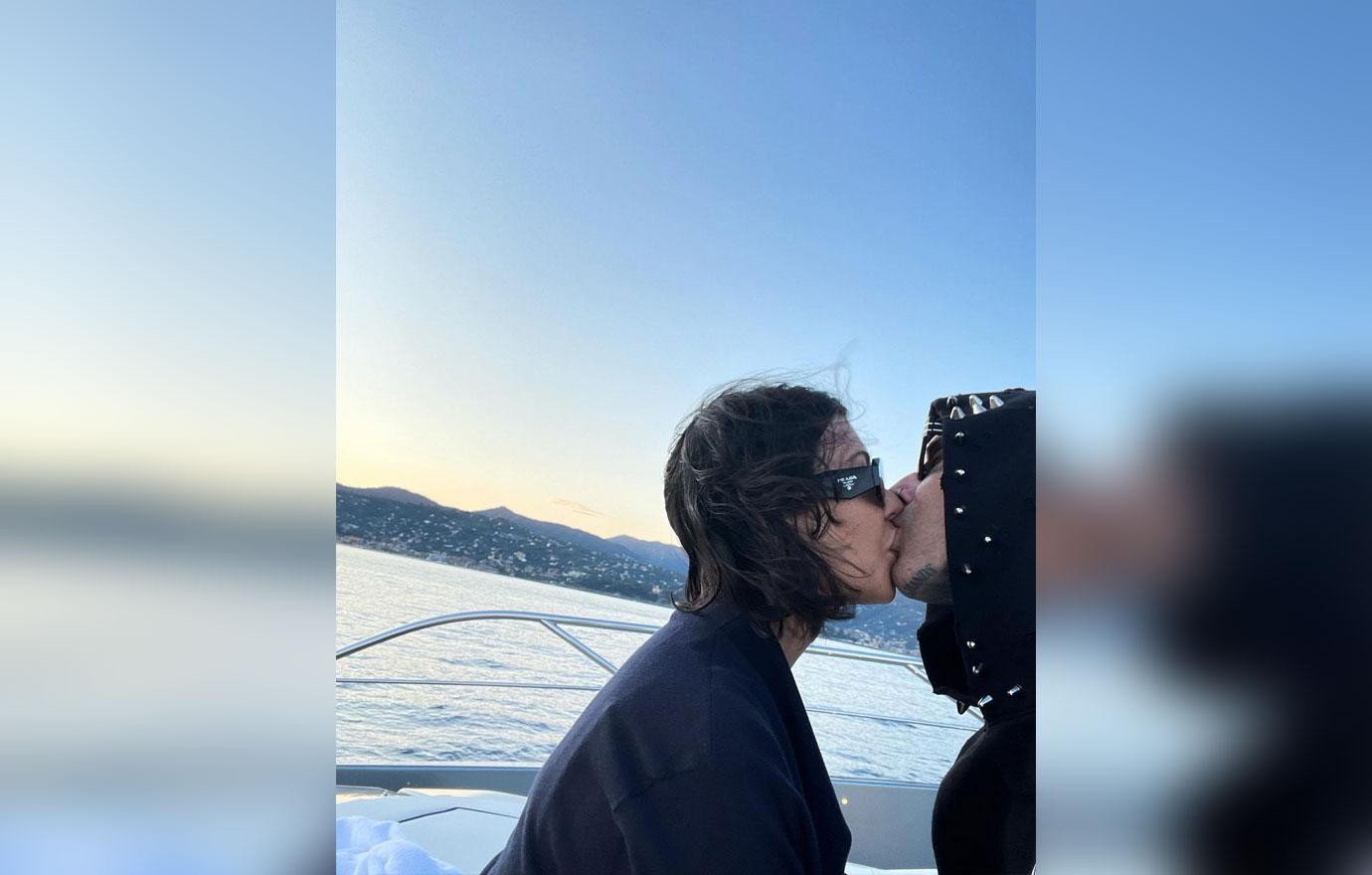 Article continues below advertisement
He said a paparazzi photo of Kourtney all over Travis while on a yacht overseas. He wrote to Younes, "Yo is this chick ok|!???? Broooo like what is this. In the middle of Italy."
Younes replied, "Doesn't matter to me as long as she's happy. PS: i ain't your bro."
Article continues below advertisement
Younes captioned the screenshot, "keep the same energy you had about me publicly, privately."
He ended, "couldn't miss this one. He been playing around for too long, tried to stay quiet and be the nice guy. back to work now."
Article continues below advertisement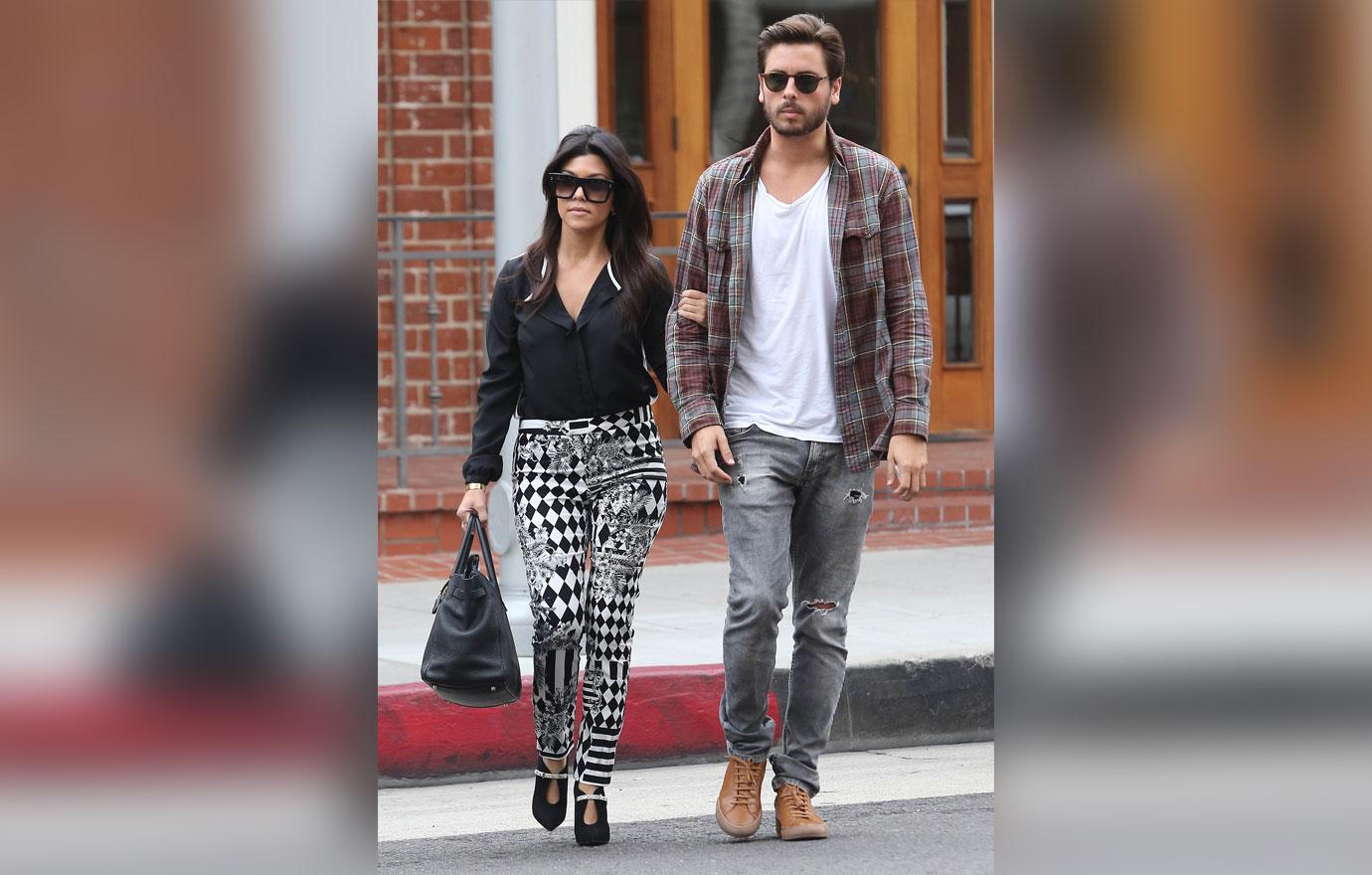 Scott's jealously is interesting given he's in a whole new relationship with Lisa Rinna's daughter Amelia Gray. The two have been dating for several months and are constantly posting each other on social media. It seems Scott's mind is somewhere else despite being in a committed relationship with Amelia.
Article continues below advertisement
For her part, Kourtney has given Scott chance after chance to pull it together to be with her. They have constantly gone back and forth on where they stand with each other. For the past couple of months, Kourtney and Travis have been going really strong and she doesn't seem too interested in finding out what Scott is doing.
Kourtney has yet to publicly address the leaked DM conversation.