Kourtney Kardashian Covers Her Stomach, Hides Possible Baby Bump Under Oversized Coat As Pregnancy Rumors Swirl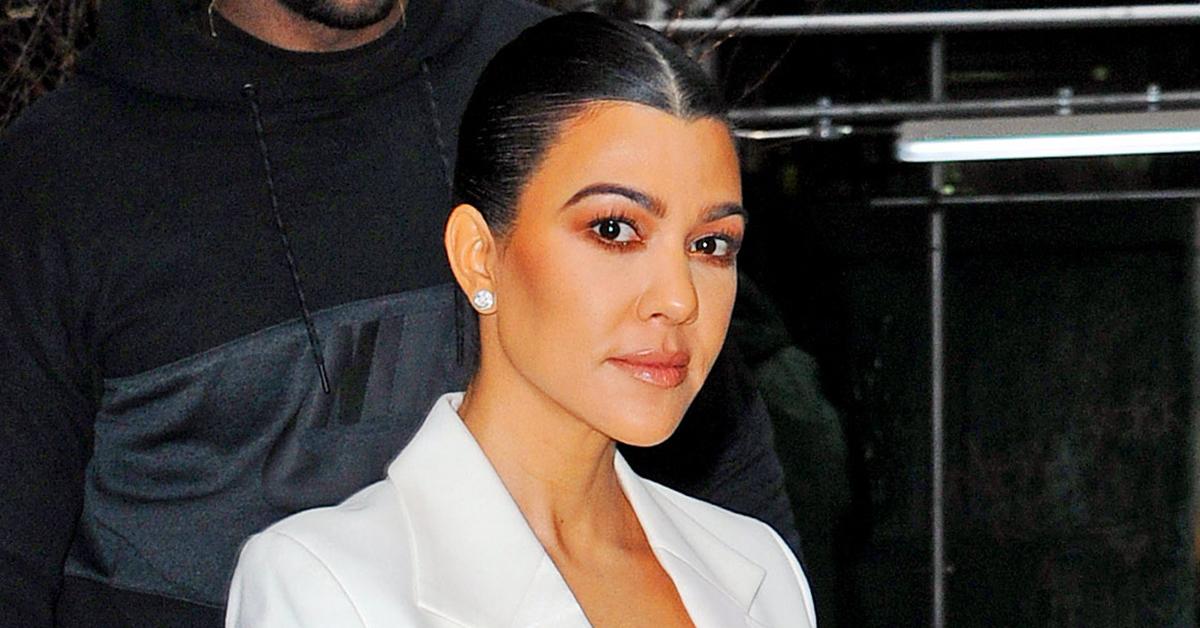 Kourtney Kardashian may be dropping hints that she's pregnant online, but she's not letting anyone see what's underneath her oversized, belted coat. The 42-year-old former Keeping Up With The Kardashians star hid her possible baby bump while filming a documentary for her lifestyle brand, Poosh.
Article continues below advertisement
Ditching her usual tight attire for something more conservative, Kourtney rocked a baggy leather jacket and kept her stomach concealed while the cameras rolled during a work meeting. Sitting down with her Poosh team, the reality personality-turned-CEO kept quiet on the baby rumors but did nothing to squash the speculation surrounding the possibility that she's growing her family.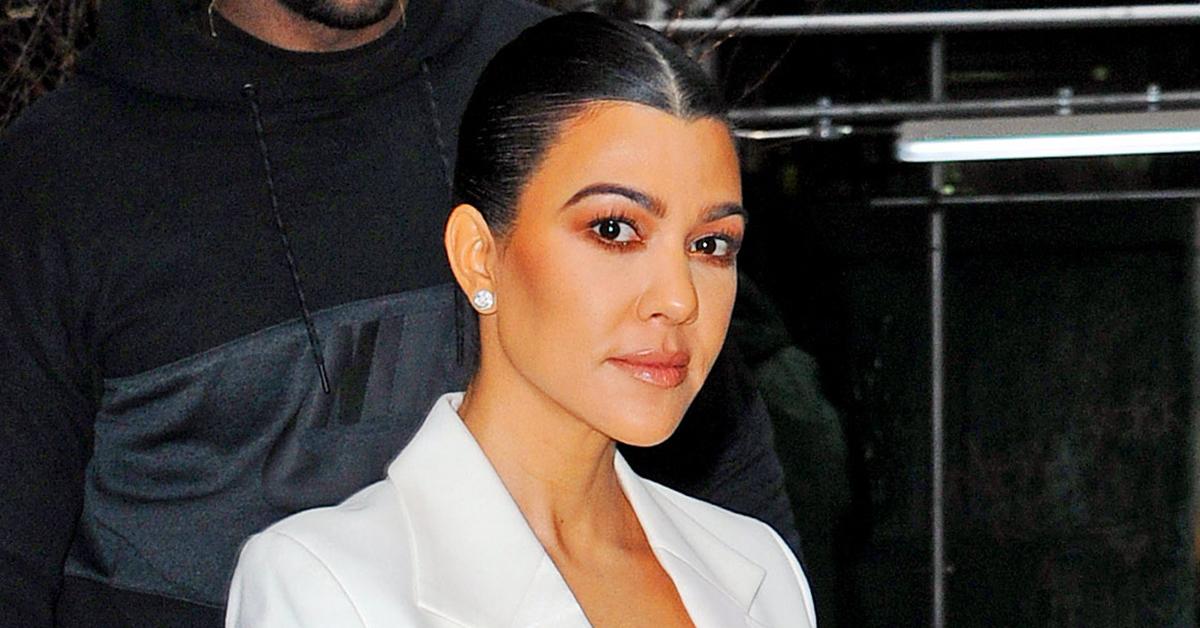 Article continues below advertisement
The documentary, Poosh Your Wellness 2022, showed Kourtney taking the meeting inside on a sunny day while discussing the future of the health brand with her employees. The lifestyle guru kept her curves locked away behind the oversized coat and kept her tummy out of the frame.
Sitting down at a table while keeping a stack of papers in front of her, the oldest KarJenner sibling made sure to cover her entire body, despite usually flashing the whole shebang.
Kourtney's documentary appearance isn't the only time she concealed her stomach as pregnancy rumors continue to make headlines. Over the weekend, she continued to fuel the baby speculation by wearing a flowing, non-clingy dress while stepping out with her fiancé, Travis Barker.
Fans believe her untraditional fashion choices might be another clue that she's expecting baby #4.
MORE ON:
Kourtney Kardashian
Article continues below advertisement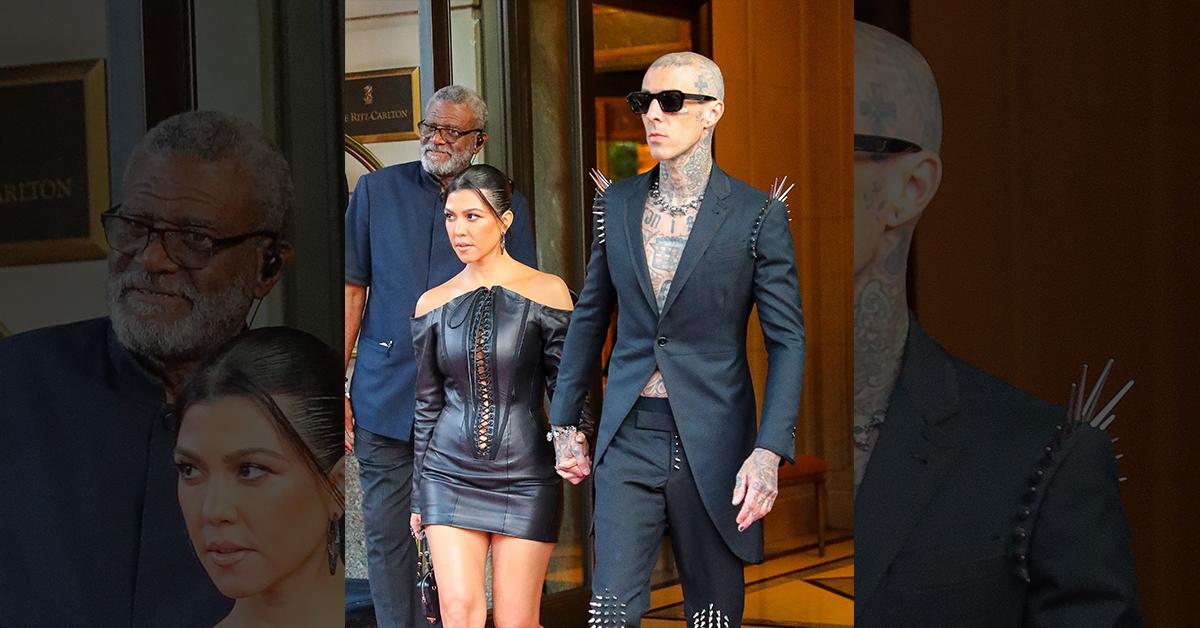 Kourtney's been dodging pregnancy rumors for months but recently revealed she's been divulging in some late-night cravings. Posting a photo of a chocolate milkshake, the mom of three dropped her "Cozy Cacao" recipe for all to see.
Her shake wasn't the only out-of-character meal the health nut has given into recently. Kourtney shared a big plate of pasta in the early morning hours, leaving her fans convinced she was about 16 weeks along.
Article continues below advertisement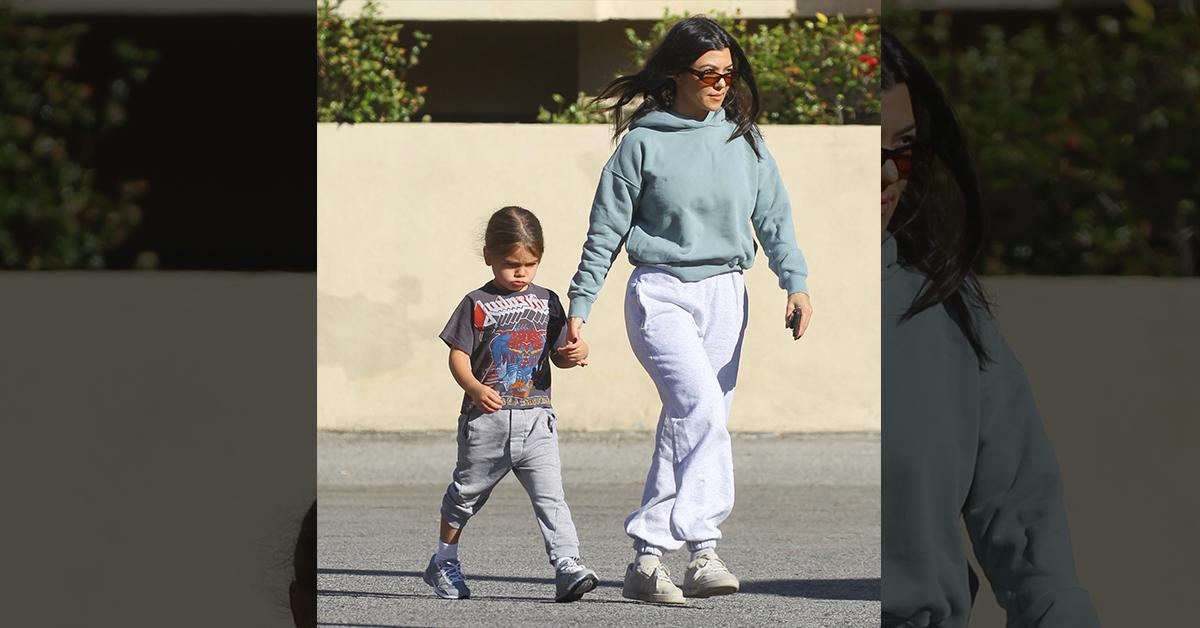 While Kourtney and Travis have yet to address the baby rumors, her actions aren't doing much to put the speculation to bed. According to an insider, the duo is excited to grow their family together.
"They will have a baby together without any doubt, it's just a matter of when and how," a source spilled to Us Weekly in October. "Ideally, Kourtney would like a natural birth. She's confident it won't be a problem because she's always been lucky to conceive naturally and has taken great care of herself physically."
The couple got engaged last year. Kourtney already has three children — sons Mason, 12, and Reign, 7, and daughter Penelope, 9 — whom she shares with her ex, Scott Disick. Travis is a dad to stepdaughter Atiana, 22, son Landon, 16, and daughter Alabama, 16, with his former wife, Shanna Moakler.