Bionic Bodyguards? Conspiracists Think Members Of King Charles III's Security Team Have Fake Hands After Bizarre Video Emerges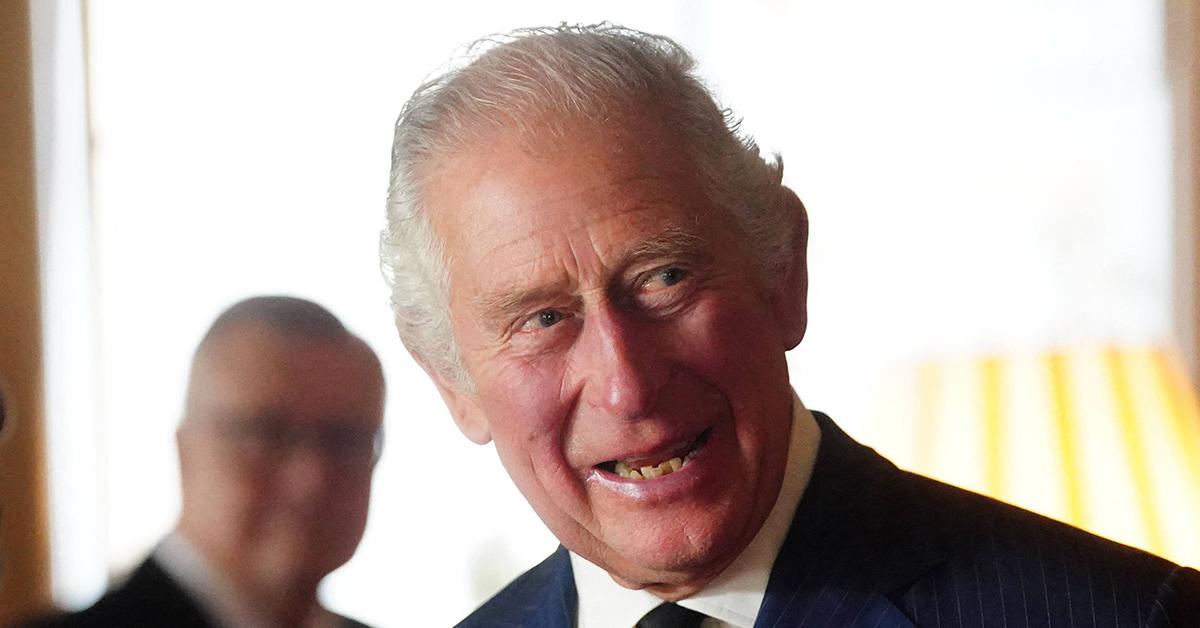 Is King Charles III being protected by bionic bodyguards? That's what conspiracists believe after a bizarre video emerged showing members of the new British monarch's security team appearing to hold their plastic-like hands in strange positions, RadarOnline.com has learned.
Article continues below advertisement
The wild theory is going around TikTok, with many debating whether the King's hired protectors have fake hands based on a series of recent clips, however, everyone is focusing on two guards in particular.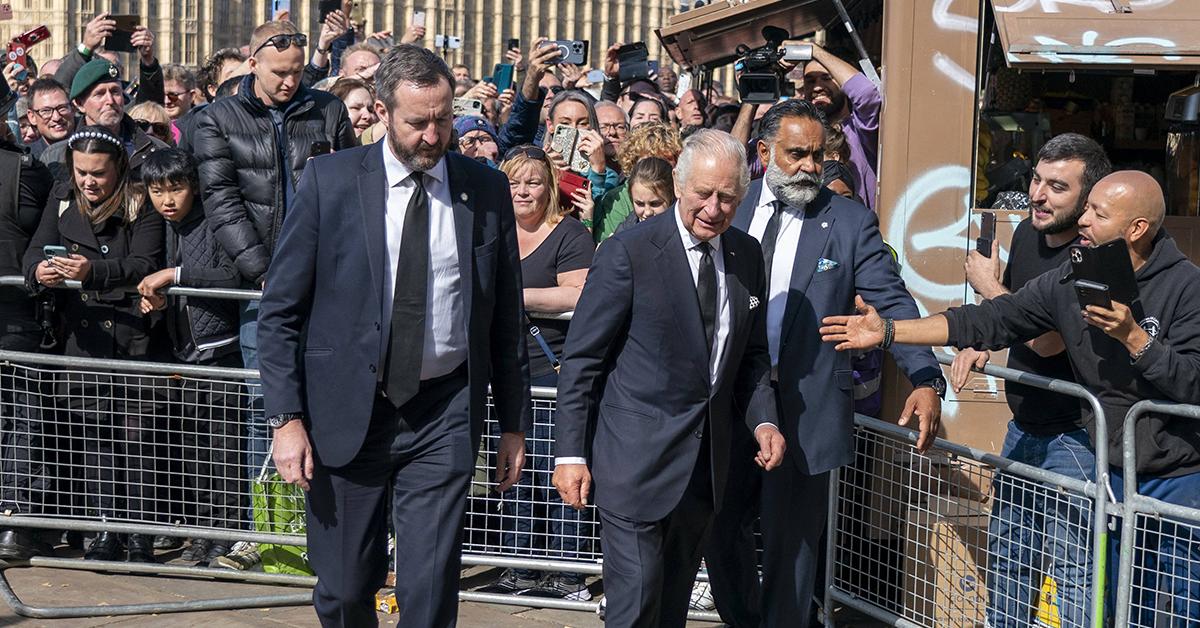 Article continues below advertisement
In the video, the user zeroed in on a team member with dark hair who was seen holding his right hand with his left in an eye-raising fashion. Many believed his mitts looked like a wax figure.
"King Charles Security, do some have fake arms?" the TikToker captioned the footage, which has collected a whopping 1.6 million likes. "The man on the left, the hand he is holding looks suspicious," one person chimed in. "It looks to be inanimate."
Later in the clip, the camera panned to an older gentleman with white hair, diligently keeping a watch on the King. The TikTok user pointed out the difference in his hands.
His left one was balled up, almost making a fist, while his left one was in the same position as that of a mannequin.
Article continues below advertisement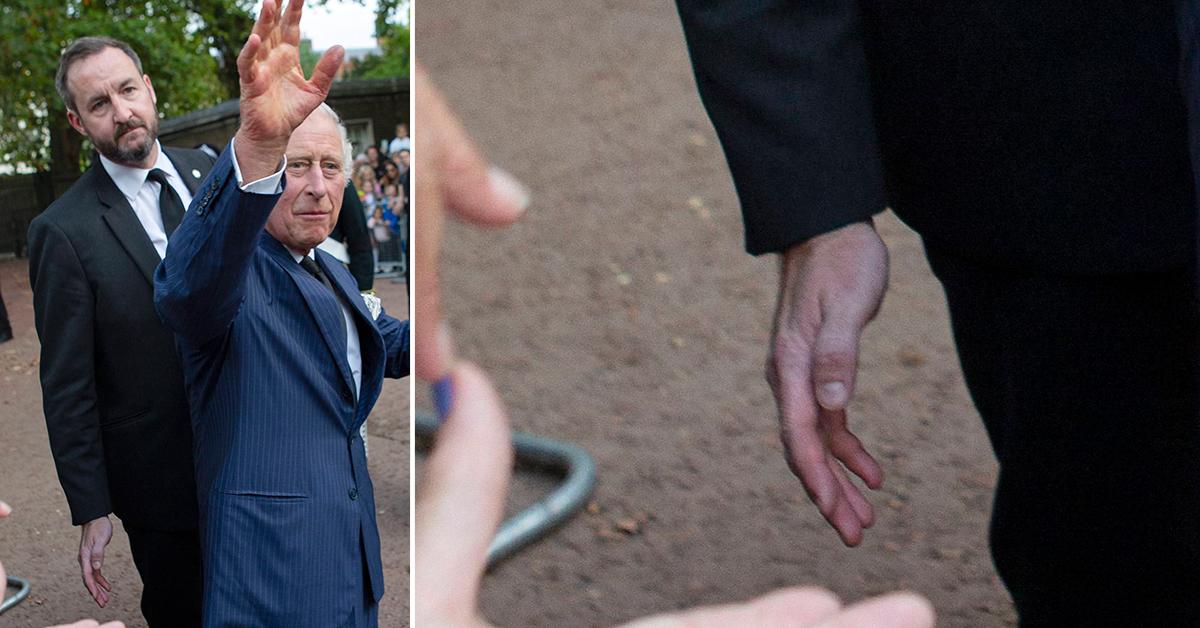 "Then this taller man one of his arms also looks fake," user jase_the_ace_ speculated. He also highlighted what appeared to be a big bulge in the man's jacket, suggesting the bump is actually his real hand on a hidden firearm.
Other TikTokers chimed in, claiming the hands seen in the footage are actually decoys.
Article continues below advertisement
"Real hand is already on his gun in case," one conspiracy theorist replied. "It's because he's an armed guard, his real hand is inside his jacket holding the gun, this isn't new or a secret."
Another wrote, "Secret service does this in America too. Prop hands. Their real hand is on loaded gun under the jacket."
"Right arm is real, left is false so he can conceal a weapon at ready state," added another.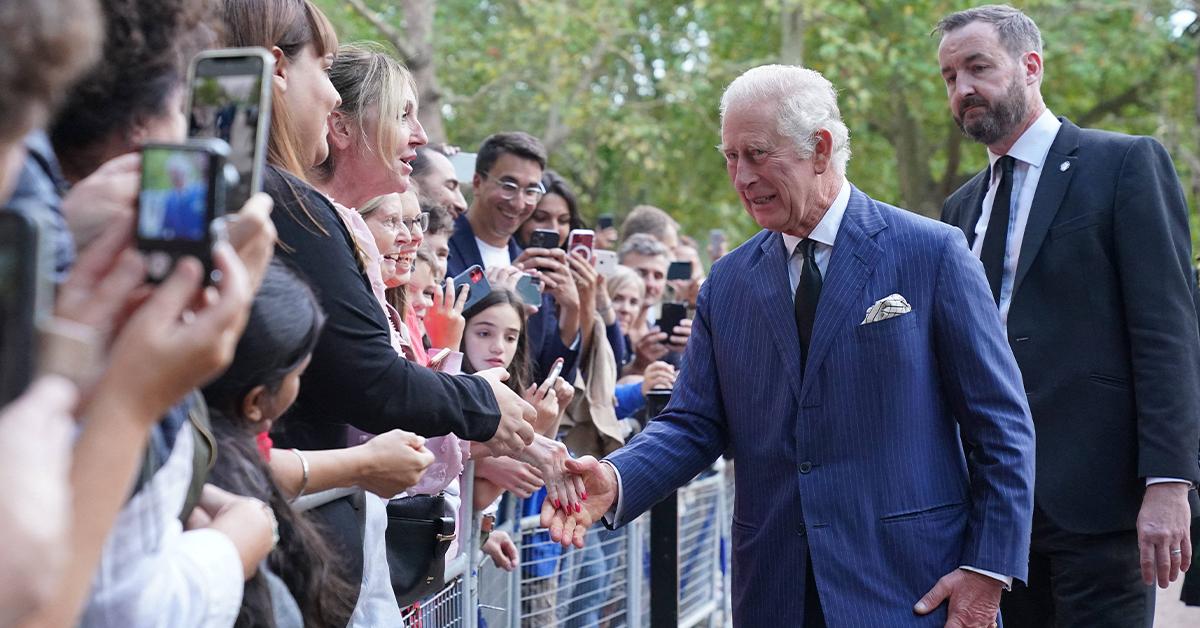 Article continues below advertisement
As fun as the theories are, an ex-pro debunked the conspiracy by confirming the King's men do not use prop hands.
"They definitely aren't fake hands," Will Geddes, a former bodyguard, told the Metro. "I can understand why some people might have thought they were because of what looks like an incredibly tight grip but they definitely aren't."