Kim Kardashian Rocks Head-To-Toe Leather Dominatrix Ensemble, Arrives In NYC In Freaky Style Ahead Of MET Gala
Kim Kardashian never ceases to amaze us with her sense of fashion, but this outfit is definitely a little different than usual.
The Keeping Up With The Kardashian star arrived in NYC in a freaky ensemble as she was wearing a head-to-toe leather costume ahead of the most anticipated fashion event, MET Gala, that will be taking place on Monday.
Article continues below advertisement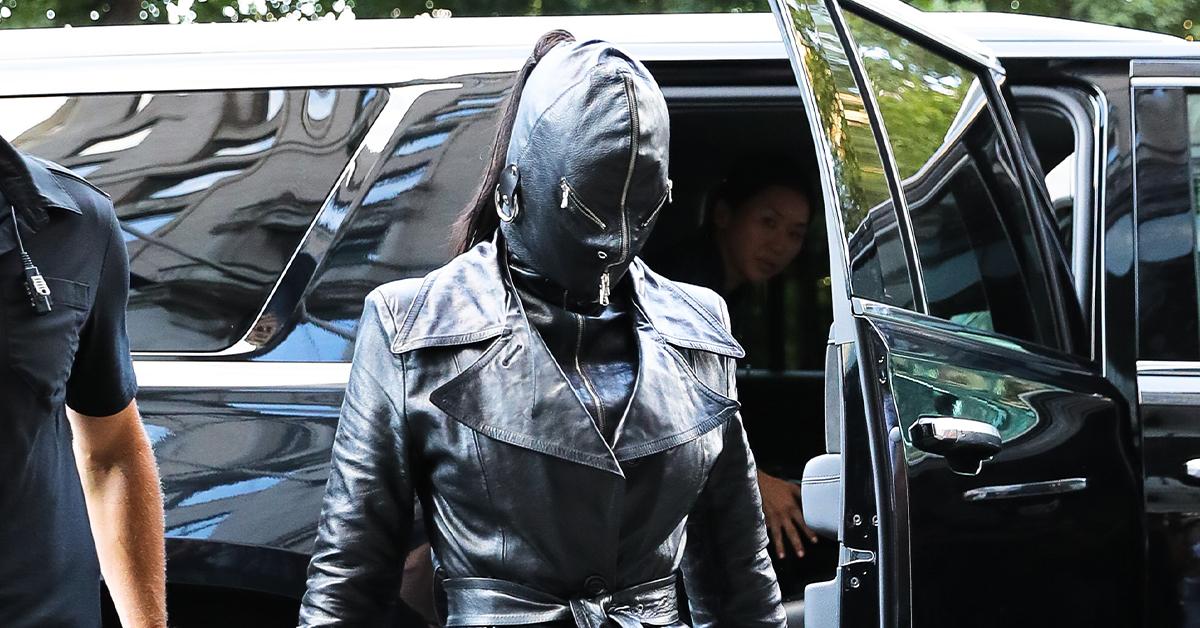 The 40-year-old reality star flew into NYC Saturday to attend the MET. As she walked into Ritz Carlton Hotel on Central Park South, she was photographed sporting the very bold outfit by Balenciaga that entails a trench coat along with matching gloves, loose-fitting pants, and stiletto boots. She topped off her distinct look with a complete head covering that leaves room only for her ponytail to stick out in the back.
In a black SUV, she arrived at the hotel, sharing more snaps of the costume on her Instagram using just a knife emoji as a caption tagging Balenciaga designer Demna Gvasalia.
Article continues below advertisement
Last month, the TV personality also wore an identical outfit at her estranged husband Kanye West's second Donda listening event that included an all-black Balenciaga ensemble, over-the-knee heeled boots, skintight pants, a long-sleeve top, and a full face mask over her head.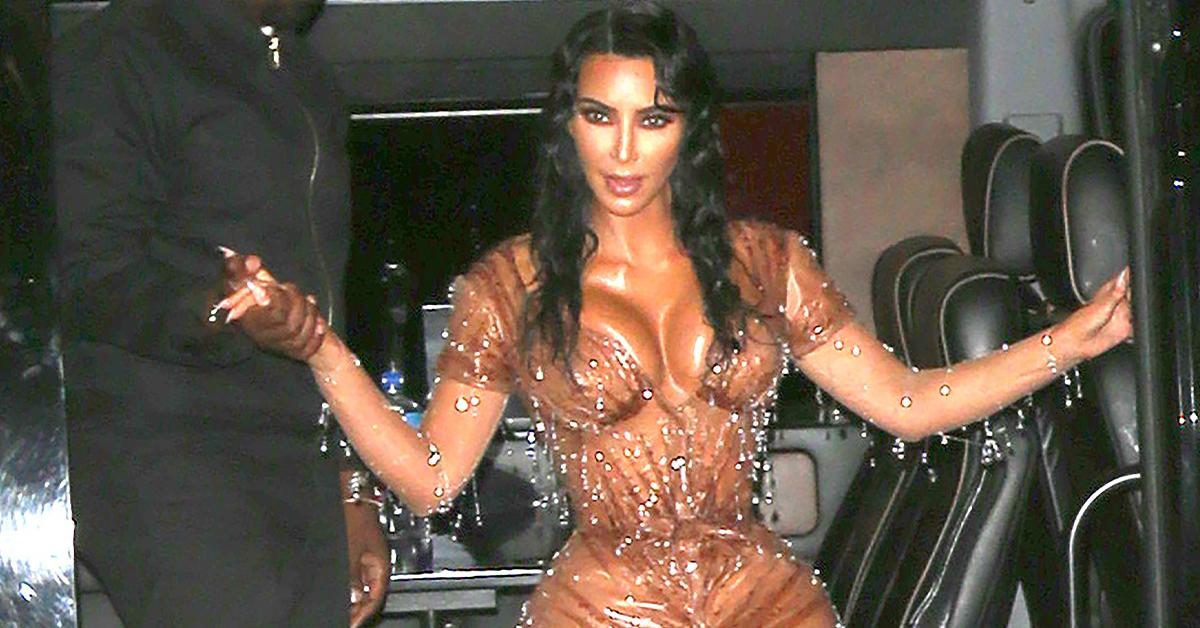 Article continues below advertisement
At the previous MET Gala event in 2019, the mother of four made headlines. She debuted a controversial look as she donned a skin-tight nude, body-hugging Thierry Mugler dress that made her waist look incredibly tiny, which had sparked speculation among fans that she had had her rib removed.
Although Kim clarified later that she wore a tight, custom-made corset designed by a well-known corset maker Mr. Pearl.
Her personal trainer, Melissa Alcantara, also came to her defense. Alcantara took to social media saying, "To make things clear...1. This dress is corseted BUT 2. Kim trains her ass off 6 days a fu**ing week, she wakes up early AF and is dedicated," she went on, adding, "I paved the road for her but SHE did the work! MOST IMPORTANTLY, I don't give a sh** about your opinions on her body, if you think [it's] fake or not! I see her every morning, I see her train and I see her sweat and I see all the work she does outside the gym and THAT is commendable!"
Article continues below advertisement
The sighting comes just after RadarOnline.com reported the SKIMS entrepreneur had been hit by complaints from neighbors regarding an underground bunker construction near her family home that she once shared with Kanye as one of the neighbors claims she's putting the residents at risk by doing the construction near high-pressure gas lines.