Kim Kardashian Reunites With Frenemy Stephanie Shepherd In Paradise, Six Months After Filing Divorce From Kanye West
Kim Kardashian is celebrating singlehood with her former assistant-turned-frenemy, Stephanie Shepherd.
Article continues below advertisement
The former feuding besties are currently off in Paradise, marking six months since the Keeping Up With the Kardashian star filed for divorce from Kanye West.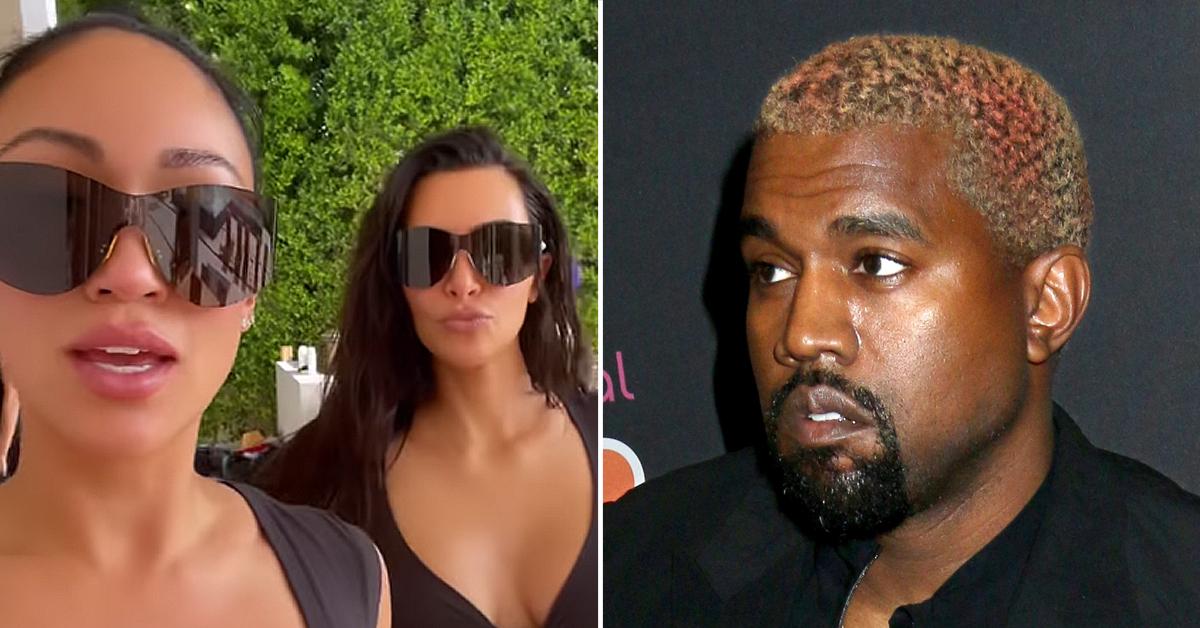 Article continues below advertisement
Kim and Stephanie are away at an undisclosed location, but they surprised everyone when they popped up on social media together.
Article continues below advertisement
The KKW Beauty founder got the hell out of Dodge after her soon-to-be ex-husband returned to Los Angeles. Kanye was back in the Sunshine State on Monday, despite not releasing his Donda album as promised.
While Ye was shockingly caught with his wedding band on, Kim was clearly not sporting hers on the girls' getaway.
Article continues below advertisement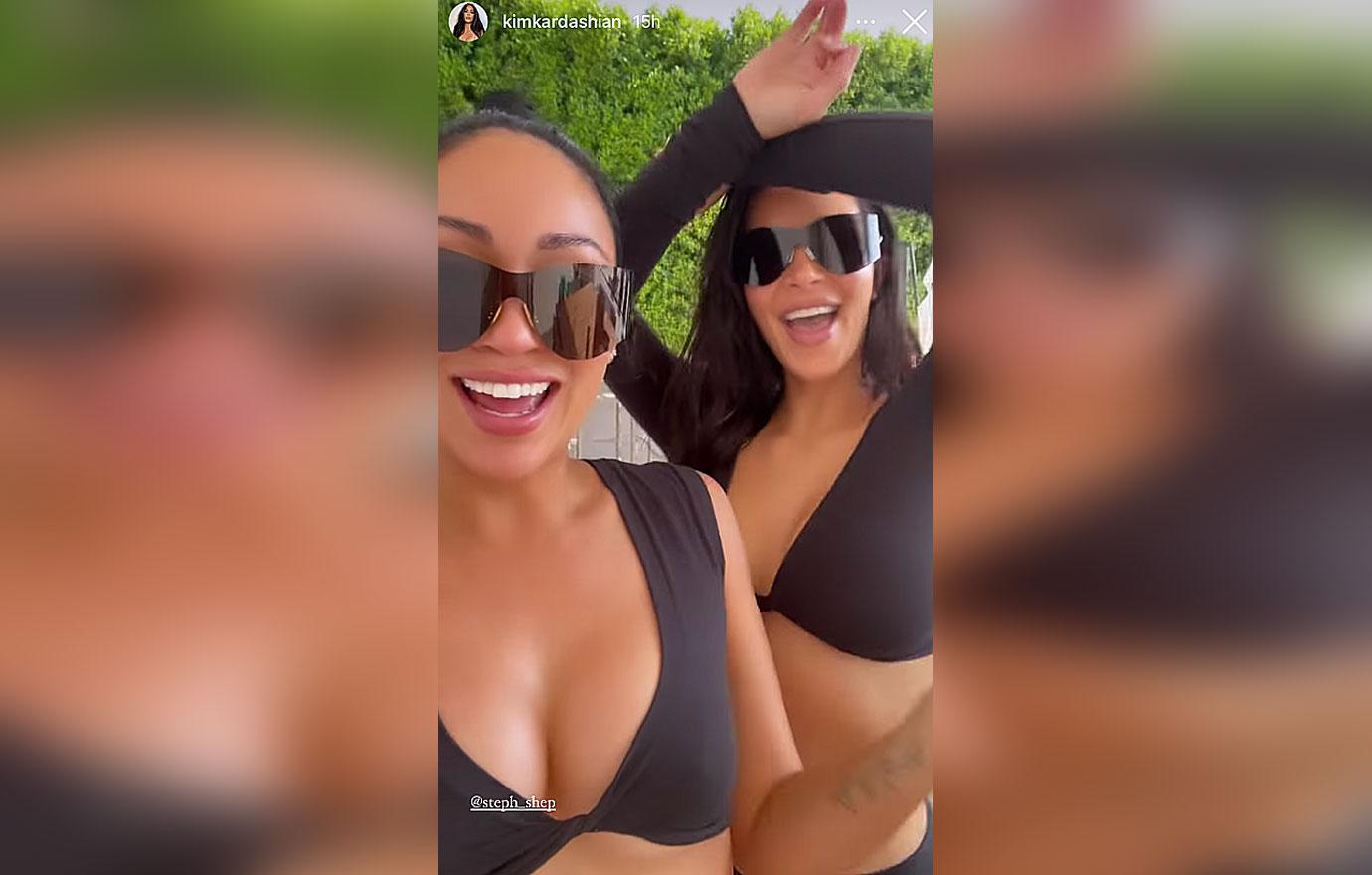 The 41-year-old sported a spandex crop-top and leggings in the video with Steph. Showcasing her incredible body, Kim danced in the background of the video and held up her bare hands while flashing her signature grin.
Article continues below advertisement
The ladies looked like their beef in the past, as they moved around to the music and showed their bond on Monday.
Kim and Stephanie started working together in 2013, but the KUWTK star ended their professional relationship in 2017, which sparked major drama.
Article continues below advertisement
"Kim made a decision to let Stephanie go," the insider told PEOPLE at the time. "She was a good assistant but when Stephanie wanted to transition into a larger role with Kim's brand and businesses, it just didn't work. Kim gave her the chance but after a short period of time it became clear that Stephanie just didn't have the knowledge to take on a role like that. Kim made an executive decision to part ways."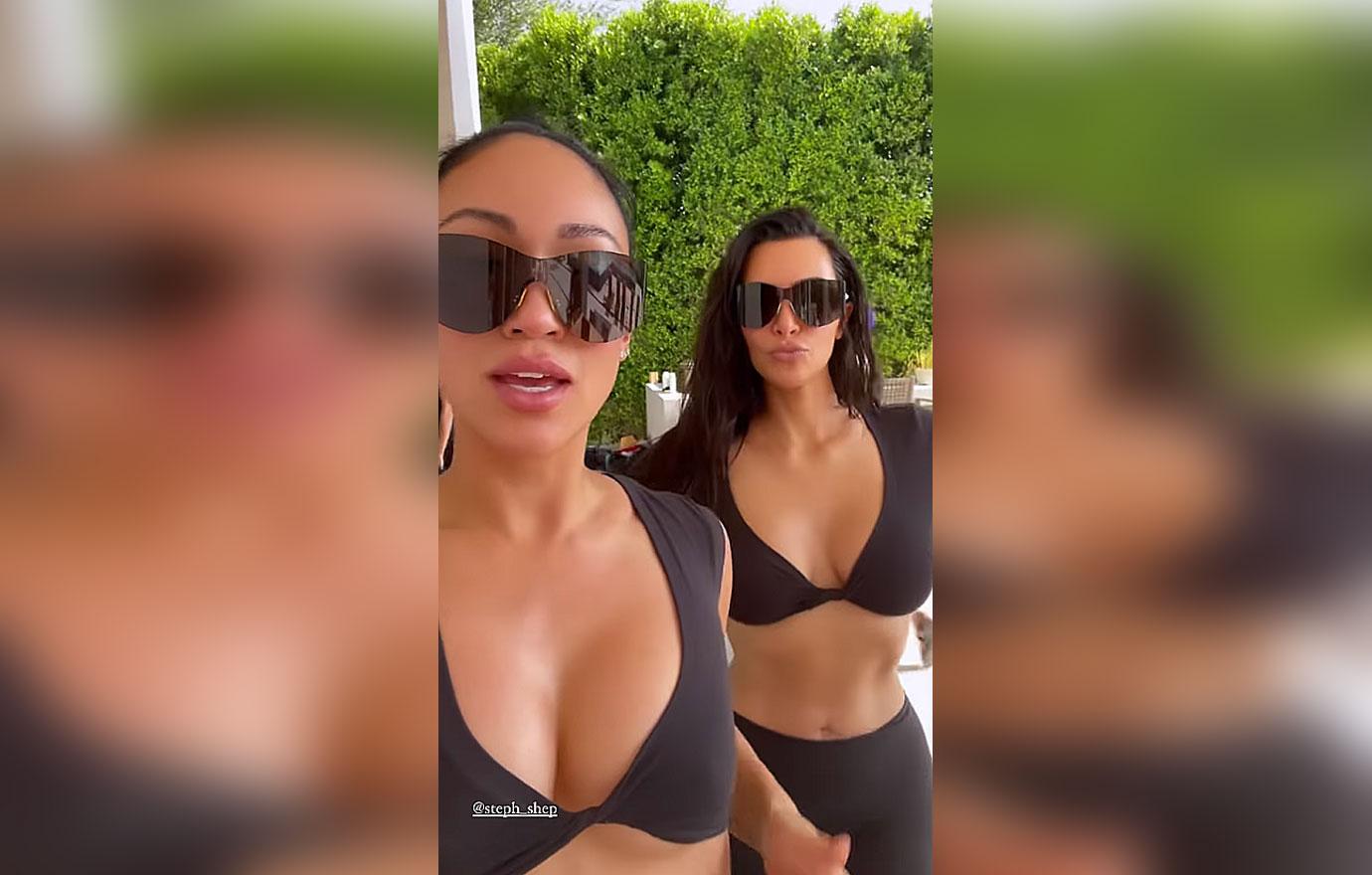 Article continues below advertisement
The two were first spotted together again in 2019 and joked about their friendship. When a fan commented that their reunion was "really awkward," Stephanie clapped back. "OMG SO AWKWARD. LETS PASS MORE JUDGEMENT ON PEOPLE AND RELATIONSHIPS YOU KNOW NOTHING ABOUT. TELL ME MORE!" she wrote.
This isn't the first time Kim has been spotted with Steph amid her divorce from Kanye.
Article continues below advertisement
The duo made heads turn in Miami together earlier this year, just two months after Kim officially pulled the plug on her marriage.
Kim filed for divorce from the rapper in February after six years of marriage. The former couple share four children together -- North, 8, Saint, 5, Chicago, 3, and Psalm, 2.
Article continues below advertisement
KUWTK fans watched as Kim struggled with the distance of her marriage on the last season of the show. Kanye lived on his Wyoming ranch while she stayed back working and taking care of the kids in L.A.
Ironically, Kanye might be in L.A. right now, but he's not with the kids. Kim showed that she took her tribe with her, posing with her youngest in paradise on Tuesday.