Kim Kardashian Accused Of Photoshopping Boyfriend Pete Davidson 'Beyond Recognition' In 'Late Night Snack' Photos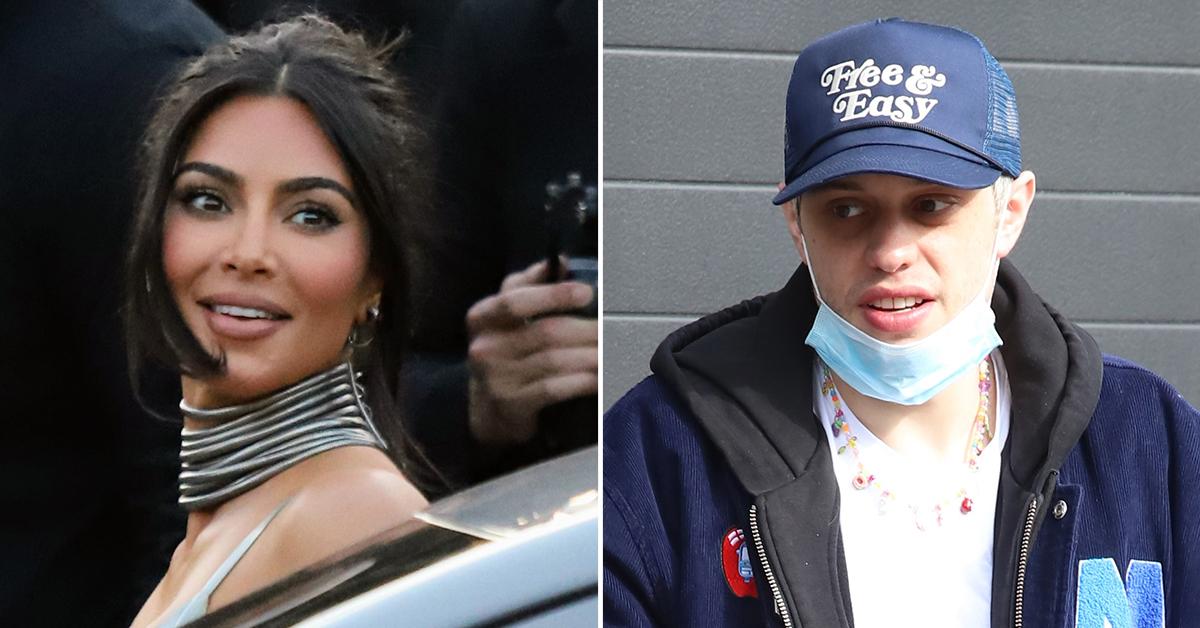 Kim Kardashian is being accused of another Photoshop scandal — but this time, Pete Davidson is the alleged target. Fans are taking issue with Kim and Pete's PDA-filled "late night snack" shots, with many accusing the upcoming Hulu star of heavily editing her boyfriend's face "beyond recognition."
Article continues below advertisement
The photos in question were posted by Kim, 41, on Monday and showed the lovebirds cuddled up with their hands all over each other following last week's red carpet premiere of her family's new show, The Kardashians.
Wearing the metallic silver dress that clung to her famous curves, Kim can be seen divulging in pizza, Diet Coke, and the Saturday Night Live comedian, 28.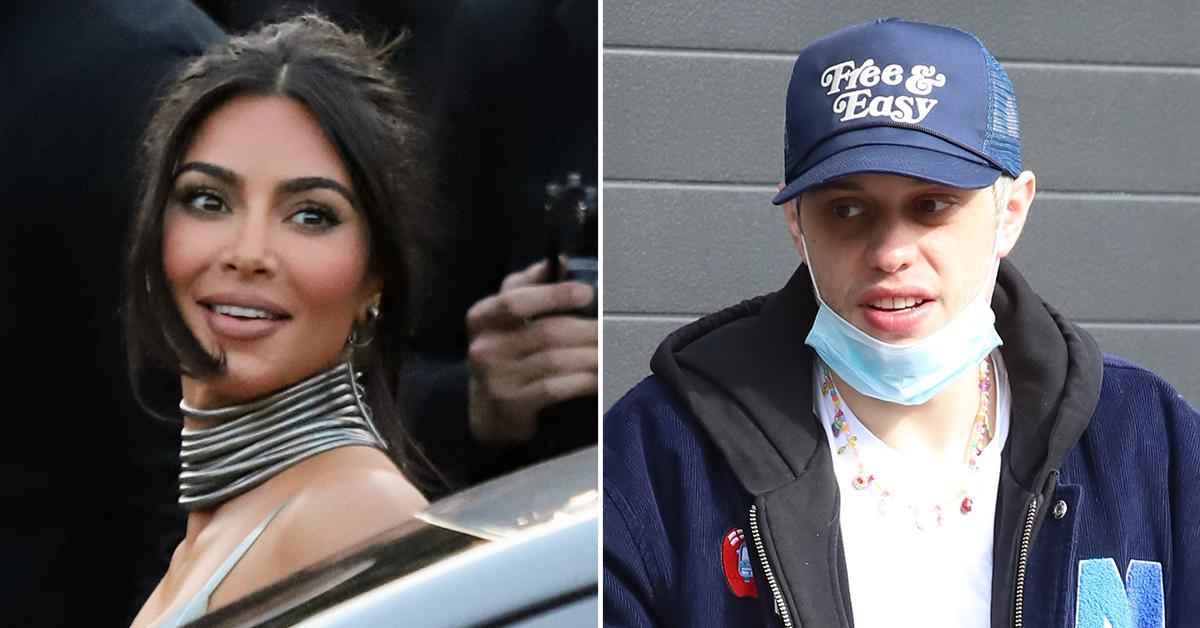 Article continues below advertisement
In one snap, Pete, who's wearing a plain white shirt, wraps his arms around Kim's slender waist while going in for a kiss on her cheek. In the other photo, the couple looked deep into each other's eyes.
The shots were taken at Jon & Vinny's in Los Angeles on Thursday. Kim and Pete joined newlyweds Kourtney Kardashian and Travis Barker for a late-night bite after the Hulu event, and while the pizza is arguably the best in the city, they only seemed to have an appetite for each other.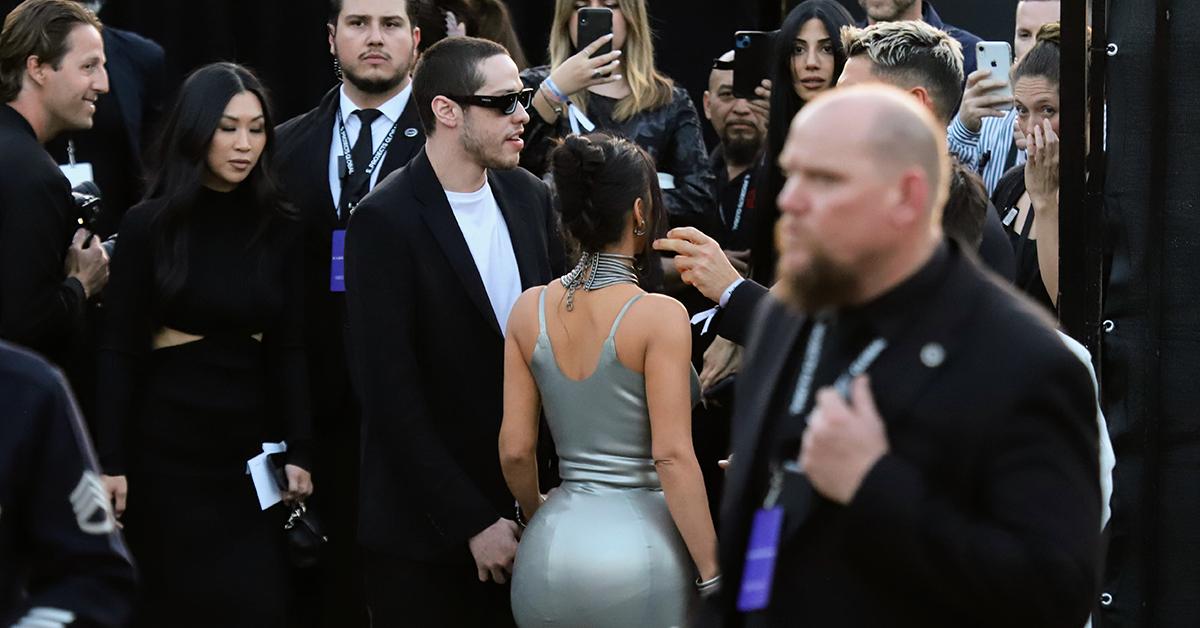 Article continues below advertisement
"Late nite snack," Kim captioned the photos. Fans immediately took a deep dive, investigating the alleged "edited" shots. Taking to Reddit, they unleashed their Photoshop theories.
"Came here to say that. He's looking bizarre in this pic. Looks nothing like him. What the f--k," one hater wrote. "He got facetuned more than she did LMAO. She's definitely photoshopped him," accused another.
"She edited him beyond recognition. This is insane. Looks nothing like him," added a third. "Pete definitely feels edited or maybe it's just the stubble. Looks different in this picture though," shared someone else.
Article continues below advertisement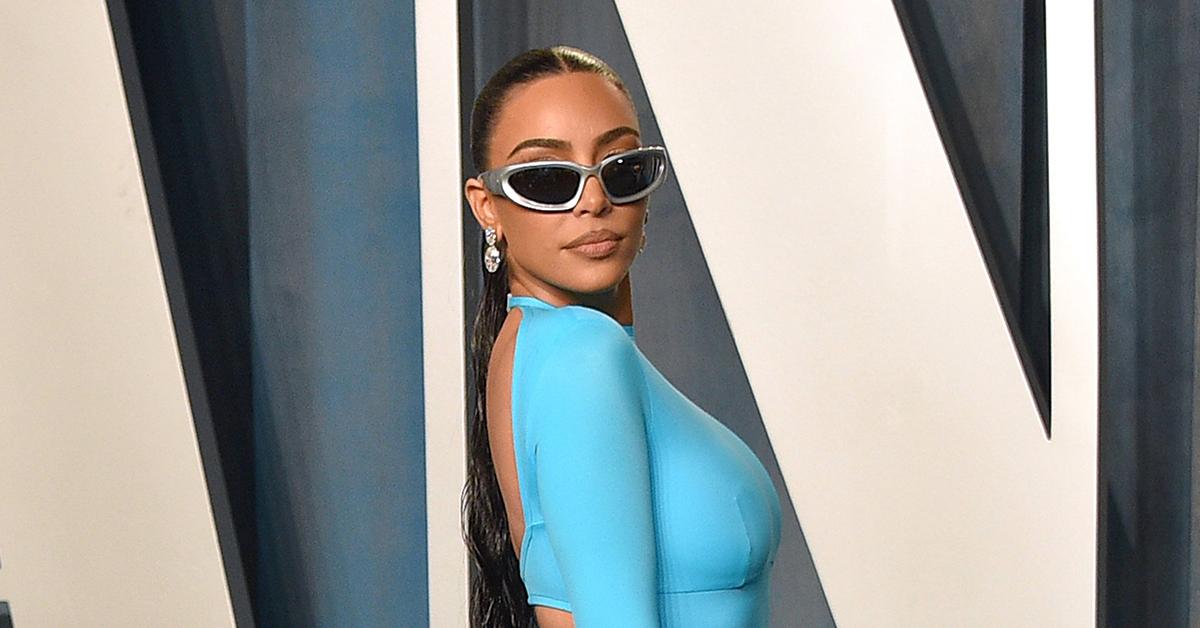 Of course, Kim's alleged edited pics aren't the only Photoshop scandal from The Kardashians premiere. Her little sister Kylie Jenner is being accused of hiring her own photographer. Some believe she even staged being at the event altogether.
Kim and Kylie have yet to address the latest Photoshop allegations.