Kim Kardashian Shops At Outlet Mall With Boyfriend Pete Davidson As Kanye West Drops Wads Of Cash On Julia Fox In L.A.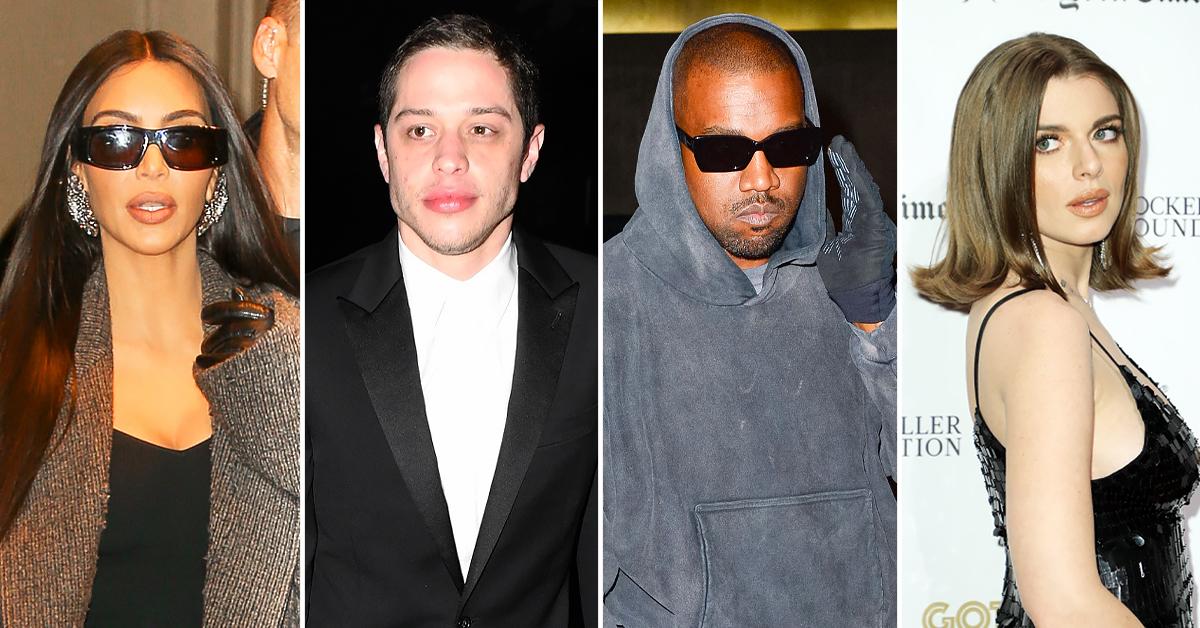 Article continues below advertisement
The billionaire reality star-turned-makeup mogul and justice crusader opted for a bargain after returning to Los Angeles from the Bahamas with her boyfriend of several months.
The couple kicked off the new year with a romantic all-adults trip followed by some discounted shopping.
Article continues below advertisement
Kim covered her curves in all-black. Looking chic in pants with diamond racing stripes, Kanye's ex proved she wasn't going to risk her fashion choices despite her surprising shopping trip. Pairing the fancy pants with a leather jacket, Kim slicked her hair in a braided ponytail, threw on her dark-colored sunglasses, and made sure to wear her mask.
Article continues below advertisement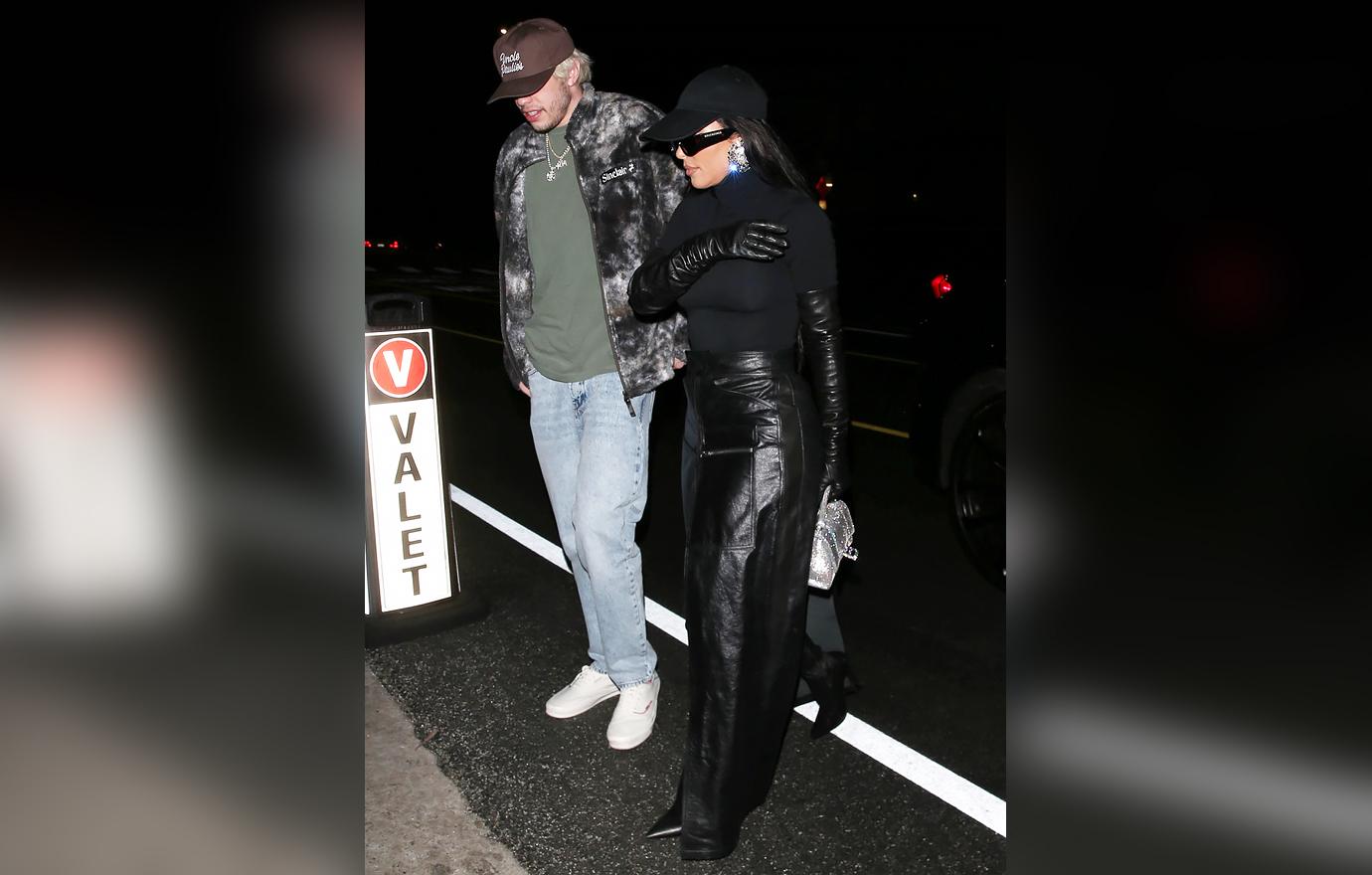 Pete copied his girlfriend's all-black look. Kim wasn't trying to hide at the outlets either. The couple was hard to miss with their security in tow. A fan snapped a quick shot of Kim and Pete outside of Calvin Klein, the company that the SNL star dropped his drawers on Instagram for recently.
Camarillo's famous outlet shopping mall is only a 30-minute drive to Kim's Hidden Hills, CA, home — and Kanye, who just bought a house across the street from his ex.
Kanye West Takes G-String Wearing Julia Fox On Third Date In NYC, Hours After Being Caught With Singer Audri Nix
Article continues below advertisement
Kanye and Julia were photographed heading into Craig's in West Hollywood on Monday night. He knew what he was doing as the fancy Italian eatery is one of the most paparazzi-riddled restaurants in all of Los Angeles.
Article continues below advertisement
Kanye and Julia weren't alone either. They were reportedly joined by former Tampa Bay Buccaneer Antonio Brown. After their pricey meal, the new couple was caught heading into a hotel in Hollywood together.