Candace Cameron Bure Rushes To Bob Saget's Wife Kelly Rizzo's Side, New Widow 'Still Numb' After Breaking Silence On Tragic Death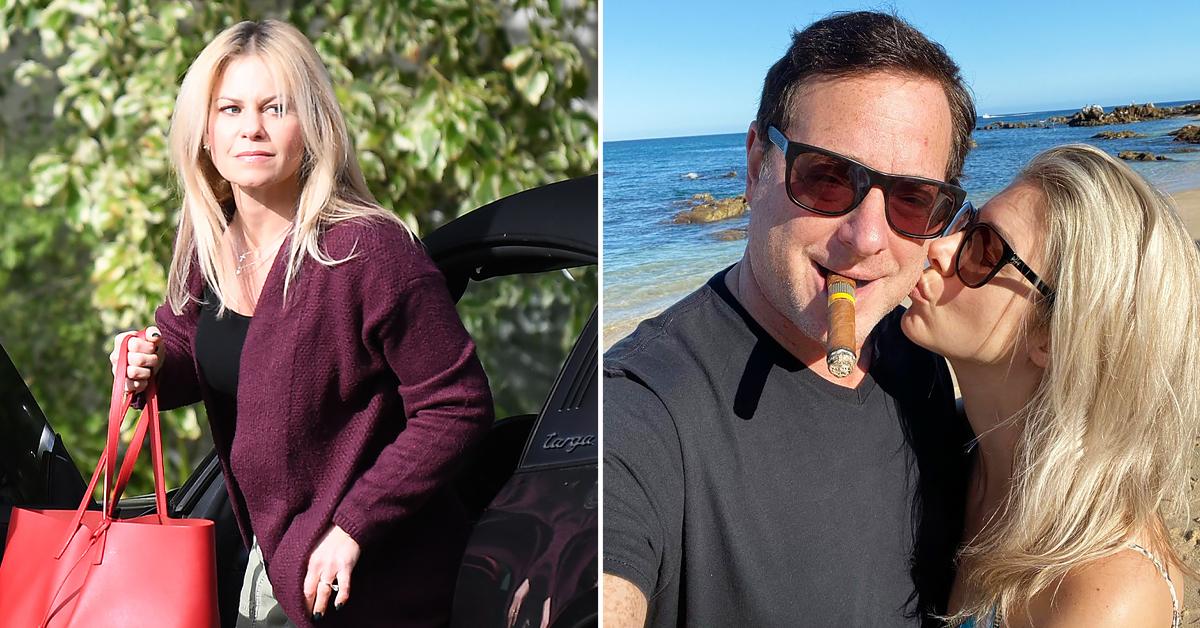 Bob Saget's colleagues are just as devastated by his sudden death as his own family is, but co-stars like Candace Cameron Bure are pulling it together and rushing to be by his wife's side during this unimaginable time.
The 45-year-old Full House-turned-Fuller House star – who played Saget's on-screen daughter in both the sitcom and reboot – appeared downcast as she pulled up to Kelly Rizzo's home on Monday, just one day after Bob's passing.
Article continues below advertisement
John Stamos – who played Saget's on-screen brother-in-law – was among the television-turned-real-life loved ones who showed up to support Rizzo, who is reportedly "still numb."
"Kelly is so appreciative and touched by all of the support, media tributes, fan response, and messages from close friends and family," an insider told The Sun on Monday. "She is still numb, as this has happened less than 24 hours ago, so she needs time to process this, and will speak out when she has had some time to properly grieve."
"It is truly devastating," added the source, noting that the family "is arranging for a memorial service to take place in Los Angeles." At this time, a date has not yet been set yet.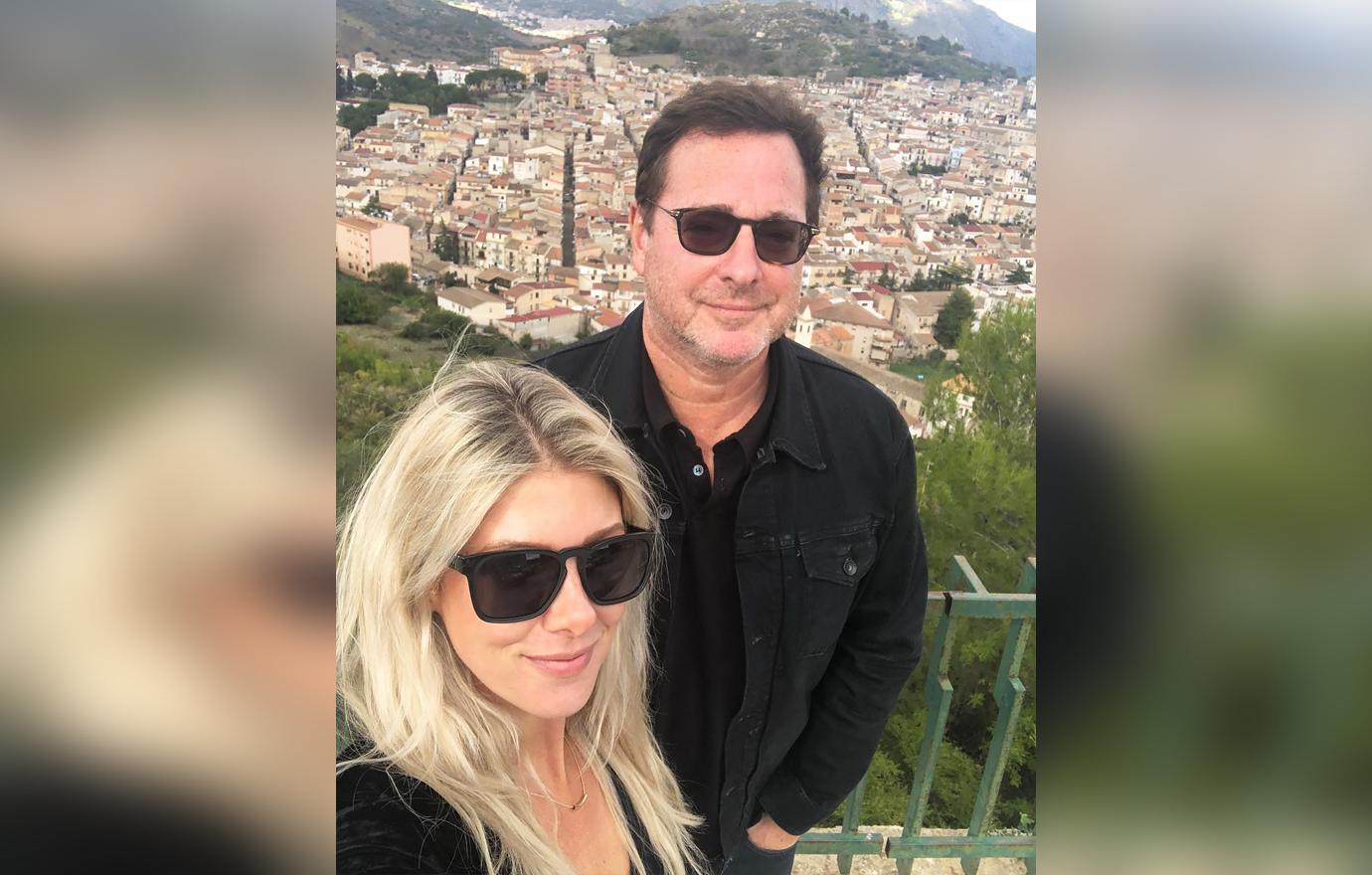 Article continues below advertisement
While it's unclear what kind of relationship Kelly has with Bob's ex-wife, Sherri Kramer, tragedies like these often bring people together.
Sherri – who shares three adult daughters with Bob: Aubrey, Lara and Jennifer – was also seen arriving at Kelly's house on Monday with a bouquet of white flowers in hand.
Saget and Kramer were married from 1982 to 1997. He went on to marry Rizzo in 2018.
"Bob was my absolute everything," the new widow said on Monday. "I am so completely shattered and in disbelief. I am so deeply touched by the outpouring of love and tribute from our friends, family, his fans and his peers."
"When the time is right and when this news is not as raw, I look forward to sharing more of Bob with the world," she added. "Sharing how much he meant to me, all of those around him, and how much all of his fans and friends meant to him as well. Thank you for respecting my privacy at this time."
Article continues below advertisement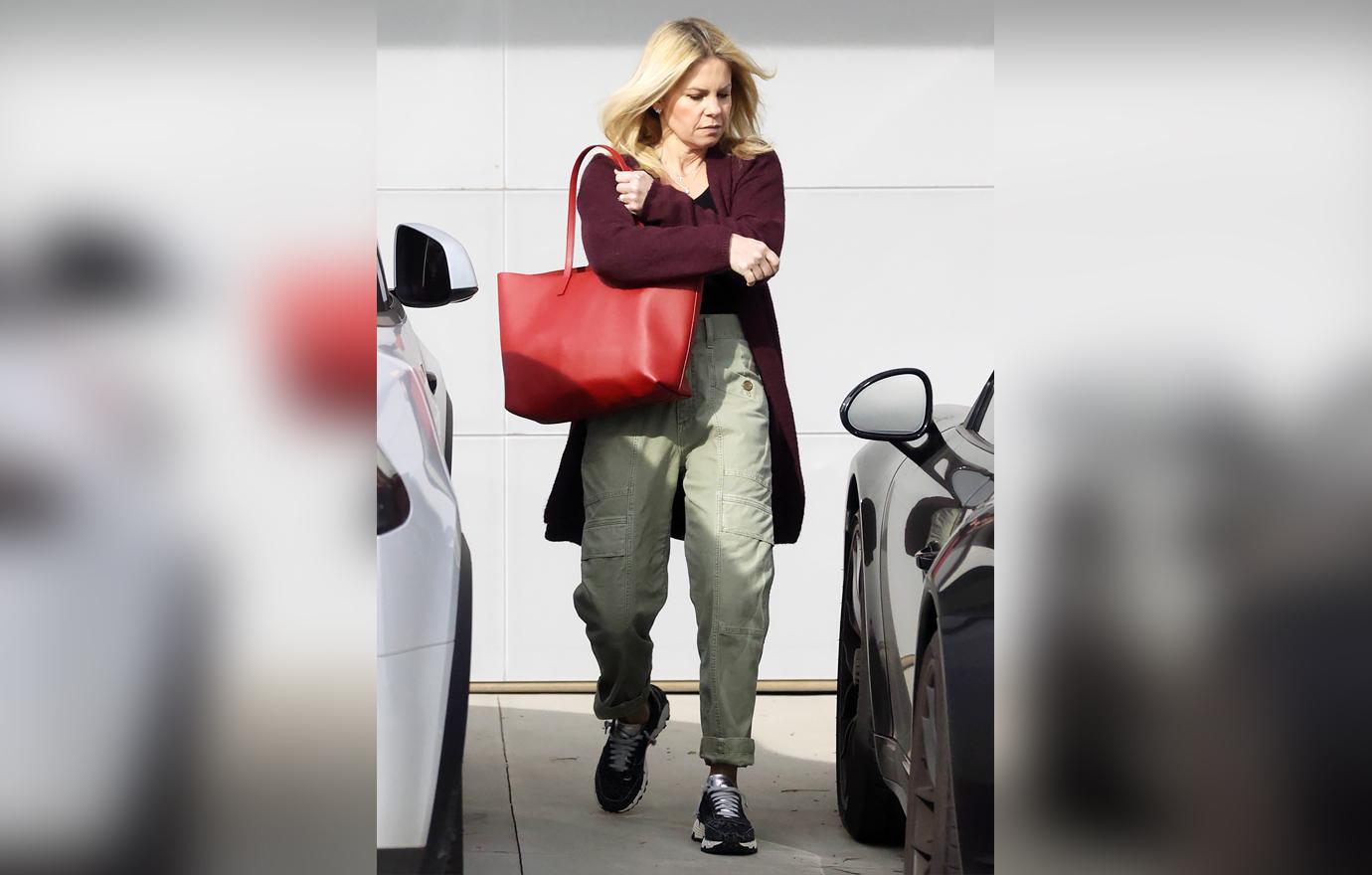 The heartbreaking statement came one day after the Saget family had the daunting task of confirming the actor's death.
"We are devastated to confirm that our beloved Bob passed away today. He was everything to us and we want you to know how much he loved his fans, performing live and bringing people from all walks of life together with laughter," they told Page Six. "Though we ask for privacy at this time, we invite you to join us in remembering the love and laughter that Bob brought to the world."
Article continues below advertisement
As RadarOnline.com reported, Saget's body was discovered in a hotel room at the Ritz-Carlton in Orlando, Florida, on Sunday after staff became concerned that he had missed his late checkout.
He was found lying face-up in his bed with his left arm across his chest. He was unresponsive, cold to the touch and had no pulse. The room and his belongings were neat and tidy.
Article continues below advertisement
At this time, foul play, drugs and suicide have all been ruled out. There is speculation that Bob may have died in his sleep after suffering some sort of heart attack or stroke, but an official autopsy will have to confirm.
The beloved comedian had just performed a stand-up show in a city near Jacksonville on Saturday night, which he gushed about on Instagram mere hours before he died. He seemed to be in high spirits and good health.