Exclusive Details
Kim Kardashian Avoids Awkward Run-In With Kanye West's Ex Julia Fox After Signing Divorce Plea At Milan Fashion Week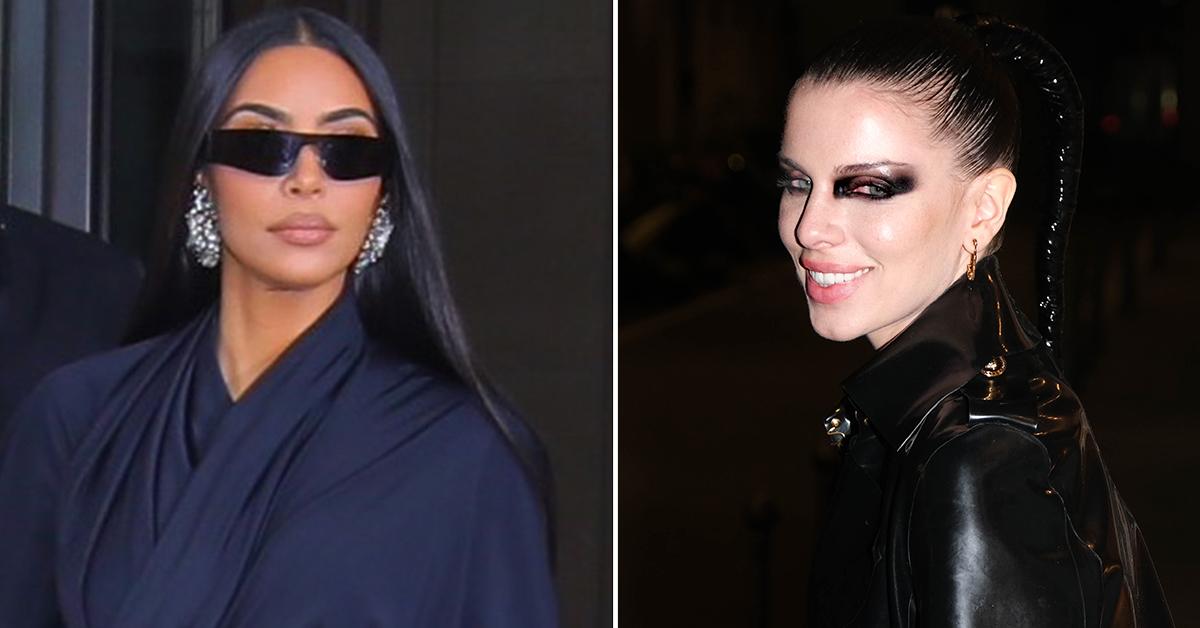 Kim Kardashian and Julia Fox could have come dangerously close to an awkward run-in during Milan Fashion Week. Kanye West's estranged wife and ex-girlfriend were both in the Italian city at the same time, which could have created a tricky situation.
Luckily, Kim and Julia kept their distance, attending seperate fashion shows, but strangely wearing similar attire.
Article continues below advertisement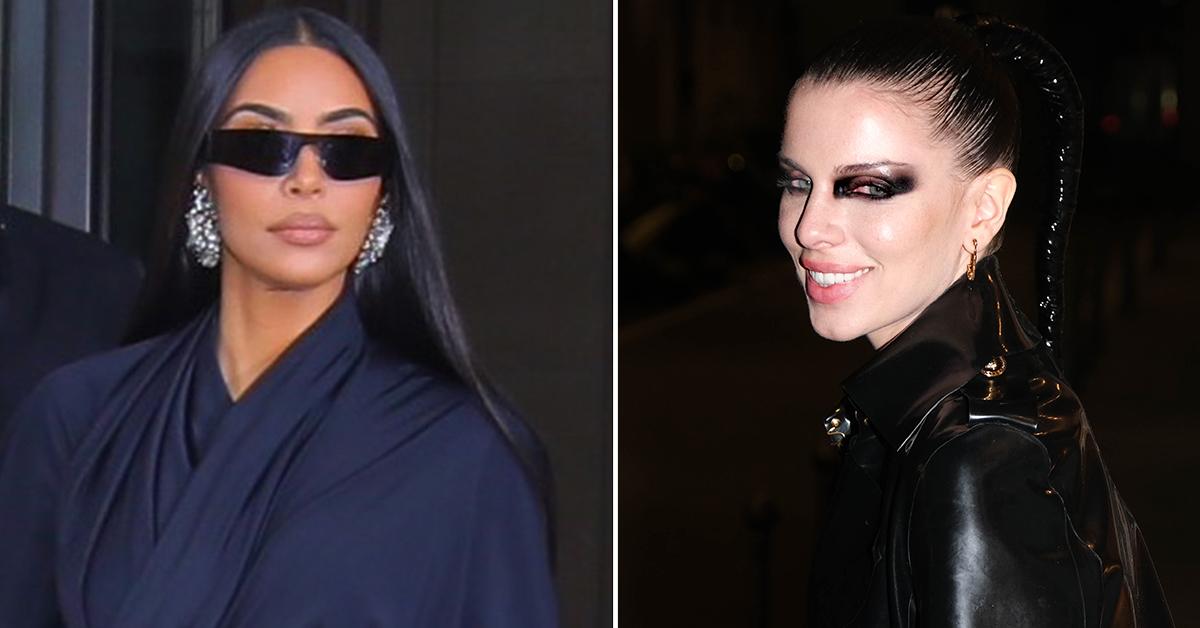 Both ladies kept themselves covered in face masks — and not the kind that protects from COVID-19. The Keeping Up With The Kardashians star and Ye's one-time muse both sported similar styles that their rapper ex would approve of. While their looks were similar, Kim and Julia dressed in different designers.
Kanye's billionaire wife turned heads, looking like a walking ninja.
Kim Kardashian Signed Recent Divorce Papers At Milan Fashion Week
Article continues below advertisement
Kim ditched her and Kanye's usual Balenciaga apparel to dress in all-black Prada. Wearing latex pants, a trendy zipped windbreaker, and gloves, the reality star-turned-fashion mogul hit behind retro sunglasses and a hooded mask that barely gave her room to breathe.
As for Julia, she made her second major fashion week debut in a tight red top, black mini skirt, and trenchcoat. Proving she was on-trend just like Kim, Kanye's ex-girlfriend sported black gloves and a netted red mask.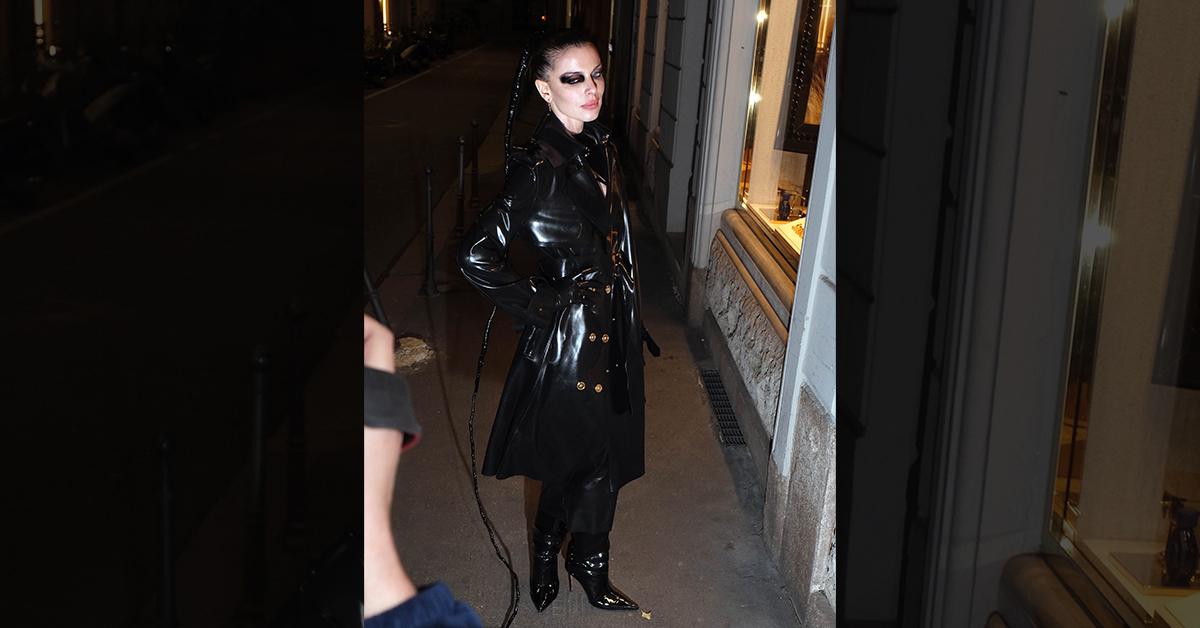 Article continues below advertisement
"I very much desire to be divorced. I have asked Kanye to keep our divorce private, but he has not done so. Kanye has been putting a lot of misinformation regarding our private family matters and co-parenting on social media which has created emotional distress," the documents obtained by RadarOnline.com read.
Julia began dating Kanye after the two met on New Year's Eve. The couple was hot and heavy for a while with critics say the rapper was attempting to turn Julia into Kim.
Article continues below advertisement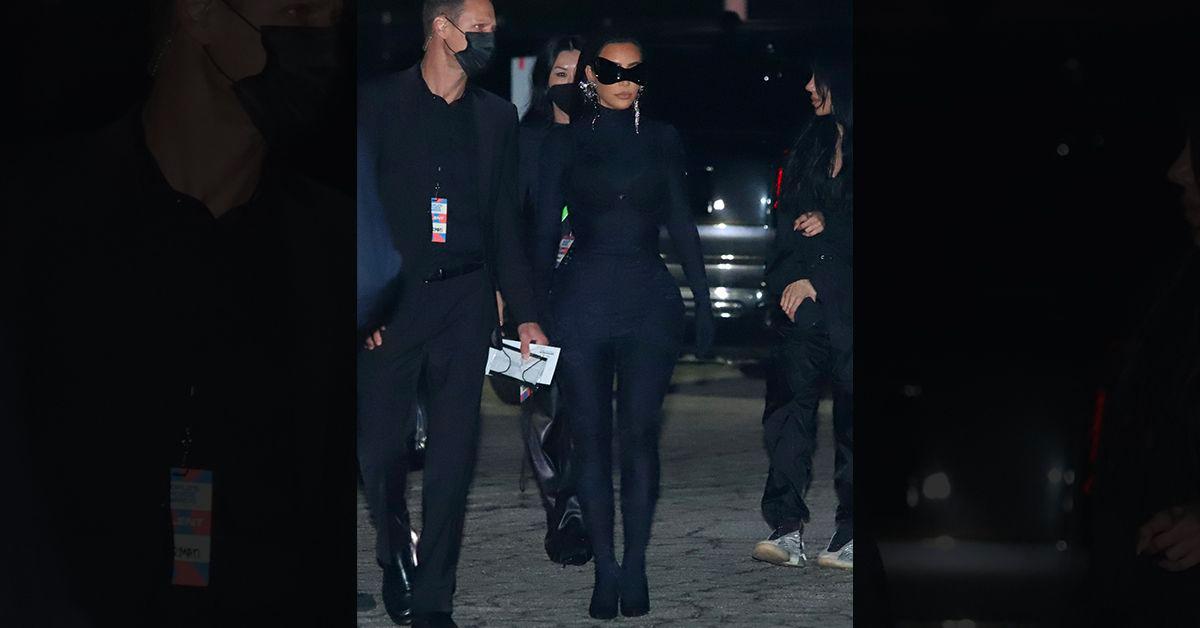 After their breakup, Kanye actually found himself Kim 2.0. He's currently linked to model Chaney Jones, who is the spitting image of his estranged wife.