Khloe Klaps Back! Kardashian Addresses Photo Scandal, Personal Battles With Body Image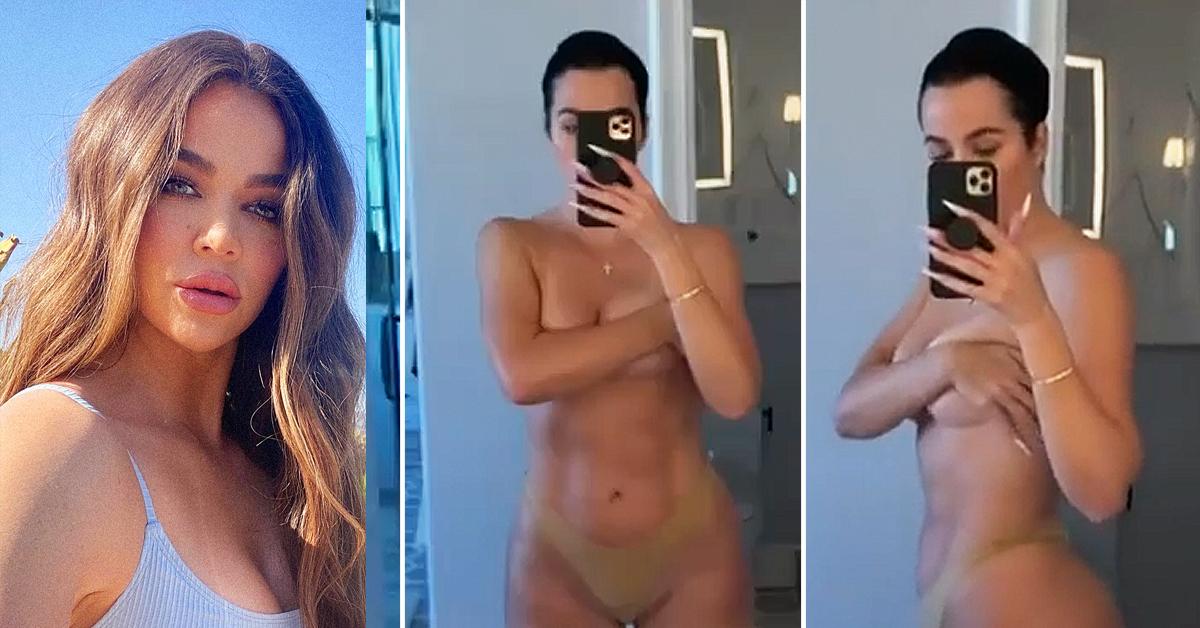 Khloe Kardashian is laying bare her feelings on the controversy surrounding the private photo of her in a bikini that went up on social media without her permission — by posing topless!
On Wednesday night, Kardashian posted video showing off her body in response to the haters. "Yes I did a live show you all this isn't Photoshopped," she wrote in the caption.
Article continues below advertisement
Kardashian then gave a long, heartfelt explanation explaining her side of bikinigate.
"Hey guys, this is me and my body unretouched and unfiltered," she wrote. "The photo that was posted this week is beautiful. But as someone who has struggled with body image her whole life, when someone takes a photo of you that isn't flattering in bad lighting or doesn't capture your body the way it is after working so hard to get it to this point — and then shares it to the world — you should have every right to ask for it to not be shared — regardless of who you are."
Article continues below advertisement
"For those else who feel the constant pressure of not ever feeling perfect enough, I want you to know I see you and I understand," Kardashian noted.
She added, "Every day, I am told by my family and friends who love me that I am beautiful, but I know that it needs to be believed from within. Just do you and make sure your heart is happy."
As RadarOnline.com reported, the 36-year-old reality star's older sister Kim sprang into action after the photo fiasco to help track down who posted the shot and got it taken down.