Kendall Jenner Confirms Romance With NBA Star Devin Booker, Caught Holding Hands In The Big Apple
New couple alert! Kendall Jenner confirmed her romance with NBA player Devin Booker when the two were caught holding hands during date night in the Big Apple!
Article continues below advertisement
The Keeping Up With The Kardashians star and her Phoenix Suns player beau were spotted walking into Carbone restaurant in SoHo over the weekend.
Brushing past photographers, the 25-year-old supermodel looked smitten with Booker as the two enjoyed date night and telling the world they are official.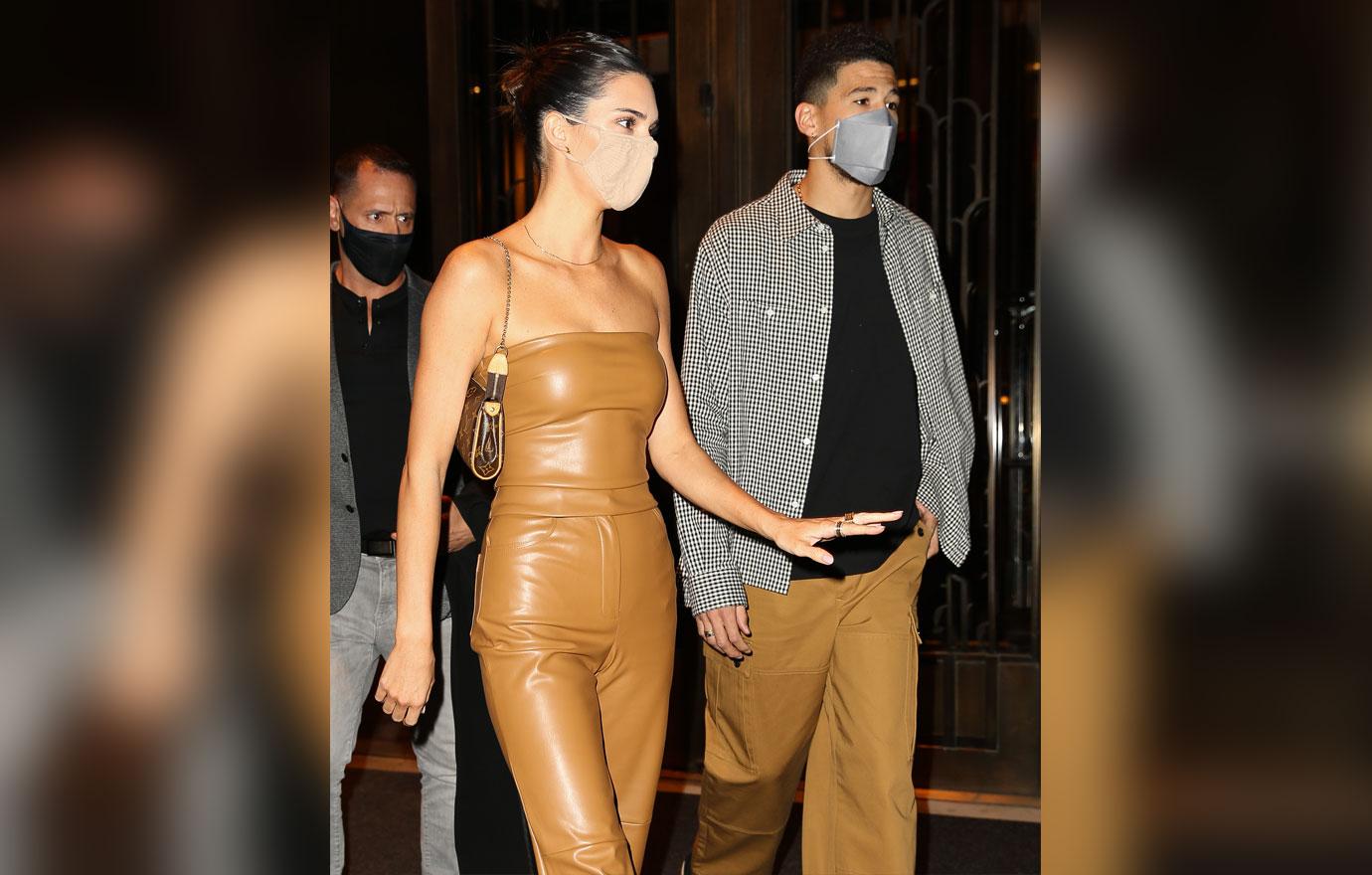 Article continues below advertisement
Kendall Jenner dressed to impress in caramel-colored leather from head to toe. Showing off her runway curves, the star rocked the flared pants and a matching tube top for her night out with the NBA stud. Pulling her hair back in a high bun, the 5'10" model highlighted her catwalk-worthy legs and wasn't even wearing heels.
As for Devin Booker, he got the caramel pant memo too. Wearing cargos with a casual, checkered shirt, he looked ready to take on the whirlwind that is now his love life.
Article continues below advertisement
Trailing behind Kendall as they made their way past shutterbugs, the two couldn't help but show each other some affection on the way out. Holding hands on the New York streets after dinner, Kendall looked happy to present her man to the world.
Article continues below advertisement
The two have been rumored to be dating for nearly one year and even gave each other subtle shout-outs on Instagram for Valentine's Day but no one has seen them pack on the PDA as they did on Saturday.
A source told PEOPLE, Kendall Jenner's relationship with Devin Booker is getting serious. "What first seemed like a fun hookup, is now a relationship," the source said back in February. "They are exclusive and Kendall is very happy with Devin."
Article continues below advertisement
Apparently, her famous family is even Team Devin.
"And her family thinks he is great. He was even invited to Kim's 40th birthday celebration in Tahiti," their insider added.
The couple sparked dating rumors in April 2020 when they were spotted on a road trip together. Kendall Jenner's handholding pics come just weeks after the star's scary naked intruder incident.
As RadarOnline.com reported, the model was granted a 5-year restraining order against the trespasser which also protects her sister Kylie Jenner and mom, Kris Jenner.