Kelly Osbourne Almost Unrecognizable Following Relapse Drama — See The Shocking Photos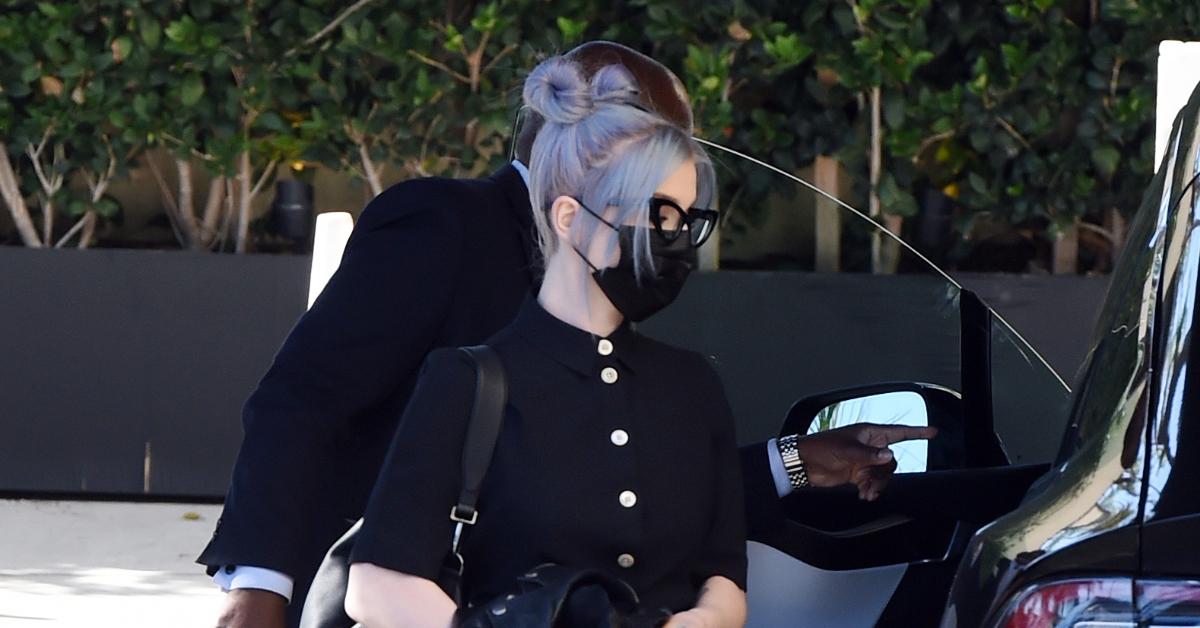 Kelly Osbourne refuses to let a few scandals cast a shadow on her ongoing physical transformation.
Osbourne, 36, was barely recognizable in a new photo posted to her Instagram. "Suns out buns out," she captioned the shot showing her chiseled face and lilac hair.
While shocking, Osbourne's been incredibly honest about how her appearance is a work in progress, and just last August, she revealed she had undergone surgery and got a gastric sleeve in an attempt to lose weight.
Article continues below advertisement
"I had surgery. I don't give a f**k what anyone has to say. I did it, I'm proud of it, they can suck s**t. I did the gastric sleeve," she said. "All it does is change the shape of your stomach. I got that almost two years ago. I will never ever ever lie about it ever. It is the best thing I have ever done."
Article continues below advertisement
The Project Runway Junior judge has also opened up about how using injectables also has changed her appearance.
"I had really bad TMJ," an issue affecting the jaw joints, she revealed on the podcast Hollywood Raw. "One of the things they did to stop it was they gave me injections in my jaw. It kinda made my jaw look skinnier. That's when people started to notice that I had really lost weight because it changed the shape of everything."
Osboure has admitted that getting sober several years ago contributed to her frame of mind and desire to get in shape.
Article continues below advertisement
"The number one thing I had to do was get happy," she expalined. "I had to fix my head before I could fix my body. You can never go into this if you're not in a good mindset."
"I stopped drinking, which is the best thing I've ever done," she said on Hollywood Raw.
As RadarOnline.com recently reported, in addition to sharing her weight loss and recovery journeys, Osbourne has also been just as forthcoming about stumbling along the way.
In April, she shared with fans that she had a "nervous breakdown" and relapsed toward the end of the COVID lockdown.
"I made it all the way through, everything was great, and my life was perfect," she told Extra. "I'm that girl that when everything is going great, I need to f**k it up a little and make everything a little bit worse in my life."
"I am an addict and had thought that I had enough time under my belt and I could drink like a normal person, and it turns out I cannot and I will never be normal," Osbourne noted. "I don't know why I even tried it. It's not for me and it took me a matter of days and I was like done, not doing this."
"This is something I am going to battle for the rest of my life," she said of addiction. "It's never going to be easy. Through being accountable and owning your own journey and sharing what you can go though you can help other people. That's why I came clean, I could have sat here and nobody would know."