Keke Palmer Shares Photo Of Fyre Festival-Looking Meal From $35,000-Per-Ticket Met Gala Dinner: 'This Is Why They Don't Show Y'all The Food'
Keke Palmer took us back to the year 2017 with a behind-the-scenes peek at a rather pathetic looking meal at a rather expensive event.
Article continues below advertisement
As pop culture fiends recall, Fyre Festival attendees forked over anywhere from $450 to $12,000 for "a uniquely authentic island cuisine experience" that was supposed to feature "local seafood, Bahamian-style sushi and even a pig roast," only to receive two slices of bread, two slices of cheese, a few lettuce leaves and some tomato inside a white Styrofoam container.
As the photo of the sad-looking meal went viral, so did tales of the failed luxury music festival that promised a star-studded weekend getaway on a supermodel-laden island.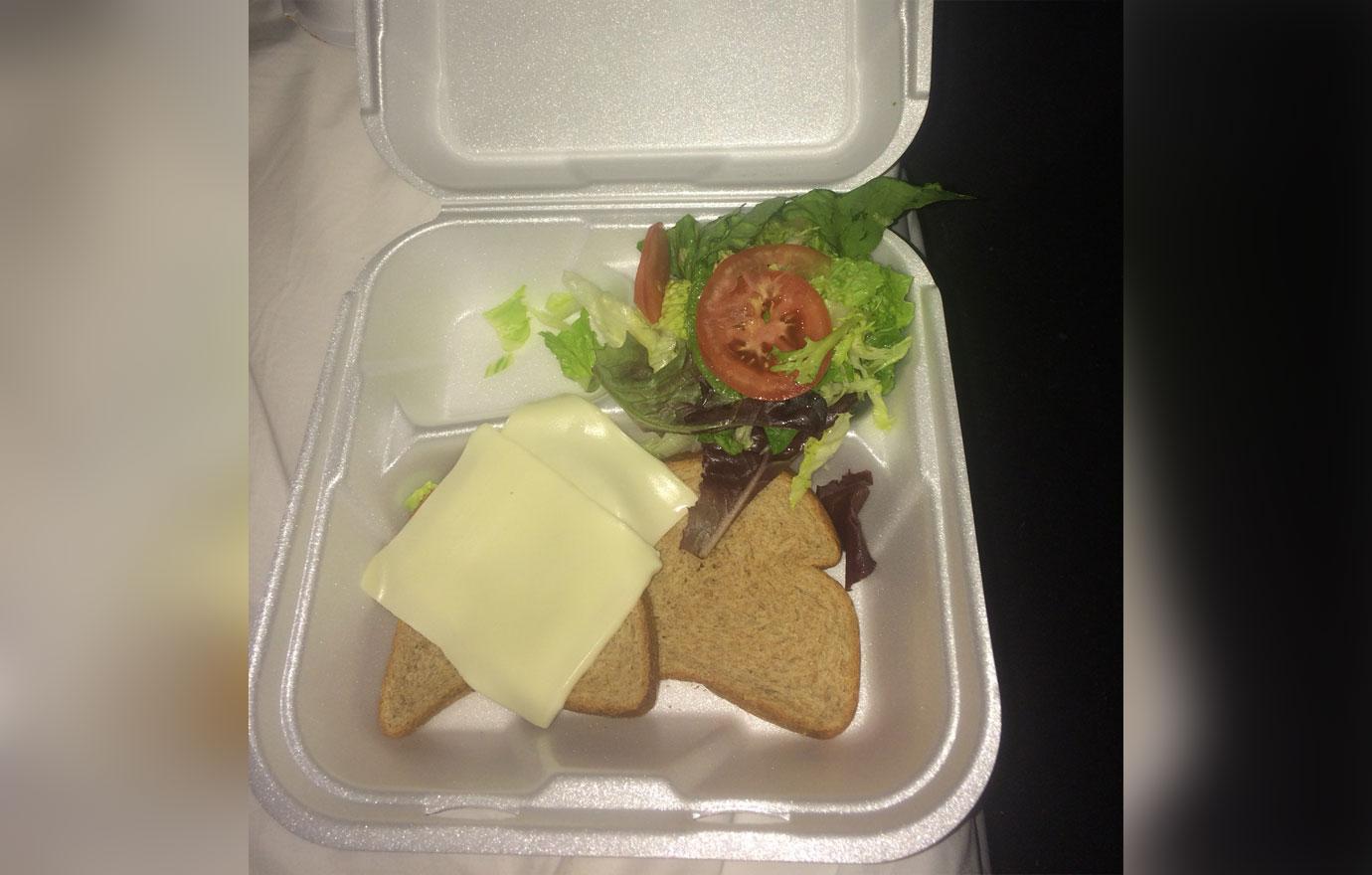 Article continues below advertisement
And Keke gave all of us mere mortals sitting at home watching the Met Gala from social media those same vibes Monday night.
Taking to her Instagram Story once she was inside the $30,000-to-$35,000-per-ticket event, the 28-year-old actress shared a photo of a plate of food that left something to be desired.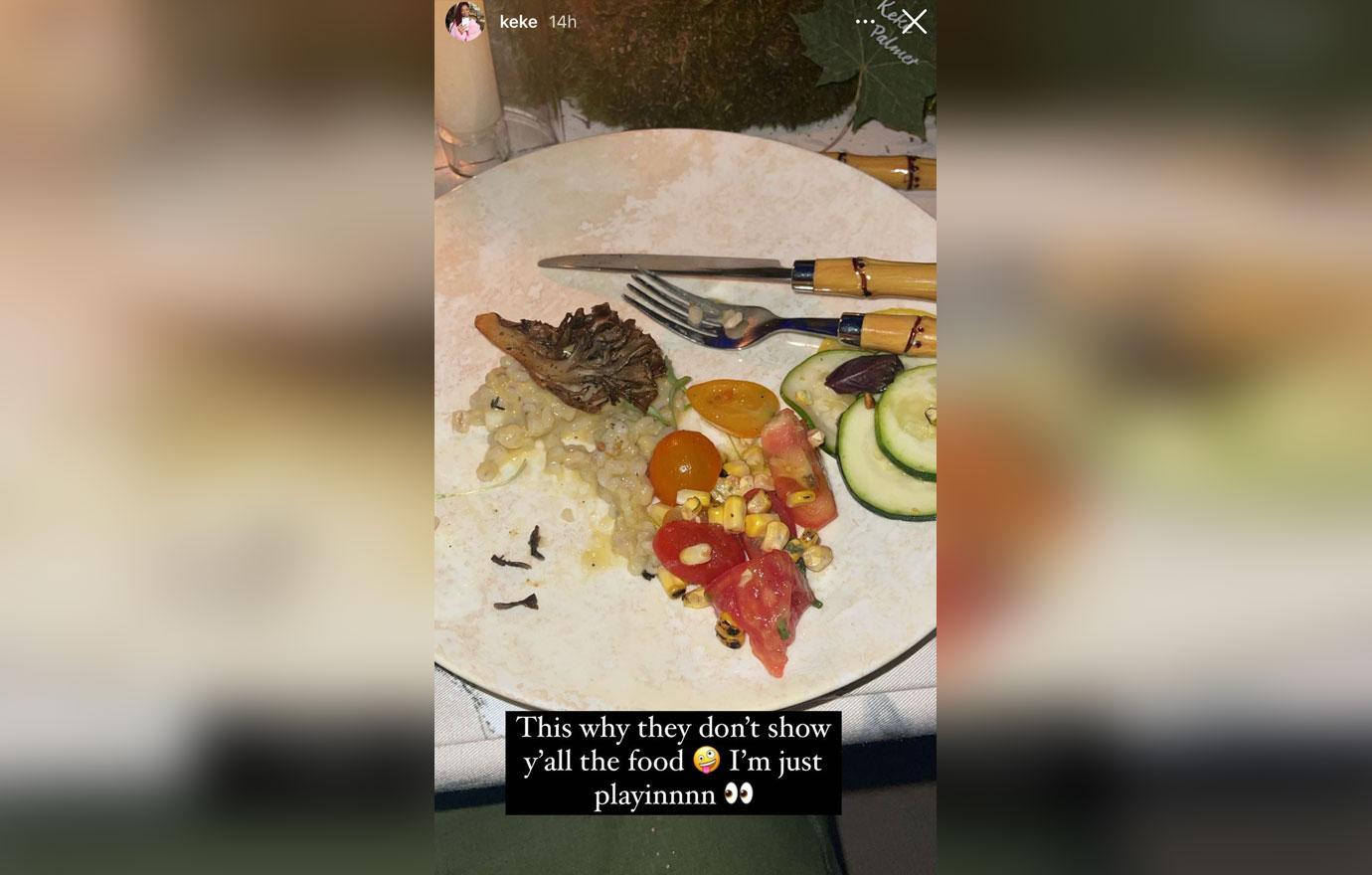 Article continues below advertisement
Though the dish itself was beautiful (hand-painted from Tory Burch's Oiseau collection), the contents of it were not. Sitting atop what looked to be bland-colored barley was a few cherry tomatoes cut in half, several kernels of corn, three slices of cucumber and what appeared to be a single mushroom.
Though Palmer had eaten most of her meal prior to photographing it, she did caption the shot, "This [is] why they don't show y'all the food [tongue-out emoji] I'm just playinnnn [eyeballs emoji]."
On Twitter, she wrote, "The menu chile."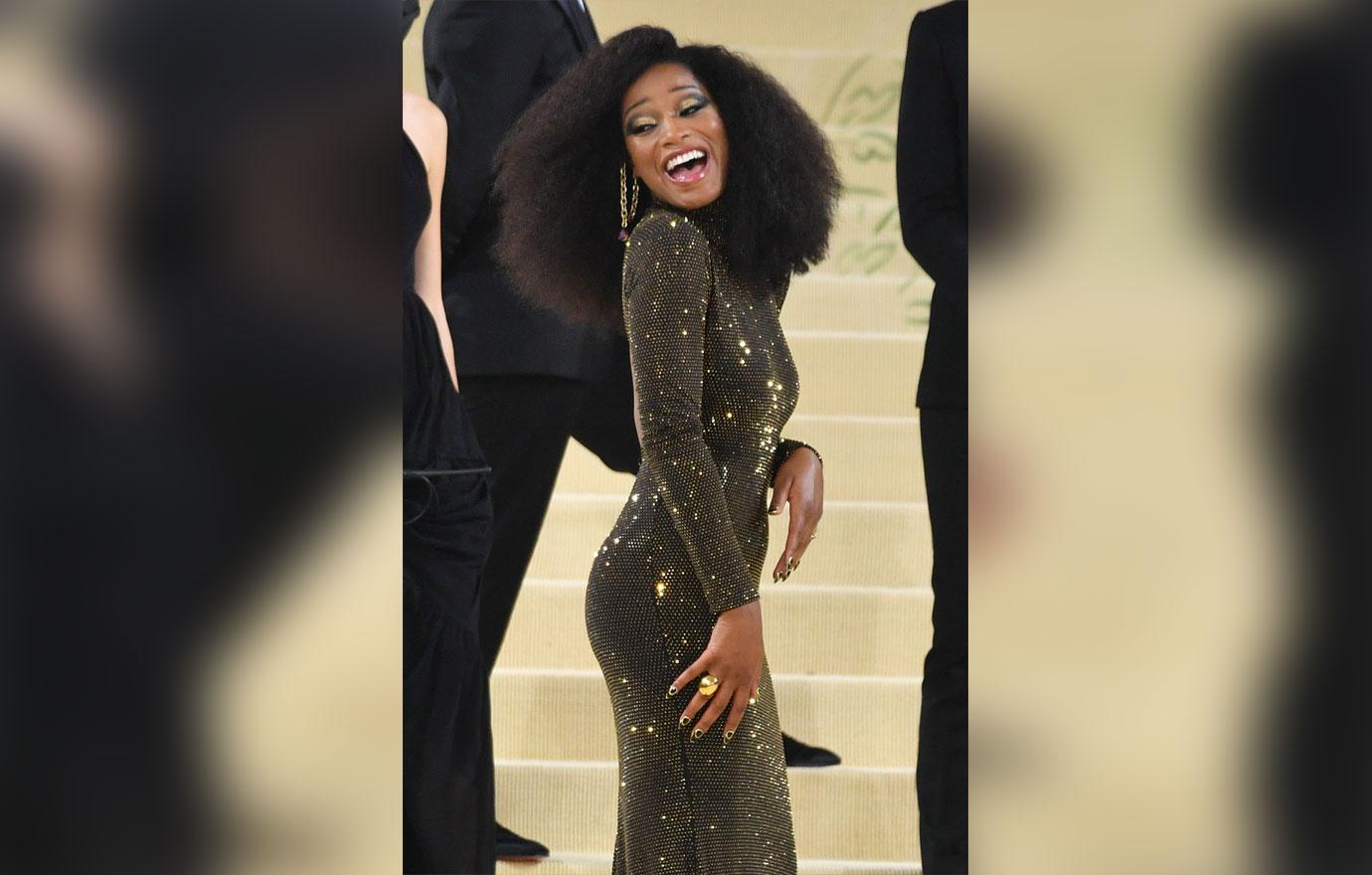 Article continues below advertisement
This year's menu was reportedly 100 percent vegan, with 10 of the Big Apple's top up-and-coming chefs – Fariyal Abdullahi, Nasim Alikhani, Emma Bengtsson, Lazarus Lynch, Junghyun Park, Erik Ramirez, Thomas Raquel, Sophia Roe, Simone Tong and Fabian von Hauske – tasked with feeding some of the richest and most famous actors, musicians, models and influencers on Earth.
Article continues below advertisement
Her meal may have been lackluster, but her outfit was certainly not.
Keke showed up to fashion's biggest night wearing a sparkly, floor-length Sergio Hudson gown that paid homage to Diana Ross.
"Big Boss inspired by THEE BOSS, Diana," the actress captioned a full-body shot of herself standing on a marble staircase. The theme for this year's A-list evening was "American Independence" in honor of the opening of the new Costume Institute exhibit, "In America: A Lexicon of Fashion."