Katie Couric Trashes Matt Lauer, Calls Ex-'Today' Anchor 'Reckless' & 'Disgusting' In Tense Interview With Savannah Guthrie While Defending Controversial Memoir
Article continues below advertisement
The ex-Today anchor returned home to her former show to defend her upcoming memoir, Going There, which has been savagely critiqued by her former colleagues and peers.
Sitting down with Savannah Guthrie on Tuesday, Couric spoke openly about the hot topics in her book, including her ex-TV partner's sexual misconduct scandal and her reaction to his firing.
Article continues below advertisement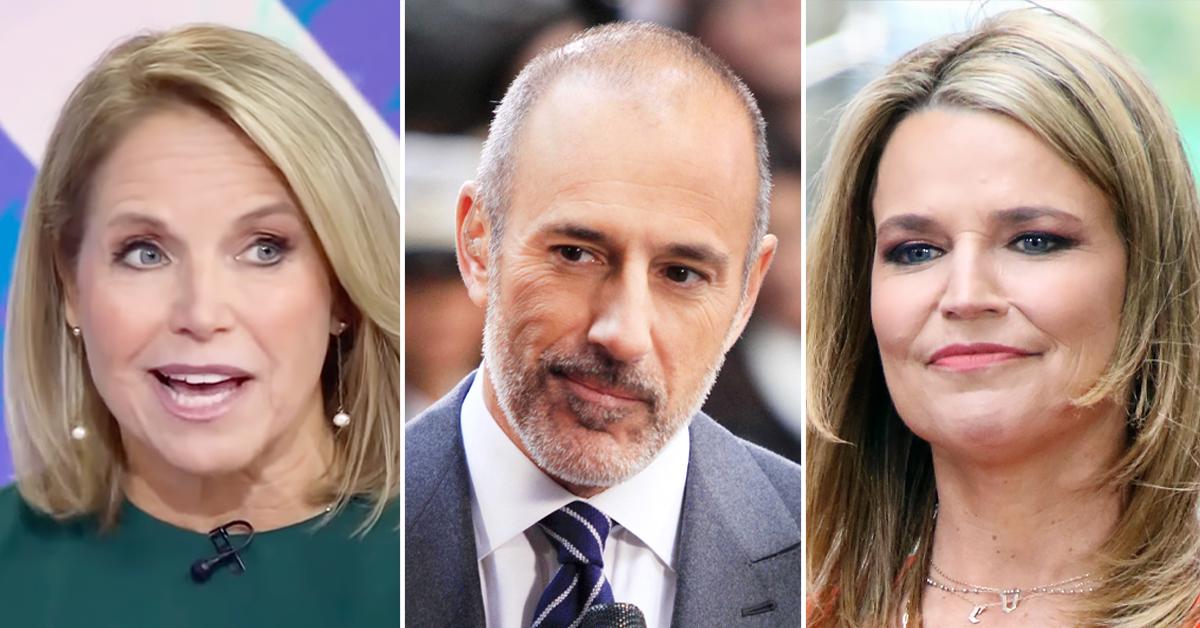 In her book, Couric seemingly defended Lauer and had his back through the process. She even showed him and his family sympathy, sharing personal text messages she had sent her co-host-turned-real-life friend.
Doing a complete 180, Couric now says they have "no relationship."
Article continues below advertisement
"It took me a long time to process," she responded when Guthrie asked to clarify her comments about Lauer. "The side of Matt that I knew was the side you all knew. Kind, generous, considerate, a good colleague... as I got more information, it was really upsetting and disturbing."
"I did some of my own reporting. I tried to really excavate what had been going in... it was really devastating, but also disgusting," Couric continued. "I tried to understand why he behaved the way he did, why he was so reckless and callous and honestly abusive of the women."
Article continues below advertisement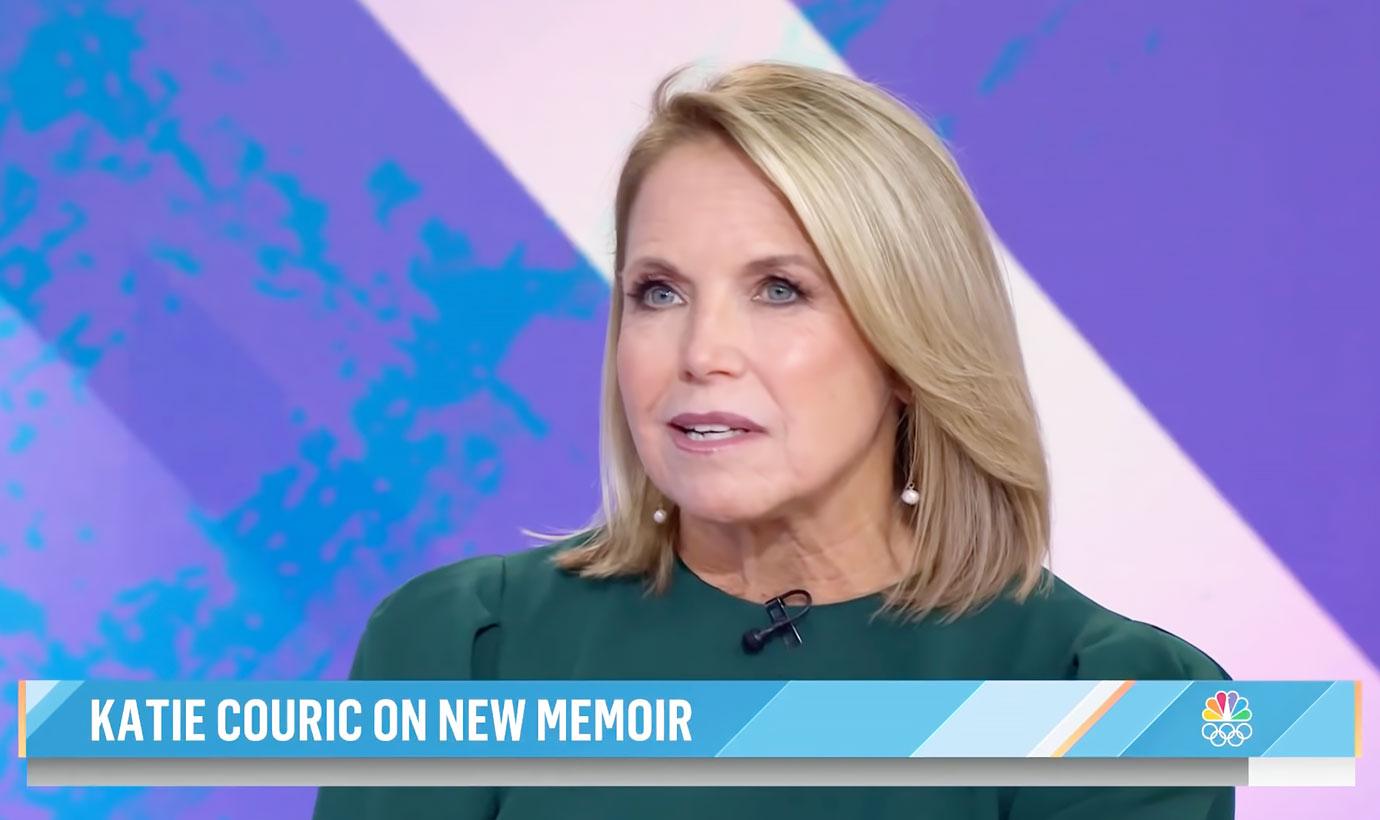 Viewers at home sensed tension between the interviewer and interviewee, especially when Couric attempted to deflect blame and drag Guthrie down with her.
Article continues below advertisement
"Where there things you in the course of writing this book you looked back on — stories or memories — that you came to see in a different light?" Guthrie asked.
"There's always gossip in TV news, there always gossip in TV news, there was gossip here and there about certain people," Couric responded, before making her move.
Speaking about the '90s work environment, Couric said, "I think our notion of what a consensual relationship is how changed dramatically and you have to consider the power dynamics." She then directed a motion towards Guthrie, adding, "I'm sure you've learned a lot about this too."
Article continues below advertisement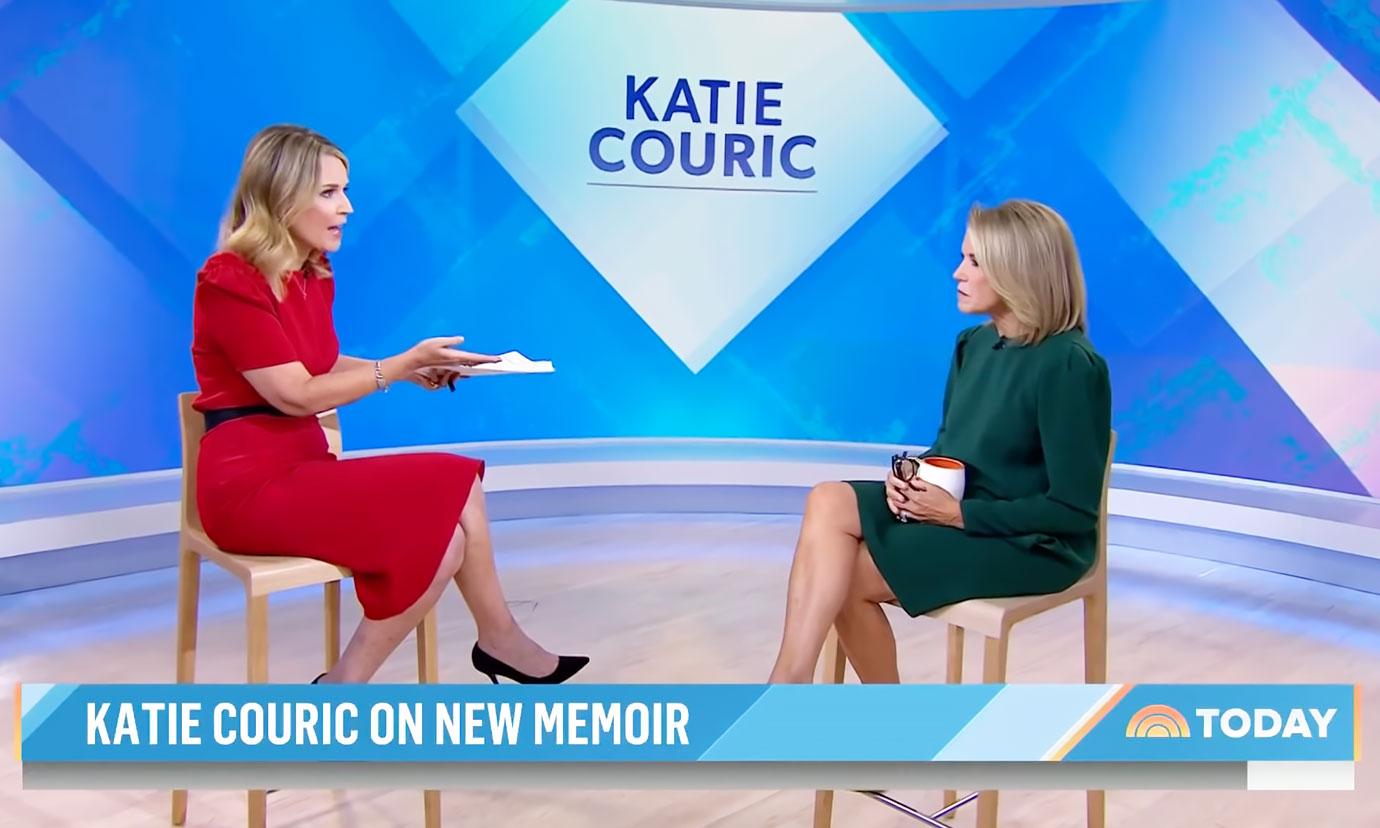 Guthrie didn't take the bait, continuing with the topic at hand: Lauer.
Article continues below advertisement
"We have no relationship," Couric clarified. "I used those messages because I thought they were illustrative of how it revolved and ultimately deteriorated."
"It was a way to let the reader into my thought process."
As RadarOnline.com exclusively reported, Guthrie was ready to destroy Couric on live television and has been gearing up for this interview since landing it weeks ago.
Article continues below advertisement
"Katie still thinks she's the boss at the show. She has been working with producers to make sure her book segment next week goes exactly how she wants it to go, however, Savannah isn't interested in what Katie wants and instead it preparing to ask all the hard questions," an insider told us.
Adding it was Guthrie's chance to "slay the dragon."