Katie Couric Reportedly Humiliated And Bullied Ashleigh Banfield At The 2000 Sydney Olympics
The feud between Katie Couric and Ashleigh Banfield is growing every day. The latest drama to resurface between the two journalists is in connection to an alleged incident that occurred at the 2000 Olympics in Sydney, Australia.
Article continues below advertisement
According to the Daily Mail, Couric humiliated Banfield over an interview the two NBC personalities were supposed to have with American sprinter and Olympic gold medalist Michael Johnson.
The reported incident started after Banfield was allegedly told by an NBC producer she would be filling in for Tom Brokaw for the interview. She was also allegedly told Couric would get the first interview for the Today show. Banfield would then interview Johnson for NBC's Nightly News.
Article continues below advertisement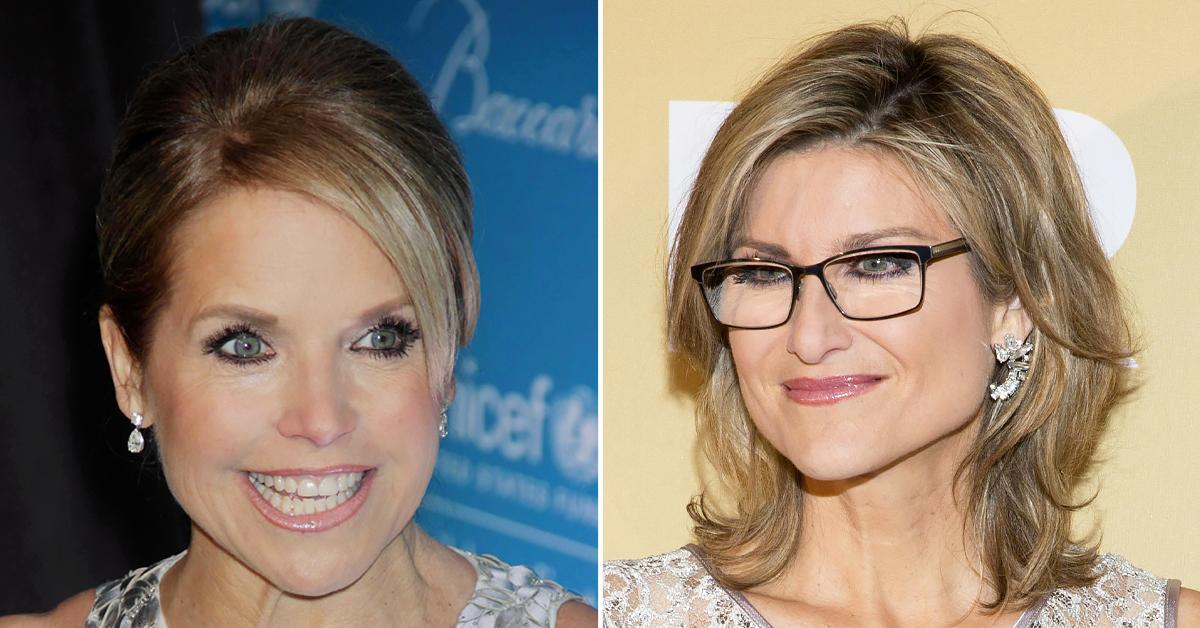 Things supposedly started to get heated after Banfield and a production assistant reached the Olympic Park where Today had their set. One of Couric's producers allegedly approached Banfield aggressively and screamed in her face while claiming she wasn't supposed to be there. While Couric had her interview with Johnson, Banfield was reportedly forced to sit outside the studio.
Article continues below advertisement
According to the outlet, an insider allegedly told them that Couric admitted to being the one who made Banfield sit outside.
"I hope it wasn't too mean having her kicked out of here," the insider alleges Couric said while laughing.
Article continues below advertisement
"Granted, sometimes the over-the-top perks of my job made it hard to keep everyone grounded," Couric writes in an excerpt of her book. "How could I not bring the girls to the Olympics in Salt Lake City, Sydney, Athens? They met gold medalists; Ellie interviewed sprinter Michael Johnson for a school paper, and he autographed one of his gold running shoes for her."
Article continues below advertisement
The alleged incident between Couric and Banfield reportedly didn't end there. After Couric finished interviewing Johnson, Banfield was reportedly led into the room for her interview. She was allegedly provided contradicting information regarding her permission to ask Johnson about the rumors about Olympic athletes abusing performance-enhancing drugs. She eventually asked him about the topic and the interview quickly ended.
According to a source familiar with the interviews that day, Couric immediately started mocking Banfield and complained that she had embarrassed her. Couric then allegedly used Banfield's mistake to turn the entire NBC network against her.
Article continues below advertisement
"Here was America's so-called sweetheart, showing she was no supporter of her colleague or another woman and she openly took joy in the fact that she'd at first blocked Ashleigh from being on set, then had her child do this pathetic school project interview with Michael and then she relished in Michael's response when he stopped the interview at the point Ashleigh asked the most important question," the source reportedly told the outlet.
Article continues below advertisement
Piers Morgan also weighed-in on Couric's new book with a scathing review. "So, I was excited to read extracts from her new autobiography, Going There, expecting to read yet more inspiring proclamations of supportive sisterhood," Piers wrote on Monday. "But imagine my surprise when in fact I found the complete opposite? It turns out that Katie Couric isn't a pro-women anti-bullying icon at all."
"Ironically, she reveals herself to be a nasty piece of work who chews up female colleagues and competitors like a hungry hippo gorging on watermelon," the British journalist and television personality added.
Article continues below advertisement
So far, Banfield has not made a statement regarding the alleged Olympics incident.