Rough-Looking Kate Gosselin Humbly Pumps Gas In Rare Sighting After Failed TV Career Forced Mother Of 8 To Seek Job As Nurse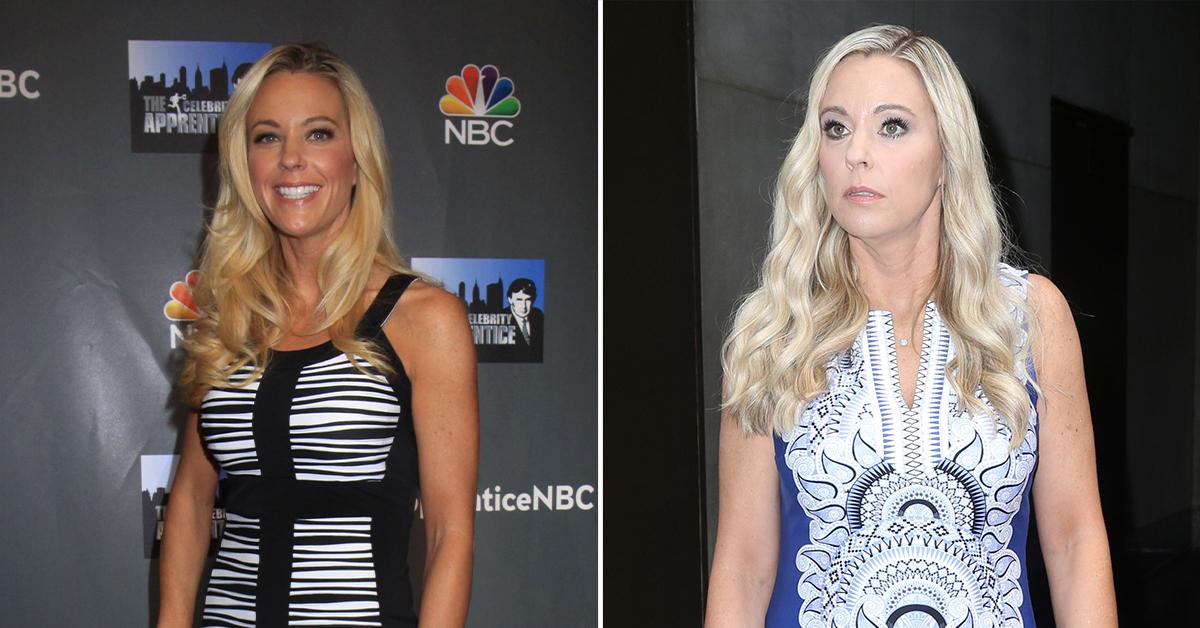 Kate Gosselin has seen better days.
The 46-year-old mother of eight – who currently lives and works in Troutman, North Carolina – was recently spotted looking worse for wear while humbly pumping her car's tank with gas.
Article continues below advertisement
The former TLC reality star has been settling into her quieter, fame-free life as a nurse since obtaining her license from the North Carolina Board of Nursing in June of 2021.
On Tuesday, a makeup-free Gosselin (born Kreider) was seen sporting a black Killington Ski Area T-shirt and matching leggings with white plastic slides in images obtained by The Daily Mail.
Her blonde, shoulder-length hair – which once popularized the "I need to speak to the manager" cut – was pulled back and away from her face in a messy bun.
Kate looked pensive as she stared at the rising numbers on the screen, holding the gas pump with a plastic bag so as not to come in contact with any unnecessary germs.
Article continues below advertisement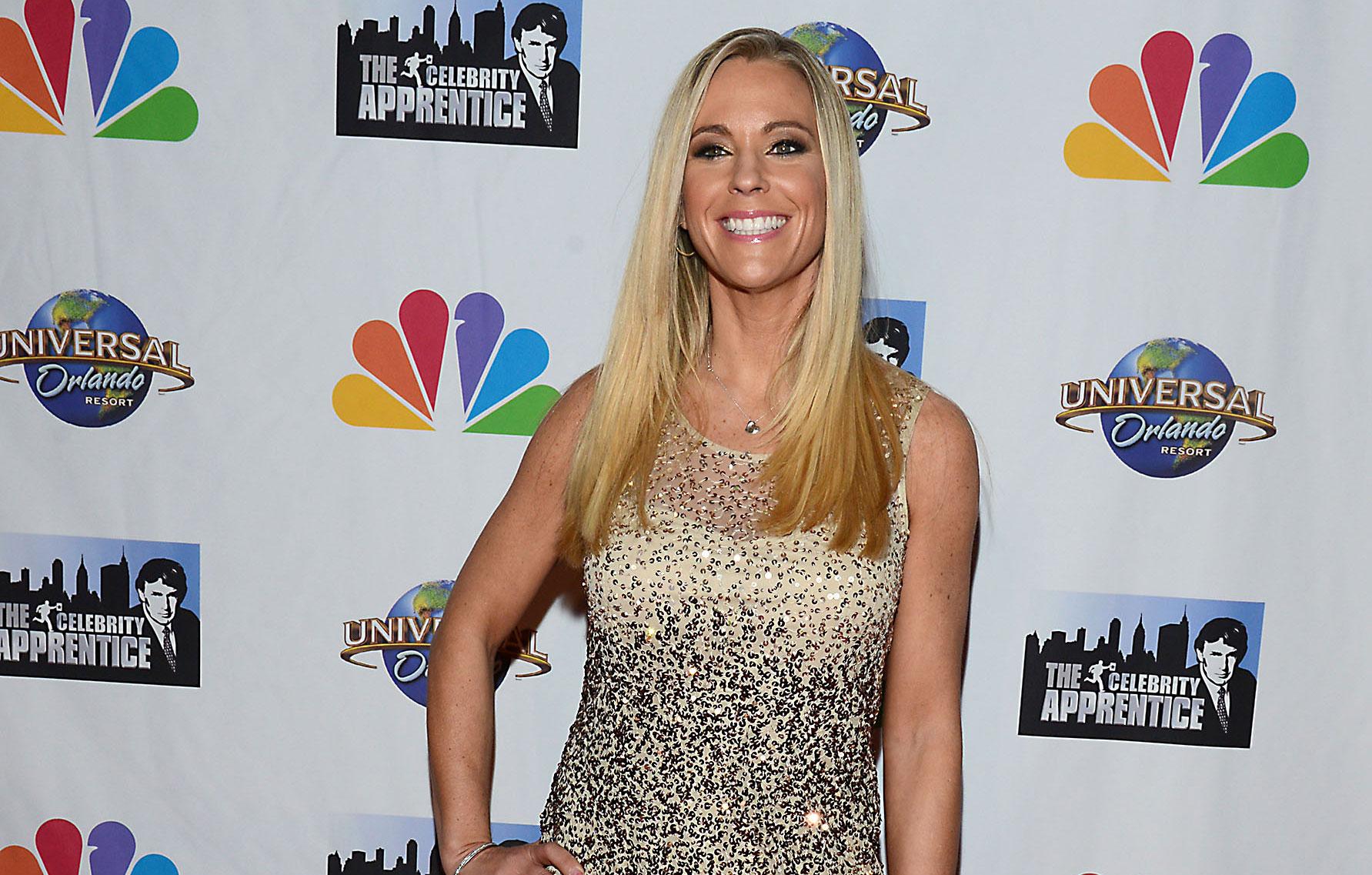 The Pennsylvania-born divorcee was also recently seen walking the family dog through her suburban neighborhood, which is located on the man-made Lake Norman of Catawba.
Wrapped up in a hooded Tommy Hilfiger windbreaker, which she paired with black leggings and flip-flops, Gosselin was photographed with the large floofy pup's leash in one hand and dog treats in the other.
Article continues below advertisement
Gosselin reportedly purchased her current home for $750,000 and moved into the abode in March of 2021, approximately one month after she sold her marital 23-acre, six-bedroom, seven-bathroom home in Wernersville, Pennsylvania, for over $1 million.
The Sun reported in February that she accepted $35,000 less than what she and her ex-husband, Jon Gosselin, paid for the estate back in 2008.
The Gosselins – whose hot-and-cold marriage as well as their unconventional family life with their 21-year-old twins and 17-year-old sextuplets was all televised for numerous years – divorced in 2009 after 10 years together.
Both the split and subsequent custody battle has been far from peachy, as the exes now communicate solely via their attorneys.
Article continues below advertisement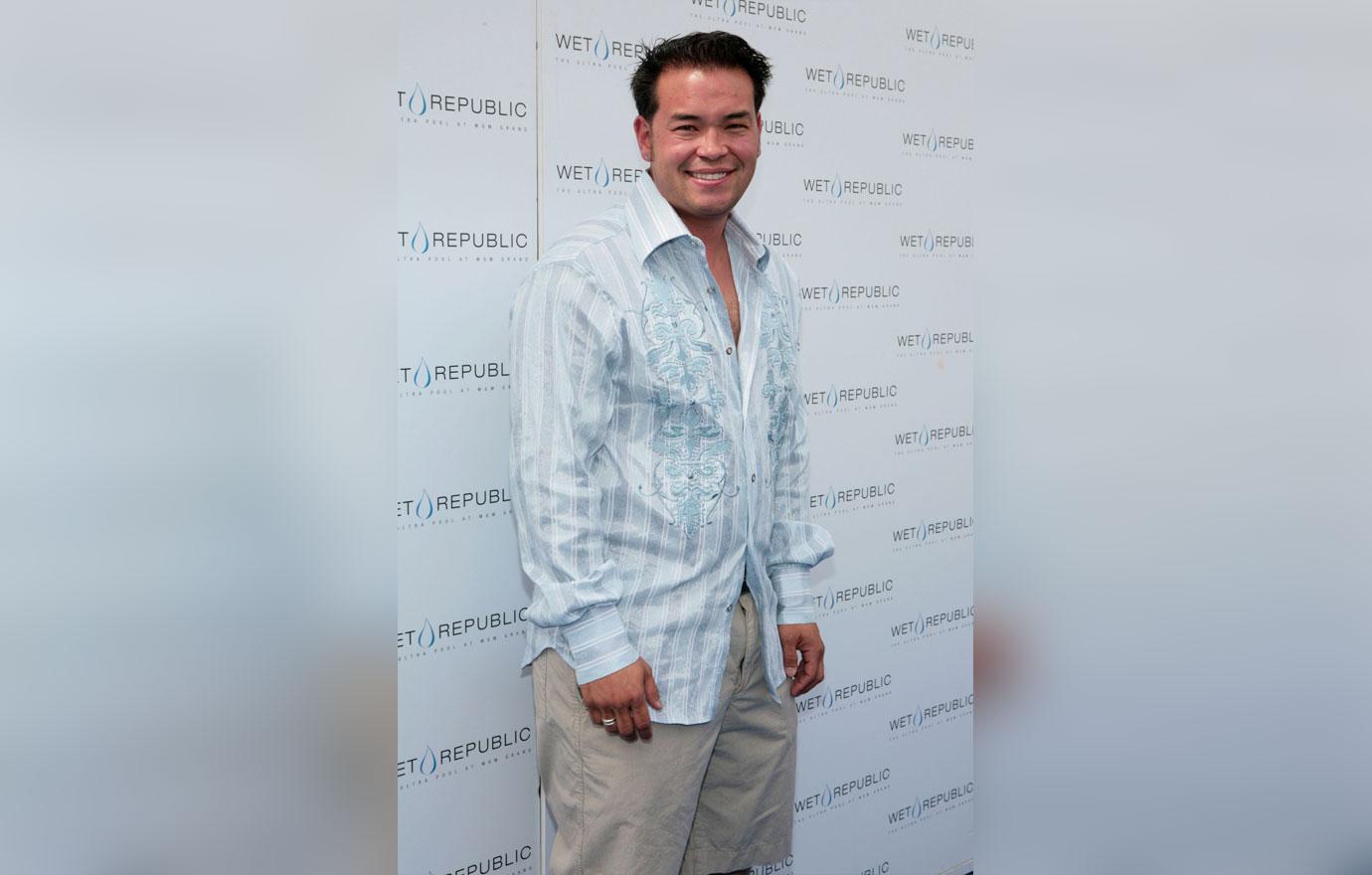 Cara Gosselin and Madelyn "Mady" Gosselin, Jon and Kate's oldest, are both in college in New York. The former is enrolled at Syracuse University, while the latter attends Fordham University.
Kate has custody of four of their six youngest children: Aaden Gosselin, Joel Gosselin, Alexis Gosselin and Leah Gosselin.
According to The Daily Mail, one of the latter two girls works at Chipotle Mexican Grill and was recently seen wearing her uniform as she reported for duty at the popular fast-food restaurant.
Meanwhile, the kids' 44-year-old estranged father has custody of Hannah Gosselin and Collin Gosselin, the latter of whom alleged in September of 2020 that Jon had physically abused him. He denied his son's claims.
Article continues below advertisement
Following her tenure on Jon & Kate Plus 8, the latter went on to star in and produce Kate Plus 8, for which she reportedly earned a whopping $250,000 per episode.
It ran for six seasons from 2010 to 2017 and included a College Bound episode in 2019.
Article continues below advertisement
Later that year, Kate attempted to find love on a spinoff titled Kate Plus Date. It was the last time she was seen on TV, and her bank account reportedly suffered a great deal as a result.
"Kate has been struggling with money because she hasn't worked for a while," a source told The Sun in 2020. "She has been living off the money she made in the past but it's been years since her last job."