Kanye West Spotted Out For The First Time Since His Cringe-Worthy Exchange Between Him & Pete Davidson Went Viral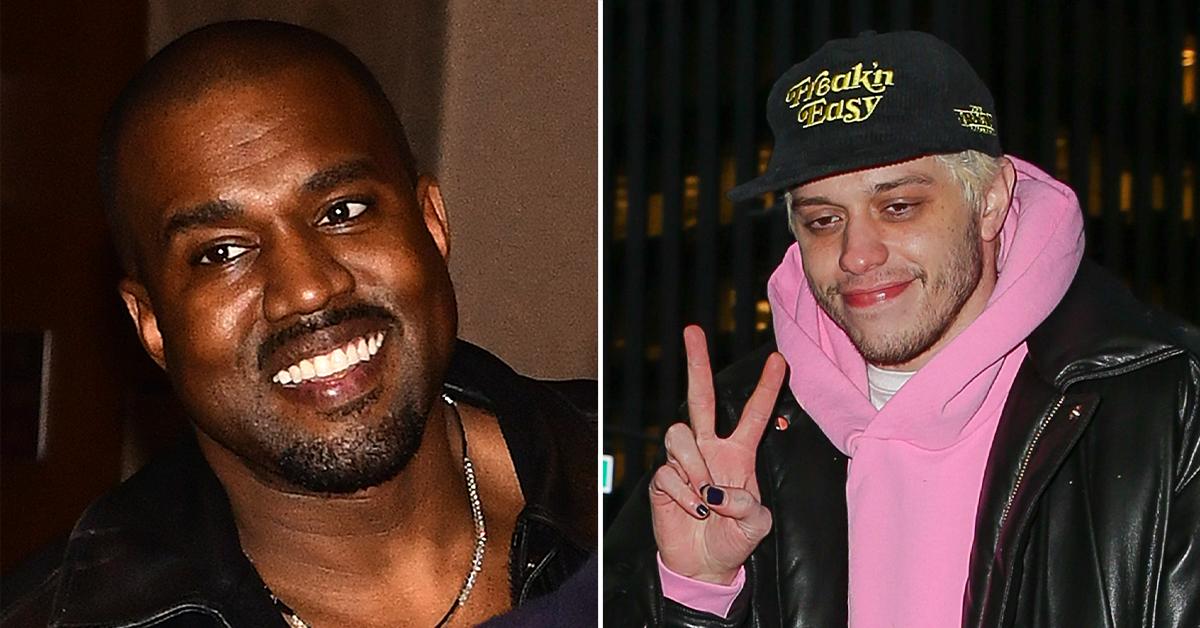 One day after a text exchange between Kanye West and Pete Davidson went viral — the two continued their feud over the comedian dating West's ex-wife Kim Kardashian — the rapper was spotted alone at his Sunday Service in Los Angeles, Calif., on Monday, March 14.
In photos obtained by the Daily Mail, the dad-of-four, who was wearing a black hoodie and black pants while out and about, did not look to be in a good mood.
Article continues below advertisement
West went off about his family on social media, and Dave Sirus, Davidson's King of Staten Island co-writer, shared text messages between the two Hollywood stars.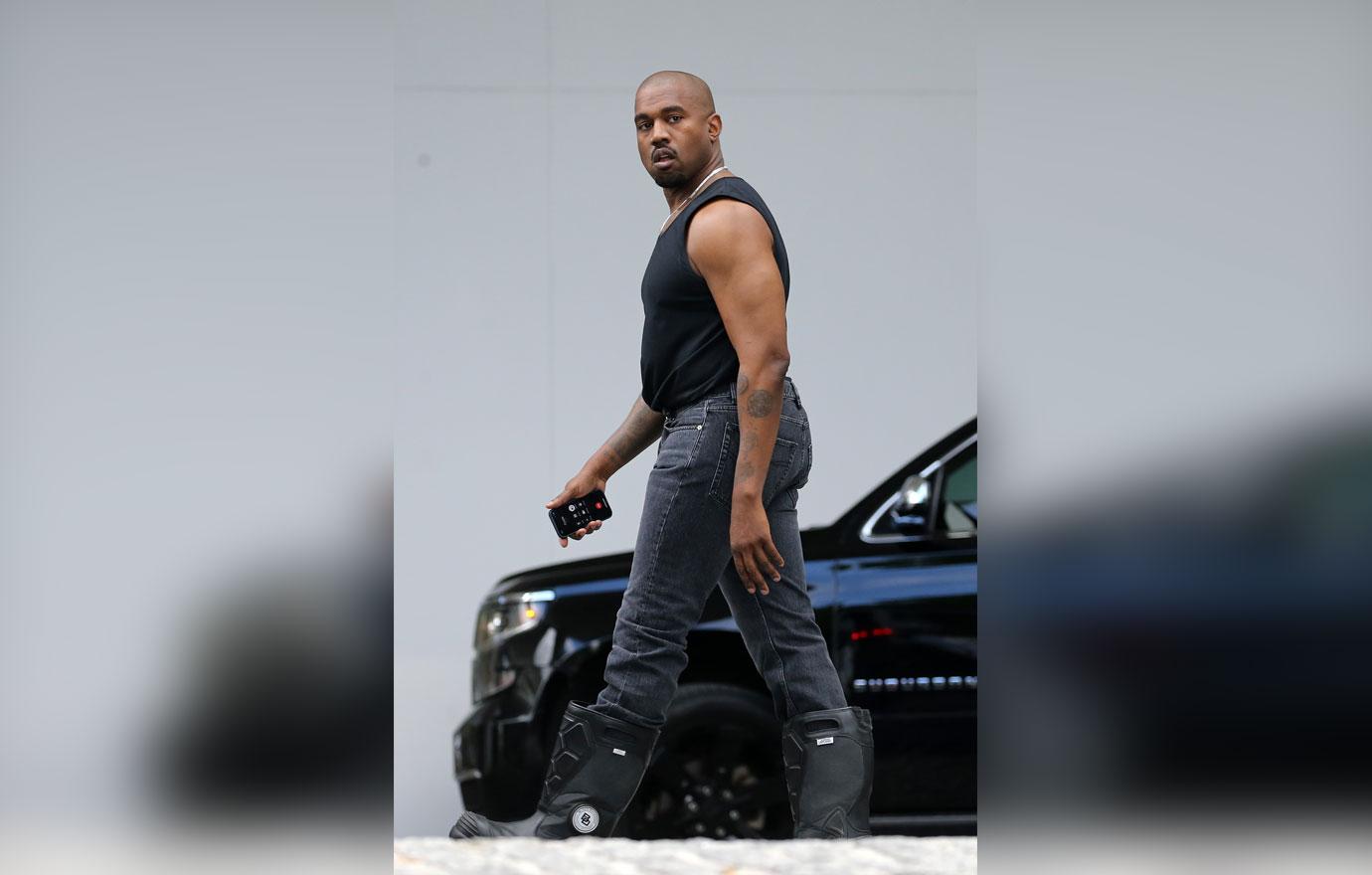 Article continues below advertisement
"Yo it's Skete," the SNL star said in a text, referring to a derogatory nickname the musical artist has called him. "I've decided that I'm not gonna let you treat us this way anymore and I'm done being quiet. Grow the f**k up."
West replied, "Oh you using profanity. Where are you right now?"
Davidson simply sent a selfie of himself, writing, "In bed with your wife."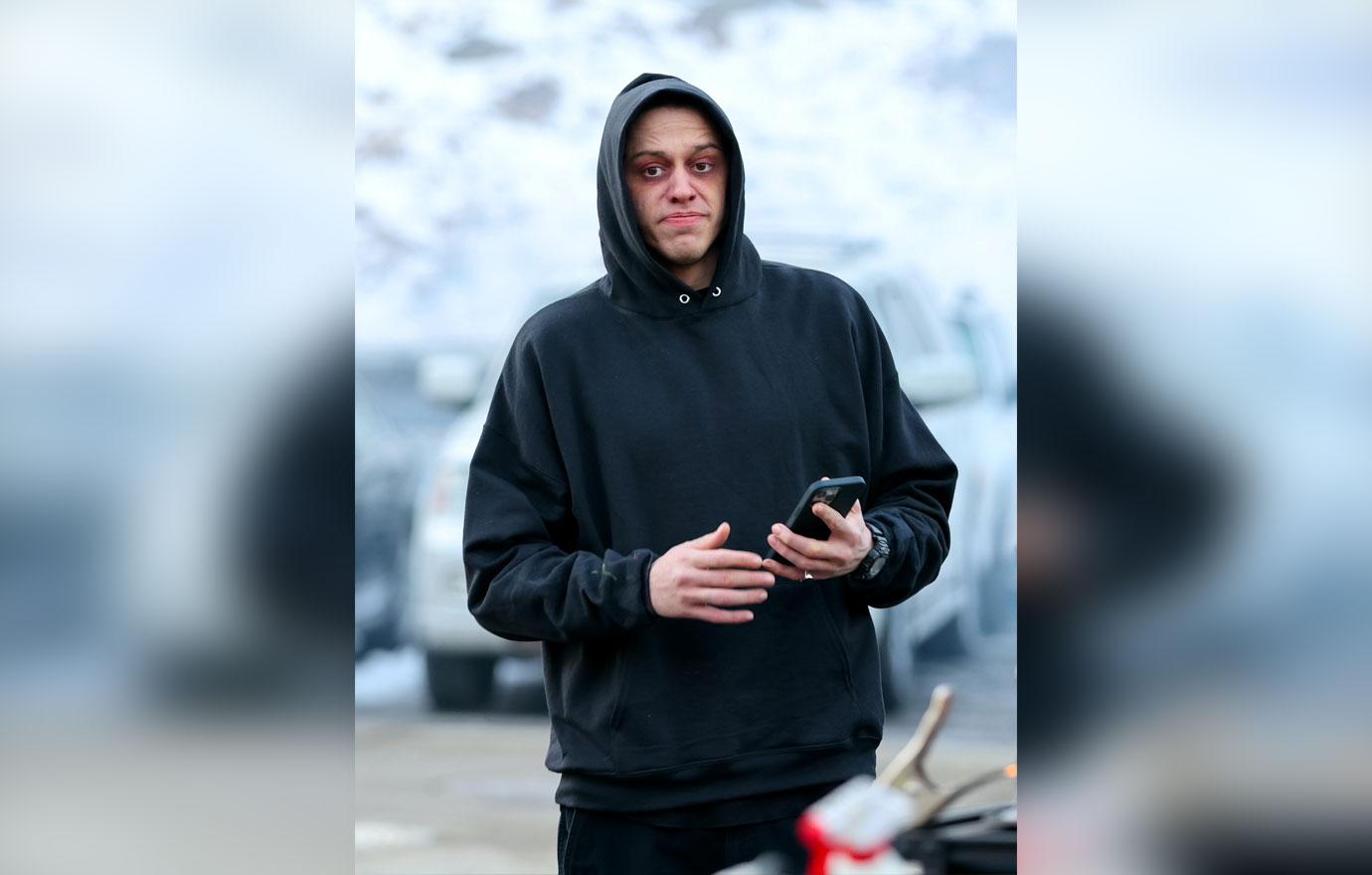 Article continues below advertisement
"You have no idea how nice I've been to you despite your actions towards me," Davidson added. "I've had your back even though you treat me like s**t because I want everything to be smooth."
"But if you continue to press me like you have for the past 6 months," he noted. "I'm gonna stop being nice."
West seemingly referred to Davidson via social media. "The boyfriend texts me, antagonizing me, bragging about being in bed with my wife," he said in the clip, which was later taken down. "I'm like, well, who's watching my children if he's texting me, bragging about being in bed with my wife?"
Article continues below advertisement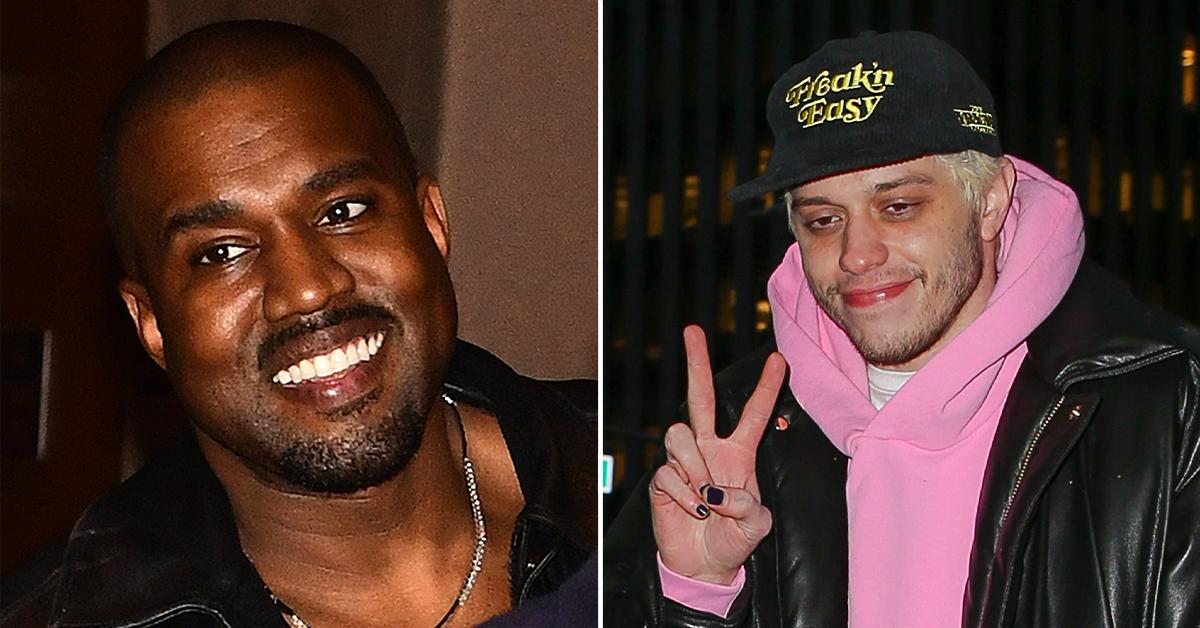 "I said, 'I am not allowing my daughter to be used by TikTok, to be used by Disney.' I have a say," he said in another clip, referring to North West's TikTok account. "There's no such thing as 50/50 custody in society today. … It always leans towards the mom."
The makeup mogul and Davidson had instant chemistry when they met on SNL, and since then, West has been trying to get his wife back, despite her moving on.
Davidson and Kardashian went Instagram official a few days before West's rant.