Kanye West Begs God To Bring His Family 'Back Together,' Flies Commercial Hours Before Crying For Reunion With Kim Kardashian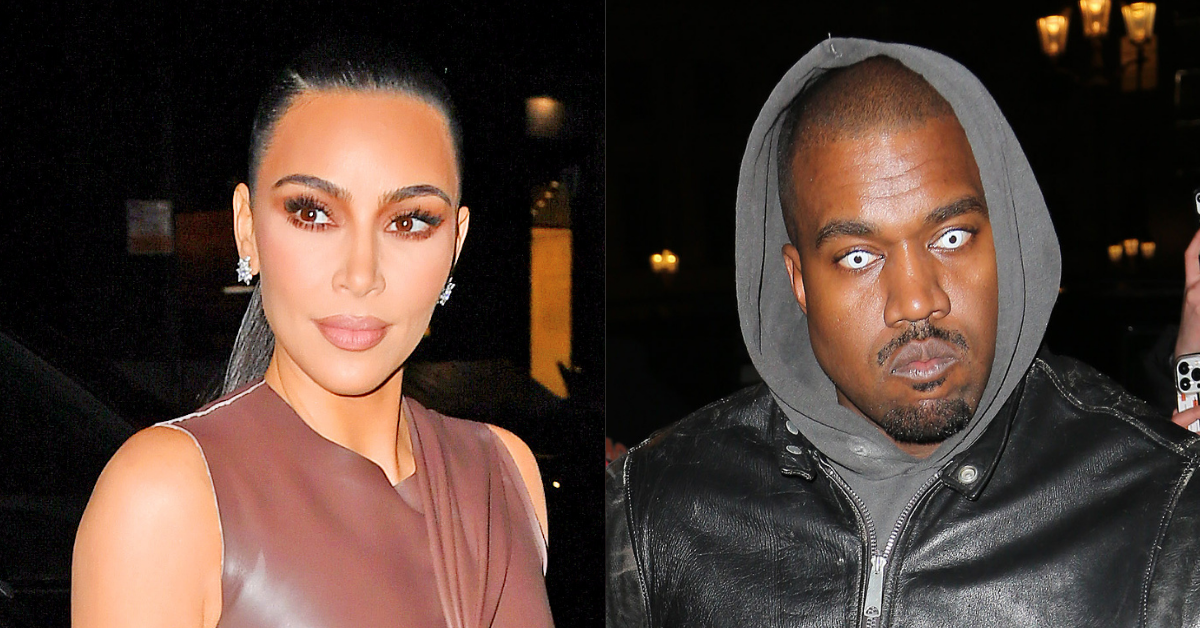 Kanye West recently posted several screenshots to Instagram of his kids and soon-to-be ex-wife Kim Kardashian begging God, and anyone who'll listen, to bring his family "back together."
Article continues below advertisement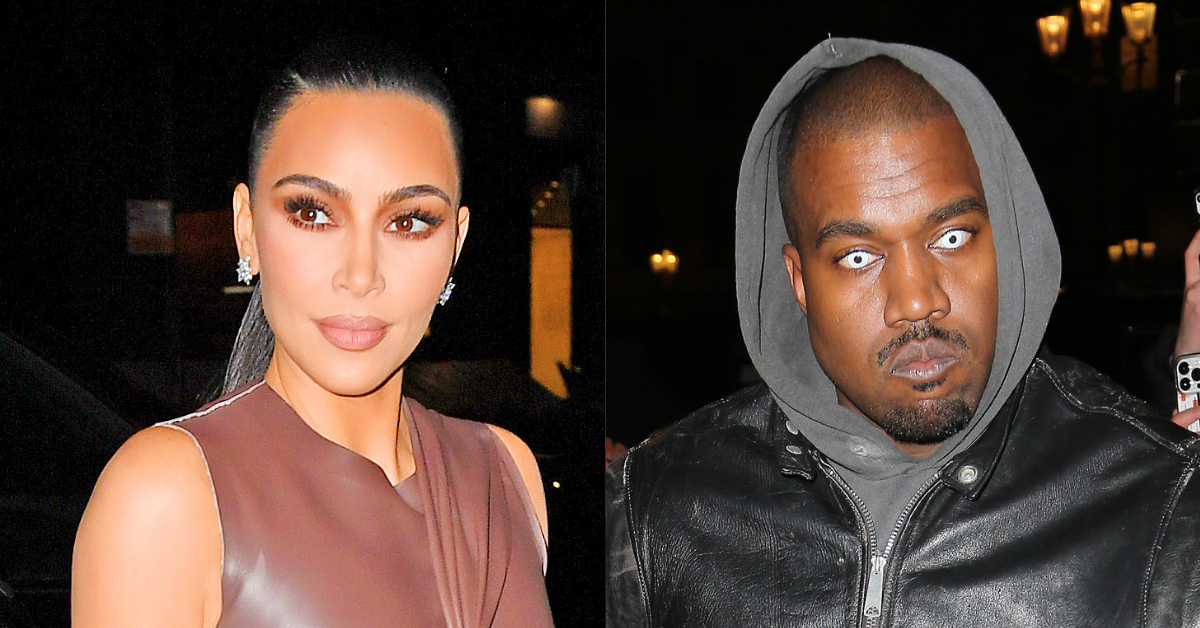 The rapper posted the pics from Kardashian's recent Vogue interview with the short but direct caption: "GOD PLEASE BRING OUR FAMILY BACK TOGETHER." The post was made soon after West was seen in at LAX taking quite an unusual flight for someone of his status.
Article continues below advertisement
The artist, who changed his name to Ye, was seen Tuesday Night going through TSA to take a commercial flight — like he isn't a multi-Grammy award-winning rapper. West was wearing a black full-face mask to hide his identity but, like everyone else, he had to lift it in order to get through the security checkpoint.
West boarded the flight after hosting a listening party in Los Angeles for his Donda 2 album the night before. He arrived at the airport wearing a black leather jacket over a blue hoodie, faded dark jeans, rain boots, and gloves to help cover every inch of his body.
Article continues below advertisement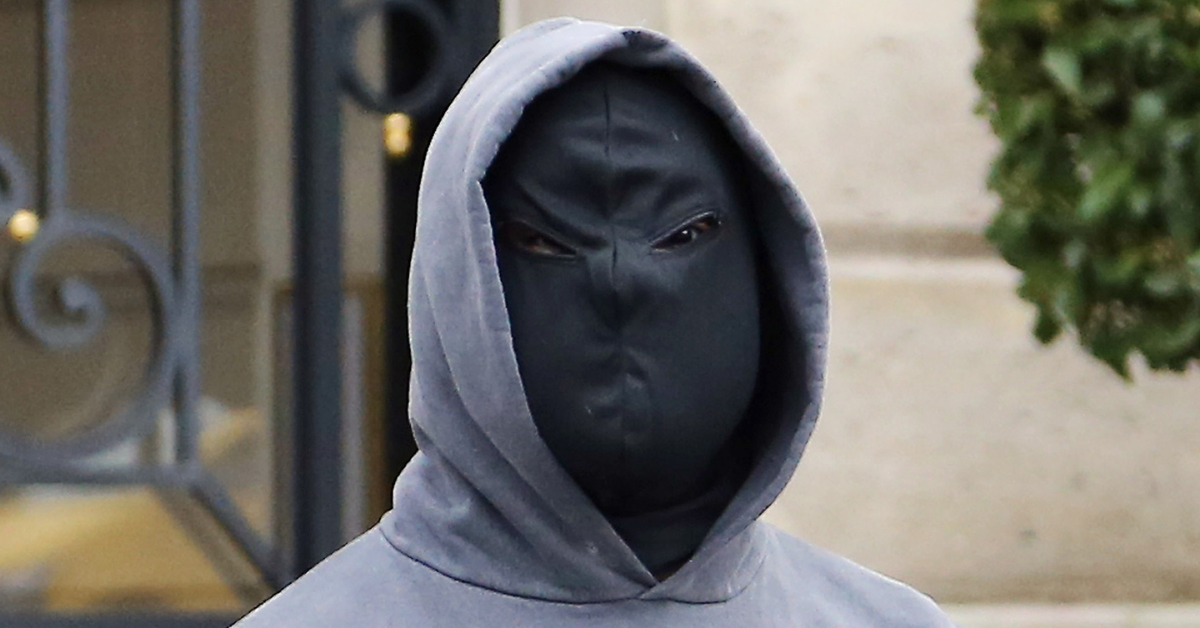 Article continues below advertisement
Despite begging for his family to reunite, West has been publicly dating West Julia Fox since New Year's Eve. The two's status was recently ousted by a friend, revealing they aren't exclusive.
The rapper proved just that when he was seen on a date with Kim's doppelgänger a night before his airport sighting.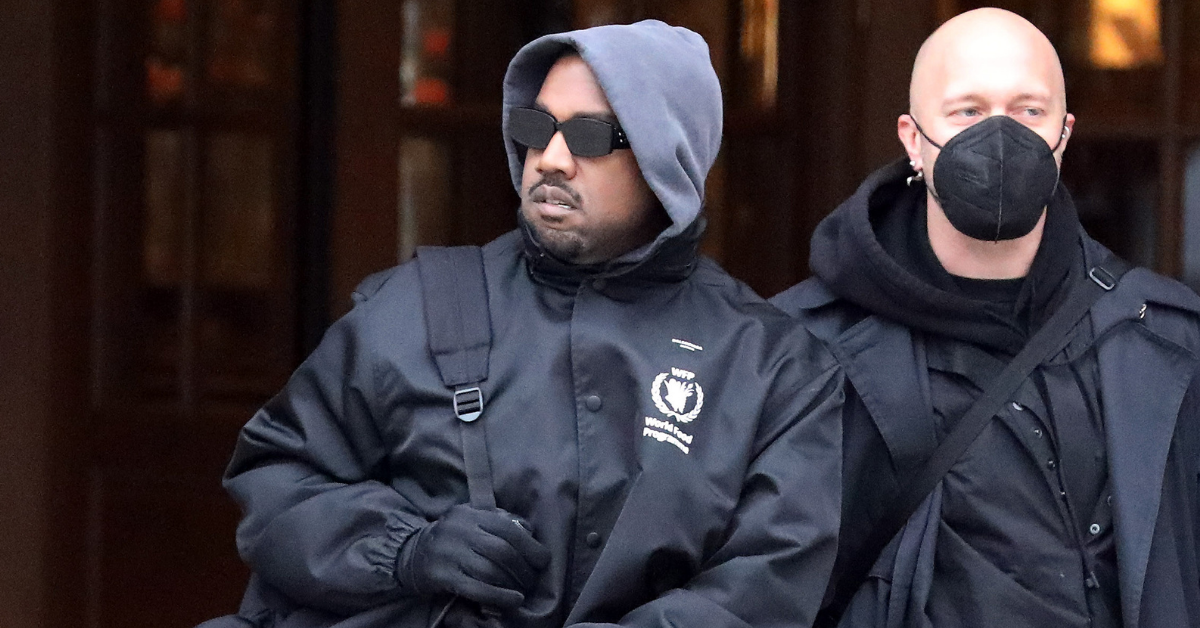 West used the photos from the recent Vogue interview with the reality TV star where Kardashian made her feelings heard. "For so long, I did what made other people happy, and I think in the last two years I decided, I'm going to make myself happy."
"And that feels really good. And even if that created changes and caused my divorce, I think it's important to be honest with yourself about what really makes you happy. I've chosen myself. I think it's okay to choose you."