Kanye West's Girlfriend Julia Fox Rips Off Kim Kardashian With Oozing Chest Mold, Model Caught In Another Copycat Fashion Fumble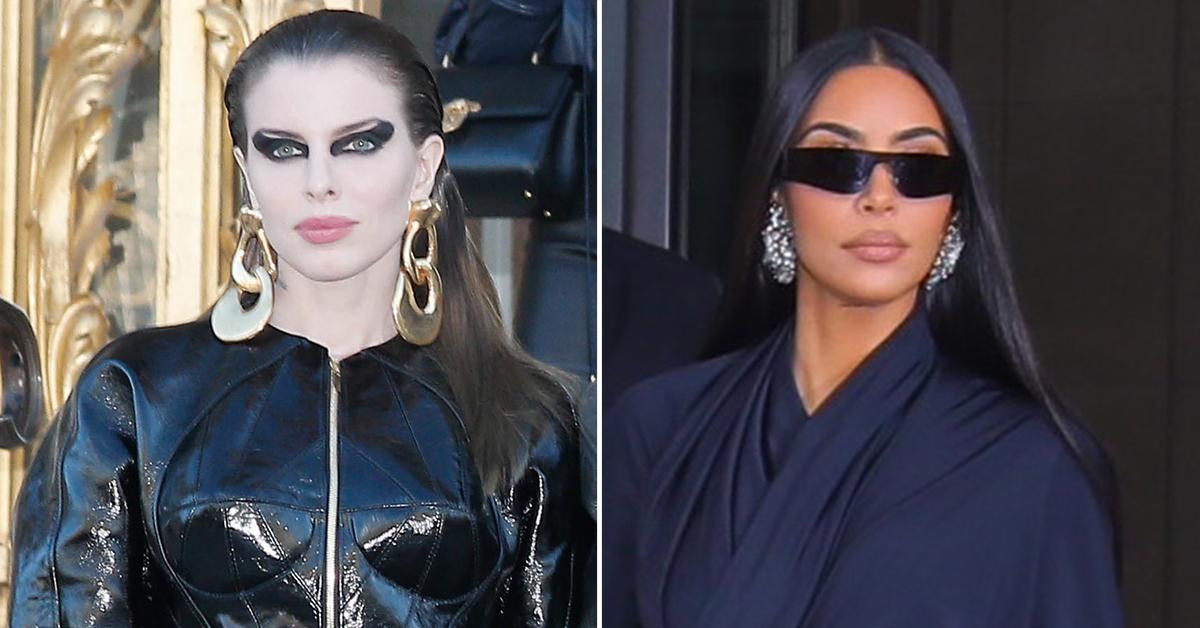 Article continues below advertisement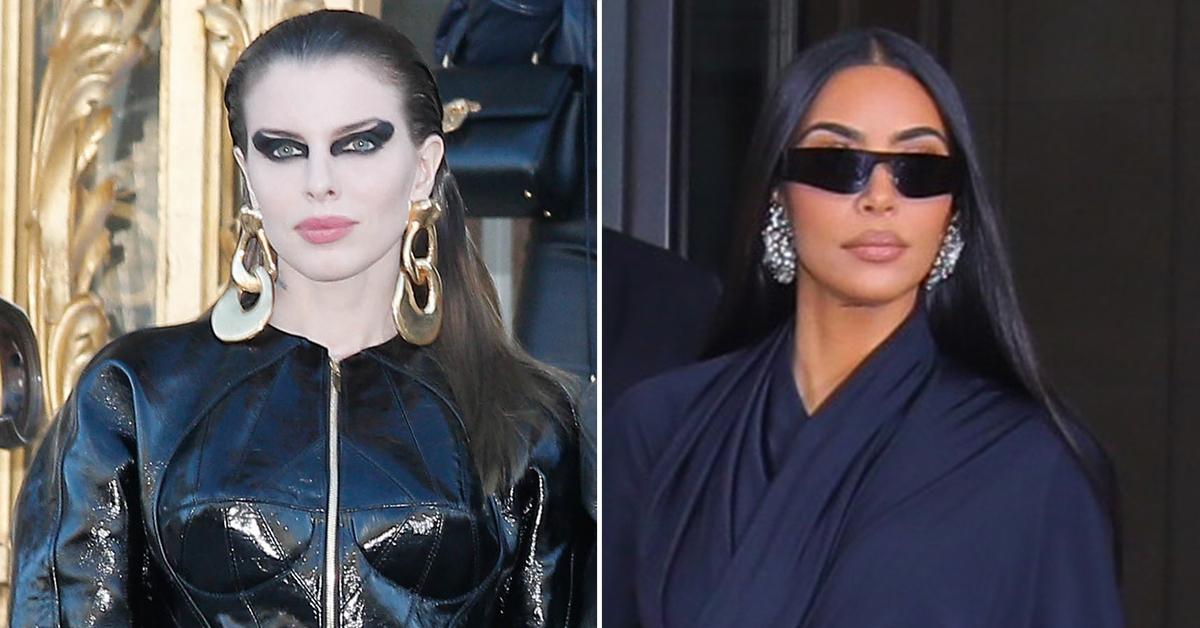 Article continues below advertisement
Kanye's babe took to her social media to share the look. Posing in what looks like dripping clay running down her body, Fox showcased the candle-wax like top that stopped just below her chest.
Article continues below advertisement
Last year, the Keeping Up With The Kardashians star made mouths water when she showcased a clay molding on her chest. Soon after, Kanye's fashion-forward billionaire ex rocked nothing but a black chest piece for her KKW Fragrance Opals campaign.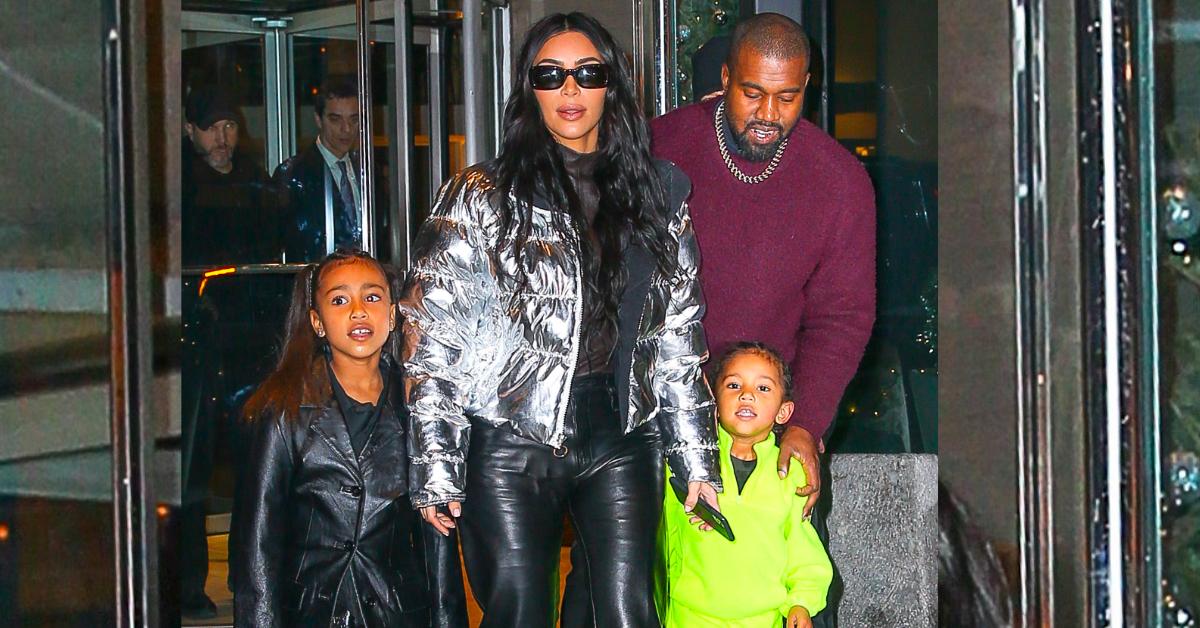 Article continues below advertisement
While many are comparing the two, Fox is saying not so fast. According to her, she rocked this look months before Kim, and she was just posting late.
Responding to the haters, Kanye's new leading lady clapped back.
"FYI I wore this on Halloween 2021 and I was supposed to be a slutty smurf. I forgot to post it. Ps. the breast plate is by @jacquelabel," she wrote.
Kim displayed her breast mold in November.
Article continues below advertisement
This isn't the only time Fox has been called out for being an alleged Kim K copycat. During her appearance at Paris Fashion Week with Kanye, she was compared to the KKW mogul the entire time.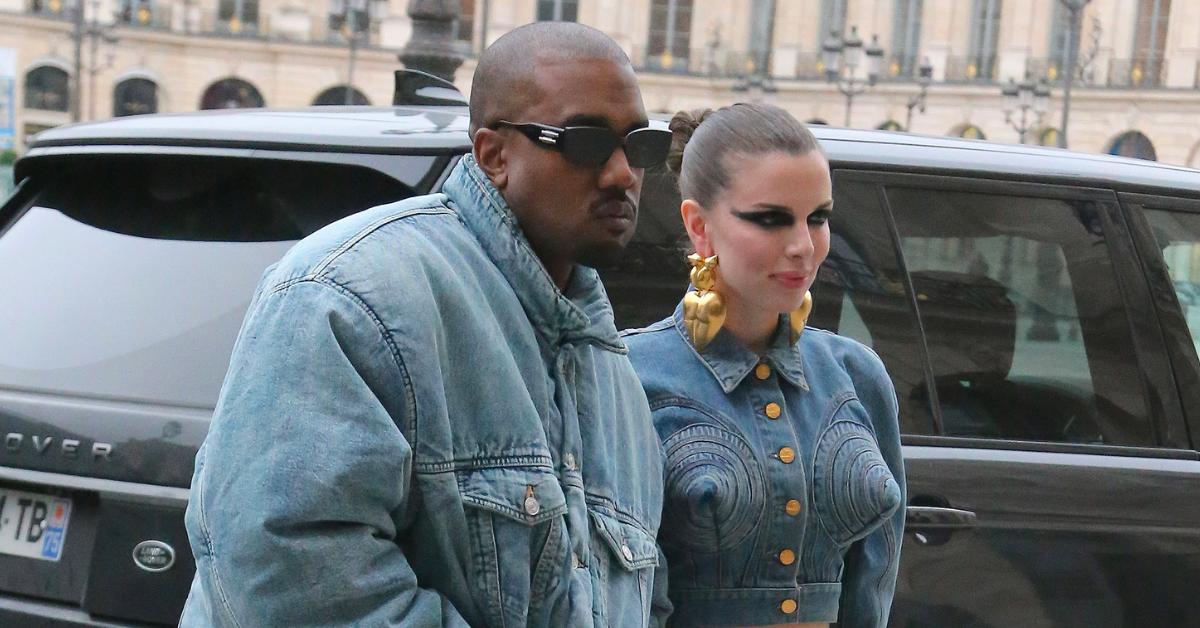 Article continues below advertisement
But Fox's fashion sense wasn't the only thing that went down in the City of Lights. The model allegedly got into a heated altercation with a New York socialite who approached her with a money-making opportunity.
Upon her arrival home to the US, Fox's past came back to haunt her. According to reports, she was secretly dating Drake before Kanye. The latter was "not happy" to learn the news considering the rappers recently just became friends.
Looks like fashion isn't the only thing Fox and Kim share.