Kanye West Reunites With 'Sell-Out' Big Sean After Claiming Signing Rapper To Record Label Was 'Worst Thing' He's Ever Done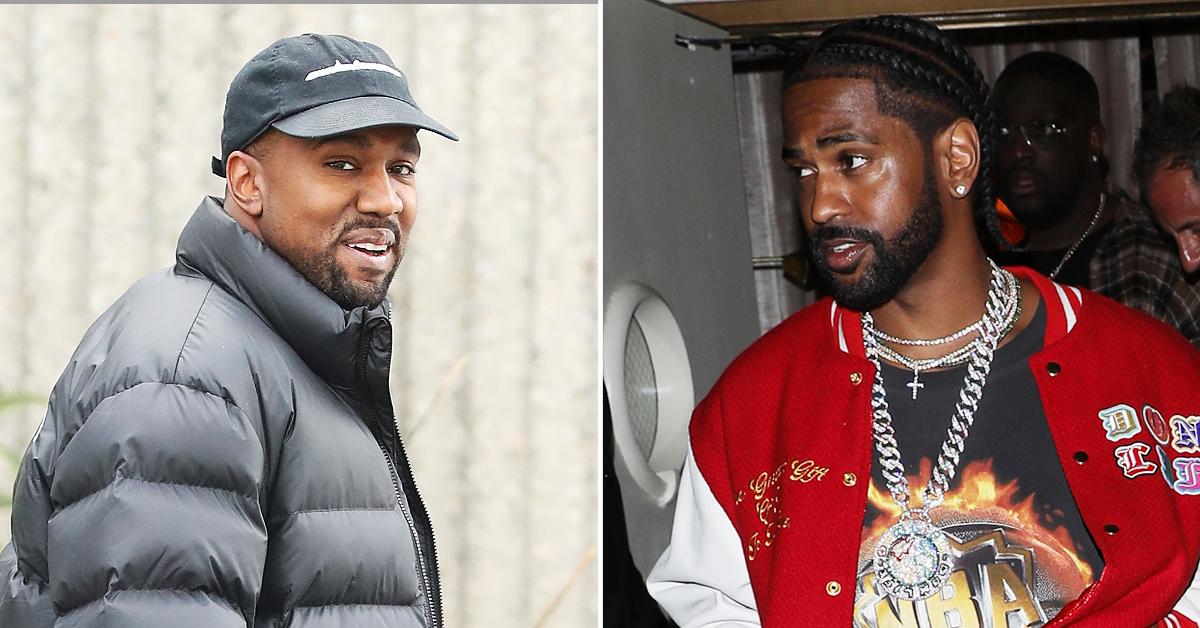 It's all G.O.O.D. between Kanye West and Big Sean despite the Grammy winner calling the latter a "sell-out" and taking credit for his whole career.
Article continues below advertisement
Article continues below advertisement
The I Don't F--k With You rapper matched Kanye's cheery appearance. Rocking a New York Yankees jersey over a navy-colored hoodie with matching sweats, the hitmaker slipped on his silver chain, sunglasses, and sneakers, seemingly putting the explosive feud with Ye behind him.
The sighing has left many assuming the pair are collaborating, despite Ye claiming signing Sean to his record label was the "worst thing I've ever done." Ouch.
While their reunion is enough to make headlines, the dynamic duo wasn't alone. French Montana was also a part of their crew at the recording studio and the amount of security these three had surrounding them guaranteed they wouldn't have an incident like Ye did last week.
Article continues below advertisement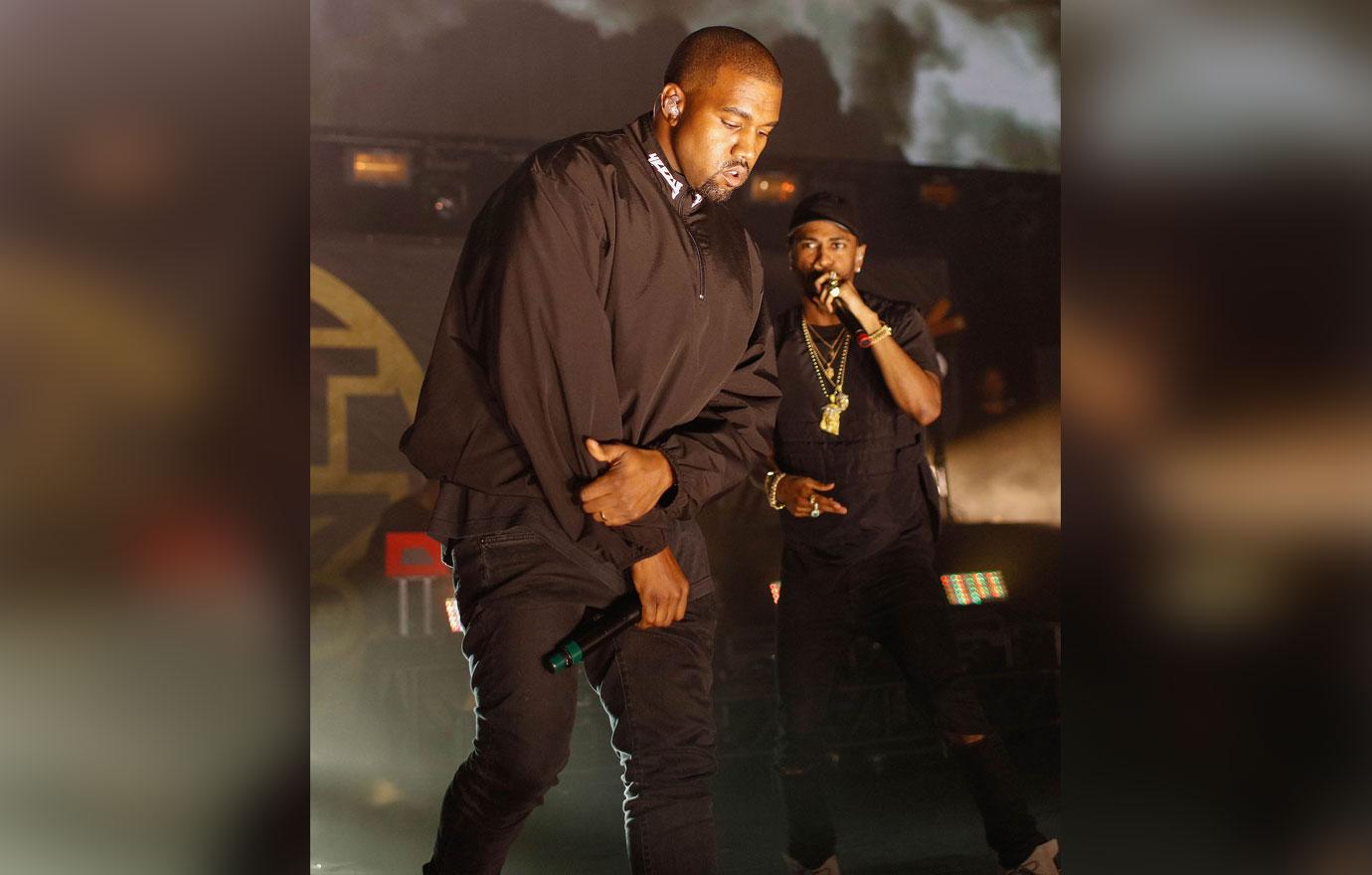 As RadarOnline.com reported, the Donda musician is being investigated for alleged battery after punching a fan on Thursday. There's a video of the aftermath showing Ye screaming at a female who was attempting to calm him down. In the clip, his alleged victim is seen lying on the ground and holding his head in agony.
Article continues below advertisement
Kanye continued to break the internet when he claimed Kim "banned" him from their daughter Chicago's fourth birthday party. Spoiler alert — he ended up making it to the party.
But before his beef with Kim, the rapper was feuding with Sean.
In a November episode of Revolt's Drink Champs podcast, Ye said he regretted signing the rapper onto his G.O.O.D. record label. "I already decided that when I die, on my tombstone, it's gonna say, 'I deserve to be here 'cause I signed Big Sean,'" he joked.
He continued twisting the knife by adding, "The worst thing I've ever done is sign Big Sean."
Article continues below advertisement
Kanye also called Sean a "sell-out," alleging that both he and John Legend abandoned him when he ran for president. "I know this man mama, bro. I've changed this man's family and both John Legend and Big Sean, when I ran for office, got used quick by the Democrats to come at they boy that actually changed their life. And that's some sell-out shit. And I don't rock with neither of them," he said.
Big Sean hit back, calling what Kanye said "bulls--t."
"I love Kanye, bro. I love him for the opportunity he gave me and all these things, but I thought what he said was some bitch a-s s--t," he responded.