Vice President Kamala Harris Under Fire For Laughing When Asked About Ukrainian Refugees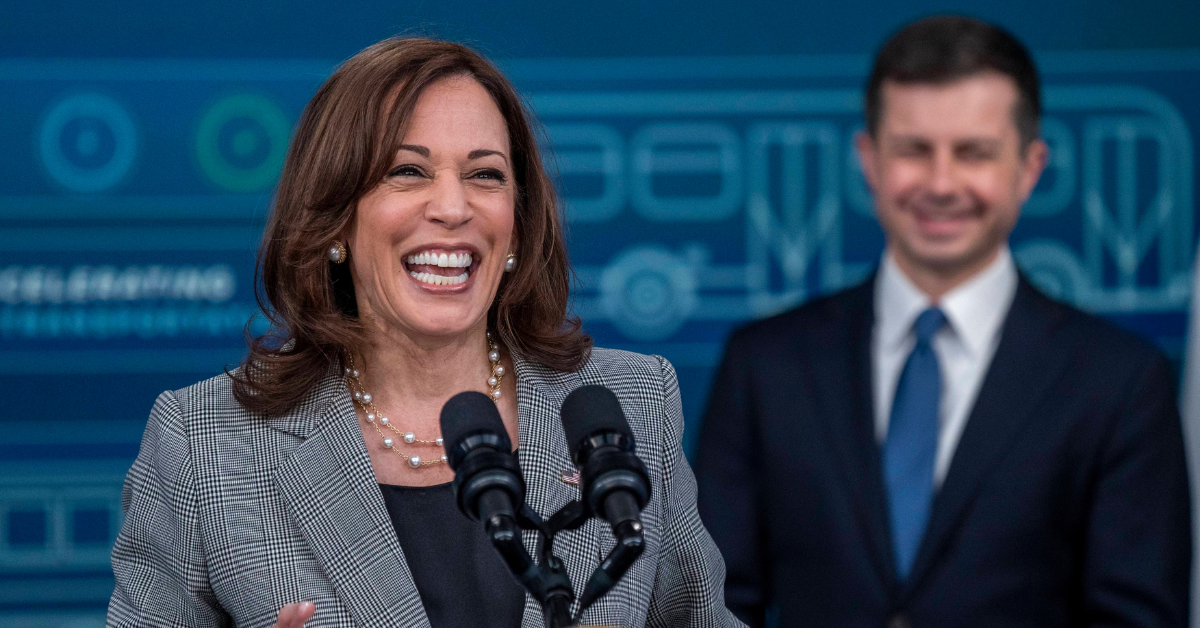 Vice President Kamala Harris has found herself in the hot seat yet again, this time because she awkwardly laughed when a reporter asked whether or not the United States had any plans to help take in Ukrainian refugees as they flee their war-torn country following the recent invasion of the nation by Russian forces.
According to The Sun, Harris was in Warsaw, Poland on Thursday and standing beside Polish President Andrzej Duda when the awkward interaction took place.
Article continues below advertisement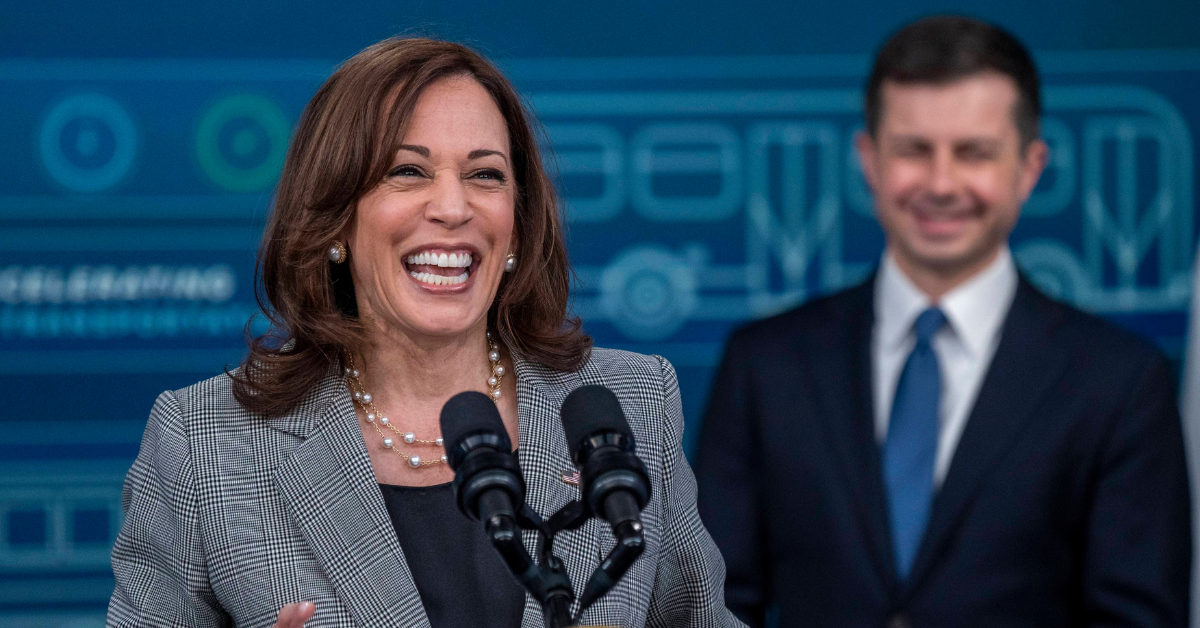 "Okay," Harris responded after being asked the reporter's question. "A friend in need is a friend indeed," she added before she started her untimely laughter. The situation was reportedly so awkward that President Duda and a number of reporters looked around uncomfortably before chuckling along.
After the laughter stopped, both Harris and Duda went on to ultimately confirm that there has been significant discussion between the two nations concerning where to send the fleeing and helpless Ukrainian refugees, which is when the Vice President reassured her audience that "we will not send them back to what is a war zone."
But although Harris eventually did get her act together, the damage was already done, and within a few hours of the awkward exchange be posted to Twitter by a journalist named Tom Elliot, the video had reached upwards of one million views – and people watching were not happy.
"Why is she laughing?" one person tweeted not even an hour after the video hit the social media platform.
Article continues below advertisement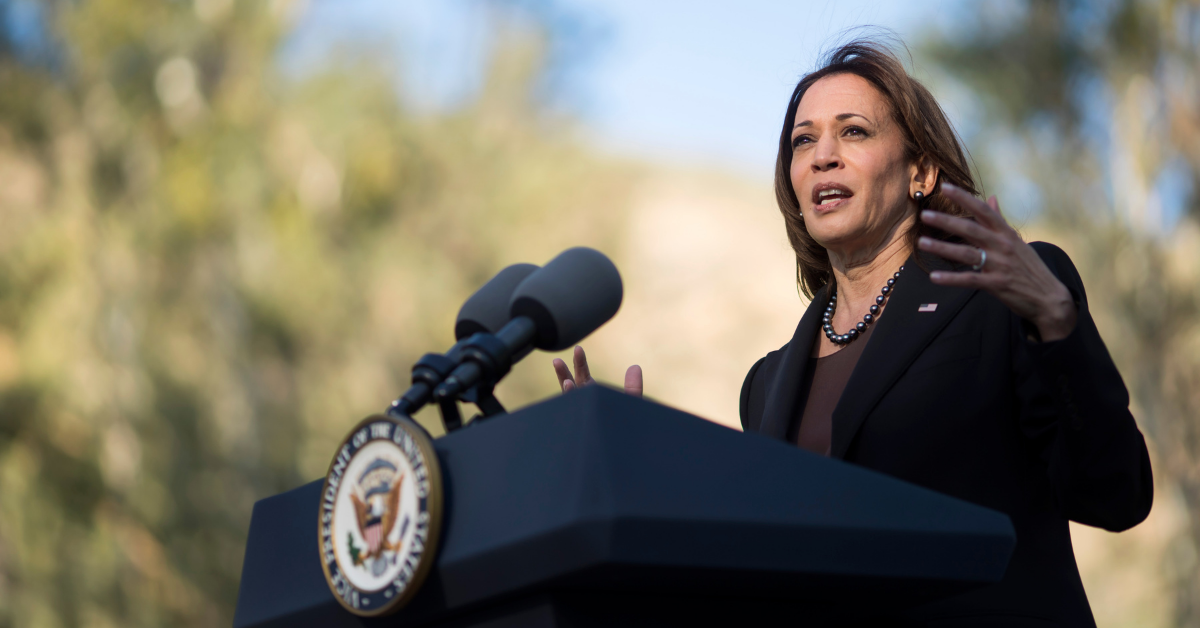 "Can someone please tell her to quit cackling during serious situations?" another embarrassed commenter tweeted. "I mean seriously. This is common sense. No-one in the administration is willing to tell her?"
"How could ANYONE look at the Ukrainian refugees in the camps in Poland and think it's a laughing matter?" yet another person commented.
Still, despite a substantial number of people calling Harris out for the awkward and uncomfortable moment while discussing a major and serious concern, others were just as quick to defend her and attempt to clarify just what exactly the VP was laughing about.
Article continues below advertisement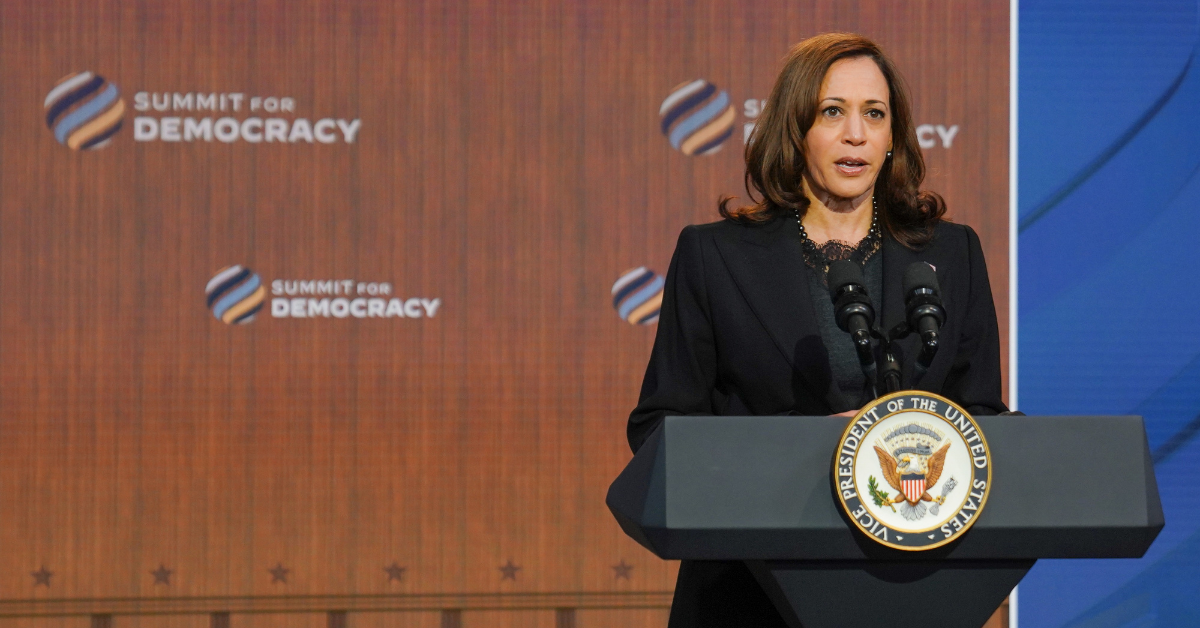 "But you know that she does not laugh at the question asked, but who will first answer. if you watched the entire conference you would know why she laughed," one person replied.
"Oh FFS - she wasn't laughing at the question," another person ready to defend Harris wrote. "She was laughing at the awkward moment when they looked at each other not knowing who was going to answer the question. They both laughed."
As Radar reported, this isn't the first awkward moment that has happened regarding the current United States administration and the current Ukrainian crisis taking place.
During President Joe Biden's first State of the Union address earlier this month, he slipped up and accidentally confused Ukraine with Iran.
"Putin may circle Kyiv with tanks, but he'll never gain the hearts and souls of the Iranian people," Biden mistakenly said, also coming under fire for the blunder.