Jussie Smollett Tells Jury He Did Not Stage Alleged Hate Crime Against Himself Under Oath In Trial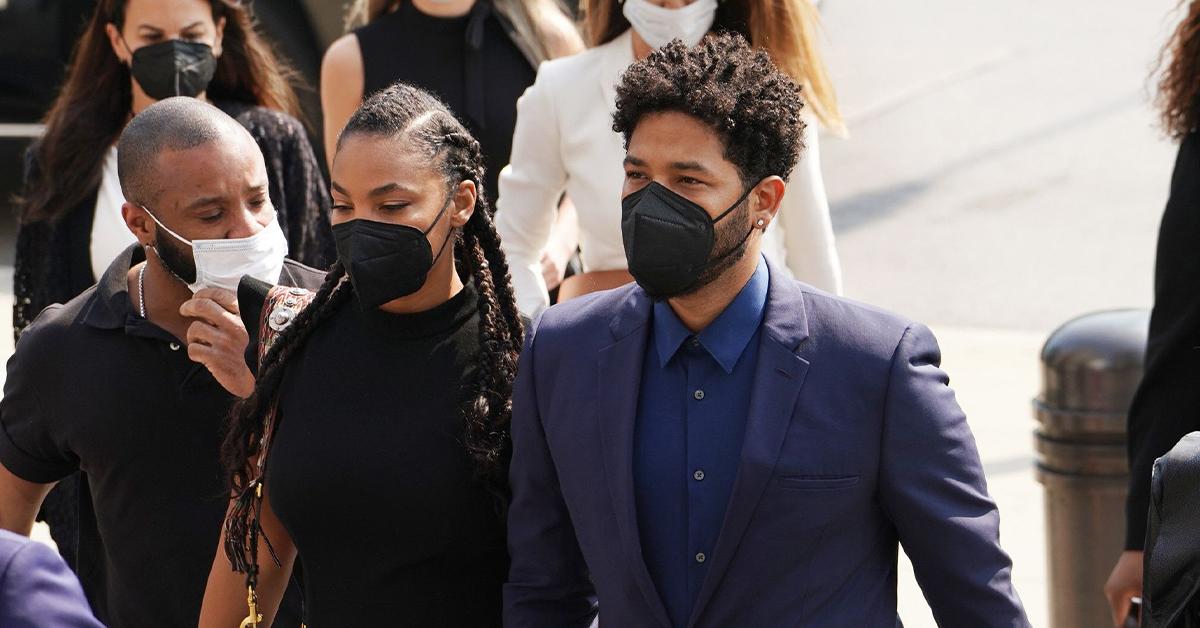 Embattled actor Jussie Smollett took the stand today and testified to the court that he did not pay anyone to stage an alleged hate crime and assault against him. Although the actor has made these claims since the alleged assault took place, this is the first time he has testified under oath.
Article continues below advertisement
According to Jussie's testimony on Monday, he paid his friend Abimbola Osundario $3,500 to provide him with a diet and exercise plan, not to enact a fake hate crime and assault against the Black and openly homosexual actor.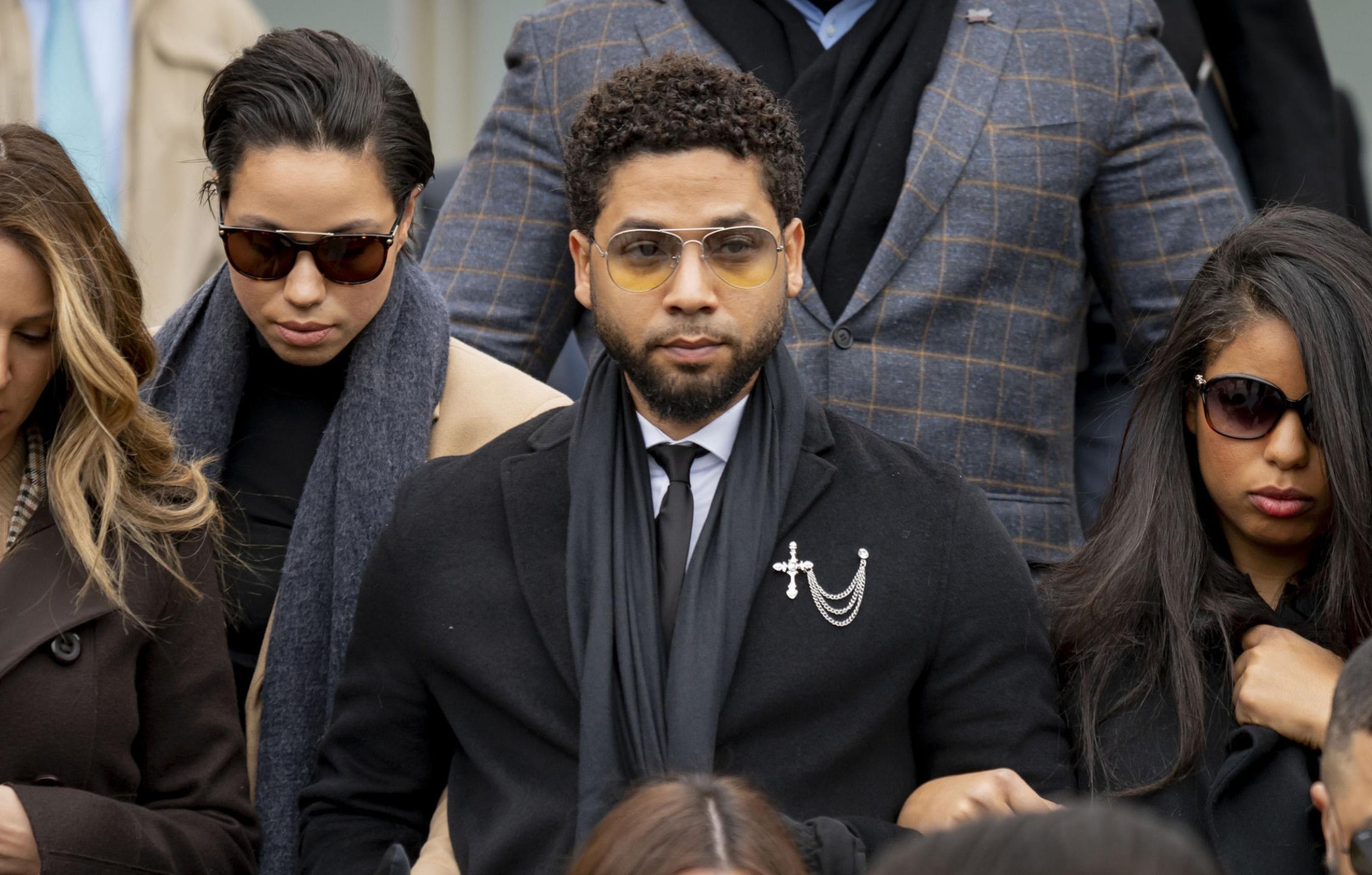 Article continues below advertisement
Jussie's testimony contradicts Abimbola's testimony, who told the court under oath last week that the actor texted him in late January 2019 looking for help "on the low."
According to Abimbola, Jussie then provided a $3,500 check with explicit instructions for Abimbola and his brother to stage an attack against the actor while shouting racist and homophobic slurs and comments.
Article continues below advertisement
So far, the prosecutors in the case have argued that Jussie was motivated to stage an attack against himself due to security concerns the actor believed the Empire studio wasn't taking seriously.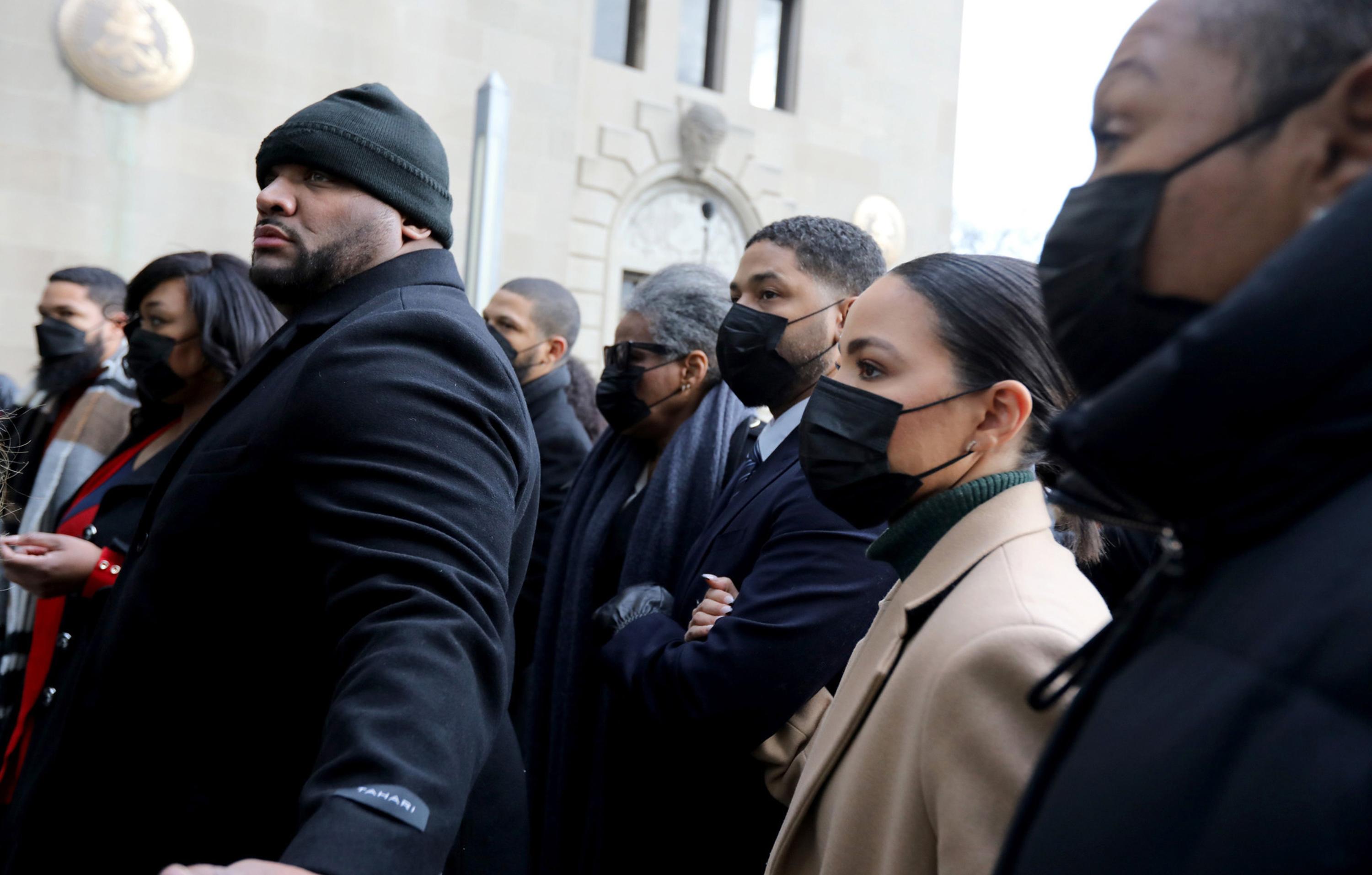 Article continues below advertisement
"Did you talk to him about some hoax?" Jussie's defense attorney, Nenye Uche, asked him while he was on the stand.
"No," Jussie answered, before ultimately denying there was any hoax at all.
Article continues below advertisement
The 39-year-old actor claimed he talked to Abimbola about a training/workout plan. His goal was to obtain a dancer's or swimmer's build. According to Jussie, they did not talk about payment often.
Jussie said paying someone to stage an assault against him wouldn't make any sense because his face and body were the most important factors when it came to his acting career.
"My character was a superstar, a pop star, a beloved GQ whatever," he said. "It was very important that I looked like Black Cary Grant, not beat down."
Article continues below advertisement
"It felt like something out of Looney Tune adventures … someone that felt massive just coming up to me, not enough time to even think," Jussie said describing the alleged attack on January 29, 2019.
When asked why he didn't call the police immediately after the alleged assault, Jussie explained that, among other reasons, he is a Black and openly gay man in America.
"One, I am a Black man in America, I do not trust police. I am also a well-known figure and I'm openly gay. I want to play a boxer; I want to play a superhero. The moment I got beat I become a f----t who got his ass whooped," he told the court.
Article continues below advertisement
As RadarOnline.com reported previously, today has been a whirlwind of events in the trial against Jussie. The former Empire actor is facing six counts of felony disorderly conduct after being accused of staging a fake hate crime against himself and allegedly lying to police about it.