Jussie Smollett Scolds White Prosecutor Over N-Word, Demands He Stop Using Slur In Court 'Out Of Respect For Every African American In This Room'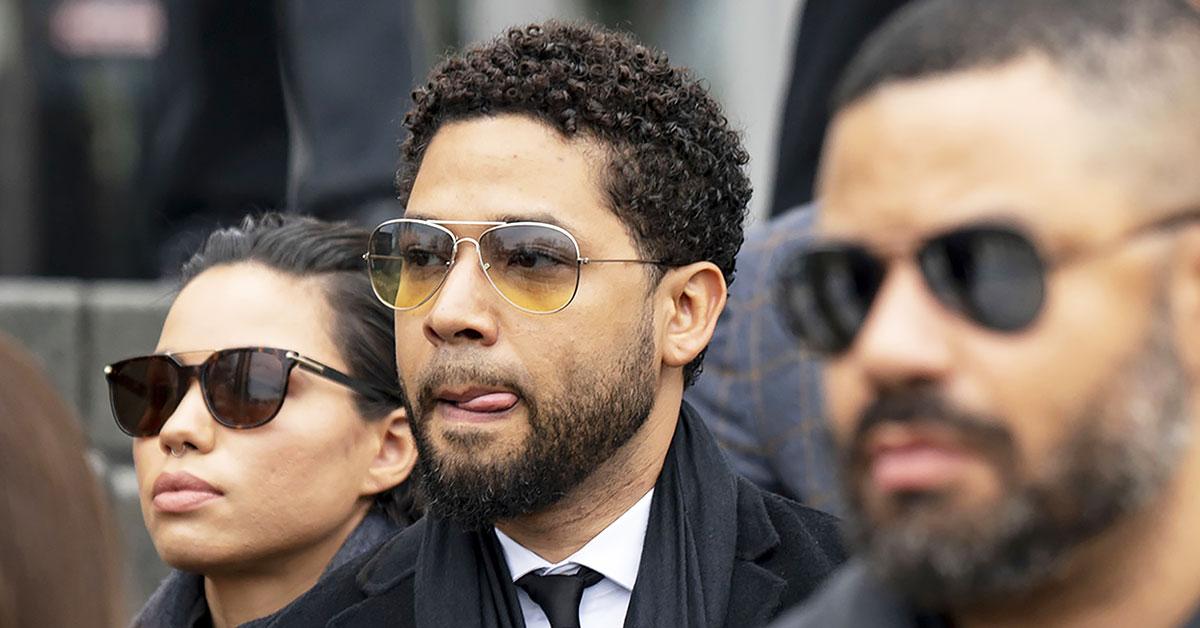 Jussie Smollett took his turn on the stand and reprimanded the prosecutor when he dropped the N-word multiple times in court.
Article continues below advertisement
The incident went down on Tuesday at the Chicago courthouse where the Empire star addressed the jury in his hoax trial for the second day in a row.
Article continues below advertisement
As Webb repeated the messages to the court, Jussie stopped the lawyer dead in his tracks and asked him not to use the N-word "out of respect for every African American in the courtroom."
According to Chicago Tribune reporter Jason Meisner, Webb said "n---a." After the attorney apologized, he suggested Jussie read the messages to the jury.
Article continues below advertisement
"Why don't you read it?" Webb allegedly responded. "I don't want to mispronounce anything." The actor allegedly accepted the apology but said the slurs have "been used a lot."
He proceeded to read the message sent to him from Abimbola out loud. "N---a finally made it just landed haha," the brother wrote. Jussie's attack happened hours later.
Jussie is currently on trial in an attempt to prove he didn't hire the Osundario brothers to stage a hate crime attack against him. According to the actor, he wrote Abimbola a $3,500 check for nutrition and training advice after Lee Daniels called him "fat."
Jussie denies he paid the brothers money to orchestrate the attack for attention.
Article continues below advertisement
The star — who is an openly gay Black man — claims he was attacked by two masked men wearing MAGA hats who yelled homophobic and racist slurs at him while beating him up and throwing a noose around his neck.
After conducting an investigation, Chicago Police Detectives didn't believe Jussie's story. Don Lemon is now under fire after Jussie alleged under oath that the CNN host tipped him off that law enforcement was suspicious before he was arrested and charged.