Sen. Josh Hawley Trolled On Social Media After Video Shows Him Running Out Of The Capitol On Jan. 6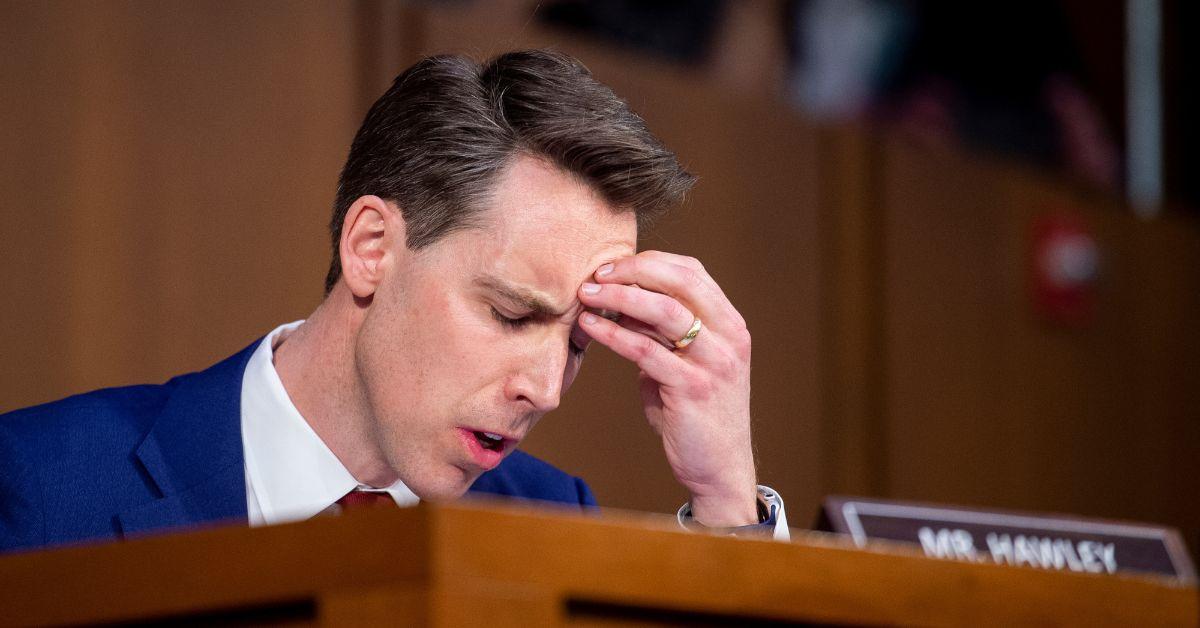 Senator Josh Hawley was trolled and mocked on social media this week after the January 6 House select committee revealed a clip of the senator rushing out of the U.S. Capitol, Radar has learned.
The video, which was shown during the Jan. 6 committee's live hearing Thursday night, showed the 42-year-old senator desperately run down a Capitol hallway before rushing down a staircase with a group of his Senate colleagues.
Article continues below advertisement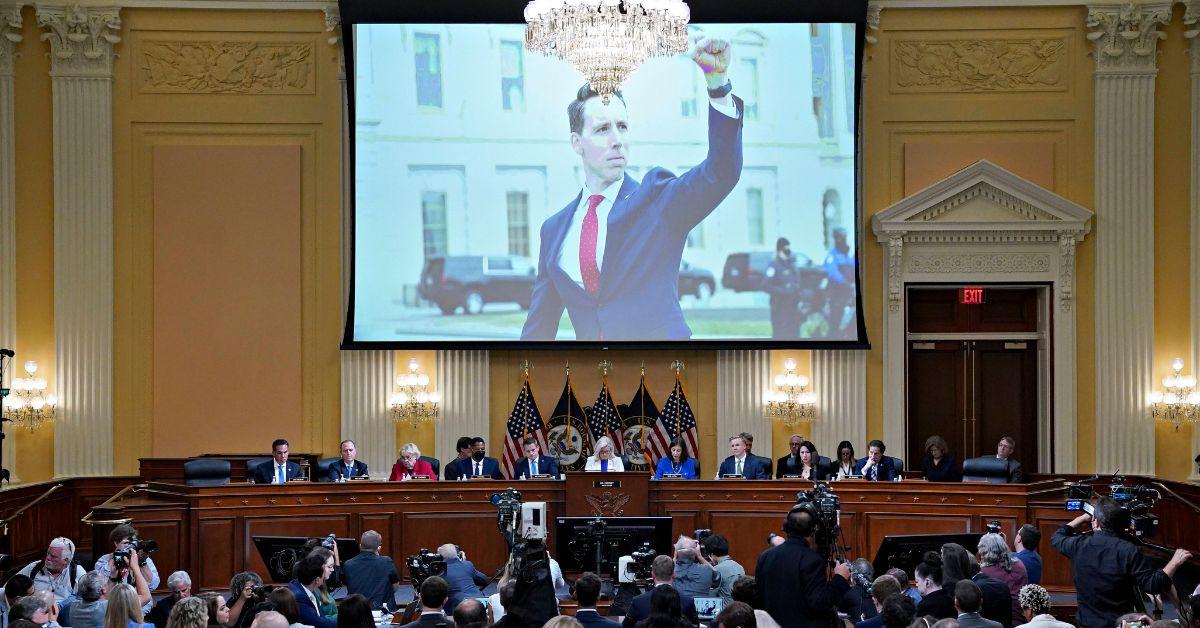 Making the newly revealed video even more shocking – and the source of major mockery against Hawley – is the fact that the Missouri senator saluted the Capitol rioters hours before he was recorded running for his life.
Representative Elaine Luria, a Democratic member who sits on the Jan. 6 House select committee, argued Hawley's fist salute "riled up the crowd" and ultimately made it more difficult for Capitol police to protect the building from the ensuing mob.
Article continues below advertisement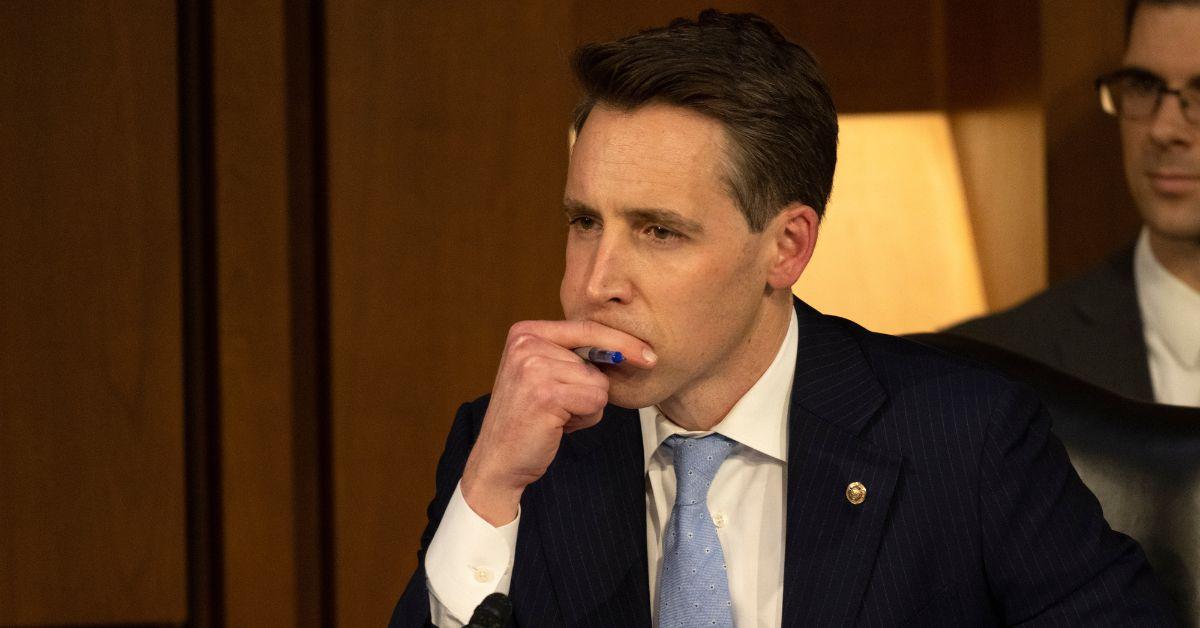 "Later that day, Sen. Hawley fled after those protesters he helped to rile up stormed the Capitol," Rep. Luria said during Thursday night's hearing. She also noted how the barriers on the Capitol's east side were breached moments after Senator Hawley saluted the rioters.
Footage of Hawley's attempt to flee the Capitol garnered laughter from the hearing room as well as mockery and trolling from social media users after the video was released online shortly after.
"Why did he run? Was he afraid Trump's mob might not realize he was a Coup Supporter?" one Twitter user wrote after seeing the video of Hawley fleeing from the rioters.
"This stood out! After the weak-a-- fist pump!" another user tweeted, while another person wrote: "This must be the 'crisis of masculinity' he's so concerned about."
"If you're going to raise your fist and incite a rebellion, you *never* want to be the guy caught running out the back door," yet another Twitter user quipped.
Article continues below advertisement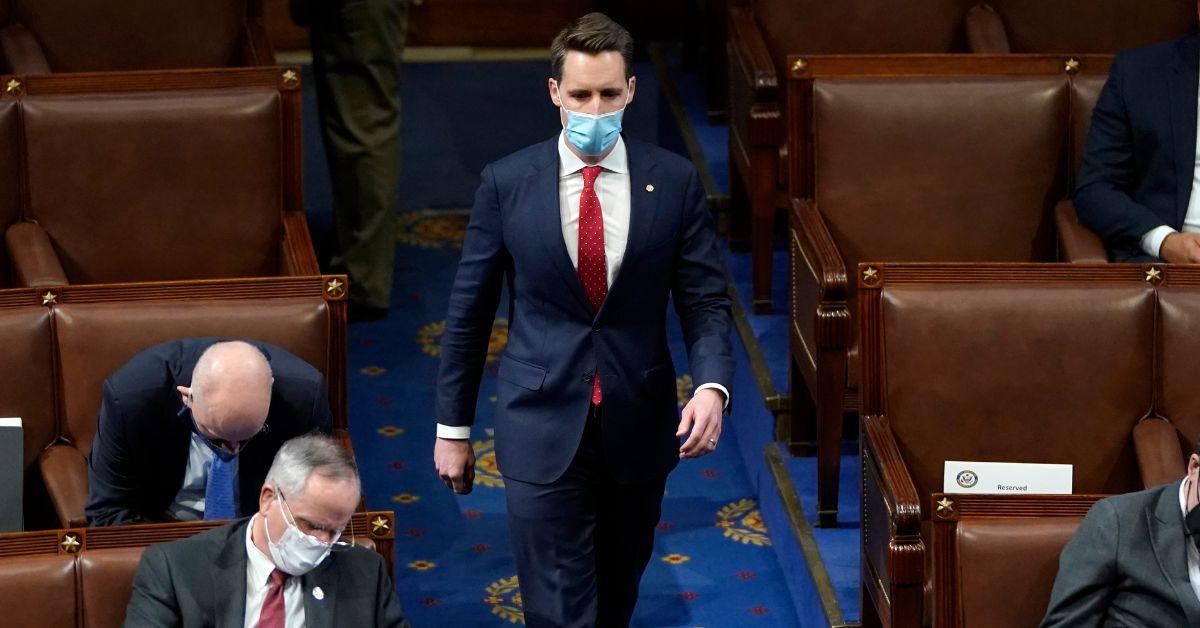 As RadarOnline.com previously reported, the Jan. 6 House select committee also provided a minute-by-minute timeline of what ex-President Donald Trump was doing during the 187-minutes between ordering his supporters to march on the Capitol and tweeting a video telling the rioters to "go home."
The House committee also heard sworn testimony Sarah Matthews and Matthew Pottinger, two White House aides who quit their roles following the Jan. 6 Capitol riots, as well as a clip from Jan. 7 where Trump told an aide off-screen, "I don't want to say the election is over."